Mario Kart 8 Deluxe DLC Tracks – First Two Course Packs Revealed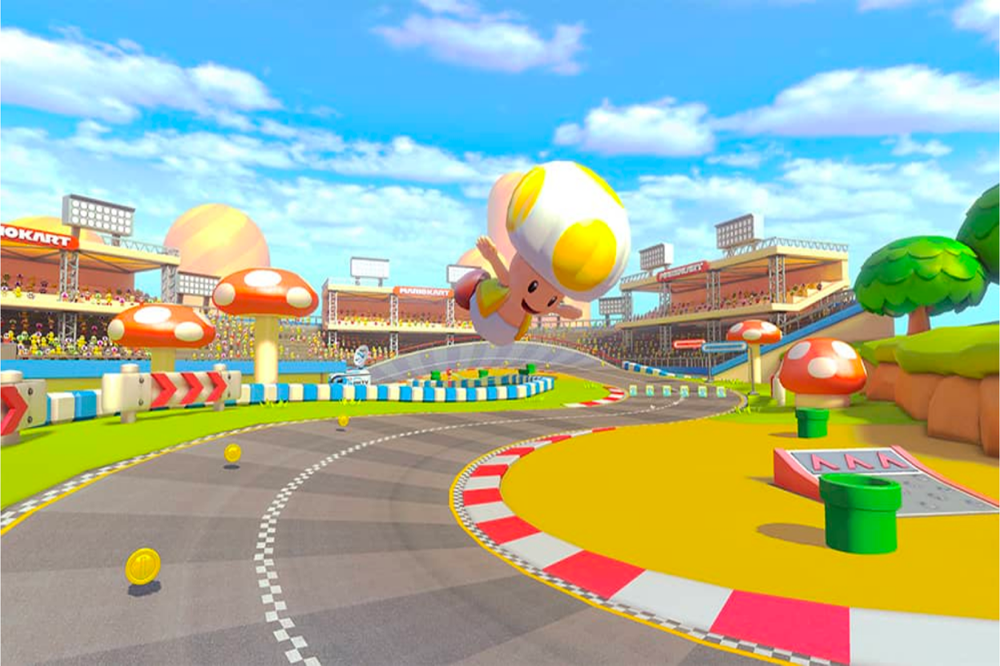 The initial list of Mario Kart 8 Deluxe DLC tracks is out, including ways to get around the cost. As Nintendo gears up for a March 18 release of two brand new Cups, you can play the courses without paying for them. There's a bit of flexibility in how you access the new courses, including a caveat for buying them individually. Simply put, you can't buy just one drop of courses at a time as you could with Super Smash Bros. Ultimate DLC. That said, you can find ways around paying the $25 asking price. Overall, here's what we learned!
Here Are The First Eight Tracks of the Mario Kart 8 Deluxe DLC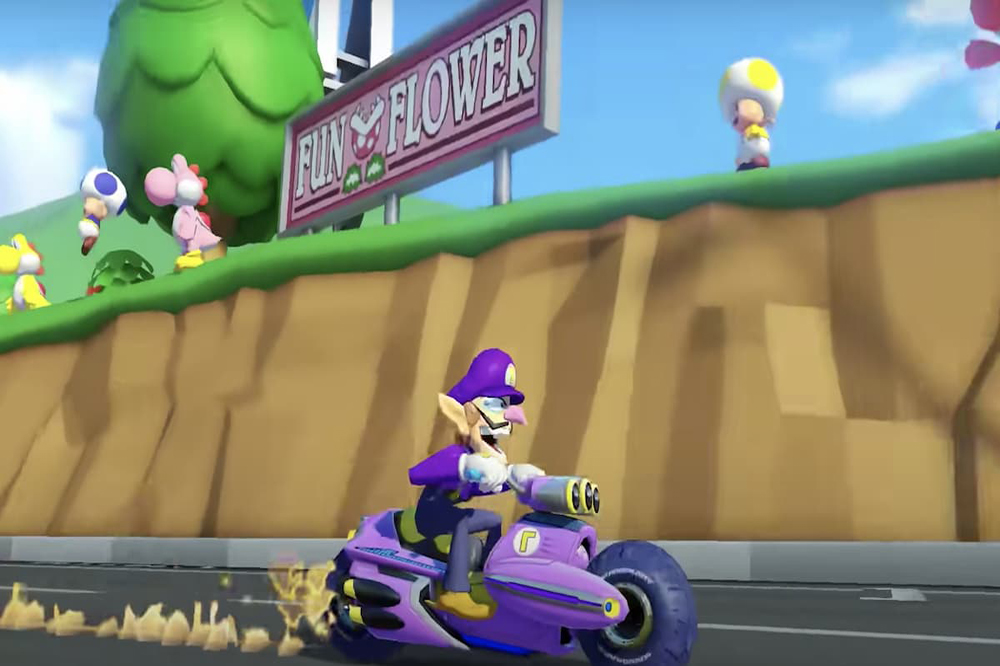 Image Credit: Nintendo
As revealed in the latest Nintendo Direct, Mario Kart 8 Deluxe DLC is on the way! With 48 tracks over the next two years being added, it's essentially like a brand new game. Of course, there is the question of what courses will come via downloadable content. Well, we don't know all of them, but we do know the first Mario Kart 8 Deluxe DLC tracks coming to the game.
The first round of tracks include two brand new Cups. The Golden Dash Cup and the Lucky Cat Cup will kick off the DLC packs, set to release through 2023. The first eight courses in these two Cups include:
Paris Promenade (Mario Kart Tour)
Toad Circuit (Mario Kart 3DS)
Choco Mountain (Mario Kart 64)
Coconut Hall (Mario Kart Wii)
Tokyo Blur (Mario Kart Tour)
Shroom Ridge (Mario Kart DS)
Sky Garden (Mario Kart Advance)
Ninja Hideaway (Mario Kart Tour)
A full Mario Kart DLC list won't come at once, but this is a great start. It's intersting to see 3 of the 8 tracks come from the mobile game. It's also great to see Toad Circuit join the mix. If you're a fan of the 3DS release Mario Kart 7, then you'll know why. That's likely the most underrated game across the History Of Mario Kart. Yes, it sold well thanks to the success of the 3DS, but it's also not as huge as the Wii or Switch releases.
Overall, I think the rate of 8 courses per drop is solid. Considering we have 6 of these releases, I would assume they'll happen 3 a year. Additionally, we'll likely see them drop around key times for Nintendo. I wouldn't be shocked if we saw the next drop around E3.
How to Play the New Courses Without Paying the Cost of the DLC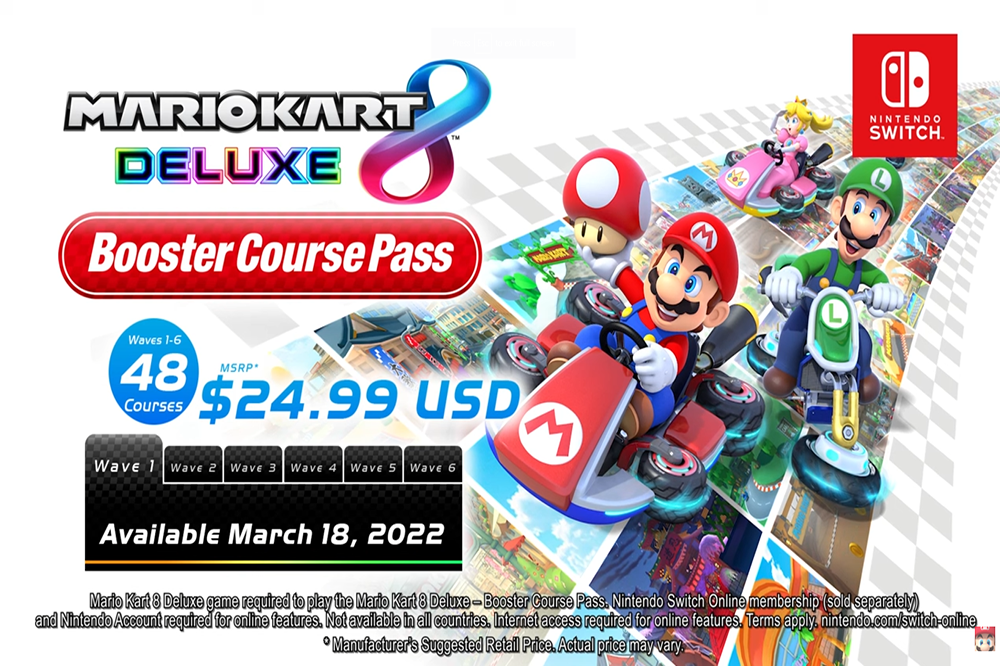 Image Credit: Nintendo
The Mario Kart DLC cost of $25 isn't all that ridiculous. For 48 new courses, I'm happy it was priced this way. That said, you might not be wanting to spend that money on an older game. If you want to play these tracks without paying the DLC price, then you have some options.
Firstly, you can subscribe to Nintendo Switch Online Expansion Pass. Yes, this does cost $50, double the cost of the Mario Kart 8 Deluxe DLC, but it comes with a lot more too. The DLC for Mario Kart is included alongside Animal Crossing DLC, retro games, and online services for Switch titles.
Secondly, you can simply play online once the courses drop. It's actually that simple, according to Nintendo UK's website. You'll be able to play the new courses on the randomized map rotation of Online racing for one or two players. It won't guarantee you access to them every race, but you'll at least have a shot!
Additionally, you don't have to pay for the courses if a friend has them. Nintendo writes" Booster Course Pass can be played from March 18th locally or online in Friends and Rivals races, even if only one player owns the Booster Course Pass." If you have a friend who will pay for it or has the Expansion Pass to NSO, then there's your in.
Let us know what you think of the first Mario Kart 8 Deluxe DLC tracks and their cost in the comments!
Featured Image Credit: Nintendo
Taylor is the Gaming Editor of Comic Years and a lifelong fan of video games. He holds two degrees in Political Communication and wrote a Master's Thesis on resistance movements, race, and the exploitation of college athletes. His wife and two Toy Australian Sheppards keep him sane.
Leave a comment