Wonder Twins HBO Max Movie Is In The Works
The Wonder Twins are possibly the only superheroes to get dunked on more than Aquaman. Surrounded by capes and camp, somehow these two alien siblings were the ones that got singled out as the goofy pair. For many, The Wonder Twins are little more than a side gag or a memory of Hanna-Barbera greatness, but soon that won't be the case. A Wonder Twins HBO Max movie is in the works! Grab some jewelry and your nearest sibling and take the form of an excited audience. And a bucket of water. 
Who Are the Wonder Twins and Why Are They Amazing?
The Wonder Twins have had an interesting history, but it's not surprising we're getting a Wonder Twins movie specifically from HBO Max. The pair were created for the Hanna-Barbera DC series The All-New Super Friends Hour. That series introduced them as aliens from the planet Exxor who came to Earth to help Superman, Batman, Wonder Woman, Aquaman, and Robin. A later comic gave a bit more of their backstory, and it's DC so that backstory is pretty messed up. 
Born mutants on the planet Exxor, Wonder Twins Zan and Janya could shapeshift when they touched hands. Janya could take the form of any animal, and Jan could form any type of water. If it seems like one of them got the raw end of the deal, he did. Zan and Janya were given to a man named Dentwil who owned a Trans-World Carnival.  As much as that sounds like an incredible party, the Twins were basically locked into indentured servitude that would only end when they turned 20. 
Image via The All-New Super Friends Hour
Eventually the pair grew disillusioned with being property to a manipulative carnie, so they left. The pair fled to a planet and came across one of Superman's old enemies, Grax. Grax wanted to destroy the Earth, and the Twins stopped him and joined up with Superman's team. They also have a monkey sidekick named Gleek. 
Wonder Twin Powers Activate: Form of an HBO Max Movie
We're in an exciting era of superhero film and tv. DC and Marvel are both established enough that they're starting to give some of their stranger, smaller characters time in the spotlight. Peacemaker just had its series premiere, and Marvel introduced Thanos's Eternal brother whose superpower is basically remote activated orgasms. The Wonder Twins started out as a Hanna-Barbera cartoon and thrived as the special guests in a bunch of other properties. They've popped into Smallville, Teen Titans Go, The Flash (as a couple instead of siblings), Justice League Unlimited, The Lego Batman Movie. They were even referenced in The Simpsons and Family Guy a few times. And when they weren't guest starring, the pair even had their own comics for a while.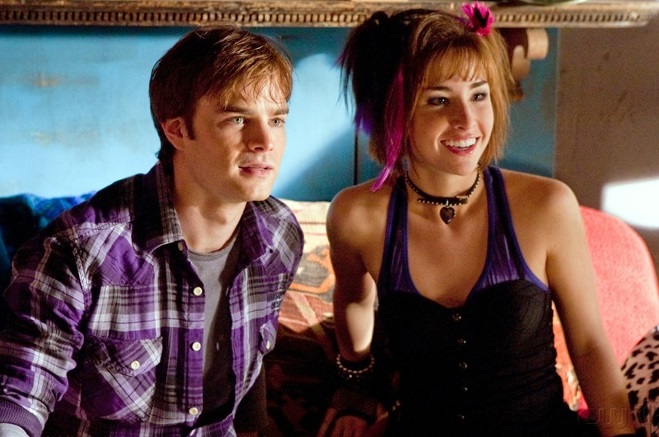 Image via The CW
HBO Max is the perfect place for the Wonder Twins movie to happen. HBO has shown us that it's not afraid to own the weirdness inherent to some of our favorite characters. One of the best parts of Suicide Squad (2021) was how wild it got, and there aren't many other streaming services where that could happen. They made a shark man genuinely compelling, so we trust HBO Max with the Wonder Twins movie. The biggest task they have is to make Zan's powers either a little more exciting or own the silliness and have him become an ice unicycle again. 
What We Know So Far About the new HBO Max Movie
Black Adam writer Adam Sztykiel is confirmed to write and direct the Wonder Twins movie. His background working on Scoob! And Rampage is the perfect blend of goofy and extravagant for something like this. The movie will be produced by Matry Bowen and Wyck Godfrey from Temple Hill Entertainment. Among other titles, they're the producers behind Twilight and the 2017 Power Rangers movie, which again seems like a weird combo but it's so perfect for this.
There isn't much else to know about the Wonder Twins movie HBO Max is making, but there are some things we definitely want to see. First, Twins' backstory is a bonkers combination of Dumbo and The Boxcar Children with a healthy dose of super heroics. I know backstories are kind of a tired genre, but the Wonder Twins have such a good one that it'd be a shame not to at least get it in some flashbacks. It could also be interesting to see the Twins as street-level heroes. We've seen a lot of world and universe saving, but the Wonder Twins are perfect for tackling small-scale threats. 
Image via Warner Bros.
As a longshot wishlist item, it would also be really satisfying to see this super campy pair team up with Henry Cavill's Superman and Robert Pattinson's Batman. I just want to see two grim, godlike figures battling the forces of evil and the success of some wild plan hinges upon two kids transforming into a mouse and an ice ladder. 
The unnamed Wonder Twins movie will be coming to be HBO Max, joining other awesome DC shows like Peacemaker
If you could transform into any water feature, what would it be? Tell us in the comments below!
Featured image via The All-New Super Friends Hour
Jessica Kanzler is a freelance writer and editor who lives with her wife and cats. Jessica has bad taste in tv and an MA in Rhetoric, Writing, and Digital Media studies. Talk to her about Frasier on Twitter @Jessicaakanzler
Leave a comment