USPS Art of the Skateboard Forever Stamps Rolling Out!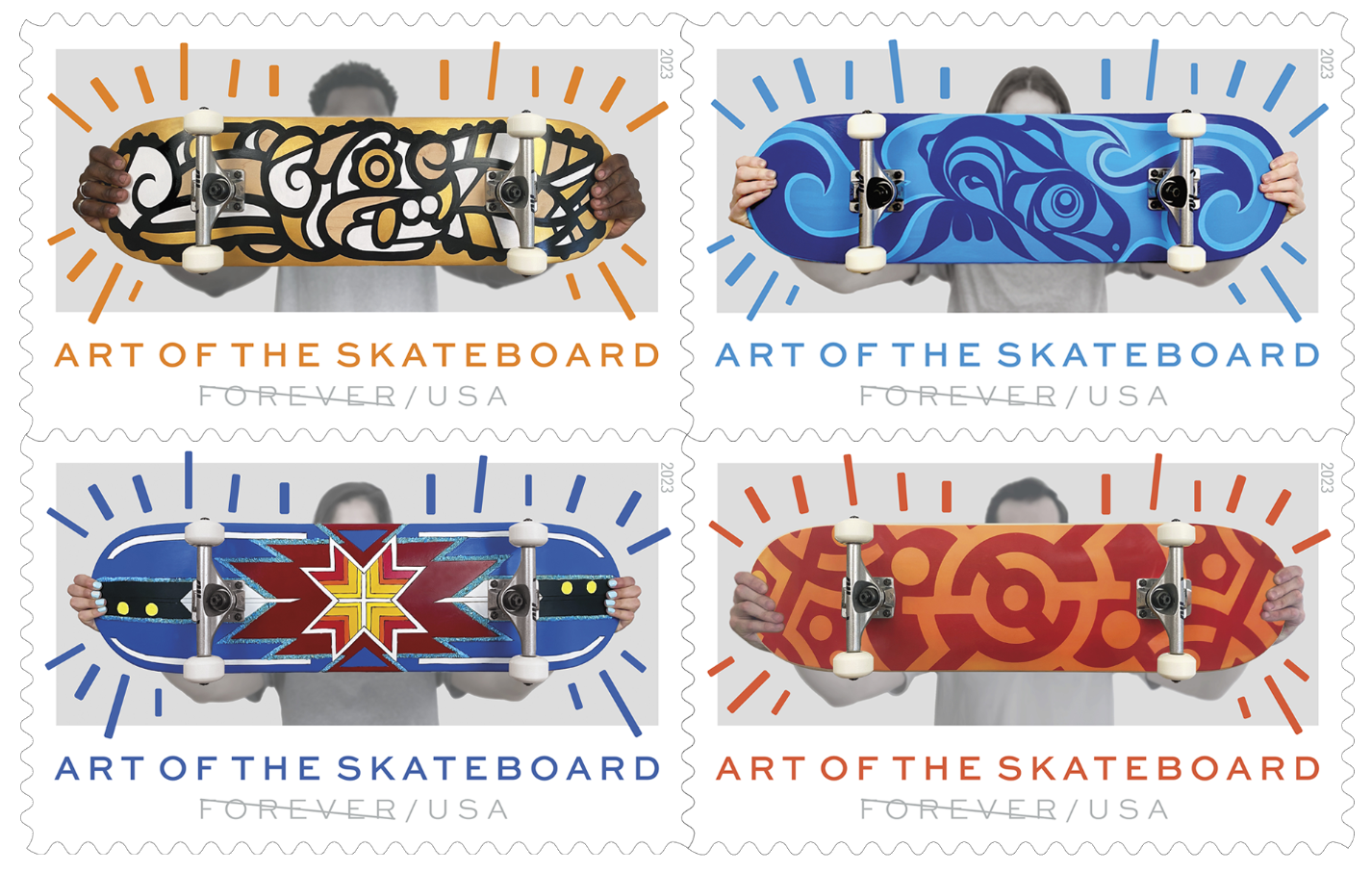 The upcoming USPS Art of the Skateboard Forever Stamps are coming on March 24. It'll take place during a ceremony in Cowtown Skateboards' 2023 PHXAM tournament. We got to see the designs beforehand.
And, I must say, they look fantastic.
The stamps exude the sport's (or art's, depending on your stance) culture. They're eccentric, energetic, and youthful. Moreover, they celebrate a culture that has been traditionally misjudged by many institutions.
Luckily, this might be an important step forward. And, USPS isn't stopping there! Every design showcases the artist's background. They celebrate the culture's diversity and influences. Every stamp is a glimpse into the life and beliefs of its author.
So, what are we getting? Let's find out.
Art of the Skateboard: celebrating the youthful and rebellious culture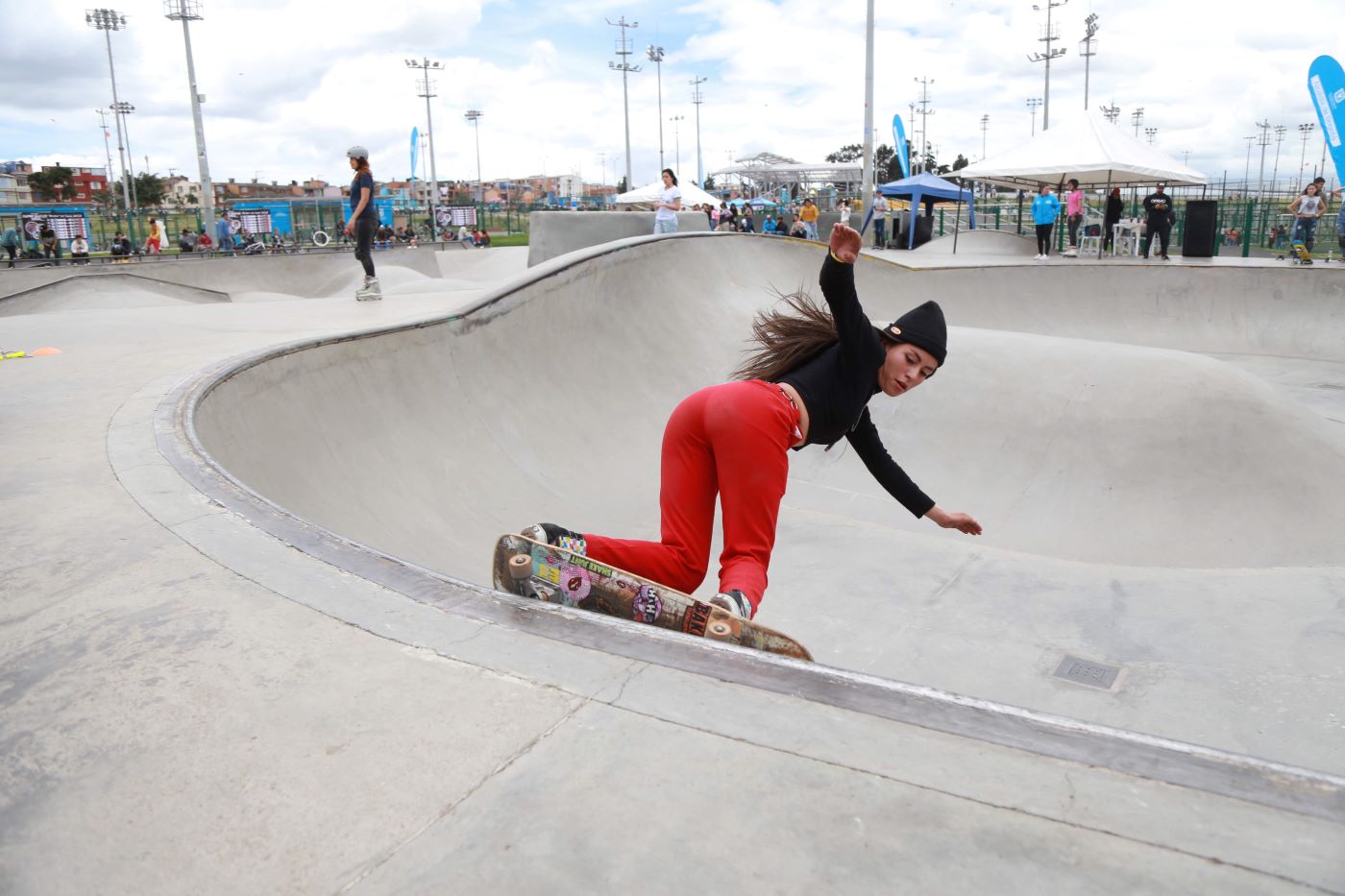 This is a significant move toward making skateboarding more widespread.
As explained in the official release, these stamps will come in a special dedication. They'll be releasing four brand-new stamps in a free event, open to the public.
In the same article, they explain the reason behind the stamps. The skateboarding subculture has been a rich art source. From visual art to music and fashion, it's led several trends. And, it continues to do so. That's true for video games as well! Even EA has been influenced by it!
As such, these stamps are a way to celebrate this culture. All four designs strive to showcase their creator's diversity and influences. We have self-taught artists, a muralist, and several ethnical backgrounds.
The designs you can find in USPS' Art of the Skateboard stamps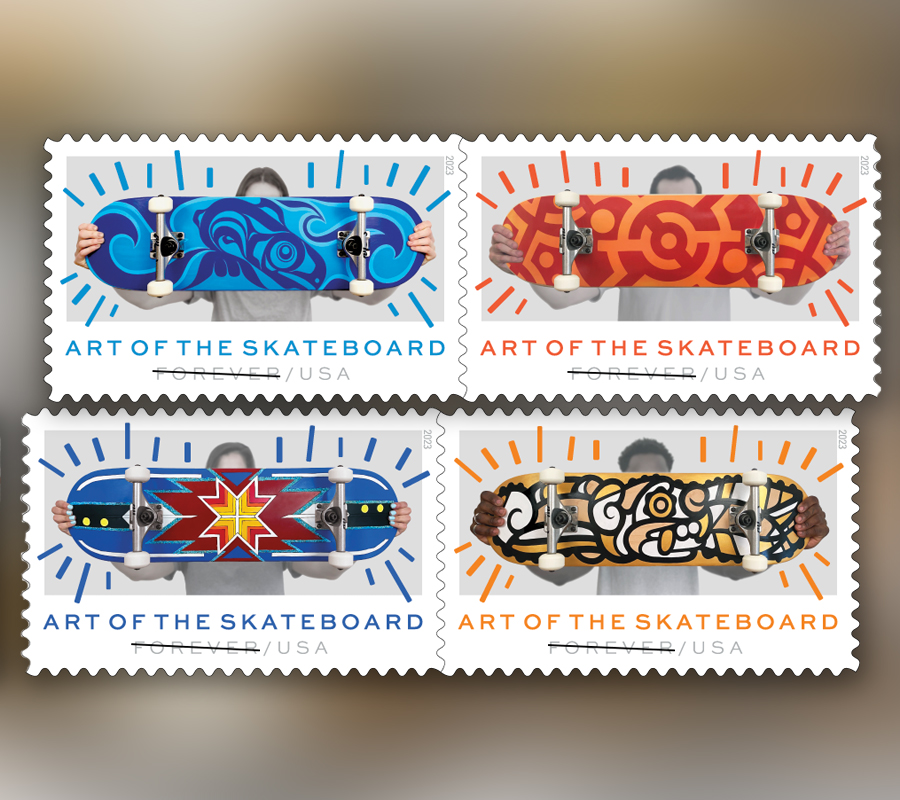 The designs' vibrant and colorful looks are a win for me.
As you can see above, each design has a different style and personality. The blue-indigo design conveys its artist's Tlingit/Athabascan heritage. The red-orange abstract design comes from a self-taught Virginia artist. The turquoise design evokes its creator's Navajo culture. And, the last, stylized jaguar, comes from a Colombian-born muralist.
At first glance, you can notice that every design comes from a different walk of life. Plus, all designs are "abstract" enough for anyone to imprint unique meaning. So, you might see your stamp in a wholly different way from its artist. That's one of the ways USPS' Art of the Skateboard Forever stamps are unique.
How to participate and get your design into an official USPS stamp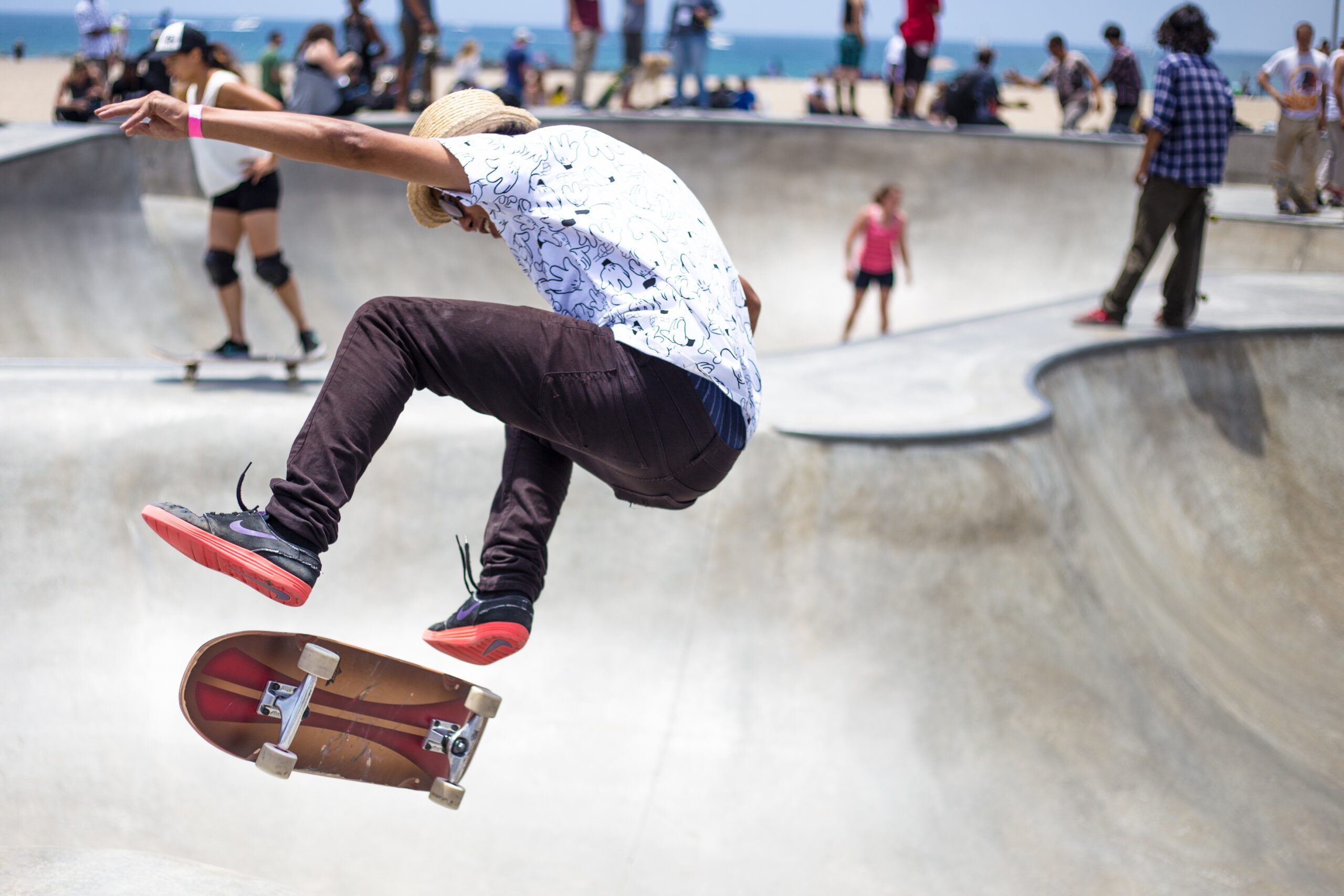 How can you get into the action?
So, are you interested in partaking in future events? Would you like to see your design showcased? Luckily, there's a way.
The Citizens' Stamp Advisory Committee offers instructions to have your work considered. It's a fairly simple process, too.
You just have to submit your portfolio in print form. They provide a mailing address for you to do just that. Once that's done, you'll have to wait for your design to be reviewed and considered.
So, what do you think about these upcoming stamps? I'd love to hear your opinion!
Leave a comment