Bazooka Bubble Gum Collaboration with Independent Artists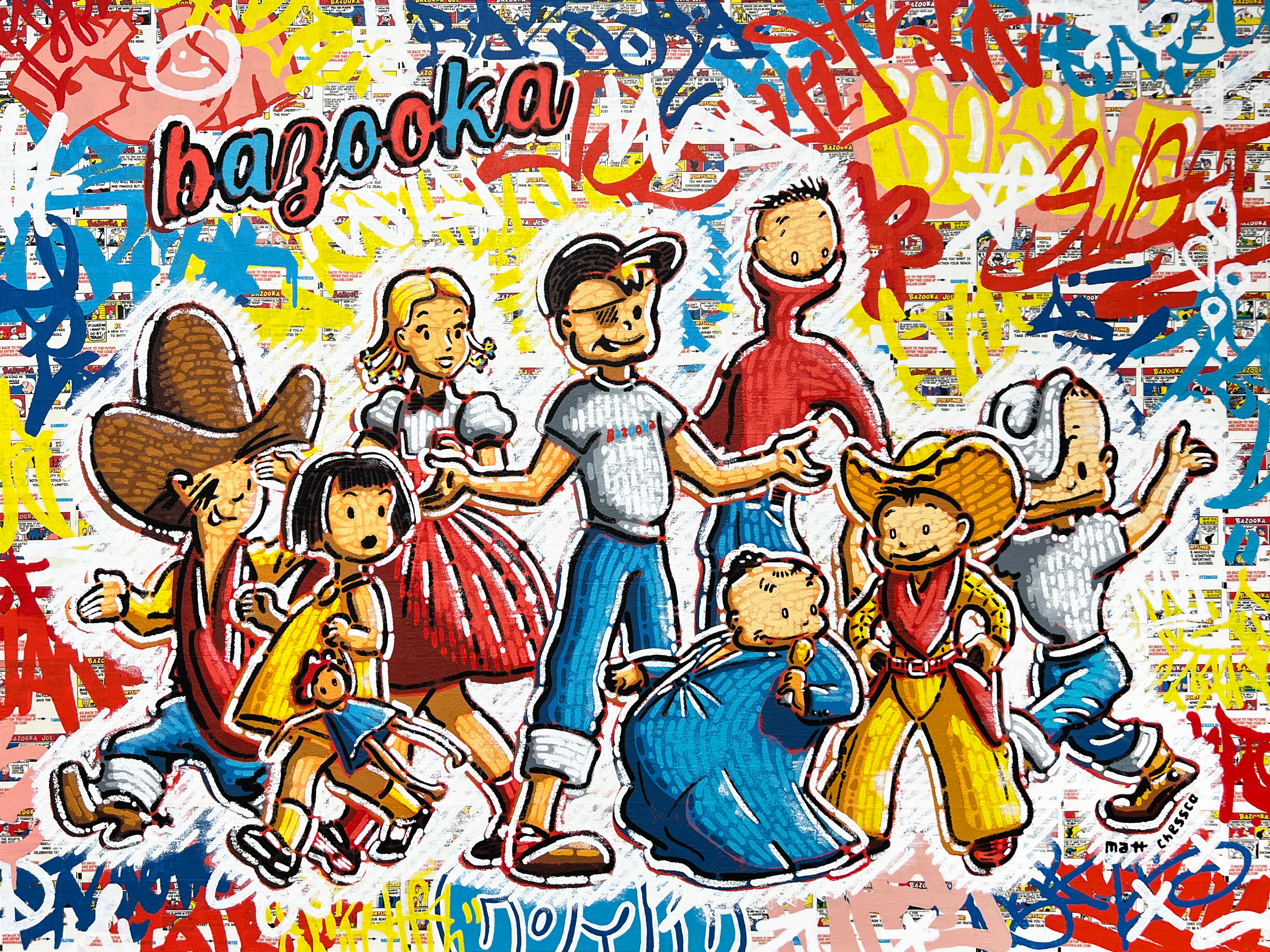 Bazooka Bubble Gum's collaboration comes as surprising news for fans. The brand has been a pop culture staple for over 75 years. Bazooka Comics were created by underground art legends. And, it's always shown its roots throughout the brand's lifetime.
But, it's really diving into the core of its identity. That's because of the brand has collaborated with four viral artists. You can see their work in the images throughout the article. It's a similar move to USPS' Art of the Skateboard collaboration.
Let's see what they came up with.
A new vision of Bazooka Bubble Gum
BruceGlen's jacket is only one example of the artists' creativity.
According to the brand, their goal is to present different visions via Bazooka Bubble Gum's collaboration. They're going back to how the brand started. That means calling today's influential artists. From there, they're free to unwrap their vision.
Rebecca Silberfarb, Brand Marketing VP, also had something to say. The goal is to let the fanbase experience the brand through new perspectives.
The artists behind Bazooka Bubble Gum's collaboration
Duro the Third takes a unique approach with BMX art.
As the brand calls them, these artists are "ones to watch." In other words, they embody new trends and influences in different art styles. 
Firstly, we have BruceGlen. He's responsible for the comic-tiled jacket. Duro the Third modifies retro bikes, showcasing the one above. Madeline Ronzoni was actually featured at ComplexCon 2023. She was called a "brand to watch." She's also responsible for the rug below. Lastly, we have Matt Chessco, who's recently become viral on TikTok. He's the mind behind the featured image.
Sure, they're no Jamal Igle. But, I'd argue their merit as artists is just as significant.
The Bazooka Bubble Gum action on April 27th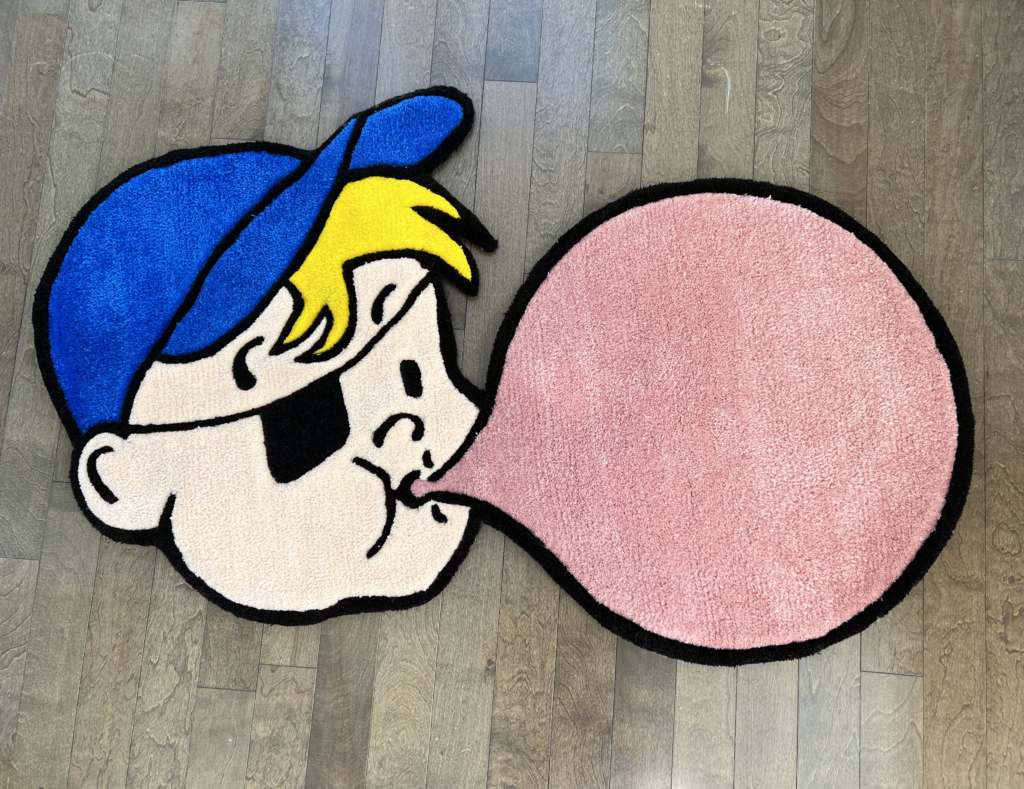 Madeline Ronzoni's hand-tufted rug has to be my favorite.
Naturally, these pieces required a lot more work than Star Wars badge art. Plus, some of them, like Madeline Ronzoni, have been brand fans. For her, it's an honor to be part of Bazooka Bubble Gum's collaboration. That's also due to the proceeds going to charity.
Yes, all proceeds are going to Make-A-Wish. The pieces will be up for auction at the charity's Dreaming in Color Art Show + Auction. The event will take place on April 27th, in Ideal Glass Studios, New York.
Did you spot a favorite among the art pieces?
Featured Image Credit: Matt Chessco
Leave a comment