Best Battle in Naruto Goes to Sasori vs Sakura & Chiyo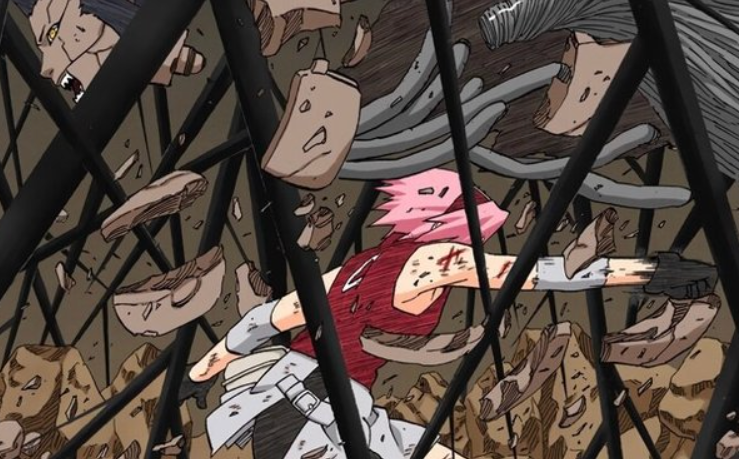 With the conclusion of the Jump Festa 2023 just a couple of months ago, Naruto fans all around the world had the opportunity to place their votes and choose the best battle in Naruto. This poll included all the important battles from both Naruto and Naruto Shippuden. Check out the results and tell us if you agree. 
Sasori vs Sakura & Chiyo Wins the Poll
During the Jump Festa 2023, the Naruto panelists disclosed several important scrolls with Naruto news. One of the scrolls included information about the global voting called 'Naruto99p'. Some of the categories for the voting were Best Battle in Naruto, Most Powerful Shinobi, Whose Apprentice Would You Like to Become, etc. 
Well, after three intense months and thousands of fans' votes, the Best Battle in Naruto has been decided. Moreover, the epic clash between Sakura & Chiyo vs Sasori was, indeed, voted as the best battle in Naruto. 
The second place goes to the battle between Naruto and Sasuke Uchiha. Last but not least, Rock Lee and Gaara's battle from the Chunin Exam definitely deserved its spot number three. Now that we have the results, let's review all the battles that were included in the global voting. 
Best Battle in Naruto: All Candidates
Now that we know that the best battle in Naruto goes to Sasori vs his grandmother and Sakura, the results actually shocked many fans. There's no denying that this battle between two puppet masters was on another level. 
However, the fact that Naruto and Pain's clash was not the best fight in Naruto seems strange to me! Firstly, let's see all the contestants in the poll. Apart from the three mentioned battles, we also voted for: 
Neji Hyuga vs Kidomaru, Sasuke Uchiha vs Deidara, Sasuke Uchiha vs Itachi Uchiha, Naruto Uzumaki vs Pain, Minato Namikaze vs The Masked Man, Kakashi Hatake vs Obito Uchiha, and Might Guy vs Madara Uchiha.
Honestly, it's hard to choose the best battle in Naruto. For example, seeing the clash of the Sharingan powers in the Kakashi vs Obito (as well as Sasuke vs Itachi) battle was very intense. When we include everything that these two went through together, the battle was heartbreaking and awesome at the same time. 
In addition, Might Guy's battle revealed the extreme power he was able to unlock after opening the gates. Not all Shinobi can achieve this. Apart from the vote for the best battle in Naruto, we also covered the other Jump Festa voting categories. Check them out in our anime section. 
Obsessed with anime, all-things magical, collecting rare editions and funko pops, Natalija is a young writer who strives to read every comic and manga out there!
Leave a comment