Jump Festa 2023: Everything We Know (Panelists, Appearance Schedule, Featured Anime)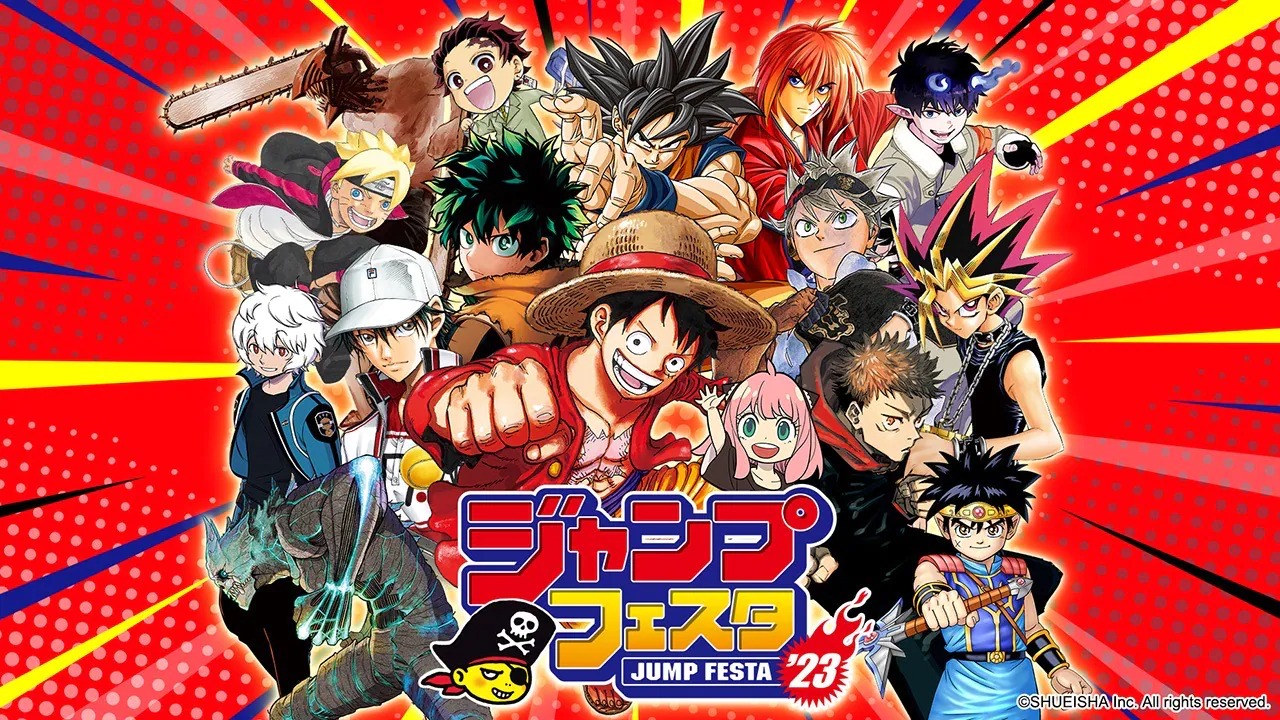 Jump Festa 2023 is about to break the internet, literally. With the rise of fantastic anime series such as Attack On Titan, Chainsaw Man, and Black Clover, this year's Jump Festa will definitely be one of the most important annual events for all anime fans. We gathered information about the panelists, anime, and manga creators that will be available on Dec. 17 & Dec. 18, 2022. 
Jump Festa 2023 Panelists (Day 1)
The biggest annual anime/manga convention Jump Festa 2023 will feature several new anime creators, as well as some familiar faces. Since the event will spread over two days, here's a brief schedule of the appearance of the panelists.
On December 17th, the creators of a popular manga series titled 'Yozakura-san Chi no Daisakusen' (Yozakura-san's Family) will open the Jump Festa 2023 by giving an important update regarding the unfinished volumes of the manga titled 'Yozakura-San's Great Strategy'.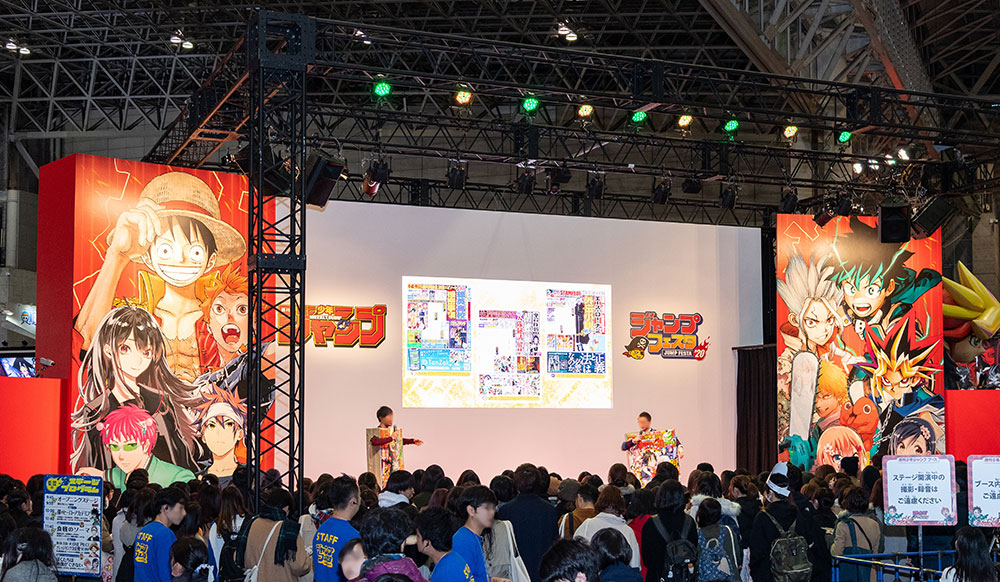 Jump Festa 2022 Main Stage
In addition, the anime series which will have their panelists include 'Black Clover', and the anime star 'Jujutsu Kaisen'.
As for the manga representatives, the creators of 'Undead Unluck', 'Me & Roboco', and 'Chained Soldier (Seihei no Slave)' will make their appearances on the Jump Studio Neo Stage.
Boruto, Naruto & Bleach Updates
While many are excited to hear news about their favorite manga series, most of us literally cried when we saw the Naruto teaser poster for Jump Festa 2023. The photo revealed nothing, but the Naruto fandom rose to its feet when we realized that the creators will definitely return to their origins – our Naruto Uzumaki.
Jump Festa 2023, Naruto Update
Don't get me wrong – Boruto will have his panelists on Day 1. According to the timetable, we should tune in at 15:30 to hear more about Boruto and Naruto. 
On the other hand, Day 1 will also feature panelists from big anime series such as 'My Hero Academia', 'Bleach', 'Haikyuu!!', and 'Kuroko's Basketball'. My humble opinion is that the World Wide Web might crash several times from 15:30 to 21:00. 
Jump Festa 2023 Panelists (Day 2)
Day 2 of Jump Festa 2023 will include creating teams behind anime such as 'Spy x Family', and 'Devil's Blade'. Fans are probably most excited to hear from the creators of 'Chainsaw Man' on Day 2.
We will also hear the latest news about several manga series, including 'Jigoraku', 'Blue Exorcist', and 'Ayakashi Triangle'. 
'One Piece' panelists will take the time slot from 17:00 to 18:00. One Piece is going to have several events on the Jump Amusement Island Stage, just like in the previous years. This is a unique opportunity for One Piece fans to gather and watch the new teasers together.
All of this being said, make sure not to miss this year's Jump Festa!
Obsessed with anime, all-things magical, collecting rare editions and funko pops, Natalija is a young writer who strives to read every comic and manga out there!
Leave a comment