Who is Deadpool, Marvel Comics' Immortal Antihero?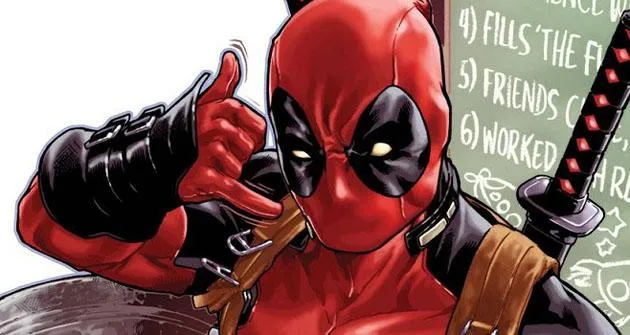 The original antihero, Deadpool, is one of the most brutal characters in Marvel Comics. Deadpool, a nihilistic antihero and mercenary, makes black humor out of his misfortune. He was created in 1991 by artist Rob Liefeld and writer Fabian Nicieza.
Deadpool's first appearance was in New Mutants Vol 1, #98, where he appears as a villain. He later has a presence in the X-Force issues. Since his beginnings, Deadpool has starred in several successful comic book series. His jump to the movies broke all the molds of political correctness and captivated fans and critics alike.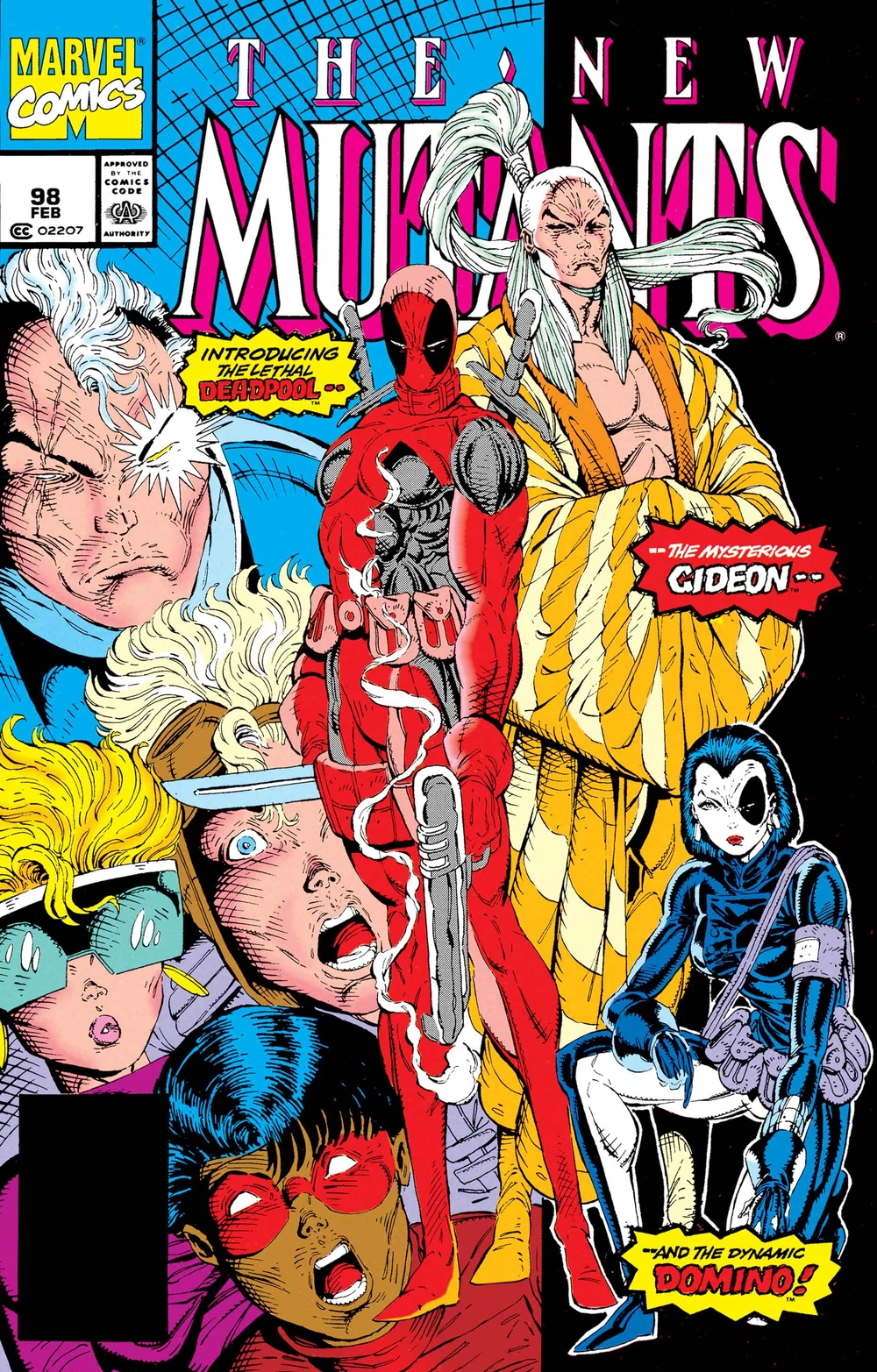 Image via Marvel Comics
Deadpool, a Black-Humor-Loaded Weapon
Deadpool is one of the least pleasing villains to the eye. His costume has a full face-covering mask to hide his horrible scars. The colors of his costume are red and black. He received various labels, from antihero, hero, villain, and mercenary. One of his most exemplary characteristics is his conversations, which refer to popular culture.
Likewise, he has grotesque black humor seasoned with sarcasm. He employs any technology to carry out his missions, which gives him a real plus. Just as it happens with Wolverine, it happens with Deadpool. His abilities and powers come from the experiments he has undergone. In Deadpool's case, he was under a paramilitary program called Weapon X, which the Canadian government promoted.
Deadpool, Wade Winston Wilson, voluntarily submitted himself to this program to be cured of terminal cancer. After implanting the "healing factor" previously extracted from Wolverine, they found the cure. Although they healed Wade Wilson, he was left disfigured and mentally unstable.
Deadpool's Publication History
The character became quite popular from the very beginning. From there, Deadpool appeared in different mini-series, such as The Circle Chase in 1993. Fabian Nicieza wrote it, and Joe Madureira drew it.
The series was so successful that it gave rise to a second limited part called Sins of the Past in 1994, where Mark Waid and Ian Churchill intervened. That resulted in Deadpool appearing in other comic book collections in a guest capacity, specifically with Marvel and anthologies such as Nomad, Wolverine, Heroes for Hire and Silver Sable.
By 1997 Deadpool had his own comic book collection, written by Joe Kelly and drawn by Ed McGuinness. With these, the character adopted the nickname "Merc with a Mouth".
This collection appeared until issue number 69, relaunching in 2002. The character was called Agent X, and Gall Simone signed his new title on that date. At the same time, other transformations took place, such as the transformation of Cable into Soldier X and X-Force into X-Statix. When the series gained momentum, we discovered Agent X was not Deadpool, restoring the original character.
In 2008 came out a new series titled Deadpool. This time, Daniel Way wrote it. In 2009, two other mini-series called Deadpool: Suicide Kings and Deadpool: Merc with a Mouth came out.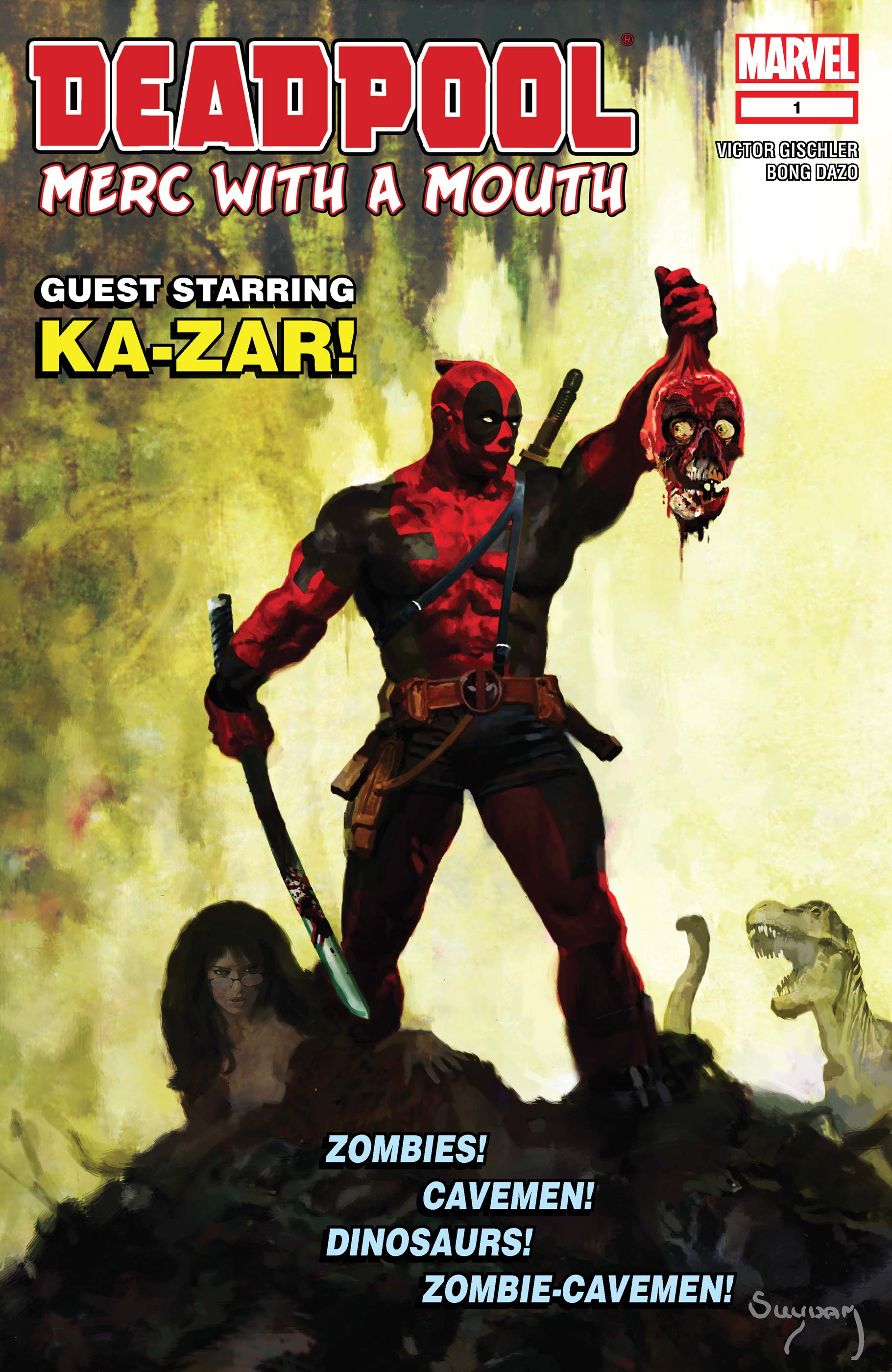 Image via Marvel Comics
Deadpool's biography
Deadpool's character biography is quite confusing. Wade Wilson can't remember his own historical narrative because of his mental condition.
So, whether or not that was his original name is subject to speculation. In fact, one of his greatest enemies, T-Ray, claims to be Wade Wilson #33 and indicates that Deadpool is a cruel assassin who usurped his identity. There have been other dubious stories, such as Loki's claim that he is his father.
The original story reveals that Wade Winston Wilson was born in 1975 in Regina, Saskatchewan, Canada. When he left home, he joined the United States Special Forces. His performance in the military area was very remarkable. However, he was discharged for disobeying orders that conflicted with his moral code.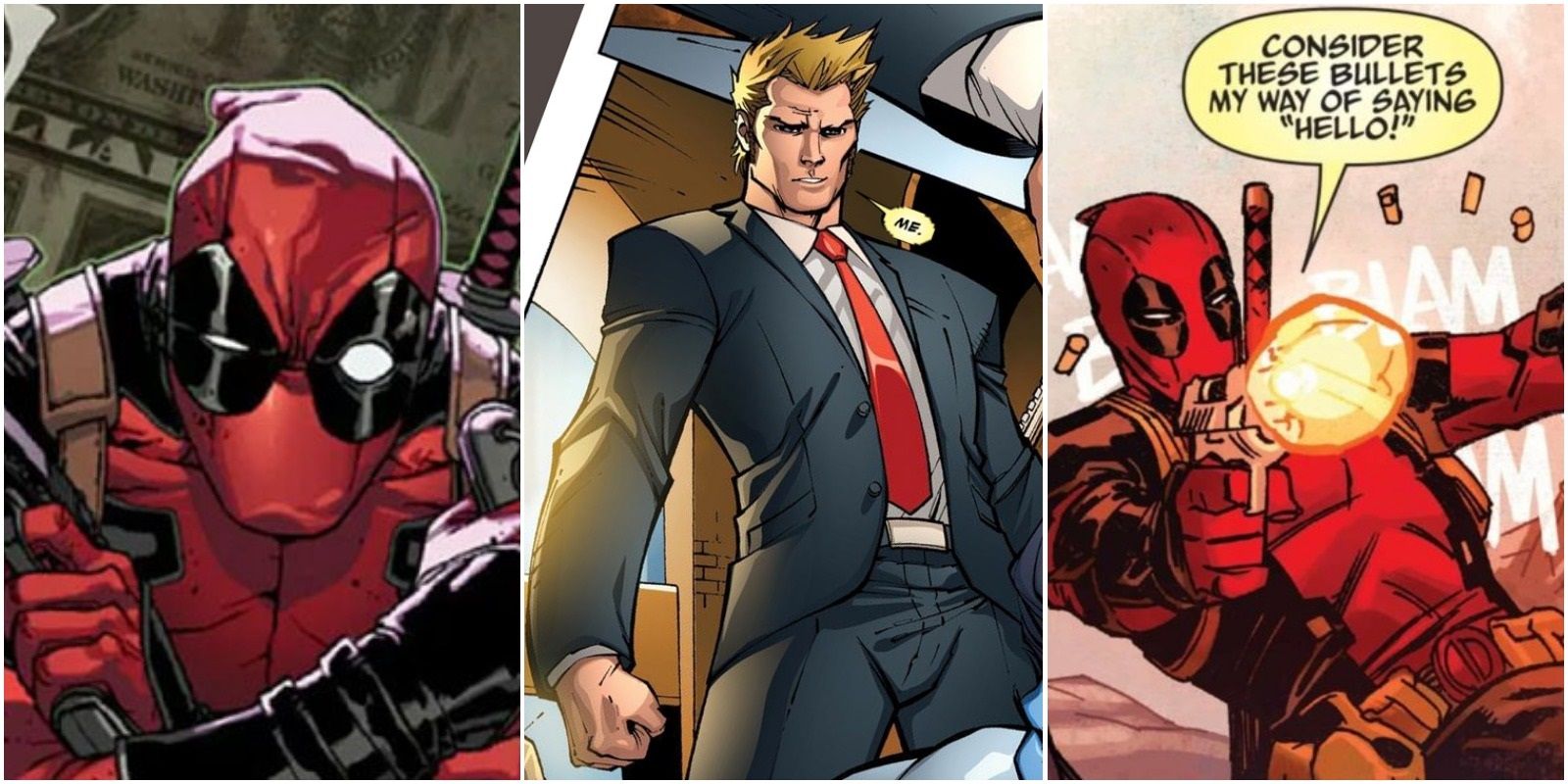 Image via Marvel Comics
When he turned 19, a clandestine group of assassins sponsored by the CIA invited Wade to join them. When he left the group, he traveled to Asia, where Boss, a crime lord, hired him. He needed to infiltrate a sumo wrestling ring owned by Oyakata, his criminal rival.
There, Wade fell in love with Oyakata's daughter, and he couldn't complete his mission when he had to assassinate her. So, he ended up moving to the United States. There Wade Wilson met and fell in love with Vanessa Carlysle. But, after learning that he had developed 34 inoperable malignant tumors, Wilson broke up with her.
The situation forces Wilson to return to Canada, where he joins the Weapon X program. There he receives an artificial healing factor based on Wolverine's abilities. The healing factor gives Wade superpowers, but it also makes him disfigured and mentally unstable.
Deadpool's Characterization
Deadpool is a character who "breaks the fourth wall" and has:
Personality
His personality is quite controversial, sometimes speaking with his two internal monologues. Deadpool demonstrates that mentally he is not right. Besides, he has certain compulsive impulses that make him violent.
When he receives the regenerative healing factor, it causes several permanent injuries in his body, causing mental instability and psychosis. All this makes Deadpool one of the most unpredictable opponents in comics.
Sexual Orientation
To date, Deadpool's sexual orientation is heterosexual. However, Fabian Nicieza stated about this aspect, that when he created him, he thought of Deadpool as an omnisexual character.
That means that he is neither bisexual nor pansexual. Deadpool can have any sexual inclination his brain tells him to have, which has raised some controversy among fans.
Powers and abilities
The main power Deadpool has is his healing factor, which allows him to heal very fast. The speed of this factor will depend on the severity of the wound and is proportional to the character's mental state.
In the same way, his brain cells can regenerate, which makes Deadpool immortal. Also, he is immune to psychic and telepathic powers, although this isn't a conscious ability.
Other versions
Deadpool has the following alternate versions:
Ultimate Deadpool
This Deadpool, who appears for the first time in issue 92, is very similar in appearance to the rest of the collections. He uses his real name Wade Wilson and is a veteran sergeant of the Wakandan wars.
This version appeared first in Ultimate Spider-Man comics in 2006. Brian Michael Bendis wrote the script, and Mark Bagley did the art. The plot shows Wade undergoing different interventions to have superhuman powers.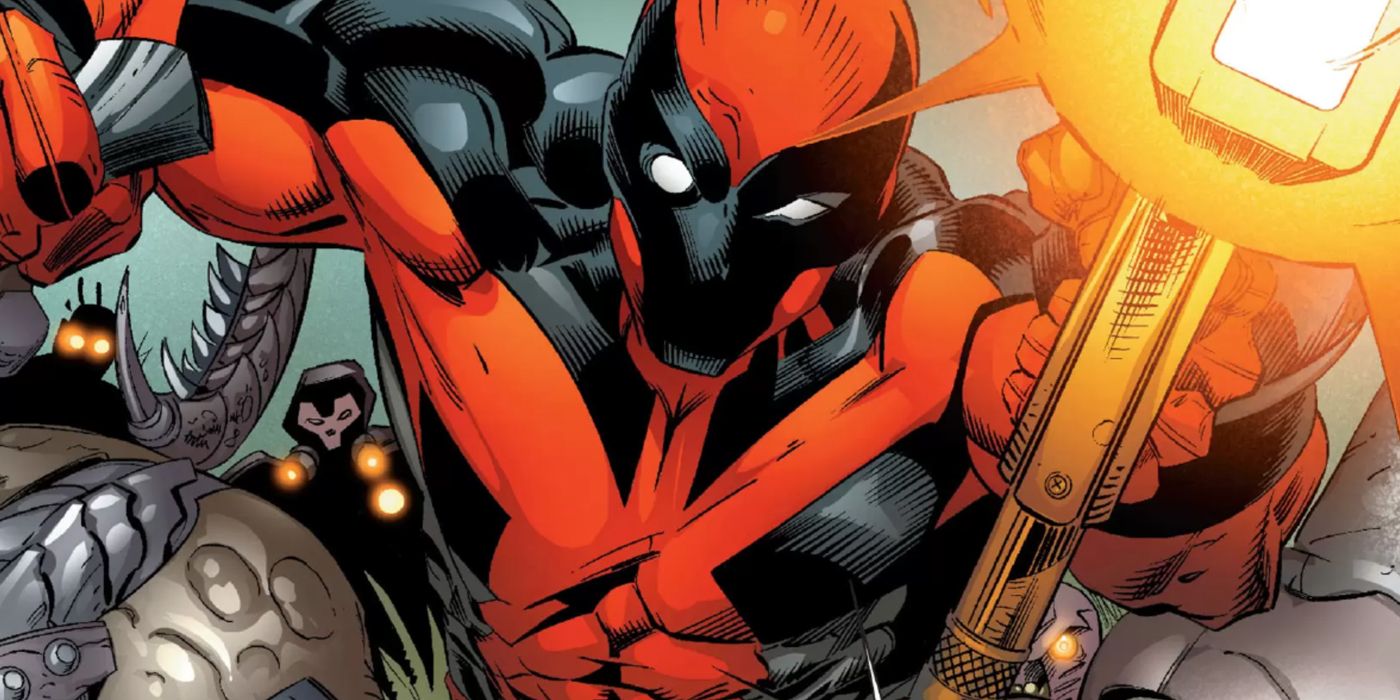 Image via Marvel Comics
He possesses powers and abilities similar to the original Deadpool demonstrating great agility and strength. He also wears a mask to hide his disfigured face. In this case, it is a transparent mask.
Deadpool kills the Marvel Universe
This is one of the bloodiest versions of the Deadpool character. Upon learning that someone created him and the other Marvel characters to entertain, he loses his mind and starts a massacre.
The mini-series, which takes place in an alternate universe, shows how Deadpool kills all the Marvel heroes. His killings start with the Fantastic Four and Spider-Man. The villains were also the subject of his massacre, where he murdered The Green Goblin, Magneto, and Dr Death.
X-Men Origins: Deadpool
In this "One Shot" released by Marvel, Deadpool tells his own story. Film directors and screenwriters have the original version first-hand.
In X-Men Origins, Deadpool had a father who abandoned him and a mother who took refuge in alcohol because of the pain of abandonment. She neglected her son so much that she did not take care of his nutrition.
In this version, Wade enlists in the army, demonstrating the skills of a great shooter. There began his work as a mercenary, which would continue later. At that time, he was Vanessa's boyfriend and discovered he had terminal cancer.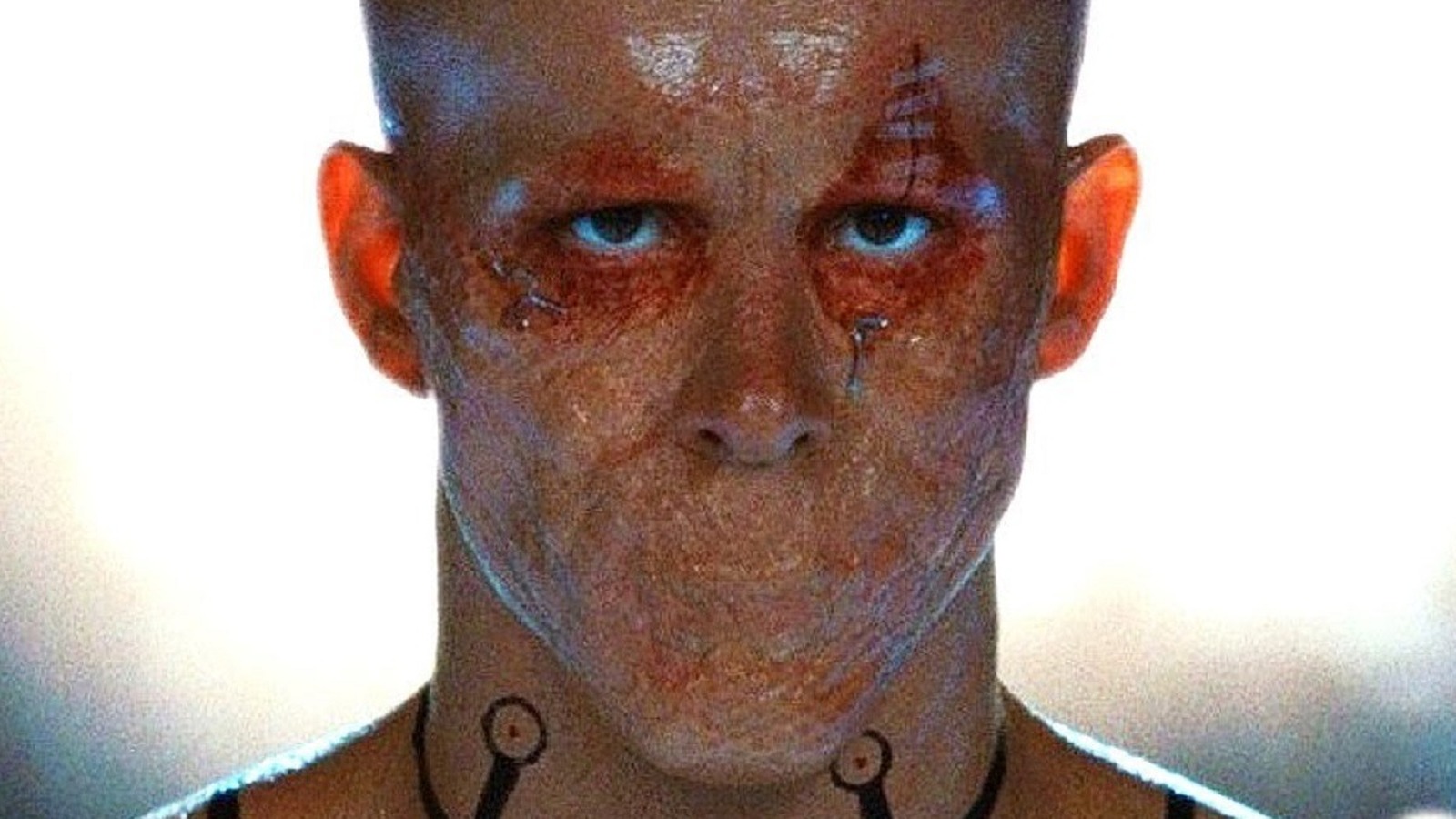 Image via 20th Century Fox
In a bar, he heard for the first time about Project X, where he could get the cure. He joined the project, and they performed different experiments on him. They placed him in a reformatory for his recovery, from where he escaped becoming a mercenary with a mask.
Deadpool Messiah War
In this version, Deadpool is the survivor of a nuclear explosion. The X-Force traveled 1000 years into the future and discovered that a nuclear blast had wiped out the surface of the Earth.
Deadpool survived by locking himself in a freezer for decades, staying without any food. But his mind deteriorated more and more.
Golden Age Deadpool
Here Deadpool is introduced in an alternate reality as the son of President Woodrow Wilson. His name is Freddy Wilson, and he enlists to participate in the 1st World War.
After enlisting in that war, he regretted it and sought to exempt himself. To do so, he began to consume large quantities of cigarettes, excusing himself by claiming to have been poisoned with mustard gas. In this way, his lungs were affected, and he had to wear a mask all his life.
Image via Marvel Comics
Kidpool
Kidpool is a version born in the 10330 universe. This version shows the character living in Xavier's school. He had a terrible temper, which is why his classmates hated him. Here the Deadpool we know invites Kidpool to be part of the Deadpool Corps.
Gwenpool
The version of Gwenpool is an amalgam of the Deadpool we know and Gwen Stacy. It started in June 2015 as one of the 20 covers Marvel published where Gwen Stacy is reimagined as other Marvel characters. The other covers include Groot, Doctor Strange and Wolverine.
Gwenpool appears in Deadpool's Secret Secret Wars #2, which was quite popular with fans. To build on this momentum, Marvel publisher Jordan White sought writer Christopher Hastings to create a one-off comic. It would be called Gwenpool Special #1 and come with a three-page backup story.
Deadpool's Appearances in Other Media
In other media, Deadpool appears in:
Television
In television, the character has had several cameos in different animated series, although without dialogues, as in X-Men. Likewise, in Wolverine and the X-Men, he would have an appearance that never took place. He appears in:
Destiny, Marvel Anime:

X-Men series, where he has a brief cameo.

Ultimate Spider-Man:

 where Will Friedle did the voice.
Movies
In the cinema, Deadpool is present in the films:
Animation
Hulk Vs Wolverine: an animated film where the voice is by Nolan North. Deadpool participates in the Weapon X program as a member of Professor Thorton's military strike team, known as Team X. The primary mission was to capture the Hulk and Wolverine to brainwash them and thus turn them into weapons.
Live-action movies
Two versions of Deadpool appear in live-action movies. The first appearance was in 2009, in X-Men Origins: Wolverine, and it was a completely inaccurate version of the character. Ryan Reynolds played this initial version as well.
20th Century Studios
The second appearance was in 2016 in Deadpool. Ryan Reynolds returned to his role as a mercenary diagnosed with cancer and stole the show with his dark humor.
Deadpool appeared in a second Deadpool film titled Deadpool 2 in 2018. In this film, after Vanessa died, Deadpool had the mission to protect a mutant boy from Cable.
Marvel is currently working on Deadpool 3, with Hugh Jackman returning to his role as Wolverine.
Video games
In video games, Deadpool appears in:
X-Men Legends II: Rise of Apocalypse.

Marvel: Ultimate Alliance.

X-Men Origins: Wolverine.

Marvel: Ultimate Alliance 2.

Marvel vs Capcom 3: Fate of Two Worlds.

Spider-Man: Shattered Dimensions.

Marvel: Avengers Alliance.

Deadpool.
Deadpool: Merc with a Mouth
Deadpool is one of the bloodiest and saddest characters in comics. One of his worst curses is that he cannot die. However, his tragedy is met with a lot of black humor and parody, making him so appealing to fans.
Two of the live-action movies in which Deadpool participated were a success. That generated so much expectation in the public that they are working on a third movie. This time Hugh Jackman's Wolverine will be back and team up with Ryan Reynold's Deadpool in Deadpool's introduction to the MCU.
Leave a comment