TWD Dead City Could Possibly Have 5 or More Seasons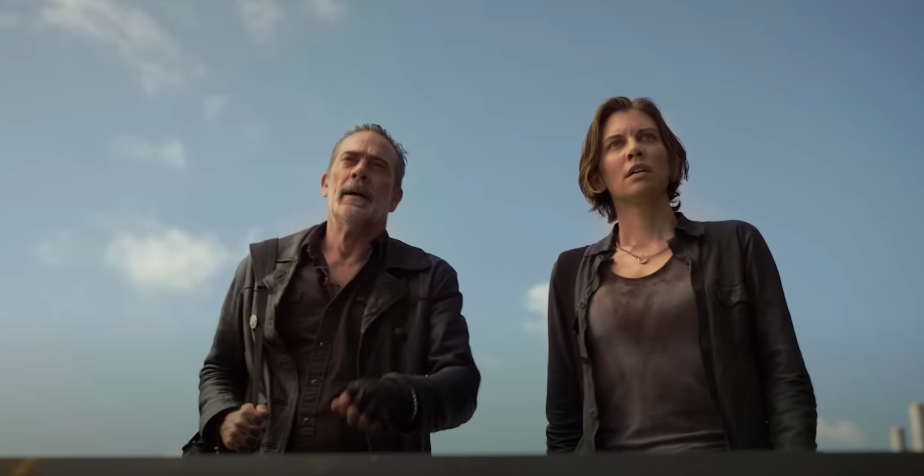 Just days prior to the release of the latest spin-off of The Walking Dead, the main actress Lauren Cohan gave away a clue that TWD Dead City may go on for several seasons. Read on to find out about this spin-off, as well as how to watch all the TWD spin-offs in order. 
TWD Dead City Release Date & Potential Number of Seasons
One of the most beloved TV series of all time The Walking Dead ultimately ended in 2020. However, the franchise is not even close to ending. Luckily for fans, the creators picked up several new projects and are working on new spin-offs. 
One of these spin-offs is TWD Dead City. This spin-off, scheduled to release in June, 2023, revolves around Maggie and Negan. The two travel to Manhattan in order to find Maggie's son. However, the trailer shows several headhunters after Negan. If you're not familiar with the story previous to TWD Dead City, The Croat (Željko Ivanek) kidnapped Maggie's son Hershel. He did this due to a previous dispute with Negan. 
Moreover, when speaking about the possibility of expanding TWD Dead City across several seasons, Lauren went on to say: "We're definitely set up to go beyond . We feel like we've just cracked open the egg — now we should make an omelet."
All The Walking Dead Spin-offs & How to Watch Them in Order 
Since TWD Dead City is just days away from the official release, here is a short guide on how to watch all the spin-offs in order (as well as the main arc). Firstly, start off with the Fear of The Walking Dead (FTWD) season 1. Then, follow up with the FTWD spin-offs FTWD Fliight 462, FTWD Season 2, FTWD: Passage, and FTWD Season 3. 
Now we get to the juicy part! Next, you should start the main arc, a.k.a. The Walking Dead. However, if you want to watch everything chronologically, only watch season 1 first. Then, follow up with the spin-off TWD: Webisodes (Season 1). 
From then on, you can watch The Walking Dead season 2, as well as TWD: Webisodes (Season 2). Repeat this one more time for the third season! Now, after you finish this, move on to the main arc. 
Proceed with watching the main arc's seasons 4 to 8, and then catch up with FTWD Season 4. Then, you can watch TWD season 9, FTWD season 5, and TWD season 10. In addition, now we can include other spin-offs as well. 
Therefore, the next is TWD: World Beyond, which comes before FTWD season 6 and The Walking Dead season 11 (only pt. I). Then, watch TWD: World Beyond season 2, FTWD season 7, and The Walking Dead final episodes.
Lastly, this is where the main arc ends. From here on, you only have spin-offs. Mainly, you can now watch The Walking Dead: Daryl Dixon, The Walking Dead: Summit, Talking Dead, Tales of the Walking Dead, FTWD: Dead in the Water, and finally TWD Dead City. There you go!
Obsessed with anime, all-things magical, collecting rare editions and funko pops, Natalija is a young writer who strives to read every comic and manga out there!
Leave a comment