Pokemon's Sarah Natochenny Pays Tribute to Pikachu at Webbys
Pokemon's Sarah Natochenny, the famous voice actress behind Ash Ketchum, just rocked a yellow and black dress at the latest Webby Awards ceremony. While paying tribute to our favorite anime character Pikachu, she recently hit a big milestone in her Pokemon career. 
Pokemon's Sarah Natochenny rocks a Pikachu-inspired Dress 
During the Webby Awards 2023 ceremony, Pokemon's star Sarah Natochenny stunned everyone on the red carpet with her yellow and black dress. The dress, which clearly resembles Pikachu's colors, gives emotional homage to this famous character.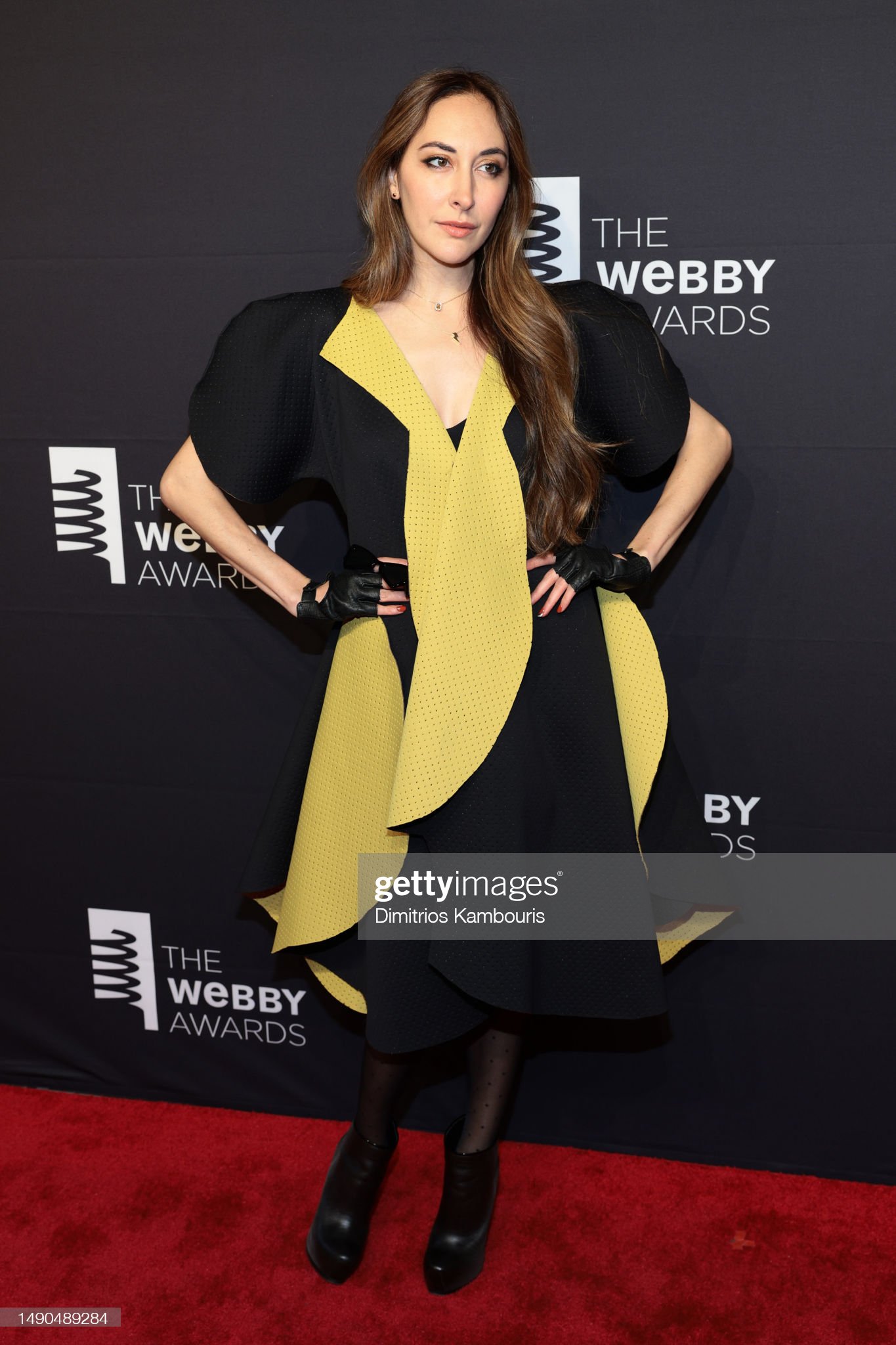 NEW YORK, NEW YORK – MAY 15: Sarah Natochenny attends the 27th Annual Webby Awards on May 15, 2023 in New York City. (Photo by Dimitrios Kambouris/Getty Images for The Webby Awards)
Moreover, Sarah created a special design of Ash Ketchum, the Pokemon character she has been voice-acting for the past 17 years! Check out the design via her Instagram post down below. 
"Ash Ketchum was my first protagonist, and I kept booking roles, these protagonist roles. And I started asking myself why is that? Why are they casting me in roles that are characters that are so adventurous and outgoing and extroverted? There must be something in me that's like that. So I did a lot of work on myself, and I started to recognize that part of myself, and now I can't stay home at all", popular Pokemon's Sarah Natochenny explained. 
When it comes to her Webby nomination for 2023, she won the Audience Award in the Social Media category. The video that won everyone's heart over is Pokemon's Sarah Natochenny's retrospective video. 
View this post on Instagram
What are the Webby Awards?
Webby Award is one of the most prestigious awards an artist can get. Established in the 1990s, The Webbys honor artists via two awards in a total of eight categories. These are: websites and Mobile Sites, Video, Advertising, Media & PR, Social, Apps, dApps & Software, Games, Podcasts, and Metaverse, Immersive & Virtual.
There are two honors in each category. This year, Pokemon's Sarah Natochenny proudly won the Webby People's Voice Award in the category Social Media. We are so thankful for the relentless work she does as Ash Ketchum!
View this post on Instagram
Obsessed with anime, all-things magical, collecting rare editions and funko pops, Natalija is a young writer who strives to read every comic and manga out there!
Leave a comment