The Mandalorian And Watchmen Prove That Genres Can't Be Ignored At The Emmys
It's the weekend of the 72nd Primetime Emmy Awards! September 20th, 2020, will see the weirdest and most socially distant ceremony of the event's history. While the Emmys have often featured surprise wins, glaringly obvious snubs, and more than a few well-deserved awards, it's evident that specific genres have always had an advantage. We've seen far too many intense dramas and period pieces win. However, the nominations for 2020 prove that Game of Thrones wasn't just a fluke and that sci-fi and fantasy shows deserve a spot at the table. Big nominations for both The Mandalorian and Watchmen at the Emmys proves that unexpected genres can't be ignored.
The Mandalorian and Watchmen Are Big Emmys Contenders, Which Means A Lot
Chernobyl, Fosse/Verdon, Ozark, Barry, and more were all big winners at the 2019 Emmy Awards. These shows were all great. Though, their genres (drama, dark comedy, etc.) has them in a place where winning isn't too far-fetched.
There are more than 22,000 voting members in the Television Academy. They face a similar problem as the Oscars, where members within the academy are mostly from the same demographic. So, they're used to voting a certain way and can be biased towards certain categories.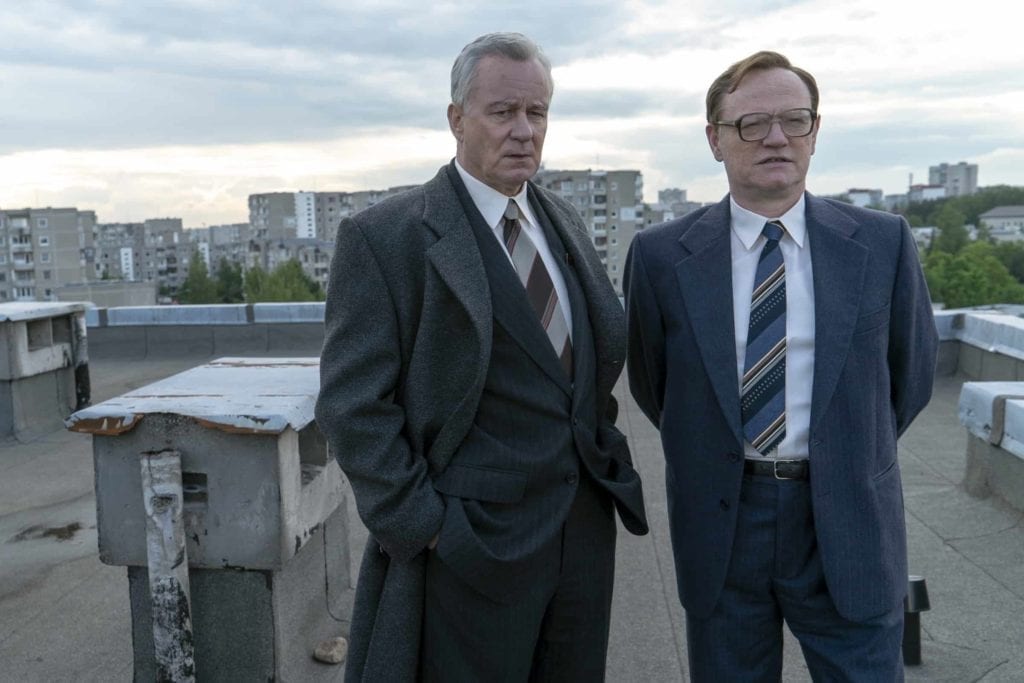 Image Credit: HBO
Sci-Fi and Fantasy categories had long been ignored before the greatness that was the first six seasons of Game of Thrones. The HBO series signaled that change was coming, yet many still feared that it was a fluke and that we'd never see such genres win big again. Fortunately, the 2020 Emmy season has seen major nominations for The Mandalorian and Watchmen. The Mandalorian is seen in the Best Drama category, among others, while Watchmen fills acting categories and has a nomination for Best Limited Series.
Watchmen leads the nomination pack, with 26 nods. That's an incredible feat for a show about superheroes that deals with challenging topics like white supremacy and racial injustices. Meanwhile, nominations for The Mandalorian prove that Disney has more power in the TV world than we thought and that Disney+ could someday be the new Netflix in terms of winning awards.
These Emmy Awards Prove That Change is Coming
Image via Lucasfilm
We've seen shows like The Crown, Veep, The Handmaid's Tale, and many more win more than enough times. Every show wins for a reason, and rarely do they not deserve some level of recognition. But living in a time where superhero shows that deal with social justice and sci-fi shows based on major franchises can win big is proof that the television industry as a whole is making progress. We're so proud of the diversity across television. These wins are proof that change can happen in the industry!
Some folks may argue that winning big awards doesn't mean anything. While this is true on some levels, it's impossible to deny that it brings more recognition to television shows.
Fleabag won almost everything last year. It was a show that I had never heard of until I saw the nominations. Since then, I've watched both seasons six times and have a "What would Phoebe Waller-Bridge Write?" sticker on my laptop. Suffice to say, the Emmys gave me access to a show that was incredibly meaningful to me. The Fleabag wins were also a reminder to everybody that female-written comedy deserves a more prominent voice. That is proof that the Emmys can mean something!
We hope that such major nominations (which will turn into at least a few wins) for The Mandalorian and Watchmen at the 2020 Emmys encourages more people to watch them, more voters to encourage their production, and more alternative genres being produced for massive audiences!
Featured image via Warner Bros.
Meghan Hale is the kind of movie lover that has a "must watch" that is a mile long... and growing. When she isn't talking about the latest film and television news she is writing one of her many in-process novels, screaming film trivia at anybody who will listen, and working as a mental health care professional. Follow her on Twitter @meghanrhale for some fun theories and live reactions to all things entertainment.
Leave a comment