The Last Of Us episode 3 Most Emotional and Profound So Far (Spoilers)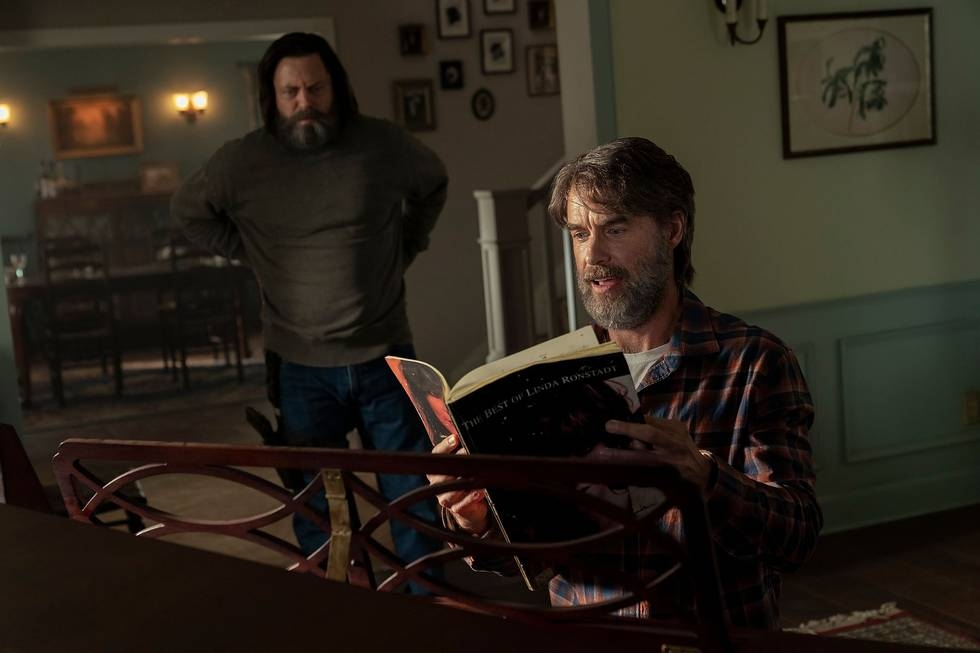 The Last of Us episode 3, "Long Long Time," changes the game's plot, shocking the gamers and the general audience.
The new HBO series surprised many sectors of the audience. On the one hand, fans of the Playstation 3 game were impressed by its faithful adaptation. It also captivated fans of the zombie genre, as this new concept is very attractive. And finally, the general audience because of how emotional and engaging this post-apocalyptic story is. 
Series co-creators Neil Druckmann and Craig Mazin knew how to be faithful to the game. However, they introduced some strategic deviations to change the plot a bit. Despite this, the main plot has remained intact. The story starring Joel (Pedro Pascal) and Ellie (Bella Ramsey) was the same as in the game in the first two episodes. Yet, that has changed in The Last of Us episode 3. 
The Last of Us Episode 3, "Long Long Time" Changes Game's Plot (Spoilers)
Image: HBO
Yesterday, Sunday, The Last of Us episode 3 was released, and it not only maintained the level of quality but raised it. The story centers on smugglers Joel, Bill (Nick Offerman) and Frank (Murray Bartlett). The episode tells the story of the two characters' 20-year relationship and has an epic complexity. 
Offerman and Bartlett gave an interview for Variety, discussing the episode "Long Long Time." 
"I just want to say, this has never happened to me in my life!" the actor said with an impish grin. "It's crazy!"
The Last of Us episode 3 focuses on the relationship between Frank and Bill over the years, emphasizing the emotional way it concludes. This change in plot especially surprised fans of the Playstation 3 video game, as it changes considerably from the story. 
Unlike the series, in the game Ellie and Joel arrive where Bill is. This new character lives in a kind of fortress built by himself with traps and protections against possible zombie or human attacks. When the three characters escape from a horde of zombies, they find Bill's companion. His friend Frank has hanged himself after being bitten, to avoid becoming infected. He also leaves a suicide note addressed to his best friend Bill:
"I want you to know I hated your guts. I grew tired of this shitty town and of your set-in-your-ways attitude. I wanted more from life than this and you could never get that. … I guess you were right. Trying to leave this town will kill me. Still better than spending another day with you."
A Direct Approach for Bill and Frank
Image: HBO
The Last of Us episode 3 uses a different, deeper, and more romantic approach. In this story, we can see how they meet, fall in love and build a relationship that lasts almost twenty years. Frank suffers from a disease in this case but not because of the zombies. The character suffers from an undiagnosed neurological condition that gradually deteriorates him. When both characters see that they cannot live without each other, they decide to die together. However, the detail of the letter remains, although in this case, it has a very different tone and is addressed to Joel.
"I never liked you, but still, it's like we're friends, almost. And I respect you. So I'm going to tell you something because you're probably the only person who will understand. I used to hate the world and was glad when everyone died. But I was wrong, because there was one person worth saving. That's what I did. I saved him. And then I protected him."
So far, The Last of Us episode 3 is undoubtedly the most emotional. Not only does it deepen a beautiful relationship between the two characters. But it also goes out of the game's canon, surprising the most demanding viewers, the game lovers.  
Bartlett, Druckmann, Hoar, Mazin, and Offerman stated Variety that you can read here. 
What did you think of The Last of Us episode 3. We'll read you in the comments. 
Featured Image Via HBO
Leave a comment