Laura Barton Watch In Hawkeye Introduces A New Future For An Old Character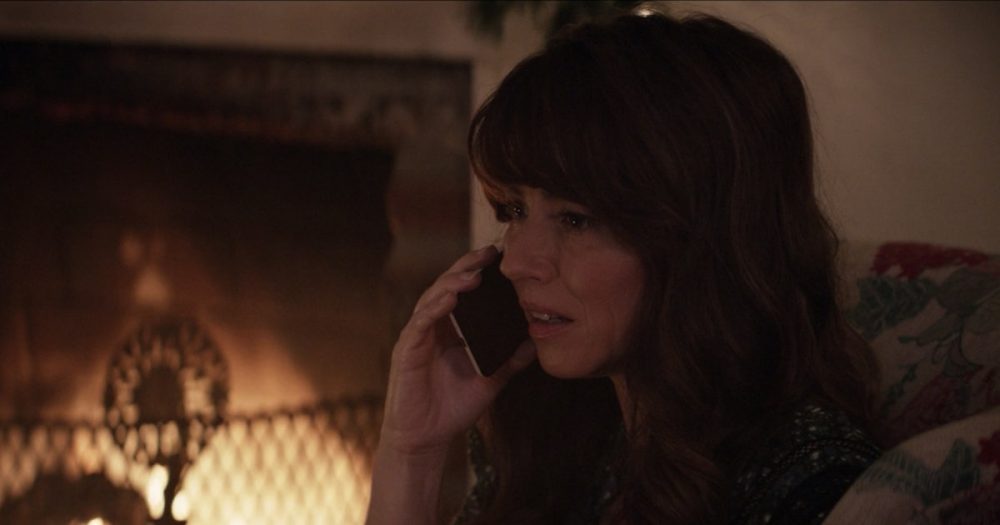 The season finale of Hawkeye aired last week, and we're already missing the fun. However, the time apart from the show has given us all the opportunity to start theorizing about everything that went down. There are so many things going on in the last episodes of the first season. From Yelena's arrival to the impending doom of Kingpin's, it's easy to forget about a wristwatch floating around in the big city. But for Laura Barton, the watch is everything in Hawkeye.
Warning: Hawkeye spoilers below.
Laura Barton, A Watch, And Hawkeye Make for a Great Christmas
Bad guys storming the Avengers Compound for some sellable gadgets is an easy-to-believe concept in a world filled with alien invasions and wealthy superheroes. We didn't question it when Clint Barton, our favorite "Weakest Avenger," starts hunting after a wristwatch after it's lost in the shuffle of the black-market auction that takes place early on in the series.
Barton finds himself going to great lengths to get it back. He even sneaks through Maya Lopez's apartment. So, we quickly assume that it's his and perhaps has a connection to his Ronin attire. A few mysterious phone calls between him and his wife, Laura Barton, hint that the watch in Hawkeye could belong to somebody that we haven't spent much time meeting.
Hawkeye eventually returns to his farmhouse for Christmas with his family and has the watch in hand. He isn't trying to regift the watch to his wife but instead returns it to its rightful owner, Laura Barton (Linda Cardellini.)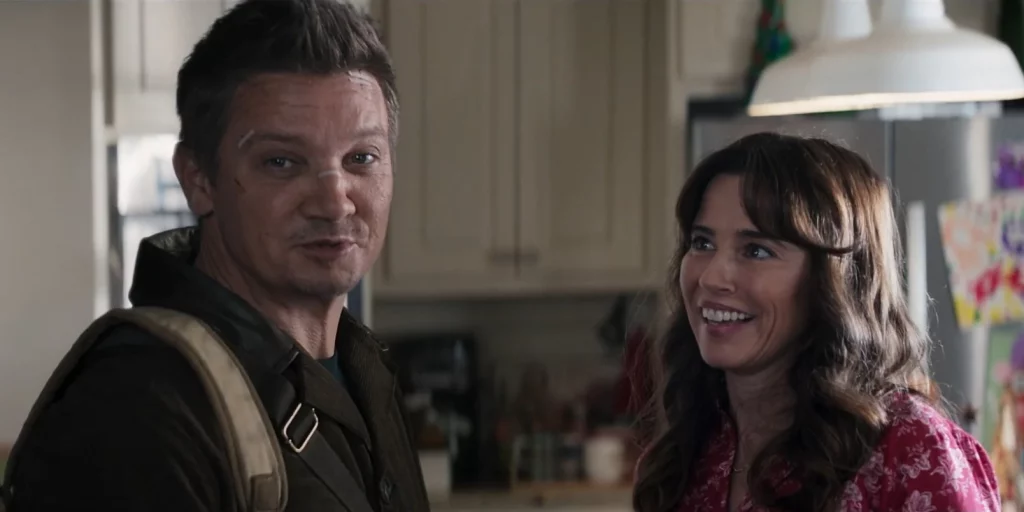 Image via Disney+.
Who Is Laura Barton in the Marvel Cinematic Universe?
Barton's wife is introduced to fans in 2015's Avengers: Age of Ultron when the team needs to seek refuge at their farmhouse. It shows a degree of normalcy that we don't often see with superheroes. It also provides some of the best character explorations for Clint Barton, showing that he isn't just fighting for the sake of the world. He is fighting for the future of his world: His family.
The films do not explore Laura Barton's role outside of her marriage to Clint. The only interesting detail seems to be that she is well aware of all of Hawkeye's work life. She knows about the Avengers and the dangers of his missions, which are often kept secret from romantic partners for their safety. But Laura doesn't need someone to keep her safe.
"This is an agent of some kind," Tony Stark, a.k.a. Iron Man, teases as he first sees Laura and Clint together. The joke is that he is so surprised that Clint would have such a lovely wife and home, but as it turns out, it's true. The Age of Ultron scene almost didn't make it into the final cut of the film. According to director Joss Whedon, it's one where he really "fought to keep."  He claims that they were not a favorite of the Marvel executives, and we can't imagine why. Sure, it may be a change in tone compared to the intensity of the rest of the movie, but insight on heroes' actions is always welcome in our books.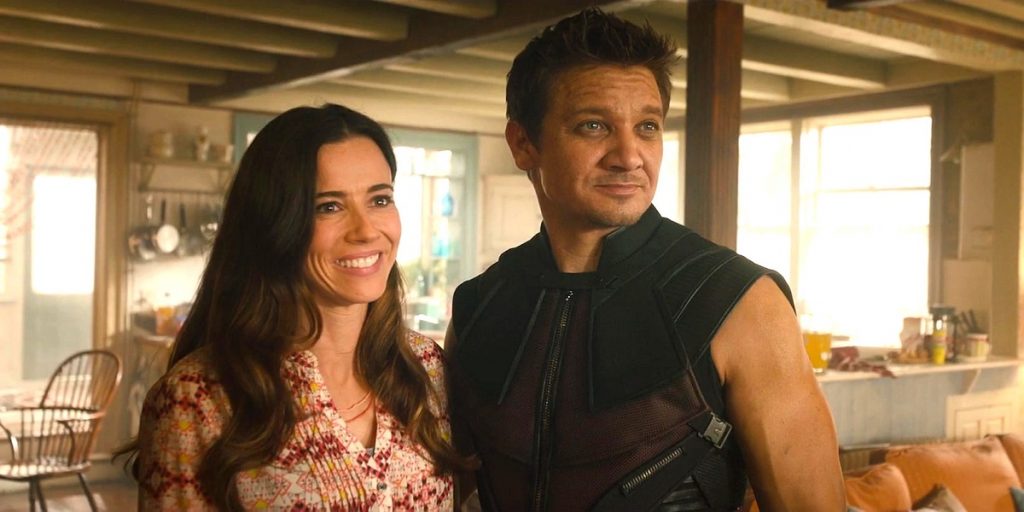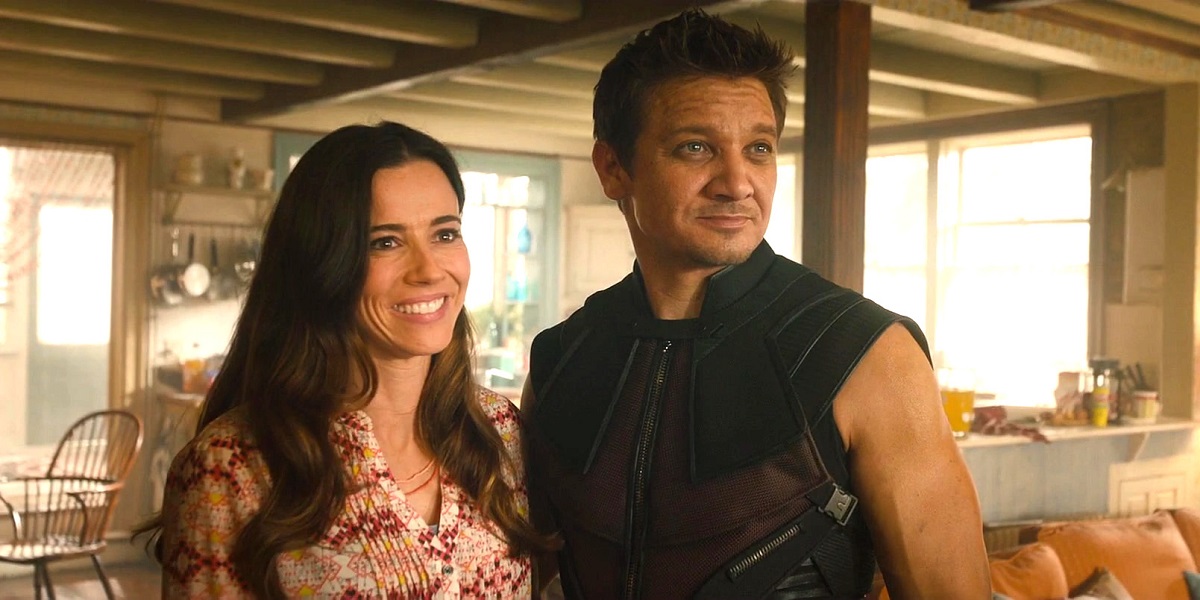 Image via Marvel Studios.
Why Does Laura Barton Have an Important Watch in Hawkeye?
The final moments of Hawkeye show Laura flipping the watch over to reveal a S.H.I.E.L.D logo and an indication that the watch belongs to Agent 19. It's clear that Agent 19 is Laura, but who is this agent? This character is known as Barbara "Bobbi" Morse in Marvel Comics, first appearing in 1971 with #Astonishing Tales #6. 
Bobbi takes on the name of Huntress for a few years but eventually settles with the moniker Mockingbird.  This hero/agent is a biology specialist and S.H.I.E.L.D. Agent taking on missions as dangerous as the ones her now-husband takes. She meets Clint Barton during an investigation into Cross Technological Enterprises and falls in love after some initial conflict. Unfortunately, they later fall apart and get divorced. But that's one comic book canon that we hope doesn't make its way into the MCU.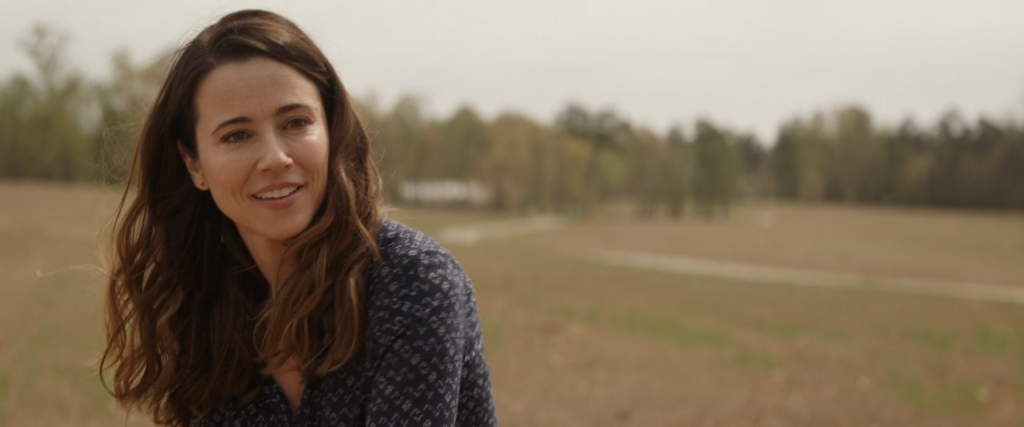 Image via Marvel Studios.
We Aren't Meeting Her for the First Time
The Mockingbird/Barbara Morse character isn't as new to the small screen as many fans think. A true-to-comics version of the character was seen in 31 episodes of Agents of SHIELD from 2014 to 2016, played by Adrianne Palicki.
While it used some known MCU characters, many storylines in Agents of SHIELD never crossed paths with the ones in the Marvel Cinematic Universe. We think that it's safe to assume that the Agent 19 backstory is all Laura's rather than Bobbi's.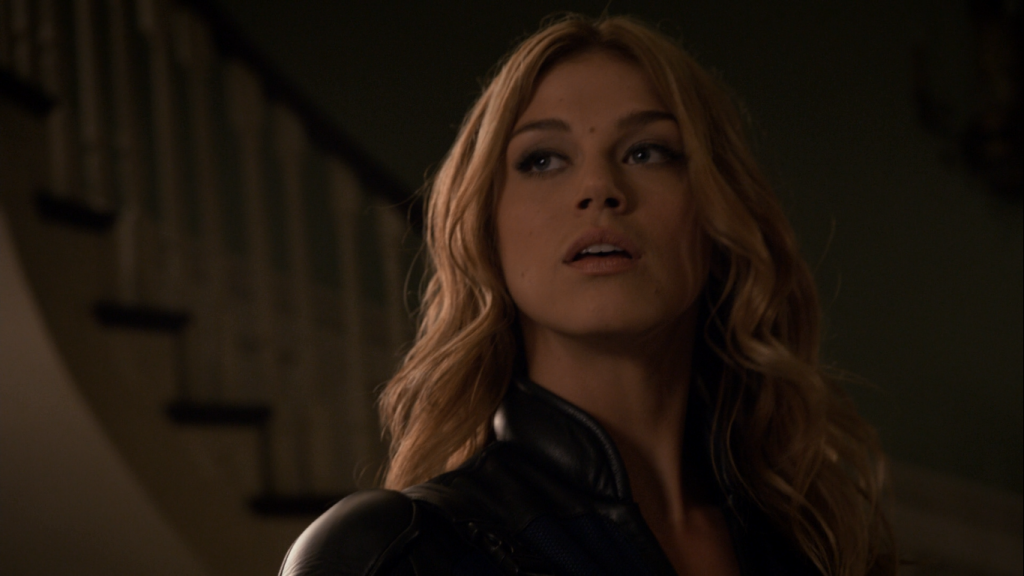 Image via ABC Studios/Marvel Television.
What Rhys Thomas Has to Say About the Watch Reveal in Hawkeye
Rhys Thomas, who directed the season finale, was as excited for the watch reveal as we were. In an interview with Marvel.com, the director reports a clear interest by viewers to expand her backstory, adding:
"We should know more about her. There's more to her than just staying at home with the kids. It was a fun little thing to tease out over the season and again a nice little payoff that hopefully promises more of a character planted at the end."
We're thankful to hear these words because Cardellini is a fantastic actress who has been mostly wasted up until this point. The Laura Barton watch reveal at the end of Hawkeye could lead to a spin-off series, a prequel movie, or more storylines for the actress. And we can't wait to watch them!
You can stream the entire first season of Hawkeye on Disney+.
Readers, we want to hear your thoughts on the Laura Barton watch reveal in Hawkeye. Were you expecting bigger and better things for this character? Let us know what you think we'll see next by dropping a comment below.
Featured image via Marvel Studios.
Meghan Hale is the kind of movie lover that has a "must watch" that is a mile long... and growing. When she isn't talking about the latest film and television news she is writing one of her many in-process novels, screaming film trivia at anybody who will listen, and working as a mental health care professional. Follow her on Twitter @meghanrhale for some fun theories and live reactions to all things entertainment.
Leave a comment