Spider-Man: No Way Home Hits $1 Billion Mark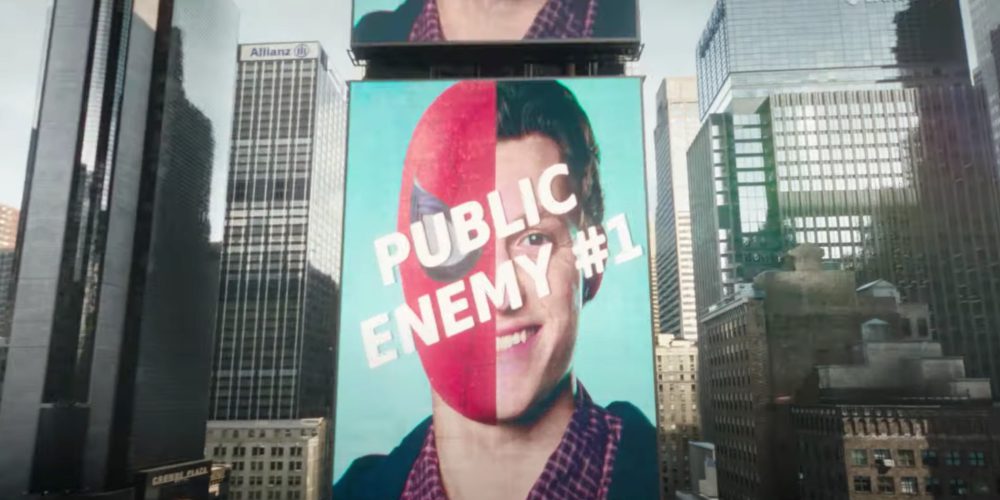 This article has a whole web of Spider-Man: No Way Home spoilers coming up, so read carefully. Spider-Man: No Way Home was the Spider-Man movie we've all been waiting for. In a little under 2 and a half hours, it finally settled the debate between who is the best Spider-Man movie adaptation by saying "all of them" and then having them be a beautiful Spider team. No Way Home is a movie that was so good that even the virtually unavoidable spoilers about the big reveal only made it more exciting. That's why Sony is patting themselves on the head because Spider-Man: No Way Home hit 1 billion dollars at the box office, and it hasn't even come out everywhere yet. 
Spider-Man: No Way Home Earned $1 Billion, and We All Know Why
By all rights, No Way Home should not have made it to $1 billion, but things work differently for Marvel, and things work very differently when Marvel pulls out everything to make a movie that really brings the source material to life. No Way Home had virtually no advertising presence that didn't take place during a single scene on a bridge. It revealed that villains from previous Spider-Man movies were going to make an appearance, but other than that and the general shape of the plot, we got pretty much nothing. 
If the Eternals advertising budget came from anywhere, it's from all the clips, extended trailers, and other stuff that didn't happen for No Way Home until pretty much the last minute. And still, Spider-Man: No Way Home hit the $1 billion mark one day faster than The Force Awakens and only 6 days behind Endgame, and it's pretty obvious why.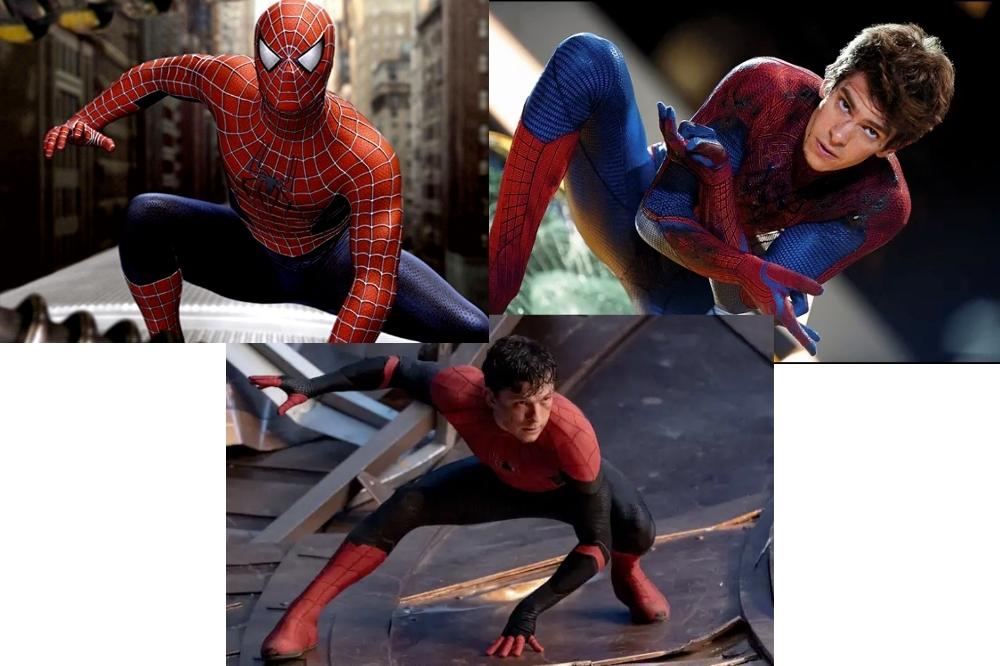 Image: Sony Pictures
No Way Home did something that Marvel hasn't really done since Cap picked up Thor's hammer in Endgame. It gave the audience exactly what they expected, exactly the way they wanted, and somehow also made it better than both of those things. For a while, it had all but been confirmed that Tobey and Andrew's Spider-Men would be appearing in No Way Home. You don't have a massive success like Spider-verse and then only go halfway with a live-action movie that has the same elements. But we didn't know how the other Spideys would factor into the plot or how this movie as a whole would work in Spider-Man's own overarching timeline. No Way Home did all of that perfectly, and it somehow also made this an incredible prequel to any upcoming Spider-Man movies. 
No Way Home is the Prequel We Needed
Despite what Spider-Man's last appearances have been before No Way Home, he's usually much more local. For example, he doesn't often make it out to other planets to fight universe-level threats like Thanos. In the same way Daredevil usually sticks to Hell's Kitchen, Spider-Man is usually just an overall New York hero. That is with the exception of that time Doctor Octopus sent him to Brazil and he had to hide in some luggage while wearing a Santa hat to get home.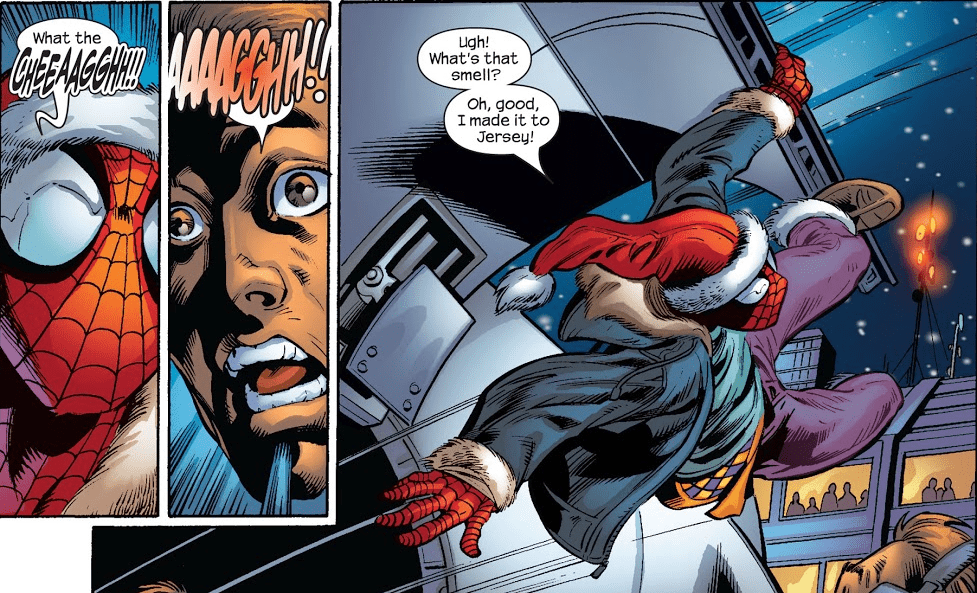 Image via Marvel comics Ultimate Spider-Man iss. #58
The return of Willem Dafoe, Alfred Molina, and the other legacy Spider-Man villains kept people waiting for any new information about No Way Home. The hype of seeing Andrew Garfield and Tobey Maguire reprise their roles was enough to get people in the door. The payoff of seeing that all done well coupled with the potential for more Spider-Man movies that feel like Spider-Man movies is what earned No Way Home a billion dollars. 
What's Next for Spider-Man?
It's bittersweet to say that hopefully Spider-Man isn't a huge part of the next universe threat without something worthwhile that gets him in there. Tony Stark pulled Spider-Man into things during Civil War because he needed his own super protege, but after that, he was in way over his head pretty much the entire time. We love Tom Holland's Spider-Man, so hopefully his next few appearances gives his character a chance to mature, work through a few more of his own villains, and maybe have some downtime. Current Spider-Man has barely had a calm minute in high school, but Tobey's Spider-Man was in college before he even met Doc Ock or had a tense conversation with Pre-Reptile Lizard. 
Image via Sony Pictures
No Way Home made a billion dollars and pulled out 5 (6 if you count J. Jonah Jameson) amazing villains. Some of them may appear again in some incarnation, others like Willem DaFoe's Green Goblin probably not. Spider-Man still has some great villains to work through, and the future of the MCU is open to pulling some of those in. It seems like one of the next matchups we'll get is with a new Venom, but Kraven the Hunter, Hobgoblin, and a ton more remain untouched. Also isn't the Vulture still just chilling in prison with Vic from Orphan Black who may or may not be the Scorpion? There's a lot of room for Tom Holland's Spider-Man to breathe by the end of No Way Home, and we're excited to see where the future of this Spider-Man leads! 
Spider-Man: No Way Home is in theaters now! 
What do you want from future Spider-Man movies? Tell us about it in the comments below!
Featured image via Sony Pictures
Jessica Kanzler is a freelance writer and editor who lives with her wife and cats. Jessica has bad taste in tv and an MA in Rhetoric, Writing, and Digital Media studies. Talk to her about Frasier on Twitter @Jessicaakanzler
Leave a comment