In The Hawkeye Series Kingpin Is Finally Here To Throw His Weight Around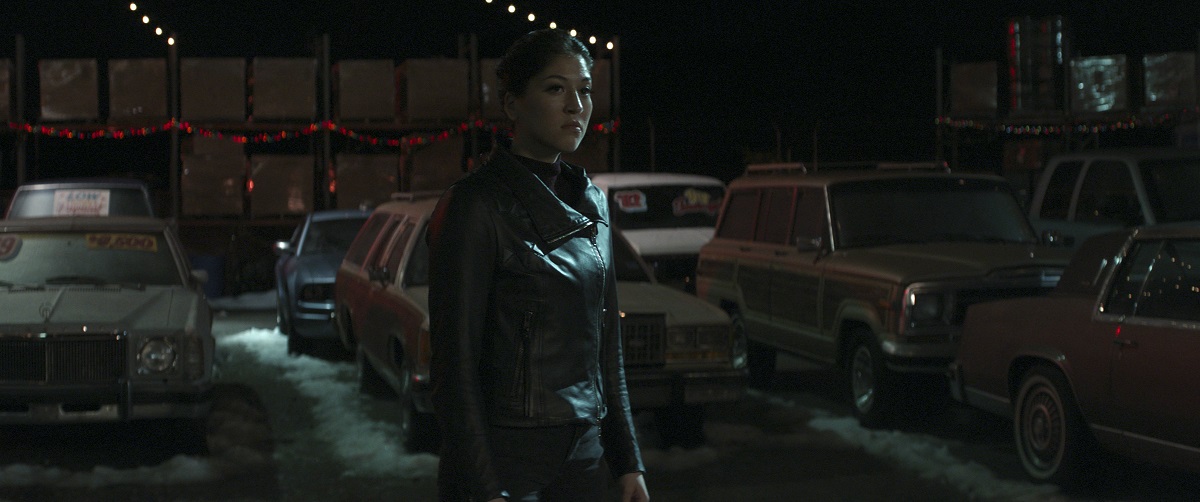 It's a busy month for Marvel fans. If Spider-Man: No Way Home is as good as Christmas Day, then the new episode of Hawkeye the night before its release is like Christmas Eve. It's been a holiday worth waiting for, and episode 5 finally answers our questions about whether it'll be the Hawkeye series Kingpin, A.K.A. Wilson Fisk, episode. Let's dig into all of the stuff that went down in this episode because it's a lot.
As with our other Hawkeye episode guides, this post contains spoilers about the series. Read our recap of the last episode to catch up.
The Hawkeye Series Is Already at Episode 5!?
December is flying by faster than an arrow shot by none other than our titular hero. We're already on our penultimate episode, and it seems like only yesterday that we were wondering how our favorite weakest Avenger would fare in his own series. Episode 4 ended with a big reveal: Yelena Belova is here to complicate things. Episode 5 wastes no time returning to our new favorite character, and we explore her journey through Thanos' snap. It's heartbreaking, and our emotions are thankful that her initial reaction to Natasha's loss is not featured on screen. Instead, we get one of the most mesmerizing snap scenes in the MCU so far.
Between the opening scene of this episode and the post-credit scene of Black Widow, we know that Yelena has been hired by Valentina Allegra de Fontaine to kill Clint Barton. As her first attempt to take him down ended without her prize, Yelena moves on to Kate Bishop for some friendly gal-pal interrogation. It looks like sharing some mac n' cheese and talking about motivation. There is no violence, screaming, or outright threats. These women know how to communicate. And we haven't even talked about the Hawkeyes or the Kingpin, Wilson Fisk played by Vincent D'Onofrio.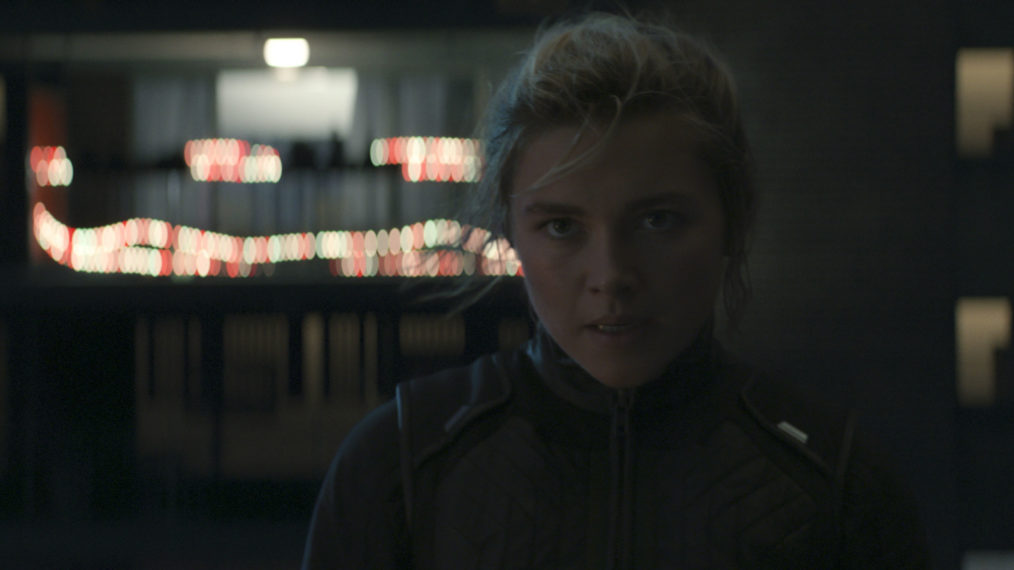 Episode via Marvel Studios.
Is Episode 5 Of the Hawkeye Series the One Where Kingpin Shows Up?
As our younger heroes are getting to know each other, the others are trying to maim their competitors. Barton shows up to fight Maya, decked out in his Ronin suit, and promises her safety on the condition that she stop pursuing him and his family. He is afraid of Maya's boss, the still unrevealed mobster, and knows that taking a risk is worth it if he gets to avoid the Big Bad.
Unfortunately, his attempts to stay away from him are wasted. Another mystery of the series has been about Jack Duquesne and his relationship with Eleanor Bishop. Jack is swiftly taken away for questioning thanks to his relationship with a shell corporation, and Eleanor is left looking like the Mother of the Year.
The episode finishes off with Yelena living up to the Girl Code. She discovers that she had initially been hired by Eleanor and reveals this information to Kate. Eleanor is pictured with a man who screams "foe." It's so good to see the Kingpin, played by Vincent D'Onofrio, ago. So powerful is this character, it's the Kingpin episode of the Hawkeye series, even if his presence is brief before the episode cuts to the credits. (With the holiday and Wilson Fisk appropriate: "You're a Mean One, Mr. Grinch" playing.)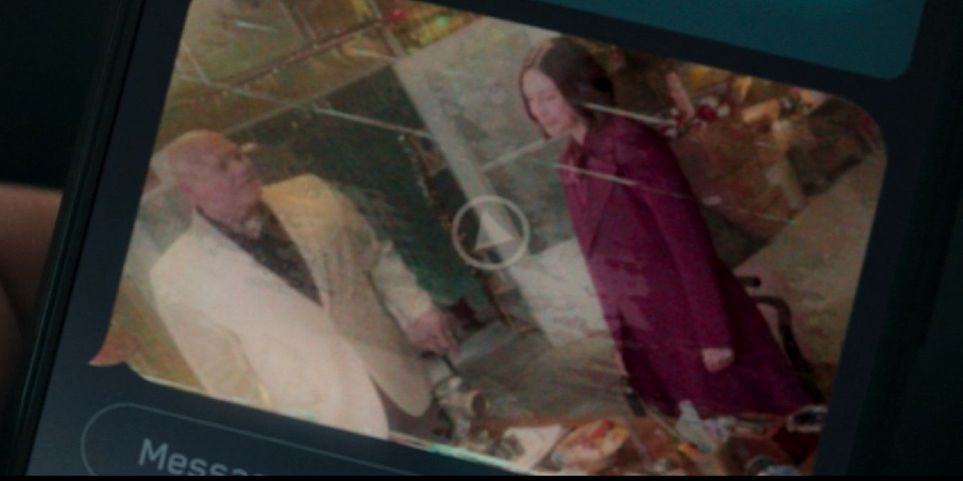 Image via Marvel Studios.
What Happens Next for Clint Barton, Kate Bishop, and Wilson Fisk
We only have one episode left. What remains will be the path to victory that Clint Barton decides to take to defeat Kingpin. He's been worried about the mob boss the whole time, which means he must have some plans set in place in case his fears became reality. Will he be able to take him down?
The character of Kingpin, Wilson Fisk, has been featured in various comics and films. D'Onofrio's take on the character is the main villain in Daredevil. Fans have been asking for him to return for ages, and we don't expect his new plotline to be wrapped up in a season finale. Whatever happens, it's unlikely to be the last that we see of him.
And folks, to be honest, I'm a little bit worried about what is left. We still need to be properly reintroduced to Kingpin. Yelena needs closure on her sister's death. And there's all of the family drama with Kate and Eleanor. We're clearly going to get more related content after the season ends, but we might need to start preparing ourselves for a massive cliffhanger or promising post-credits scene.
Image via Marvel Studios.
The Marvel Cinematic Universe Continues to Grow Larger
Wilson Fisk is one of the most recognizable villains in Marvel Comics. His on-screen portrayal by D'Onofrio has been stellar so far, but Daredevil has yet to scratch the surface of his full potential. We have seen the threat of his physique and his sneaky methods of madness, but there are far more New York heroes for him to go up against. The character also has some pretty big ties to Echo, our other "villain" of the series. He is likely responsible for the death of her father and had a hand in raising her throughout her rise to being a Certified Badass. We know that we're getting an Echo series later on in the MCU, so there is plenty of time to explore those fun family dynamics. Perhaps Echo knows 'Uncle' Wilson Fisk, but she probably hasn't met Kingpin…yet.
The Kingpin episode of the Hawkeye series simultaneously sets up big things for the future of the Marvel Cinematic Universe and feels small compared to other big releases, like Spider-Man: No Way Home. Hawkeye seems contained thanks to its more relatable, human elements while still being worthy of a spot on the grand stage. Yet, Wilson Fisk is one of the top-tier "street level" Marvel villains, so just because he doesn't have an Infinity Stone doesn't mean he's not dangerous.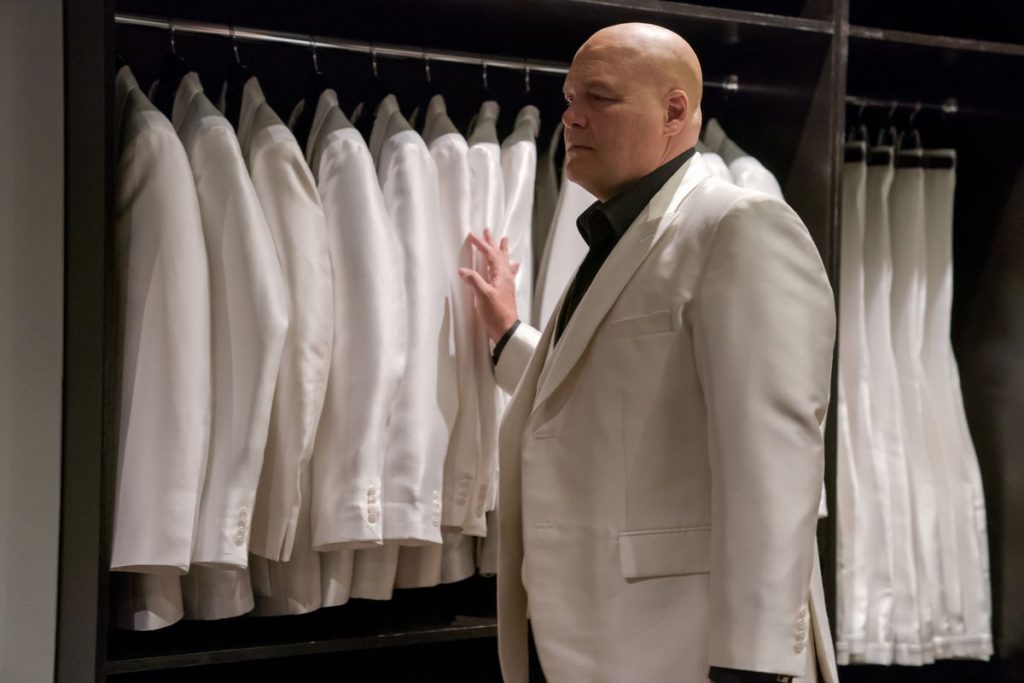 Image via Netflix.
You can watch the season finale of Hawkeye on Wednesday, December 22nd.
Readers, we want to hear your predictions for how the season will end. The Hawkeye series hit its Kingpin episode, but we still have a lot of fun to see.
Featured image via Marvel Studios.
Meghan Hale is the kind of movie lover that has a "must watch" that is a mile long... and growing. When she isn't talking about the latest film and television news she is writing one of her many in-process novels, screaming film trivia at anybody who will listen, and working as a mental health care professional. Follow her on Twitter @meghanrhale for some fun theories and live reactions to all things entertainment.
Leave a comment