Dickinson Season 2 Review – Emily At Her Most Eccentric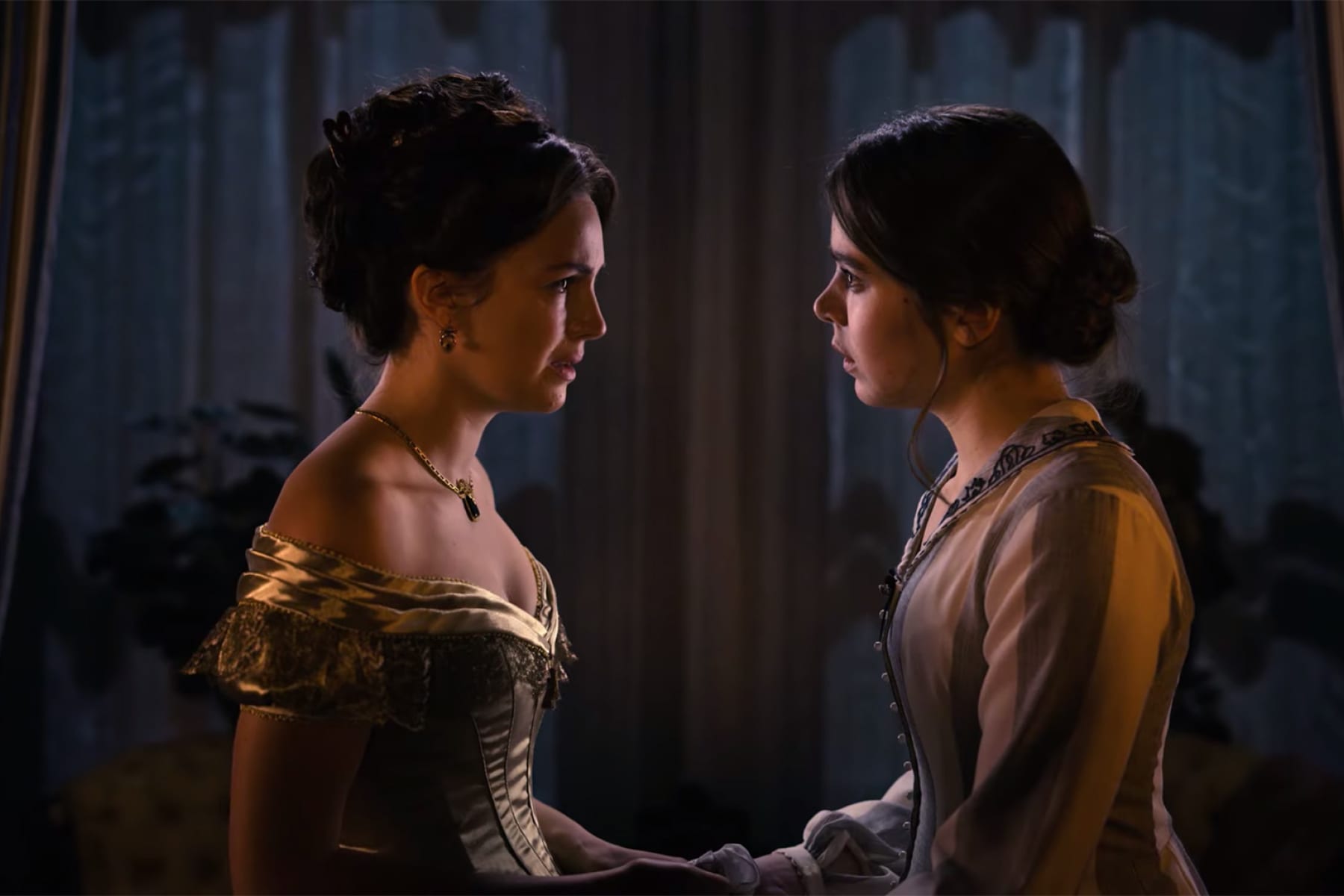 Remember Apple TV+? One of the newest contenders in the Streaming Wars, this platform emerged with the potential of being one of the strongest competitors in the game. However, after a few decent binge watches and the odd redeemable movie, the platform has yet to live up to bigger players like Netflix and fellow newbie, Disney+. A few shows do manage to shine bright amongst a moderately dull line-up, and one of them is Dickinson. Season 2 of Dickinson, the Hailee Steinfeld-led historical comedy-drama, has dropped the first three episodes, and they're nothing but fun.
Dickinson Season 2 Reminds Us Of What Made Season 1 Great
Dickinson follows, as you might have guessed, Emily Dickinson. The show's inspiration is one of the most talked-about poets in history, especially as far as female poets go. She was, unfortunately, not celebrated enough while she was still around. Almost all of her poetry was released after her death in 1886, and the final years of her life seem quite depressing if history managed to capture any of it properly. Despite her rumor-causing letters and bizarre daily attire, Dickinson manages to honor the woman in a way that we think that she would approve of: by showing her as a young woman who is weird as hell.
For those in need of a recap of the first season of Dickinson, look no further. The debut collection of episodes followed our heroine as she navigates a family trying to suppress her only desire in life, writing poetry. Living in the mid-1800s, Emily must face much of the suppression that women of the time dealt with. Additionally, she is punished by the world for falling in love with a woman, Sue, as the pair is forced to pretend that they are nothing but friends. Oh, and sisters-in-law.
The first season ends with Sue marrying Austin, Emily's brother. Emily, still mourning the death of Ben, who may have been the only man who could ever make her half as happy as Sue does, ensures that everybody knows just how dramatic she can be. And we love her for it, even if everybody else doesn't.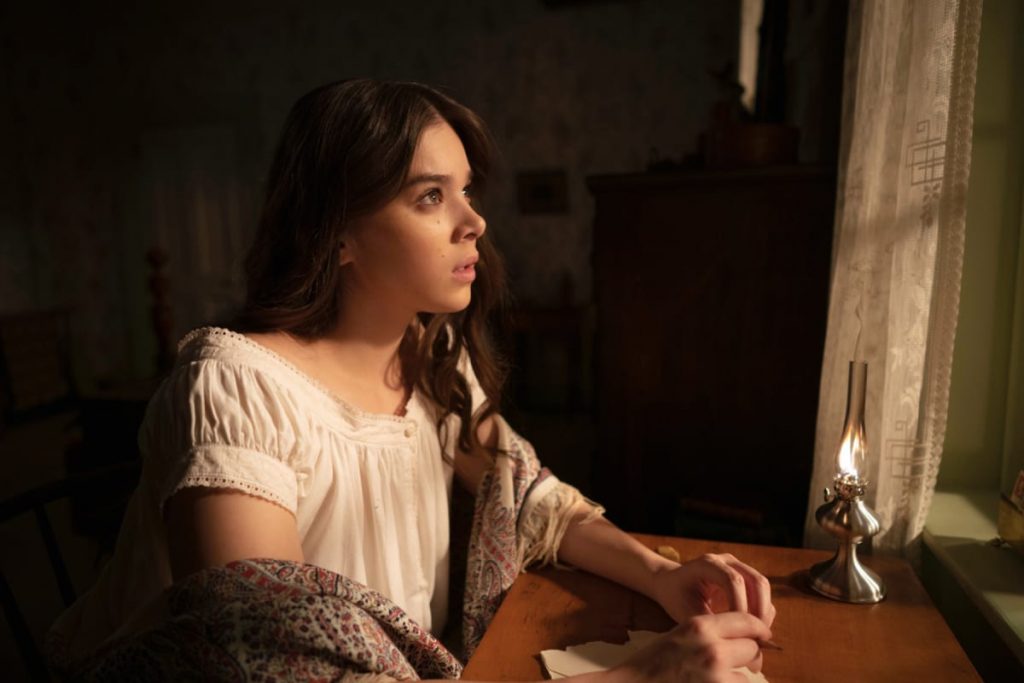 Image via Apple TV+.
Emily Dickinson Fills The Hole That Bridgerton Left In Our Hearts
Listening to modern music while dancing around in 19th-century attire is very on-trend these days. Bridgerton managed to capture the hearts of everybody over the past few months, leading to an increase in corset sales, orchestral compositions of Taylor Swift songs, and forgetting just how hard it was to be a woman before the first wave of feminism. If you're willing to flash forward a few decades beyond Bridgerton's 1813 story, you get the same thing but better. Because, while Bridgerton tries too hard to be dramatic and shocking, Dickinson puts all of its efforts into making us want to be friends with Emily.
Whether she's baking a cake that's been soaked in brandy for an entire month or encouraging yet another seance, Hailee Steinfeld absolutely crushes the role of Emily Dickinson (like she'll do again now that Into The Spider-Verse sequel has begun production). Every other role feels like a mockery of society at the time, and for great comedic reasons. Emily grounds us all. Sure, her constant desire to write despite even her health trying to dissuade her is a bit overwhelming at times. And she may be a little whiny for our taste. But she's genuine. And it hurts a little bit to know that, in reality, her life didn't end up being everything that she wanted. Still, it gives us all the more reason to keep watching in hopes that we see her happy once again.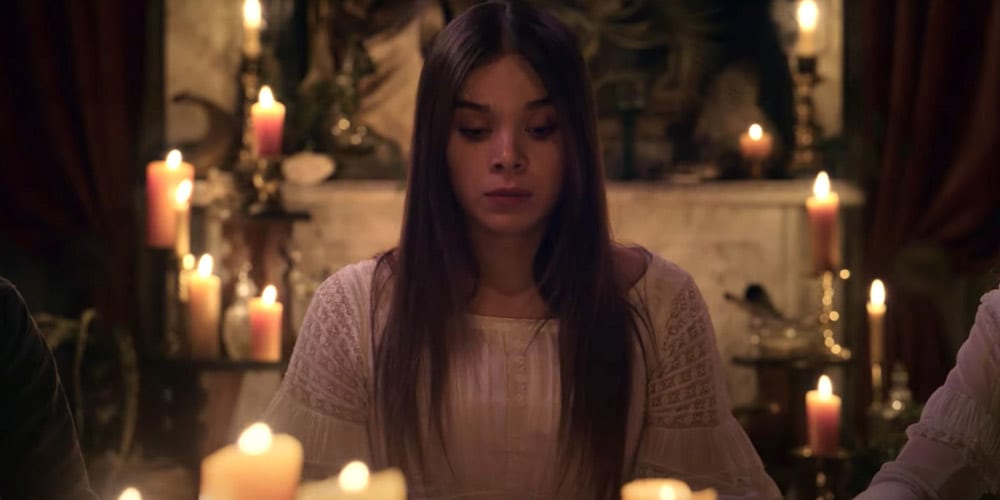 Image via Apple TV+.
Apple TV+ Gives Us Something Worth Another Watch
Dickinson isn't groundbreaking, nor is it edge-of-your-seat exciting. Instead, it's fun, charming, colorful, and hopeful. And that's more than enough for us. If you want to watch people act like contemporary men and women while pretending to live in the days long past, then Dickinson is for you.
You can catch the first three episodes of Dickinson season 2 on Apple TV+ now. Episodes will release weekly until February 26th, 2021. This season promises an analysis of fame, fortune, and passion. Let us know your expectations for the season in the comments!
Featured image via Apple TV+.
Meghan Hale is the kind of movie lover that has a "must watch" that is a mile long... and growing. When she isn't talking about the latest film and television news she is writing one of her many in-process novels, screaming film trivia at anybody who will listen, and working as a mental health care professional. Follow her on Twitter @meghanrhale for some fun theories and live reactions to all things entertainment.
Leave a comment