Black Mirror Season 6 Trailer: New Official Footage Shows Clues And Suspense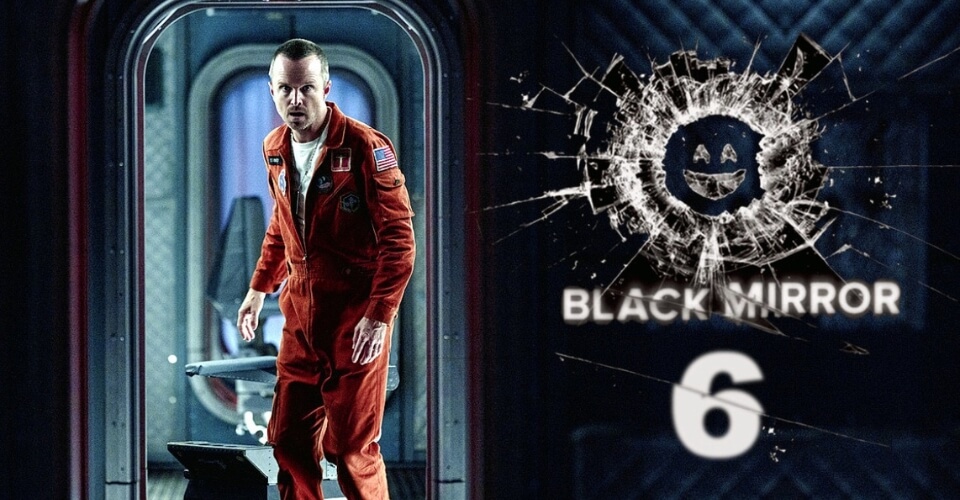 The British origin series that stirred the sci-fi genre is returning with a new season. After 4 years of waiting, Netflix has just revealed a trailer for Black Mirror season 6. This new installment will consist of 5 chapters instead of 3 as in previous installments. They will also be self-conclusive episodes and will feature renowned stars. 
We must also add what was commented by its director Charlie Brooker, that it will be a totally different saga than the previous ones, with crazier twists and with many unexpected events.
Netflix Launches the Official Trailer for Black Mirror: Season 6
The trailer for Black Mirror season 6 has just been released, showing several interesting details. This new installment will feature 5 episodes. As in previous seasons, each chapter will be self-conclusive. Also, its creator Charlie Brooker confirmed that this time we will see different scenarios and very crazy twists.
We can see that the first episode is Joan is Awful, in which an ordinary citizen discovers that on the Netflix platform, there is a series about her life. This drives her out of her mind, provoking bipolar reactions. This part will involve Mexican actress Salma Hayek.
In the second episode Loch Henry, we see how a couple goes to a town with apparent tranquility. However, not everything is what it seems. They go from a relaxed moment making a documentary to uproar with the appearance of several murdered people.
The third episode of Black Mirror season 6 has a preview trailer. Its title is Beyond the Sea, and it shows a pair of astronauts in an alternate dimension in the year 1969 who are searching for a new planet. However, everything goes wrong, causing each one to crack.
The episode Mazey Day shows an artist constantly cornered by the press, but one incident will turn her life upside down. She will be involved in a car accident with a person being run over, bringing her even more into the centre of the paparazzi hurricane.
The Black Mirror season 6 trailer shows scenes from the final chapter. Here we see a waitress who has contact with an Angel. This causes the young woman to eliminate people who will be the cause of a great tragedy in the future. However, it will drive her crazy, thinking that she is losing her mind. This last episode is called Demon 79.
Other Details of The New Charlie Brooker's Tale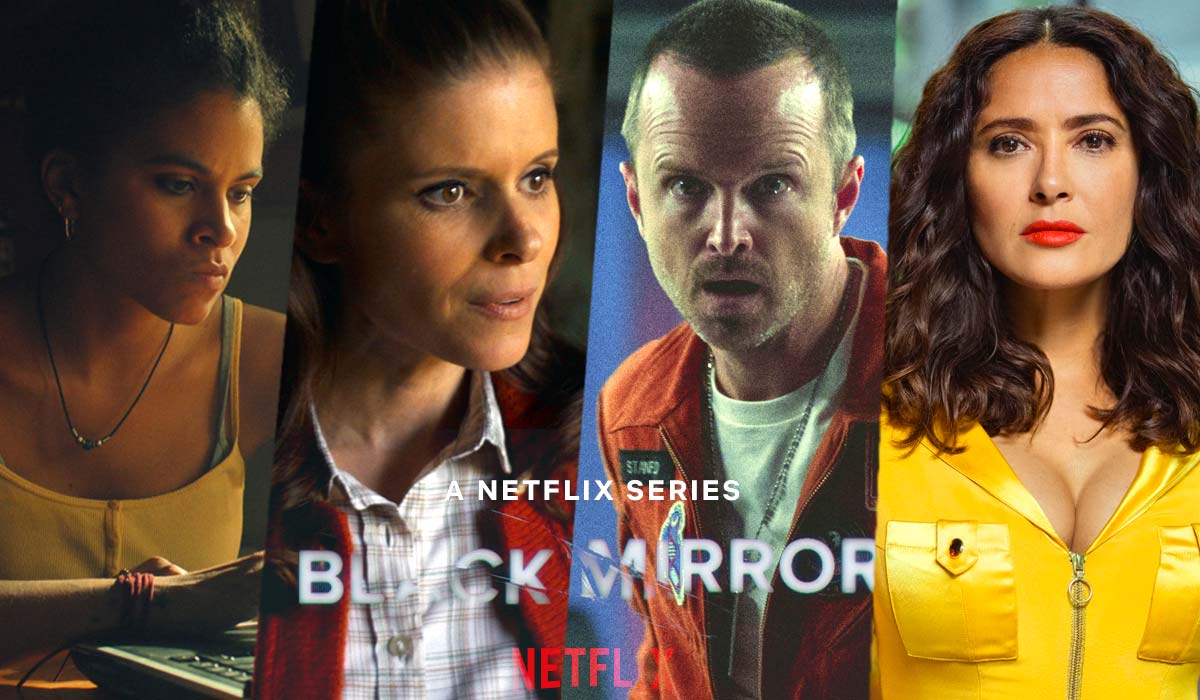 Image: Netflix
The trailer of Black Mirror season 6 clarified some details of the series, such as the premiere date of this new season, which is June 15 of this year, 2023. It will be led by director Charlie Brooker, who was the guide of previous installments and commented in a previous publication that this production will be exciting and have unexpected elements. Part of the saga's statements were the following:
"Partly as a challenge and partly to keep things fresh for both myself and the viewer, I started this season deliberately changing some of my own basic assumptions about what to expect. Consequently, this time around, along with some of the more familiar Black Mirror tropes, we also have some new elements, including some that I previously swore blind that the show would never do, to stretch the parameters of what "a Black Mirror episode" is.
As for the cast, several names stand out, including Annie Murphy, Aaron Paul, Salma Hayek, Josh Hartnett, Kate Mara, Michael Cera, Auden Thornton and Ben Barnes.
Featured Image Via Netflix 
I am a circus aerialist influenced by Dick Grayson and Spider-Man. Fortunate to write about the characters that inspired me. I also have a Bachelor's degree in Political Science and a Master's degree in International Trade.
Leave a comment