WandaVision Spinoff Sets Up The Debut Of Aubrey Plaza In MCU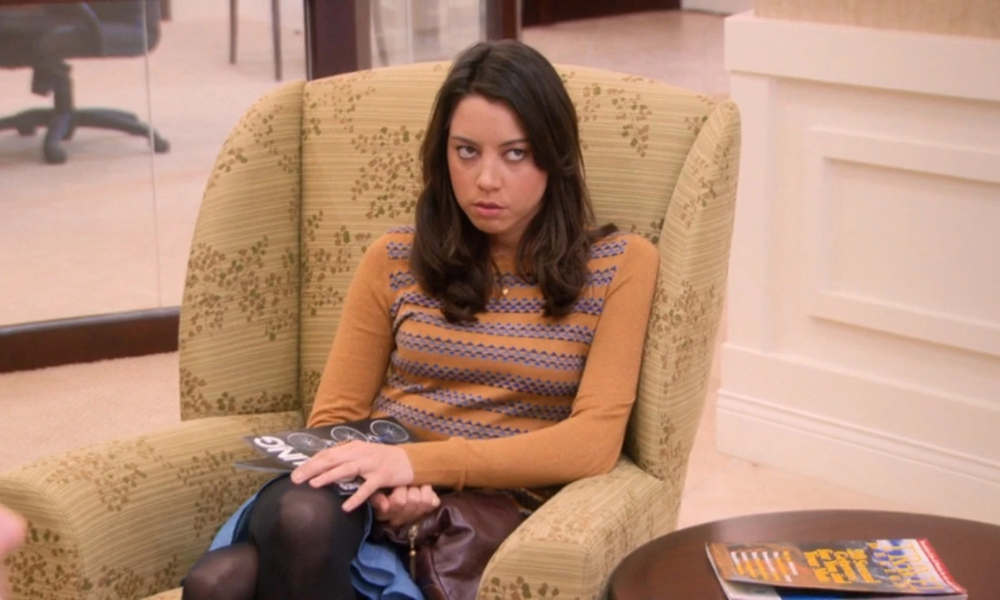 Marvel casts Parks and Recreation star in Agatha: Coven of Chaos, marking the debut of Aubrey Plaza in MCU.
The Marvel Cinematic Universe is truly expanding. The spinoff series about Agatha Harkness might pave the way for introducing other Marvel characters in upcoming shows and movies. Her ending might have left everyone hanging, but it was later revealed that she would get her own Disney+ series titled Agatha: Coven of Chaos.
From being the nosy neighbor, Agnes, audience received well Kathryn Hahn's performance. She eventually earned her Emmy nomination for Outstanding Supporting Actress in a Limited or Anthology Series or Movie. A spinoff entitled Agatha: Coven of Chaos is in the works, with Hahn reprising her role as Agatha Harkness.
Agatha: Coven of Chaos
 welcomes Aubrey Plaza in MCU
Coven of Chaos is pegged to be a dark comedy show, which will showcase Hahn's comedic skills and versatility as an actor. Hahn will also reunite with her former Parks and Recreation co-star Aubrey Plaza. Variety has confirmed the debut of Aubrey Plaza in MCU. But her character is still under wraps.
Plaza is not new to Marvel. She has previously played the dual role of Lenore "Lenny" Busker and Amahl Farouk/Shadow King on FX's 2017 X-Men spinoff series Legion. She is the latest Parks and Recreation alum to join the MCU following Chris Pratt in Guardians of the Galaxy as Peter Quill, aka Star-Lord.
Aside from Hahn and Plaza, other cast members also include Emma Caulfield, who'll be reprising her role as Dottie, and Heartstopper actor Joe Locke who'll also portray a mystery role. Agatha: Coven of Chaos will again be under the helm of Jac Schaeffer, the creator, writer, and executive producer of WandVision. Schaeffer's work made it possible for the show to earn 23 Emmy nominations. 
Aside from their unexpected Emmy nominations, they also won the best original music and lyric category on the hit single "Agatha All Along." The catchy jingle acted as a storyline tool to reveal Agnes' true character, Agatha Harkness. It has become a no-brainer for Marvel to bring the WandaVision spinoff. The introduction of Aubrey Plaza in MCU will be a springboard for Marvel to introduce more superhero characters. 
Image: Disney+
What do we know so far?
WandaVision kicked off the start of Marvel's Phase 4, which gave way to a new era of storytelling. It stars Elizabeth Olsen and Paul Bettany as they reprise their Marvel superhero roles. In the show, we've seen Wanda Maximoff seemingly happy and a "reborn" Vision. 
Vision's death in Infinity War left Wanda devastated and heartbroken. This made her create an alternate reality where she and Vision live a  domesticated married life in the suburbs. With several plot twists, it was revealed that the show's main villain was Agatha Harkness. Like Wanda, she is also a witch and one of Marvel's oldest and most powerful. 
After discovering that Wanda possesses chaos magic, Agatha wants to steal it for her own. The two ensue in battle, with Wanda fully transforming into Scarlet Witch. As her powers reach an apex, she defeats Agatha. Instead of killing her, Scarlet Witch uses her powers to transform Agatha into her nosy neighbor persona, Agnes. The ending of WandaVision places Agatha imprisoned in Westview.
In the comics, Agatha, aside from being a powerful witch, also served as a mentor and ally to those who possessed great power. She first appeared in the Fantastic Four comics serving as governess to Franklin Richards, son of Mr. Fantastic and Invisible Woman.
Speculations of Plaza's character in Agatha: Coven of Chaos might go back to Agatha's past before she encountered Wanda in WandaVision.  
Agatha: Coven of Chaos is slated to premiere on Disney+ in either late 2023 or early 2024 as part of Phase Five of the MCU.
Paul is many things. He's a fan of anime, superheroes, and everything in between. He dedicates his downtime to annoying the heck out of his cats and dog.
Leave a comment