Apple TV's Godzilla And The Titans Signs WandaVision's Director
The new Apple TV series based on the Monsteverse, Godzilla and The Titans will have Matt Shakman as its director.
The Japanese monster that has appeared in countless movies will now be in a live-action series in conjunction with other titans. We will likely see a fight of giants in the style of Godzilla vs. Kong.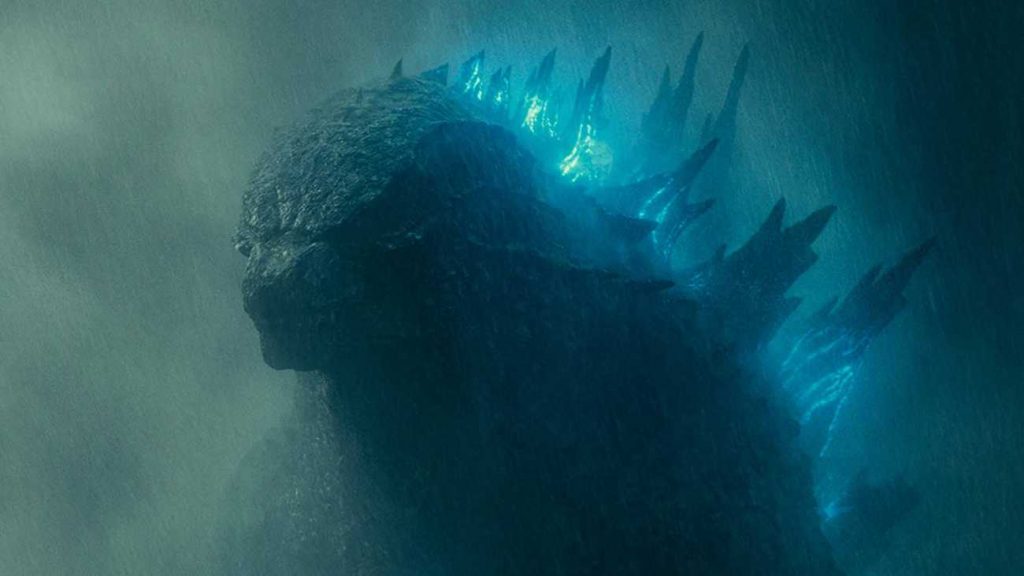 Image via Warner Bros Pictures.
Apple spoke with Legendary, who owns the rights to this character, and reached an agreement to produce a series of the Monsteverse. The show aims to recover the original plot, which got somewhat lost throughout the multiple versions of this story.
The multiple versions of the Asian monster have created many contradictions. None of the movies correlate to the other, causing a lack of an established plot. Therefore, Apple seeks for this show to develop an ongoing story where Godzilla fights the other titans of the Monsteverse. 
Godzilla and the Titans Hires Matt Shakman
Apple chose Matt Shakman to direct this show. The director cooked up big hits like WandaVision, The Boys, and Game of Thrones. This famous, award-winning director will direct and produce this Apple TV series. Fans trust that Shakman can do a great job based on his trajectory.
Image via Marvel Studios
Matt Shakman has directed several productions, such as WandaVision. That earned him several award nominations, like the Primetime Emmy for Outstanding Directing for a Limited or Anthology Series or Movie. He also got a nomination for the Directors Guild of America Award for Outstanding Directorial Achievement in Movies for Television and Limited Series. 
Shakman will have double participation in this series. He will act as producer and director of 2 episodes. Both Apple and Legendary confirmed this information, although we can't rule out the possibility of him later participating in other series episodes.
The Monsterverse Comes to Apple TV
Apple TV's Godzilla and The Titans will follow Godzilla in the Monsterverse. We will see the interaction between Godzilla and other titans such as King Kong. These monsters, also called Kaiju, live in a constant struggle to determine who rules the Monsterverse.
We will likely see more titans, not only King Kong. We could see Methuselah, Behemoth, or even Leviathan. In total, there are 17 known titans, including Godzilla. However, we won't see them all, although the most important ones will appear. 
We will see Godzilla as the Alpha Titan after they all return to their natural habitats. Godzilla will lead them and fight them as much as needed to maintain his reign.
The plot develops right after Godzilla defeated King Kong in San Francisco. After these events, Godzilla will meet 2 of the 17 leading titans, provoking a confrontation between them. 
Image via Legendary Pictures
The series is just starting production. The script is still being written, so we will have to wait and see which titans will be featured in it.   
Godzilla will make it to our TVs once more, not in a movie but in an Apple TV series. Godzilla and The Titans starts after the confrontation between the king of monsters and King Kong. The show will also incorporate the appearance of at least two more titans.
It may be a coincidence, but the number of titans that will appear is the same number of episodes Matt Shakman will direct. The WandaVision and Game of Thrones director will be in charge of at least two episodes and will also produce. Is it possible he's running the episodes with the primary Titans in them?
Apple TV might be looking to compete with Netflix on older monster series. The streaming giant is producing a series about King Kong on Skull Island. The same is also in production, which will undoubtedly generate a comparison chart for which monster had a better series.   
Do you think this show will finally create a cohesive timeline in Godzilla and the Monsterverse's stories?
Featured Image via Legendary Pictures
Leave a comment