Heartstopper Season 2 & 3 Renewed By Netflix—More Queer Content For All
A delightful news for Heartstopper fans because Heartstopper Season 2 & 3 is finally official! Netflix has heard us and given us not just one but two more seasons! With that, we'll be getting more heartwarming content and cheesy "hi" from Charlie (Joe Locke) and Nick (Kit Connor).
Alice Oseman, the show's creator and writer, confirmed the news. They shared a picture of a sketch featuring the cuddly Charlie and Nick with "2 more seasons!" written below them.
Netflix
Since its release on April 22, Heartstopper has captivated so many people. From the likes of Kerry Washington to Michelle Visage, the show was a real phenomenon. It even debuted on Rotten Tomatoes with a 100% score. Needless to say, Heartstopper Season 2 & 3 was just about right! 
Unlike many other queer shows, Heartstopper's edge lies in its wholesomeness and warmth. Kit Connor who plays Nick Nelson in the show mentioned that the show wanted to portray a story that is not usually seen on queer shows.
"To have a show where you see queer people being happy and being together and united as a group, I think there's something really beautiful about that. I think that shows like "Euphoria" that are very queer are still very much sort of adult in many ways because they are very dark and gritty. I think it's really important to have a show that is just portraying queer love and queer beauty."
Alice Oseman mentioned that "there's a lot of TV now that has queer content, but it's definitely for adults." And even though there are already plenty of shows involving queer characters, "a lot of queer stories are very still serious or focused on trauma." Heartstopper broke this norm when it introduced young queer characters on the journey of discovering themselves more.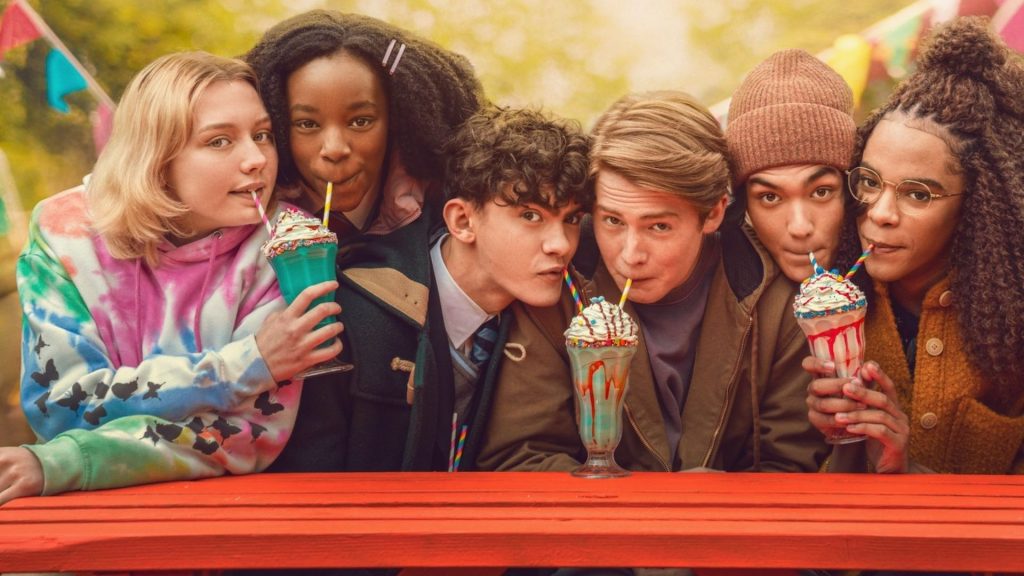 Netflix
What to expect in Heartstopper Season 2 & 3? 
In Season 1, we get to see Nick and Charlie's relationship blossom. Their relationship is straight-up the most wholesome relationship dynamics I've ever seen, and I'm living for it. Aside from them, their whole gang was also highlighted in the first season. We get to see Charlie's friends Elle (Yasmin Finney) and Tao (William Gao) and the lesbian couple Tara (Corinna Brown) and Darcy (Kizzy Edgell). The happenings in the first season covered the first two volumes of the graphic novel. So, after a solid first season, what should we expect for Heartstopper Season 2 & 3?
Currently, the Heartstopper webcomic has already four volumes out. Its fifth and final volume is expected to come out by the latter part of 2022. There isn't an official premise for Heartstopper Season 2, but it will most likely take after the succeeding two volumes of the webcomic. If you've read the webcomic, then you know what to expect. Oui? Oui.
But for sure, we'll get to know more about our characters. The first season has hinted at the budding relationship between Elle and Tao, which will undoubtedly be in the second season.
Although a light series in its essence, Heartstopper doesn't shy away from tackling serious issues. We saw how carefully the show talked about themes like bullying, coming out, and discrimination. As the story progress, the tandem of Nick and Charlie will face more struggles, and we'd love to see how the show will take them.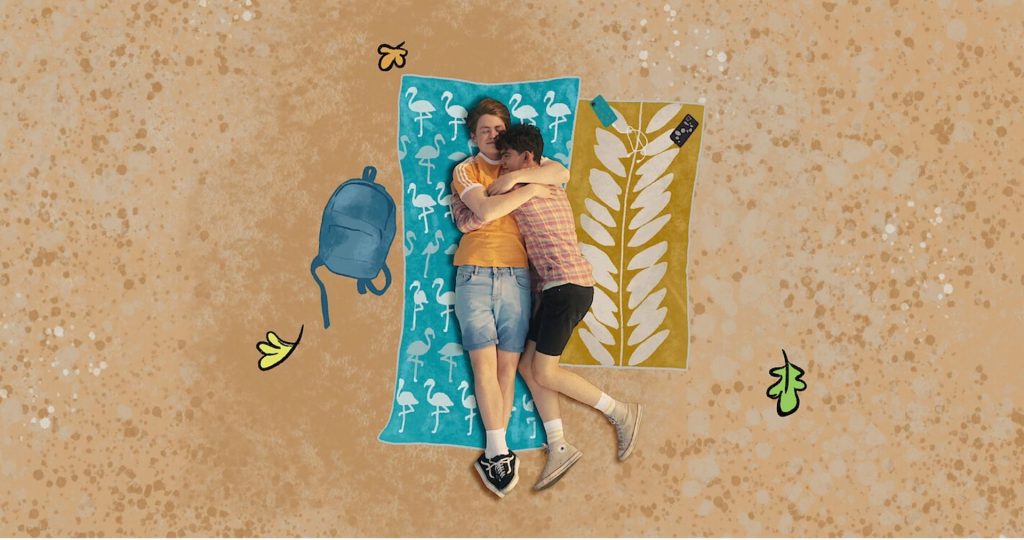 Netflix
Celebrating Queer Stories
With the renewal of Heartstopper Season 2 & 3, we get to see more representation in the media. But more importantly, young queer kids will have characters they can identify with. Even after seven years since creating the stories of Nick and Charlie, Oseman's dream is still there. They said,
"I hope that it just makes people smile and brightens their day — but I also hope that it inspires, particularly, young queer people to believe that they can find happiness and find romance and find friendship." 
Who knows what Heartstopper Season 2 & 3 would bring, right? Maybe they'd get Jennifer Coolidge on board and make Joe Locke's dream come true. One thing is for sure; this show is a win for the LGBTQIA+ community.
If you haven't watched this lovable series, we listed out some of the reasons you should give it a go. You won't regret it!
Paul is many things. He's a fan of anime, superheroes, and everything in between. He dedicates his downtime to annoying the heck out of his cats and dog.
Leave a comment