Henry Cavill's Superman Comeback Sparks Return of Amy Adams As Lois Lane
With the return of Henry Cavill as DC's Superman, fans are curious if there'll be a return of Amy Adams as Lois Lane.
DC is building its extended cinematic universe. With the recent showing of Black Adam, fans got excited for the post-credit appearance of our beloved Man of Steel. Henry Cavill is back with Superman's iconic blue and red suit. He also made the official announcement of his return to DCEU via Instagram. With his comeback, fans are excited about what's in store for Superman and the entire DCEU.
It has been years since Cavill played Superman and appeared in Zack Synder's Justice League. Given the recent developments, there are more planned DCEU movies, especially with James Gunn helming DC movies. Cavill's cameo appearance was kept secret, and he did this while filming Netflix's The Witcher. Aside from his role as Geralt of Rivia, he also reprised his role as Sherlock Holmes in Enola Holmes 2.
With his Black Adam cameo, there might be a possibility that there will be a face-off between the two. It might be considered a movie plot and may also include Shazam in the future. Given Cavill's return as Superman, fans are also looking forward to the return of Amy Adams as Lois Lane.
Is There A Possible Comeback Of Amy Adams As Lois Lane?
Aside from DC fans who are excited about his comeback, people are also speculating about the return of Amy Adams as Lois Lane. Since 2013's Man of Steel, Amy Adams has played the iconic female lead, Lois Lane. Given her stature as an actress, she also reprised her role as Lois Lane in other DCEU films.
In an interview with Looper, Amy Adams shared her experience in playing the role of Lois Lane. From auditioning to filming the movie scenes. Adams was the first actress to have played the character twice. With her acting powers, Amy Adams as Lois Lane gave justice to the character. Other actresses who were considered for the role were Rachel McAdams and Mila Kunis.
In the Justice League movie, after Superman was revived, he lost his memories. He attacks the Justice League, and Batman uses Lois Lane as his contingency plan. After seeing his loved one, he started to calm down, and the two returned to Smallville. With this ending, we might see more of Lois Lane in future Superman movies.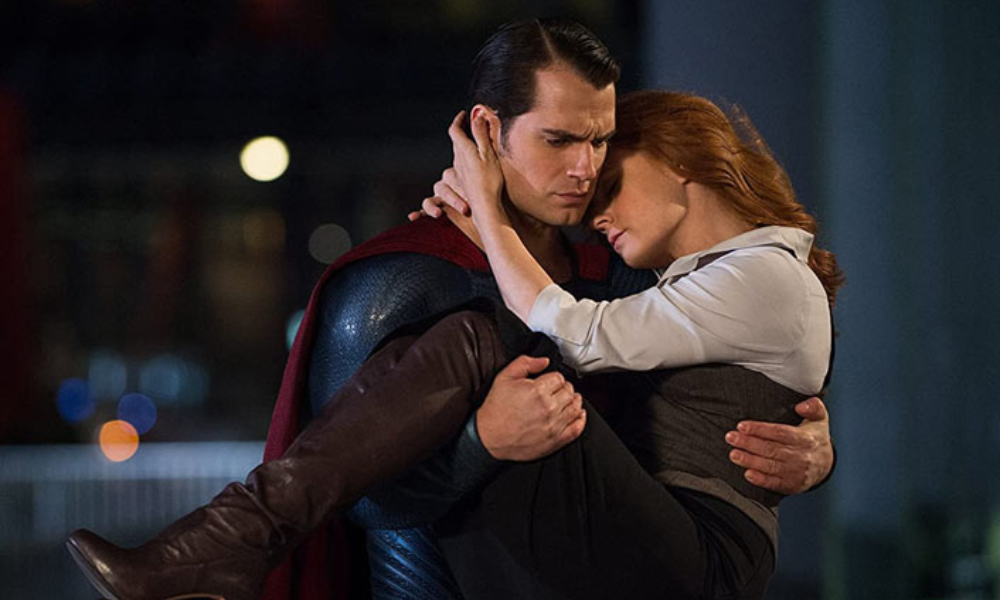 Image: Warner Bros. Studios
What's Next For Amy Adams
At the premiere of Disney's Disenchanted, where Adams will reprise her role as Giselle, she mentioned her excitement for Cavill. In an interview with Variety, she said that she knew about Cavill's return through her husband. After hearing the news, she couldn't contain her excitement for her leading man.
Asked if she will be reprising her role as Lois Lane, Adams explained that Warner Bros. hasn't talked to her yet. She mentioned supporting the studio's plans for her and the character.
"They haven't spoken to me about it. If it's me, great. If it's somebody else, the role of Lois has been filled by so many wonderful actresses in the past, so I'll support whatever direction they go."
Even though fans may miss Amy Adams as Lois Lane, they can still see her on the big screen. Adams is back with her role as Giselle for Disenchanted with Patrick Dempsey, James Marsden, and Idina Menzel. It shows the return of Giselle years after she got married and moved to Monroeville. The movie gives us a glimpse of her ever after and how she navigates with her newfound happy ending. There is also a new villain in town in the form of an evil queen, portrayed by Maya Rudolph. With her comedic timing, we might see more of her seriousness as an actress in the movie.
Disenchanted will start streaming on Disney+ this November 24, 2022.
Paul is many things. He's a fan of anime, superheroes, and everything in between. He dedicates his downtime to annoying the heck out of his cats and dog.
Leave a comment