'Disenchanted' Official Trailer: The 'Enchanted' Sequel Shows Giselle Transforms Into An Evil Stepmother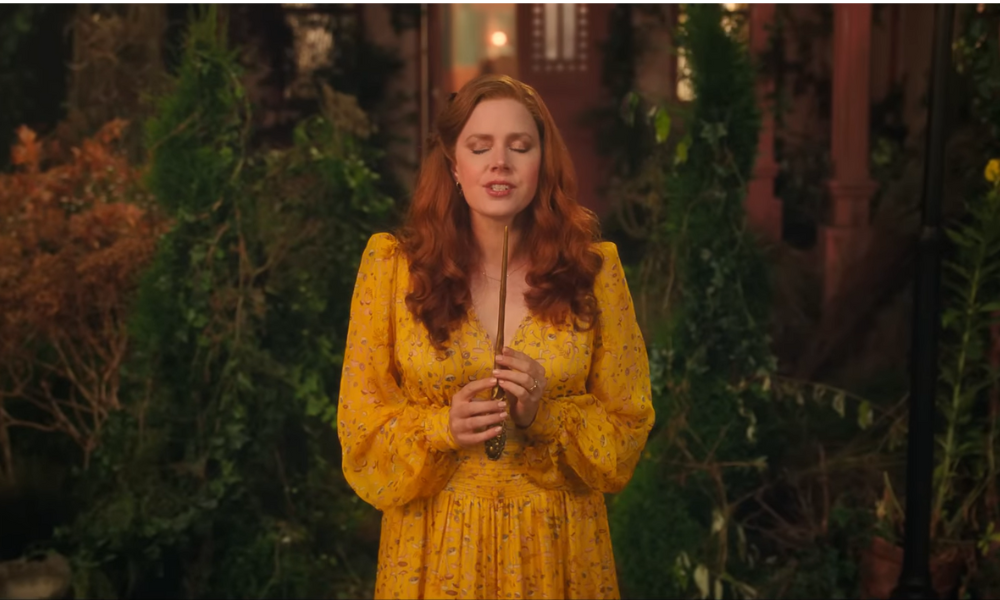 The first Disenchanted official trailer reveals a dark twist in Amy Adam's Giselle as her family makes their way to the suburbs.
After 15 years since the release of Enchanted, the six-time Academy Award-nominated star Amy Adams will reprise her role as Giselle in Disenchanted. Together with Adams, Patrick Dempsey, James Marsden, and Idina Menzel will also return for the sequel. But aside from them, the sequel will also feature new additions to the cast. Jayma Mays, Oscar Nuñez, Yvette Nicole Brown, Gabrielle Baldacchino, and Maya Rudolph are part of the movie's cast.
Adam Shankman (Rock of Ages) will direct the sequel. Meanwhile, Alan Menken and Stephen Schwartz will also return as the movie's songwriters as heard in the Disenchanged official trailer. Menken is the composer for the movie's score. Adams joins Barry Sonnefeld and Barry Josephson as the movie's producers.
Walt Disney Studios
Last year, Dempsey talked with Variety about their comeback years after the first film. "To work with everybody again after 14 years is just really exciting," he said. He continues by saying that the movies like Disenchanted give us a sense of respite. "We need some escapism right now. We need those romantic comedies and those musicals to get people out of the doldrums that we're in."
Then, he revealed that he'd be singing for the first time in a film, as we watch the Disenchanted official trailer.
"I've never ever sung publicly — for a reason. So bear with me," he said. "I hope the fans embrace it. But they've set me up for success and the lyrics are really fun. The numbers have really great choreography. And the premise is going to be interesting."
Talks about the creation of the sequel started as early as the first movie's release, and it took more than a decade before it finally materialized. It was in the later 2010s when Adams agreed to reprise her iconic role in the sequel, and Shankman later signed to direct the film. The production for the film started in May 2021 and ended in July 2021, with some reshoots done last March of this year. And finally, after years of waiting, fans could watch what was about to happen in the lives of Giselle and Robert in the Disenchanted official trailer.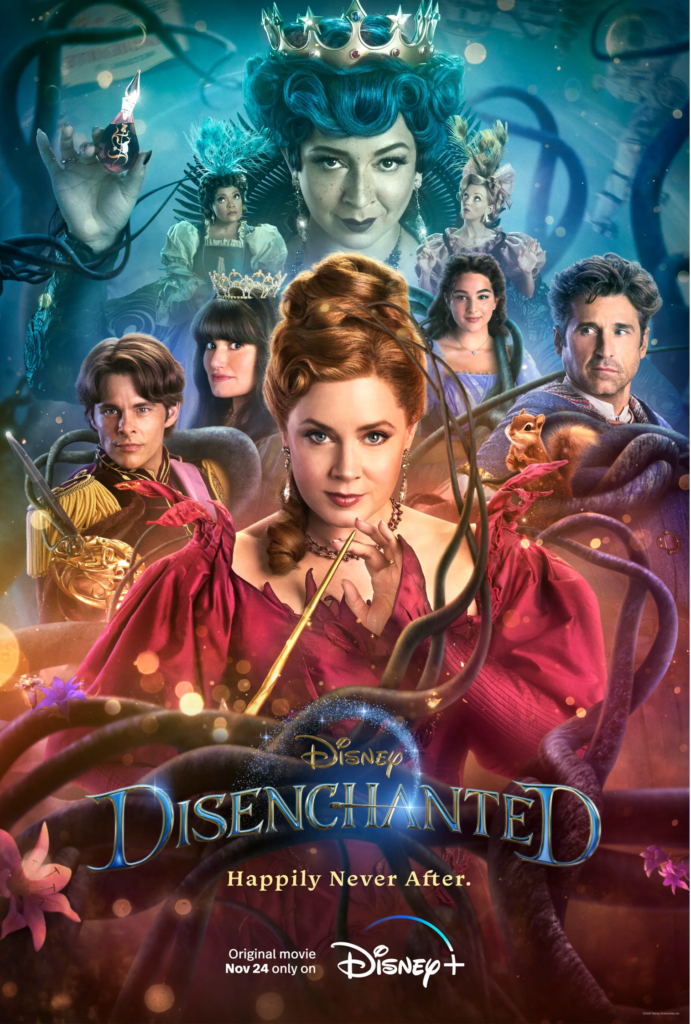 Disney
Disenchanted
official trailer: Giselle goes wicked!
Disney dropped the Disenchanted official trailer at the most recent D23 Expo, together with its official poster. As seen in the trailer, Giselle (Amy Adams), together with her husband, Robert Philip (Patrick Dempsey), stepdaughter Morgan Philip (Gabriella Baldacchino), and their new baby, moves from New York City to a small suburb. This is where they'll meet the dotting Malvina Monroe (Maya Rudolph), who appears to be the film's main antagonist. The lovely family also got a visit from their friends from Andalasia, Prince Edward (James Marsden) and Nancy Tremaine (Idina Menzel). 
You can check the Disenchanted official trailer below: 

Perhaps one of this sequel's most awaited plot lines is Giselle's transformation into an evil stepmother. This is so far from the Giselle we all knew before, who was clumsy and pure. Her transformation into becoming a wicked stepmother was brought upon her discovery of a magic wand. The wand grants anyone who has it any wish, and Giselle uses its powers to turn their quiet suburban neighborhood into a version of Andalasia. Soon enough, the wand's power takes over Giselle and completely transforms her bubbly and positive attitude.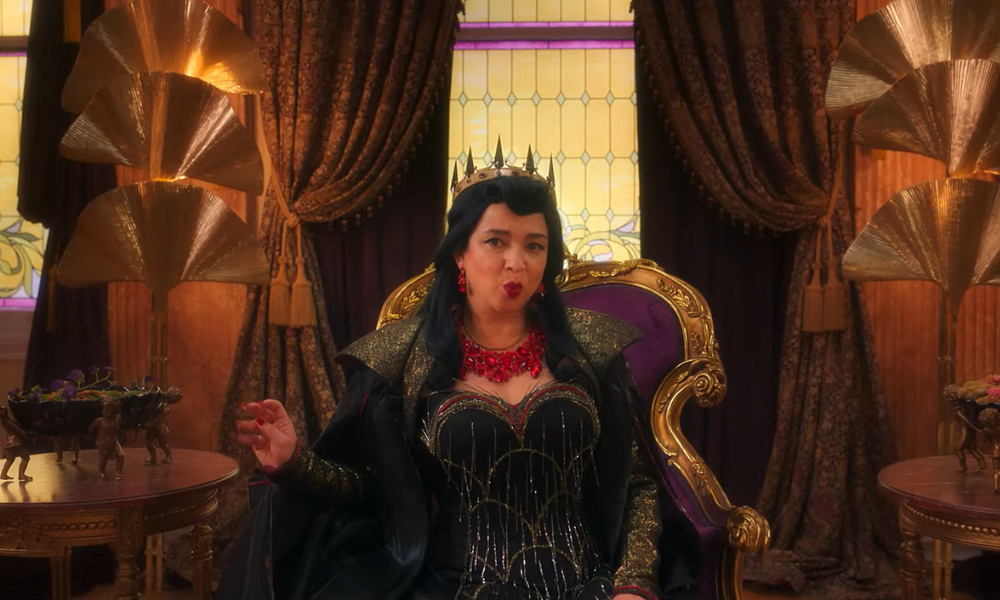 Walt Disney Studios
The Disenchanted official trailer didn't reveal much about who was behind Giselle's evil transformation. But Maya Rudolph's Malvina might be the mastermind behind all of it. Early this year, we got the first look at Maya's character in the film. We got to see more of her character in the trailer, and she gives off this "evil witch" vibe. She wears this predominantly black-colored gown embellished with a crown. And based on the official poster, it seems like she has more in store for us aside from being the typical neighborhood leader.
Disenchanted will start streaming on Disney+ on November 24, 2022.
Paul is many things. He's a fan of anime, superheroes, and everything in between. He dedicates his downtime to annoying the heck out of his cats and dog.
Leave a comment