Dead Reckoning, Mission Impossible New Poster Shows Ethan Hunt on Another Level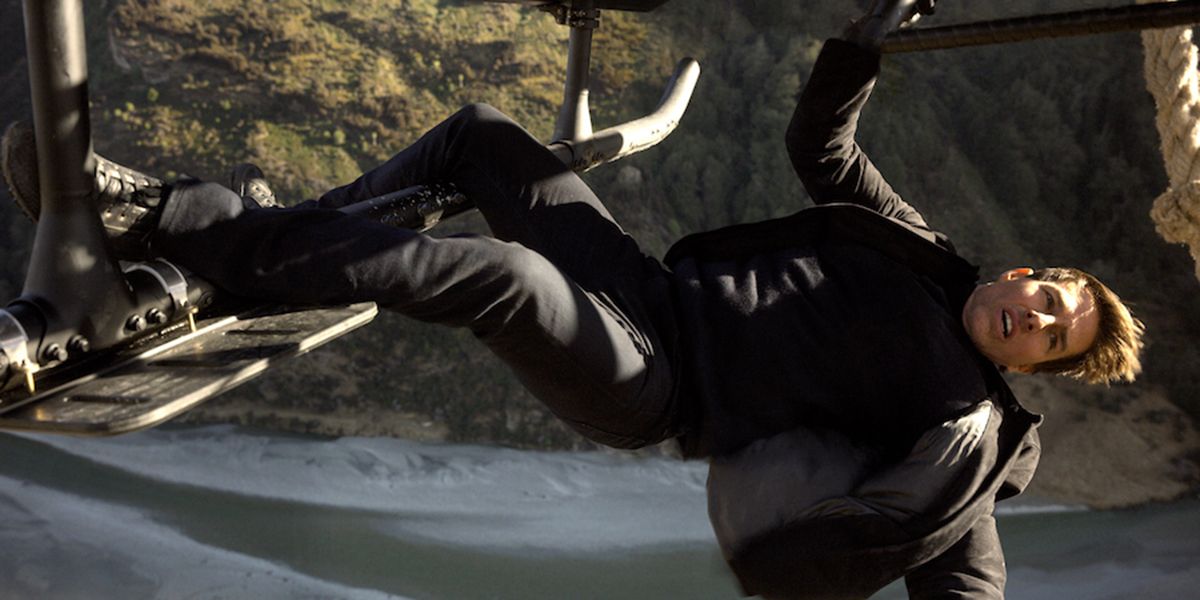 Dead Reckoning, the new film in the Mission Impossible franchise, is in the final stages of production. In this latest installment, we will see Tom Cruise as Ethan Hunt, doing what he does best. The star will perform extreme stunts, climbing buildings, and other seemingly impossible actions. The new poster that came out for the first part of the movie shows him doing something similar. Yet, at levels, we have never seen before.
This time we will see how the spy does more daring actions, with Tom Cruise giving his best in this role. The actor outdid himself on this occasion with mind-blowing stunts, from parachuting to an aircraft carrier to aerial filming. He fractured his foot on one occasion and still insisted on filming the scenes.
Dead Reckoning, Mission Impossible New Poster Shows Ethan Hunt on Another Level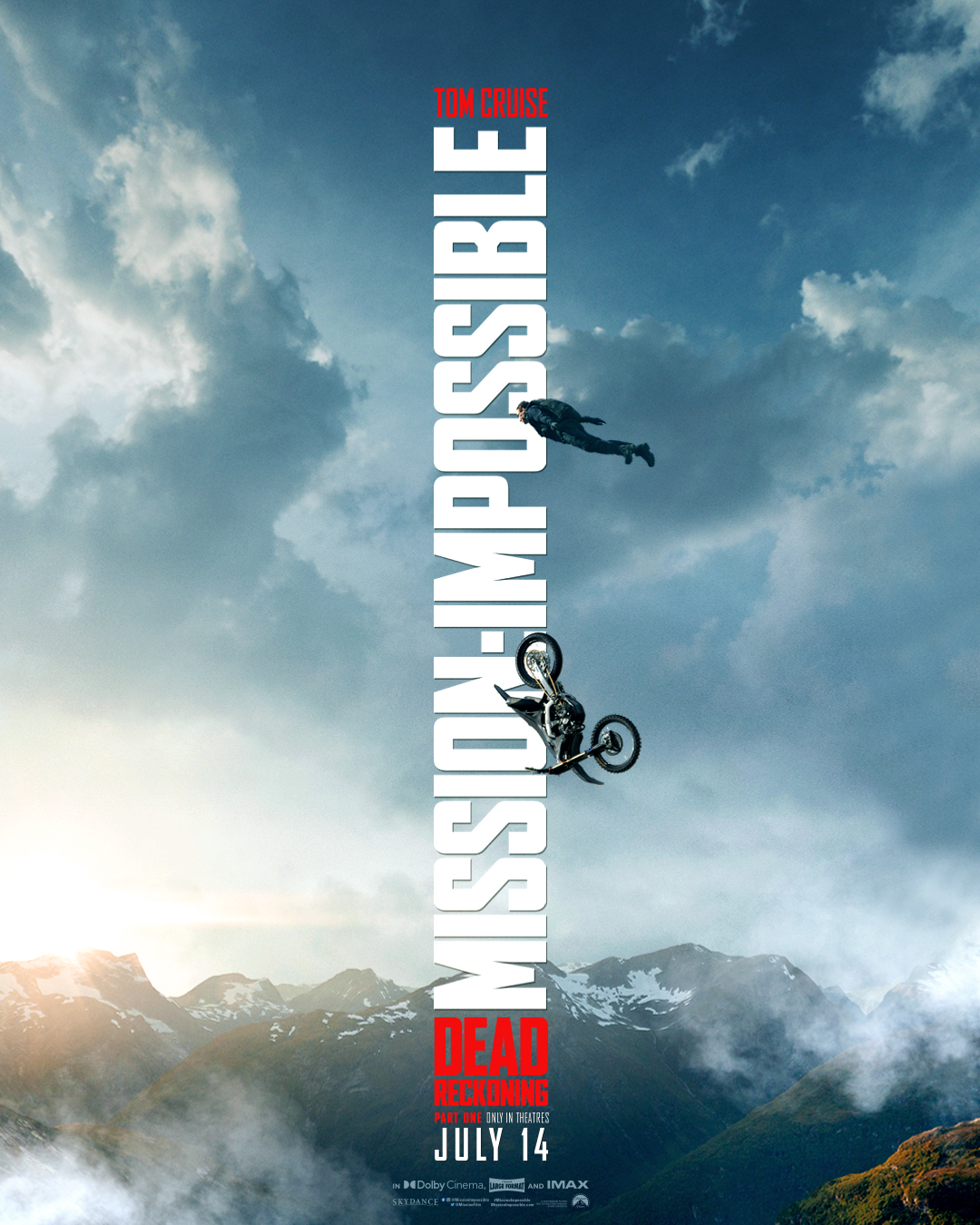 Image: Paramount Pictures
A new poster for the movie Dead Reckoning, Mission Impossible, part one, is online and shows some incredible actions that the extreme spy will do. In the image, you can see how Hunt he rides his motorcycle until he jumps off a cliff. He will then get rid of his bike, opening his parachute.
In the previous teaser of this movie, we could see how Cruise ran on top of a moving train. This won't be the only stunt the actor will perform to perform shocking stunts for the audience's entertainment. In fact, Paramount promised that this will be the best stunt seen in a movie so far.
As for what Ethan Hunt will do this time, we will see him jumping off a cliff on a motorcycle, a stunt that we already saw his filming. The studio commented that the actor is taking many risks in this production. Despite all the risks involved, they highlighted Cruise's effort in every movie scene.
Cruise also commented on Dead Reckoning, Mission Impossible, noting that it will be the riskiest thing to be seen in this franchise. The star commented on the stunt, in which he threw himself from the cliff, and after six seconds, he had to open the parachute. If he fails to do so this one would undoubtedly die. Interestingly, many of the stunts have been planned for years, according to the actor's own statements.
What We Know About Ethan Hunt's New Adventure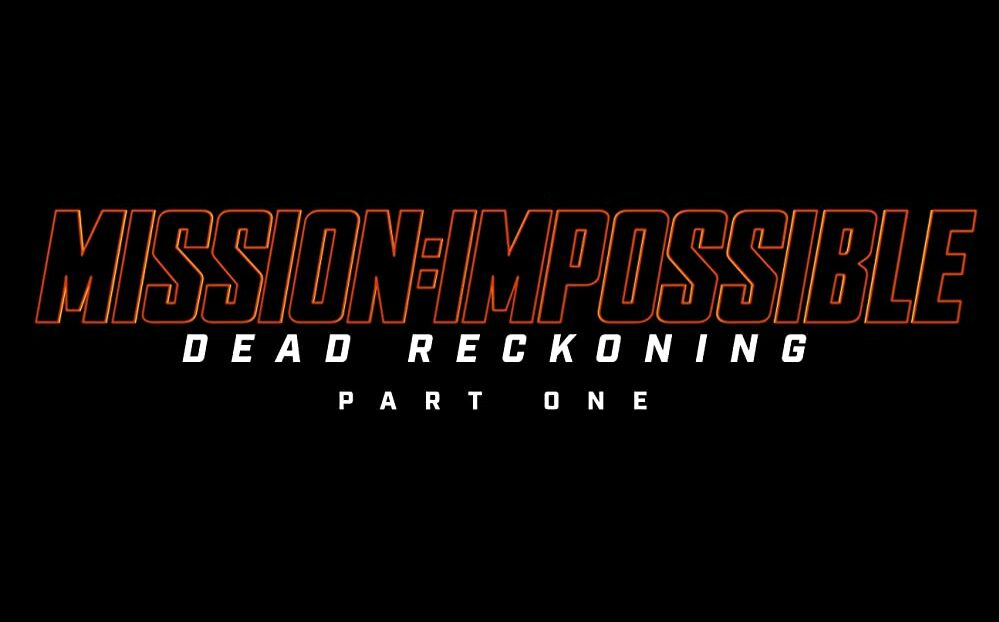 Image via Paramount
As for the plot of Dead Reckoning, Mission Impossible Part One. However, we do know that there will be a multitude of acrobatic scenes starring Tom Cruise himself. This will feature aerial scenes, considering that they were filmed on an airplane, on the premises of a U.S. aircraft carrier near the coast of Italy.
Another detail confirmed by Paramount is that Dead Reckoning will be the last Mission Impossible movie. However it will be divided into two parts. The first will be released on July 14, 2023, and the second will be released on June 28, 2024. We will see this one in theaters first, although it is not surprising that it will later be broadcast on Paramount+, as was the case with Top Gun: Maverick.
As for the cast, we have that the main protagonist is Tom Cruise, reprising his role as Ethan Hunt. Also added to this movie are the actors: Ving Rhames, Hayley Atwell, Rebecca Ferguson, Simon Pegg, Vanessa Kirby and Pom Klementieff. We know if they will include more actors in that production, although some surprise is not ruled out.
At the head of Dead Reckoning Mission Impossible, parts one and two, we have director Christopher McQuarrie. According to the opinions of Paramount and Cruise, this director improved the quality of the films in the franchise. This made the previous productions successful in theaters and on the streaming platform.
This movie has many expectations, not only because it is the beginning of the end of the franchise that started in 1996. It also considers Cruise and the studio's success in Top Gun: Maverick, which saved the film industry for many. Also, because of the good results of its prequels such as Mission Impossible: Fallout and Mission Impossible: Rogue Nation.
Featured Image Via Paramount 
I am a circus aerialist influenced by Dick Grayson and Spider-Man. Fortunate to write about the characters that inspired me. I also have a Bachelor's degree in Political Science and a Master's degree in International Trade.
Leave a comment