Who is Ray Liotta? From Goodfellas to Black Bird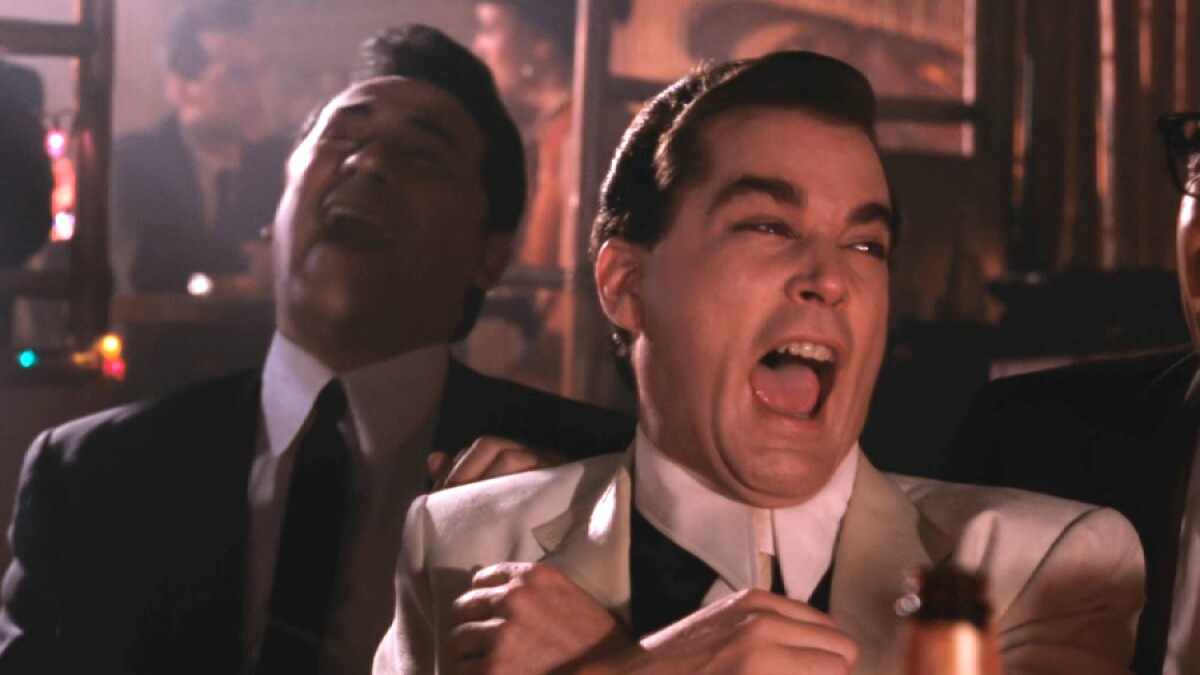 Film and television actor Raymond Allen Liotta -recognized artistically as Ray Liotta- had a life full of triumphs in the professional field. He received nominations to the Golden Globes and the Screen Actors Guild Awards.
He also won the Emmy for Best Guest Actor in a Drama Series. Ray Liotta became known for his role in Field of Dreams (1989) and his starring role as Henry Hill in Goodfellas (1990).
He was also the voice of Tommy Vercetti, the main character in the classic video game Grand Theft Auto: Vice City. Sadly, Ray Liotta passed away in 2022 in his sleep in the Dominican Republic.
Image via Universal Studios
Ray Liotta's Biography
Ray Liotta was born in Newark, New Jersey. Alfred Liotta, chairman of the local Democratic Party and owner of a store that sold auto parts, and Mary, a secretary, adopted him at six months old. He had an adoptive sister named Linda Liotta. From an early age, he learned of his adoption. So, he began to search for his birth mother. To do so, he hired a private detective and found her in the 2000s.
Ray's adoptive parents descended from Italian on the father's side and Irish and Scottish on the mother's. Upon finding his birth mother, Ray learned he had other half-siblings: one man and five women. Ray Liotta's upbringing was in Catholicism. Liotta attended Union High School in Union, New Jersey, graduating in 1973. By 1992 he was inducted into this high school's hall of fame.
During his college years, he attended the University of Miami. He chose acting as a career, being part of the Jerry Herman Ring Theatre group. Many successes from then on marked his professional life.
Ray Liotta married actress Michelle Grace in 1997. They shared professionally in filming the movie The Rat Pack in 1998. At the time, Grace played the role of Judy Campbell, and Ray played the role of Frank Sinatra. During their marriage, they conceived their only daughter, Karsen, born in 1998. By 2004, the couple decided to divorce. His last residence was in Los Angeles, next to actress Catherine Hickland.
Ray Liotta's Career
Early Years
Actor Ray Liotta became known in show business in 1978 when he played Joey Perrini. This role appeared in the TV series Another World, lasting from 1978 to 1981. After that successful series, Ray dedicated himself to different roles in the movies, almost all of them secondary. But in 1983, he debuted as a protagonist on the big screen with The Lonely Lady. At his side starred Pia Zadora. Generally speaking, this film received terrible reviews.
In 1987, the actor's great opportunity came when he participated in Jonathan Demme's film Something Wild. This project earned him a Golden Globe nomination for Best Supporting Actor for playing the villain Ray Sinclair.
The Leap to Stardom
After this film, the offers rained down, giving him engaging participation such as in:
1989, Field of Dreams, alongside Kevin Costner, Burt Lancaster, and James Earl Jones.
1990, he starred as gangster Henry Hill in Goodfellas, directed by Martin Scorsese. Liotta starred alongside actors like Robert de Niro and Joe Pesci. This film received 6 Oscar nominations, including Best Motion Picture.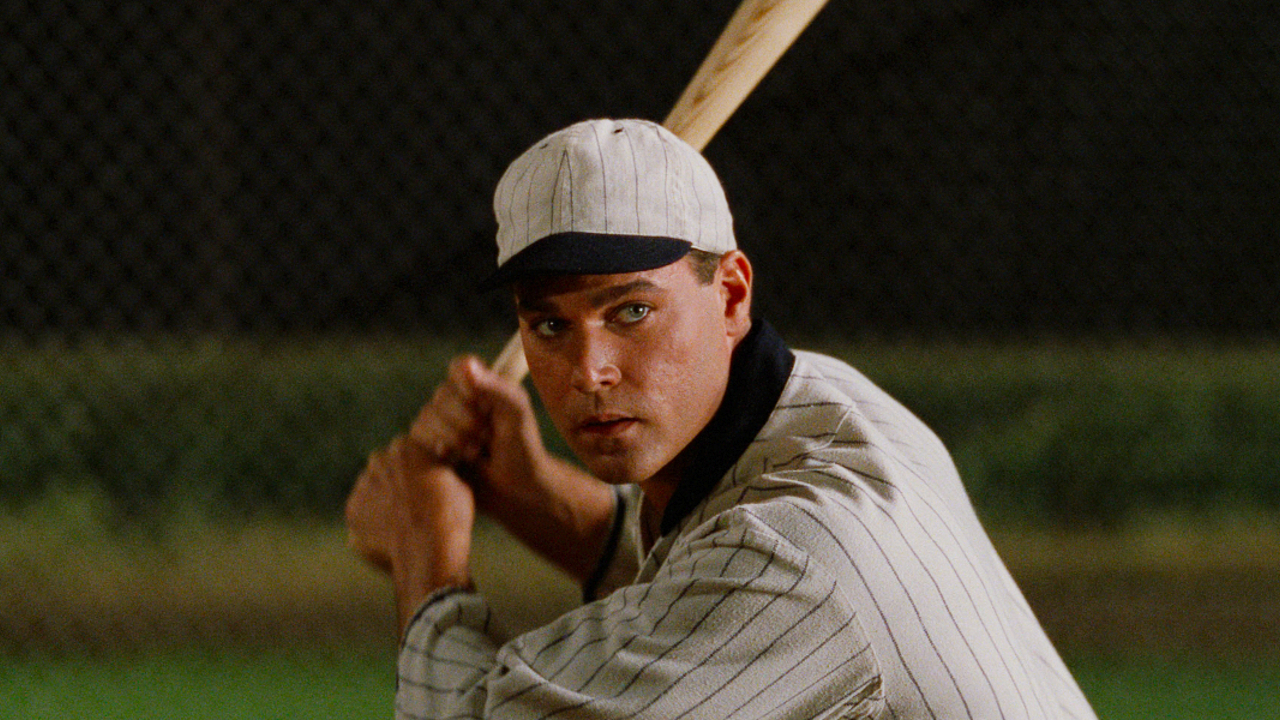 Image via Universal Pictures
Ray Liotta's career was marked by playing roles with dark, cynical, and cold traits. These had a double standard that was cloaked in a reliable facade. A clear example can be seen in 1992 when he played the role of a psychopathic cop in the famous film, Unlawful Entry. Ray Liotta played this role opposite Madeleine Stowe and Kurt Russell.
Ray's fame continued. In 1997 he appeared in titles such as Cop Land, in which Sylvester Stallone starred. By 2001 he was in Hannibal, by Ridley Scott, and starring Anthony Hopkins. The latter film grossed 351 million dollars worldwide.
In 2001 he participated in the comedy Heartbreakers with Jennifer Love Hewitt and Sigourney Weaver. The same year, he was in the thriller Blow alongside Penelope Cruz and Johnny Depp. This movie was not the only thriller he added to his filmography. There were also:
2003, Identity. Where he starred alongside Amanda Peet and John Cusack.
2006, Smokin' Aces. Alongside Ben Affleck and Ryan Reynolds.
In 2007, he returned to comedy, participating in Wild Hogs. Liotta starred in the film with John Travolta, Martin Lawrence, Tim Allen, and William H. Macy, which grossed 253 million dollars worldwide.
Blossoming in the 2000s
One of his most outstanding performances earned him the Emmy Award for Best Actor in 2005. Liotta played a limited role in the episode "Time of Death" in the television series E.R. His performance was so remarkable that it granted him the award.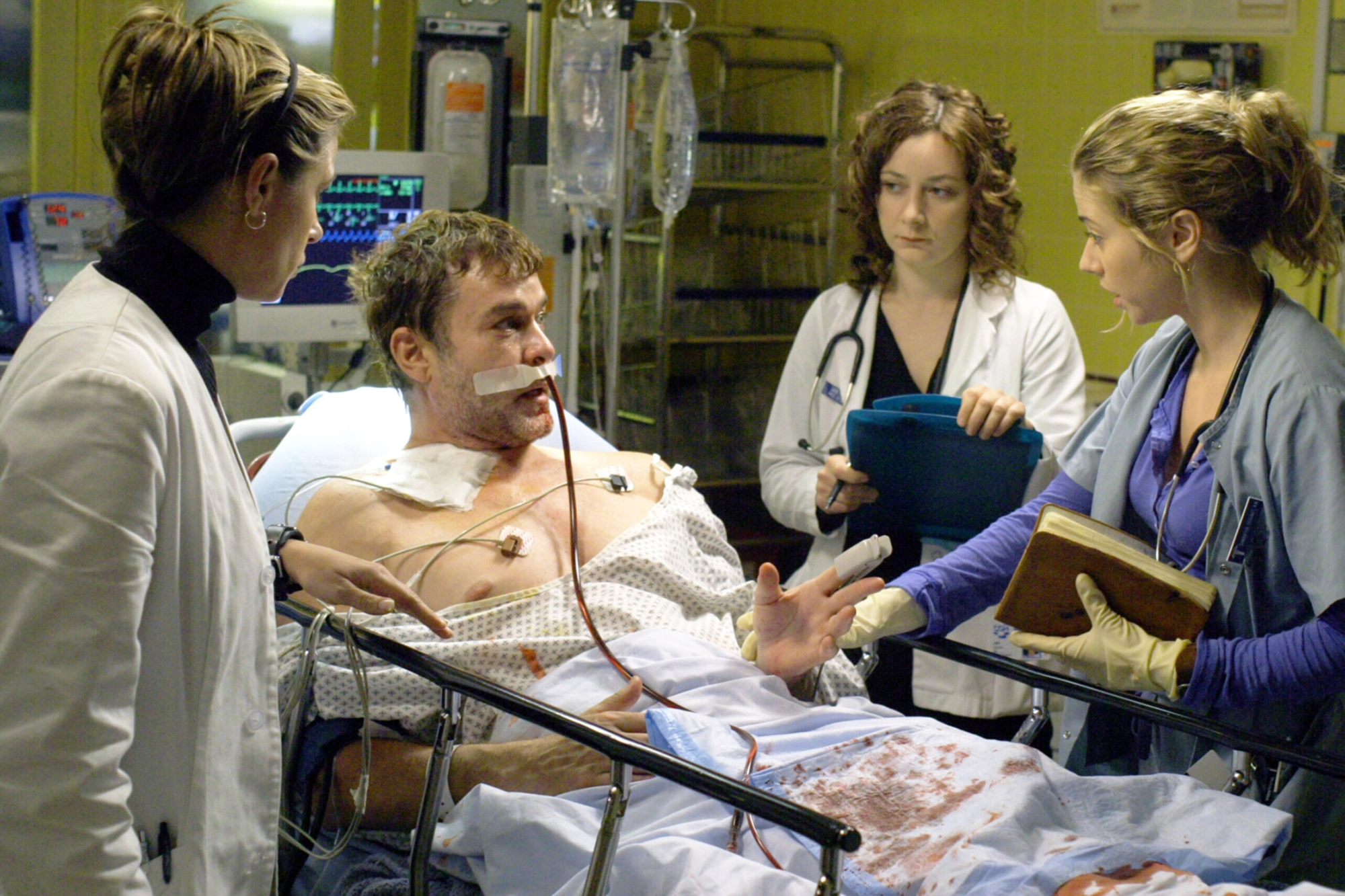 Image via Warner Bros.
Then came films that either were not released or did not receive the approval of most film critics. In 2008, Liotta started alongside Harrison Ford and Ashley Judd in the thriller Crossing Over. However, the film was never released because of its messages about immigrants. In 2010, he participated in the drama Charlie St. Cloud, based on Ben Sherwood's novel. It starred Kim Basinger and Zac Efron. The film received severe reviews.
Similarly, he lent his voice to countless multimedia productions, such as Tommy Vercetti in the video game Grand Theft Auto: Vice City in 2002.
Ray Liotta also played the role of narrator in the National Geographic documentary Inside the Mafia. He lent his voice to the animated Bee Movie (2007), where he played an irritable version of himself. He also participated in a 2008 episode of SpongeBob SquarePants, the animated television series.
In 2002, Liotta ventured to showing his facet as a producer, making the film Narc, which starred him alongside Jason Patric. He produced Take the Lead, starring Antonio Banderas in 2006. In 2009, he produced and starred in the TV series La Linea with Andy García. In 2014, he participated in Lovers on the Sun, David Guetta's official video. And in 2015, he appeared in the music video for Bloodstream by Ed Sheeran ft. Rudimental.
Ray Liotta's Best Film Work
After playing several supporting roles, the actor Ray Liotta rose to fame in films such as:
Goodfellas
The film came out in 1990 under Martin Scorsese's direction. He performed stellar alongside actors like Joe Pesci and Robert De Niro. The premiere happened at the 47th International Film Festival in Venice in 1990. At that event, Scorsese was awarded the Silver Lion for Best Director.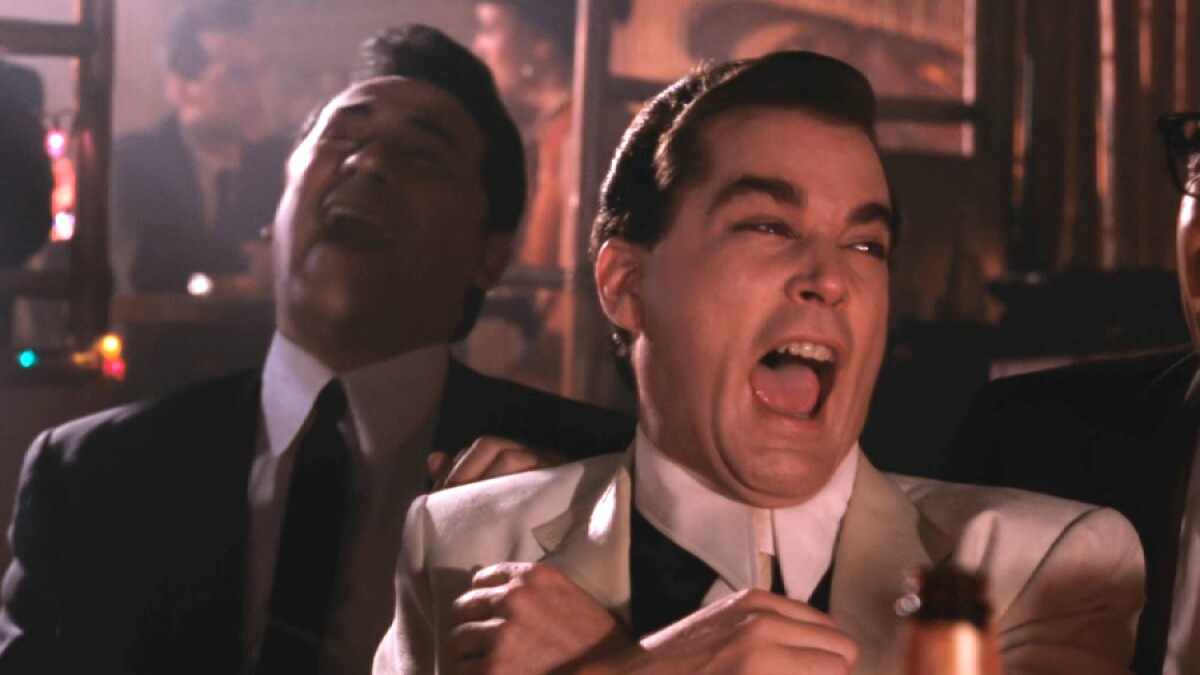 Image via Warner Bros.
Such was the scope of this film that the Academy nominated it for six awards, including Best Director and Best Picture. Pesci won Best Supporting Actor. Goodfellas also won five awards from the British Academy of Film and Television Arts, including Best Director and Best Picture. It was also named Best Film of the Year by several critics' groups. It was selected for preservation in the National Film Registry by the Library of Congress.
Hannibal
The movie was released in 2001, where he played the character of Paul Krendler. This was a Justice Department official who was undercover with Mason Verger. In Hannibal, Ray Liotta starred in one of the most shocking scenes in the film industry: the infamous "brain-eating" scene.
Image via MGM/Universal Studios
This film was a long-awaited sequel to the 1991 film, The Silence of the Lambs. With this story, Hannibal Lecter was given the preamble to star for the first time on the big screen. Hannibal is an adaptation of the novel by writer Thomas Harris. The plot narrates the events ten years after The Silence of the Lambs.
Revolver
It was a film released in 2005 in which the actor played the role of Dorothy Macha. Guy Ritchie wrote and directed this film in which Ray plays a leading role. The plot focuses on a con man's quest for revenge. This con man had a formula that would guarantee victory to whoever used it. The film did not have the expected reception, receiving several negative reviews.
Killing Them Softly
It was released in 2012, where Ray played the character of Markie Trattman. Andrew Dominik directed the film starring Bratt Pitt. The plot was based on the story of George Higgins' novel. Two ex-convicts plan to rob a lucrative illegal poker game in this film. But these two characters, which are not brilliant, are unaware that the money belongs to the mafia. The ringleaders hire Jackie Cogan to find the culprits.
Marriage Story
Noah Baumbach wrote this Netflix drama film released in 2019. Ray Liotta played Jay Marotta. Marriage Story received critical acclaim for its script and direction.
Image via Netflix
The American Film Institute and the National Board of Review chose the film as one of the ten best films of 2019. It also received about six nominations at the 92 Academy Awards, six at the 77 Golden Globe Awards, and six at the 73rd British Academy Film Awards.
Ray Liotta's Best Television Work
Ray Liotta played the famous singer Frank Sinatra in the 1998 television movie The Rat Pack. In 2004, he appeared in E.R. in the episode Time of Death. He won an Emmy for Best Guest Actor in a Drama Series with this performance. By 2015, he was the protagonist in the miniseries Texas Rising. From 2016 to 2018, he shared the stage with actress Jennifer Lopez in Shades of Blue.
In 2022, he played the role of "Big Jim" Keene in the Apple TV miniseries Black Bird. The show tells the story of James "Jimmy" Keene, a civilian on a dangerous undercover mission to help the FBI catch a serial killer. Keene went to the maximum-security prison MCFP Springfield to get a confession from mass murderer Larry Hall in exchange for an early release. Jimmy's biggest motivation to get this early release was being with his father.
That was one of Ray Liotta's last roles before he passed away. Big Jim Keene was a decorated police officer and firefighter in Chicago. In an interview with Comic Years, James Keene praised Ray Liotta's work portraying his father. He mentioned how fantastic it was to see a legend like Ray Liotta play his dad and how Ray did a terrific job honoring his father's memory. Ray Liotta's performance touched Jimmy Keene's heart differently and allowed him to feel his dad close to him one last time. That opportunity is something that James Keene will always thank Ray Liotta for.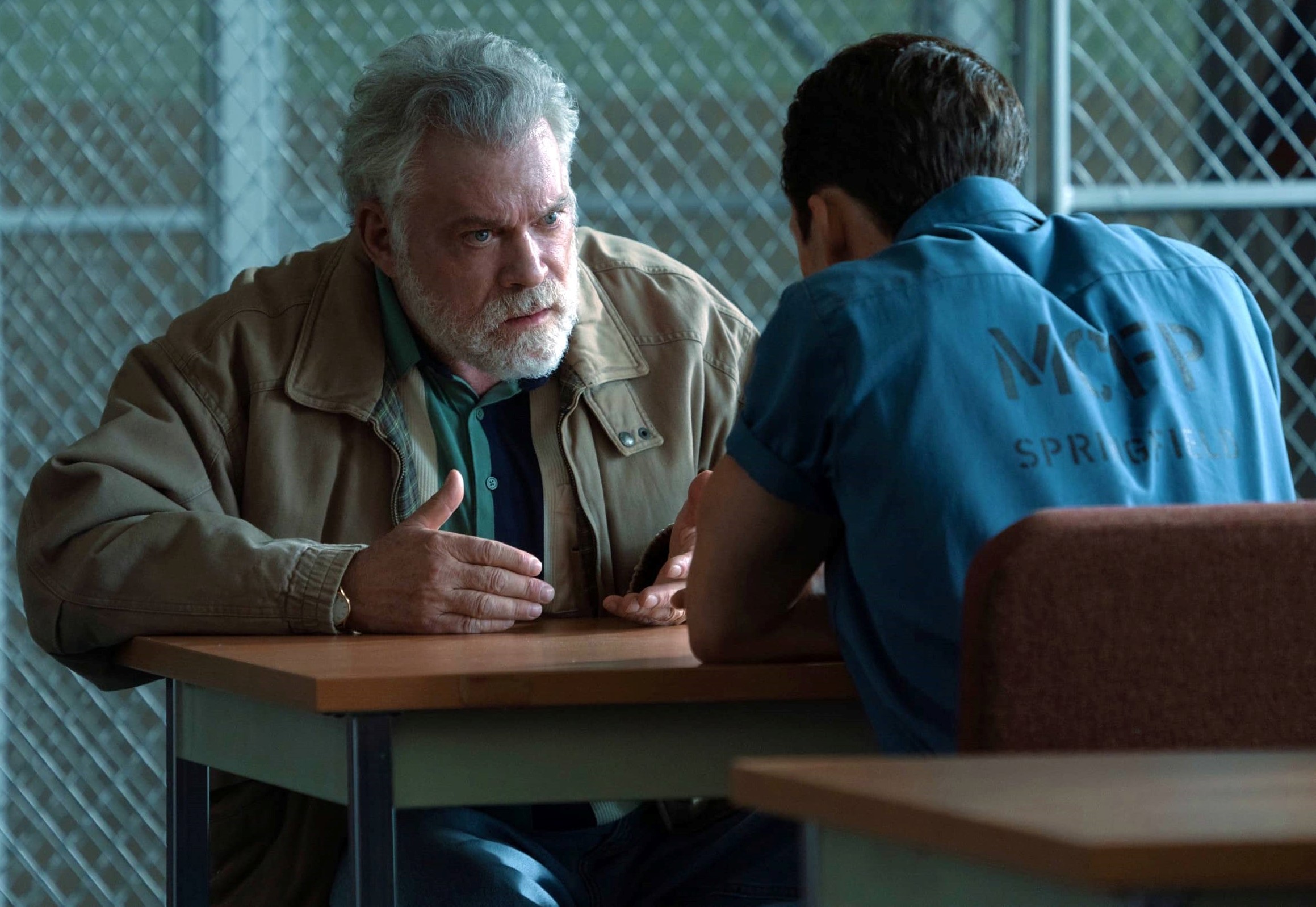 Image via Apple TV+
Ray Liotta in Video games, Music Videos, and Theater
In 2002, he voiced the character Tommy Vercett in the video game Grand Theft Auto: Vice City, which earned him consideration for the G – Phoria Award for best male voice and Spike Video Game Award for best actor.
2013, he voices the character of Billy Handsome in the video game Call of Duty: Black Ops II (Zombies).
2014, he played the villain in David Guetta's Lovers on the Sun official music video.
2015, he appeared in Ed Sheeran's Bloodstream music video.
In the theater, this actor stood out on Broadway's Match, playing the character of Mike in 2004.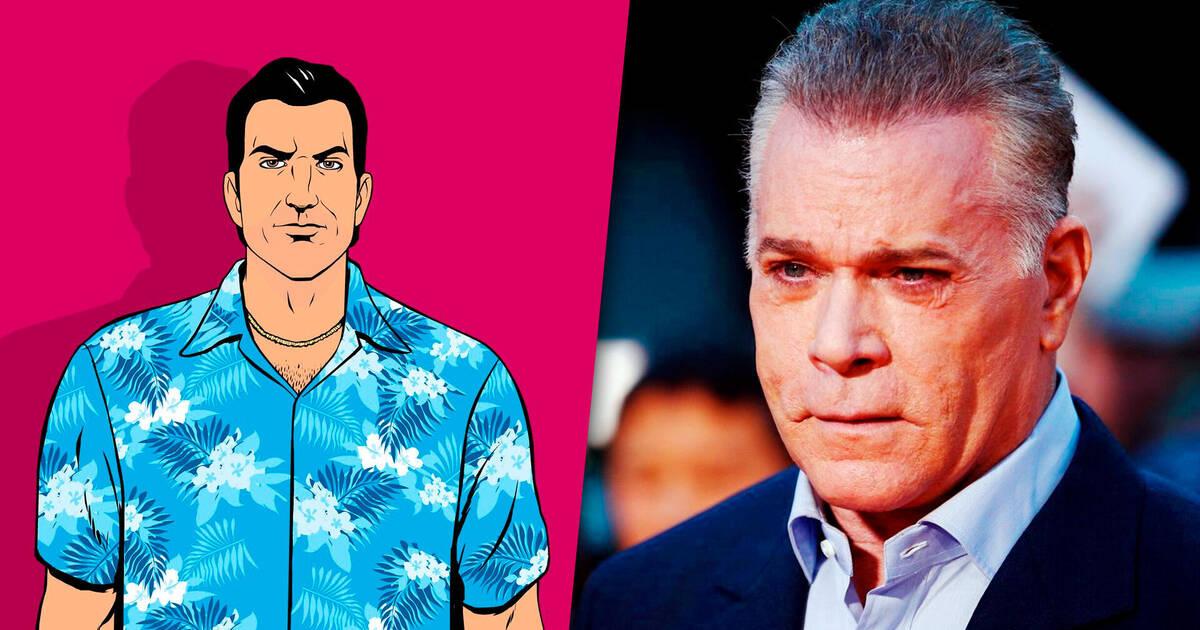 Image via Screengrab
Ray Liotta's Death
Actor Ray Liotta died in his sleep on May 26, 2022. This happened while he was at the Casa del Arbol hotel in the Dominican Republic, located in Santo Domingo. The hotel is part of the complex of houses of the XVI century, which is in the colonial zone of the region. At that time, he was shooting Dangerous Waters, his new film.
On February 24, 2023, Ray Liotta was posthumously honored on the Hollywood Walk of Fame. His daughter Karsen will receive the award on his behalf. Outstanding performances have marked actor Ray Liotta's life in the artistic world. Although he started playing only supporting roles, he later starred in several films we still remember today. Ray Liotta will always be one of the best actors in history, and we will never forget his name and legacy.
Leave a comment