Mission Impossible – Dead Reckoning Part One Footage Leaked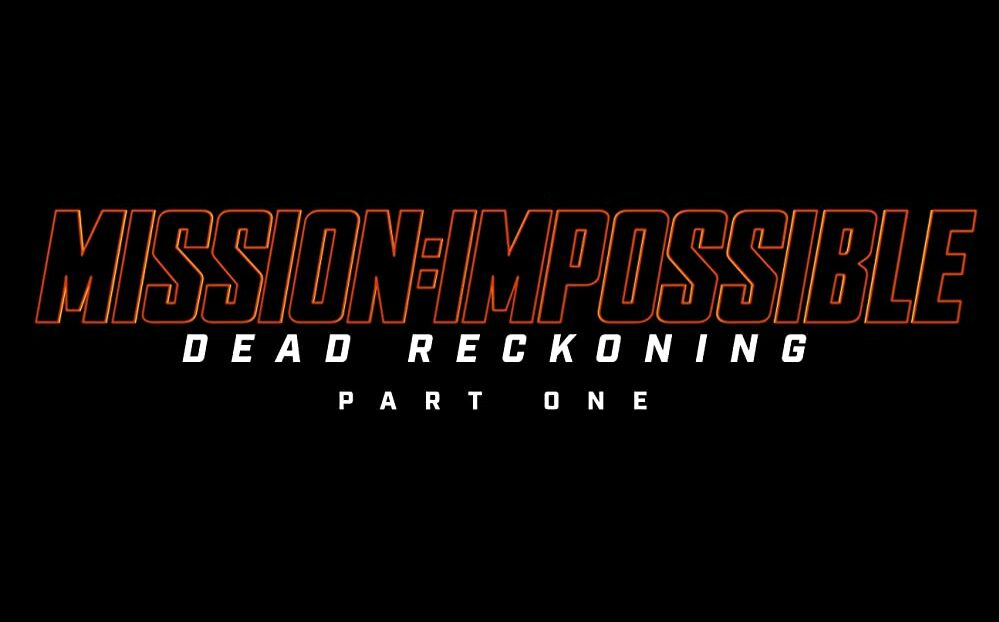 Images from the movie Mission Impossible – Dead Reckoning Part One with Tom Cruise have surfaced on the Internet. The Mission Impossible franchise will come to an end soon. After six movies, they will prepare the 7th and 8th production to end this saga properly. The movie will star Tom Cruise, who is still enjoying the success of his previous film Top Gun: Maverick.
Image via Paramount Pictures
It seems they want to show some of the film before its theatrical and IMAX release. Recently, a photo related to the film was posted on social media showing specific production details that went viral. There is doubt about this split production's plot and specifics, what tricks Cruise will show us this time, and who will be the villain of this saga. Above all, fans wonder how the spy will end. Will it be 007 style? or will he die with a bang? maybe he will escape leaving almost no trace of his existence, or will he have a normal life at the end?
Mission Impossible – Dead Reckoning Images Leaked
A video of Mission Impossible – Dead Reckoning Part One was leaked on social networks. The images showed how Tom Cruise and the movie's director were talking on a ramp. This suggests that they were planning one of his character's stunts. The actor commented in an interview that the movie includes extreme stunts. In fact, he considers that they are the most striking and dangerous he has done so far. For him, this means quite an interesting challenge, as he pointed out.
Another detail from the footage is the announcement of the film's arrival in U.S. theaters on Thursday, December 15. That means this screening will happen on the same day as Avatar: The Way of Water. The video was shared worldwide via Twitter, although it is being pulled due to copyright.
Starting Thursday, December 15, head to your @IMAX theatre to get an exclusive behind-the-scenes look at #MissionImpossible – Dead Reckoning Part One. Then see the movie in theatres July 2023. pic.twitter.com/jFDazp6oii

— Mission: Impossible (@MissionFilm) December 12, 2022
Mission Impossible – Dead Reckoning Part One will arrive in theaters sometime later, on June 14, 2023. Initially, the film was planned for September 2022; however, due to delays in its development, it was postponed to this date. On the other hand, the tentative date of the second part of this saga under development is June 28, 2024, in theaters. For now, we know this will be the end of the story for Ethan Hunt, who will face his last adventure.
What Will be the Outcome of Mission Impossible – Dead Reckoning?
One question that fans of the franchise are asking themselves is what the ending will be in Mission Impossible – Dead Reckoning. More than a decade has passed since the first part was released, with the death of Ethan's team, his indictment, and later his acquittal. He has been through many adventures and missions in the last sequels, and we will finally see the ending.
The two movies in development will give him the ending this type of production deserves. As for the character, we know that Tom Cruise does not lose his touch despite his age as he will do more dangerous pirouettes than in previous films. He confirmed this himself in recent interviews.
Image via Paramount Pictures
Theory #1
There are many theories about what alternative endings may be presented to us. One is the death of the character in the style of the last James Bond film by Daniel Craig. Maybe Ethan's death won't be as dramatic, but it would put an end to the character while saving the world, as we are accustomed to.
Theory #2
The second option is that he simulates his death and goes on to live a quiet life. That option would be in the style of Batman: The Dark Knight Rises, where Bruce Wayne fakes his death and then appears in front of Alfred enjoying life. This alternative is more likely than the previous one, considering Ethan Hunt's spy background.
Theory #3
Finally, he could retire and stay quietly away from the spy life. This possibility also has strength, considering that Ethan Hunt wants peace and to live a quiet life, or at least he makes it noticeable in the latest reproductions. What fate awaits the character will have to wait for the premiere, either in IMAX or in regular theaters. The first IMAX release will be on December 15, 2022, and its theatrical release will be in 2023.
I am a circus aerialist influenced by Dick Grayson and Spider-Man. Fortunate to write about the characters that inspired me. I also have a Bachelor's degree in Political Science and a Master's degree in International Trade.
Leave a comment