Captain America 4 Rumors Connects Eternals And Possibly MCU X-men
Marvel Cinematic Universe gears up for Phase 5 as Captain America 4 rumors ties Eternals and MCU's X-Men to it.
Fans have always speculated how X-Men will enter the MCU for years after Disney acquired 20th Century Fox. Ms. Marvel mutant ending and Professor X's appearance in Doctor Strange: Multiverse of Madness have kept us wanting more. And as MCU prepares for Phase 5, the viral Captain America 4 rumors might have our answer.
According to a fan named Daniel Richman, Captain America: New World Order will be featuring the metal called adamantium, which will cause international conflict. Just like how vibranium stirred countries to fight against each other, adamantium will most likely do the same. The source of the metal? It's none other than Eternals' marbled Celestial Tiamut. Yes, finally after seeing only an easter egg about the 'The Giant Statue of a Man' in She-Hulk: Attorney-at-Law, the ending of Eternals perhaps becomes more relevant in canon.
In the Marvel Universe, adamantium is an indestructible steel alloy that does not occur in nature. In the comics, Captain America's shield was originally adamantium. However, due to Fox's film rights over X-Men and adamantium, MCU used vibranium instead. But what does this mean for MCU now that adamantium is in play?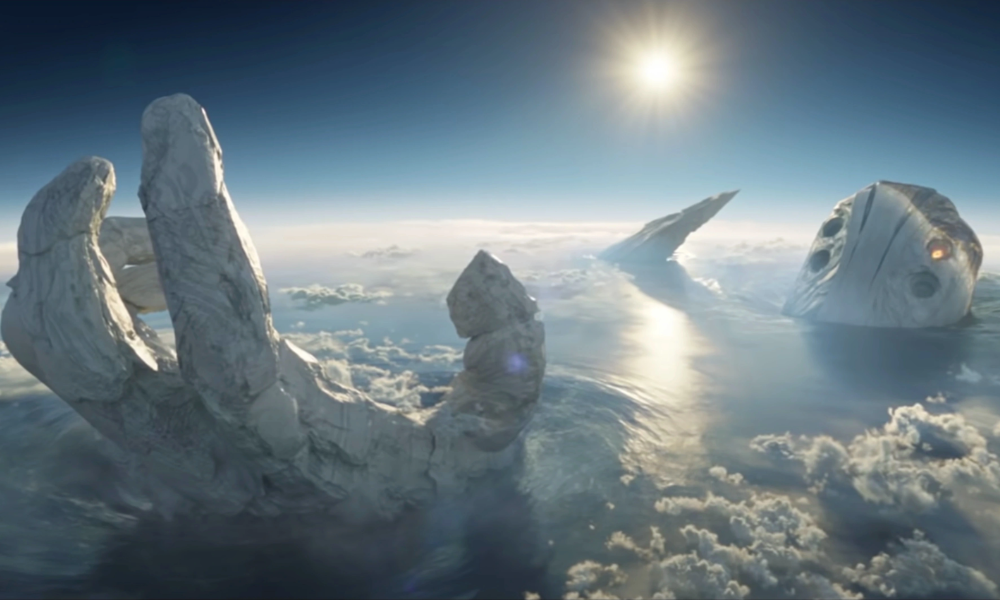 Image: Disney+
Wolverine to Possibly Appear Based on Captain America 4 Rumors
Comic book fans would recognize this metal as it famously appeared in X-Men, particularly Wolverine. In his origins, Logan was an unwilling subject of the Weapon X Program. After the experiment, mad scientists filled his body with adamantium, replacing his bones and clones with the metal. Adding his accelerated healing factor to the mix, he is almost indestructible. 
Captain America 4 rumors suggest that adamantium will finally be in the MCU, which will open the door for Wolverine to appear in the Cinematic Universe. Of course, we don't expect Wolverine and X-men to appear soon and interact with other MCU characters. But the good news is that Hugh Jackman's Wolverine will appear in Deadpool 3 in November 2024. It is now confirmed that Deadpool 3 is going to be an MCU canon.  
We can speculate that if the Captain America 4 rumors are true, then an international fight is happening. Logan could be secretly taken by the U.S. Government for the Weapon X Program in the process of turning into Wolverine. How this rumor ties in with Deadpool 3's plot is still a question.
Adamantium's History Within Marvel Universe
Adamantium is a huge part of the Marvel Universe. As the Captain America 4 rumors suggest, MCU will perhaps use the metal to introduce more characters. Other than Captain America's shield and Wolverine, multiple characters use adamantium throughout the Marvel Universe. Some things adamantium used are Shuri's Panther Habit claws, Hawkeye's trick arrows, Moon Knight's staff and equipment, and Bucky's Captain America suit.
There are still no details of where adamantium is located aside from the Celestial Tiamut. However, despite the Captain America 4 rumors, it could still follow the background of the comics on it, combining it with the rumors. 
All in all, Captain America 4 rumors have given us many things to look up to within the Marvel Universe, and we can't wait to see it. 
Captain America: New World Order will hit theatres on May 03, 2024.
Paul is many things. He's a fan of anime, superheroes, and everything in between. He dedicates his downtime to annoying the heck out of his cats and dog.
Leave a comment