Deadpool 3: Hugh Jackman Reveals How Ryan Reynolds Reacted To His Wolverine Comeback
Weeks after confirming Hugh Jackman's comeback as Wolverine, the star reveals how Ryan Reynolds reacted to his role in the MCU Deadpool 3 movie.
It's been years since fans awaited the debut of Hugh Jackman as Wolverine in the MCU Deadpool 3 movie. But that dream of seeing the star play iconic died when Logan premiered in 2017, showing the character's death. Since then, Wolverine didn't appear in any X-Men franchise or starred in any solo superhero movie. However, that is about to change with the upcoming Deadpool 3. 
Ryan Reynolds originated the titular hero role in 2016's Deadpool. The films referenced Hugh Jackman every now and then, and it continued even in the film's sequel in 2018. Since the first Deadpool film, Reynolds has been adamant about making Jackman appear in the sequels. His funny quips and blows extended outside the films where he'll constantly make fun of the actor through his socials. But Jackman was firm that his character's death in Logan was the end of his run as Wolverine.
Deadpool and Wolverine's first meet-up prior to MCU Deadpool 3 Movie
Two actors actually played their iconic characters way before they'll appear in Deadpool 3. In 2009's X-Men Origins: Wolverine, Wolverine, and Deadpool met for the first time. Back then, Reynold's Deadpool was far from the foul-mouthed hitman we know now. X-Men Origins: Wolverine was the first film in Wolverine's trilogy that follows his life until his death.
As for Reynolds, he'd later reprise his role as Wade Wilson seven years after his supporting role in that film. His portrayal as Deadpool in the 2016 film received critical and commercial success. The first Deadpool film was a total reboot of the character, entirely ignoring what transpired in X-Men Origins: Wolverine. The R-rated film was gory, comedic, and brutal, which fits the tone of the character's personality in Marvel Comics. 
Two years after the success of the first Deadpool film, Deadpool 2 hit the theatres. The sequel introduced some X-Men characters, hinting that the mutants will finally appear in the MCU. In September 2022, Reynolds and Jackman revealed that MCU Deadpool 3 movie would arrive by November 2024.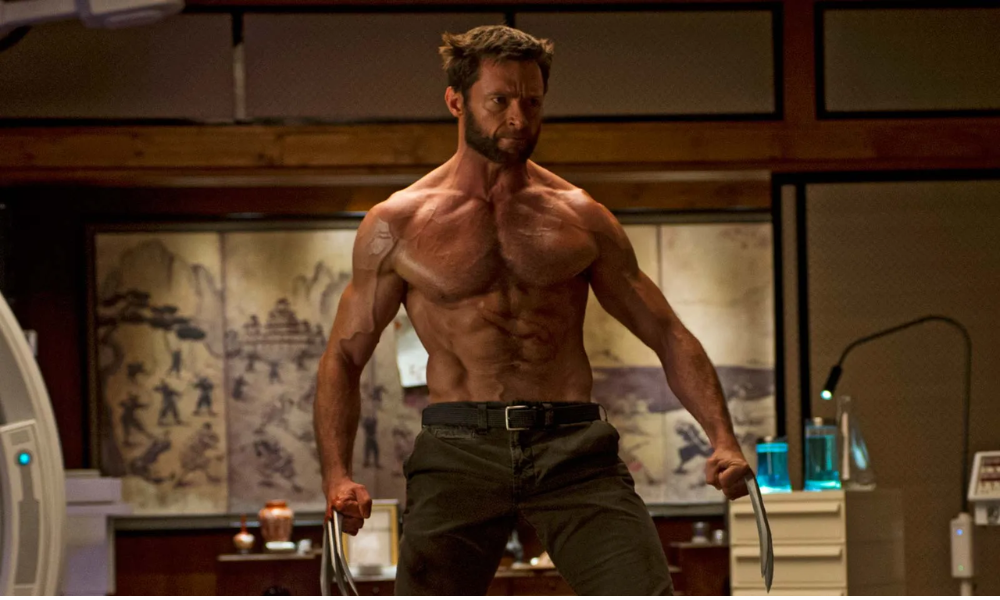 20th Century Studios
Reynolds' reaction to Jackman's Wolverine comeback
The two actors broke the internet in September when they revealed that Hugh Jackman would be reprising his role as Wolverine in the MCU Deadpool 3 movie. The confirmation came through the hilarious movie update from Reynolds about the franchise's third installment. Jackman was seen walking casually in the background, reaffirming his role in the upcoming sequel.
In an interview with Variety, Hugh Jackman spoke candidly about the time Reynolds found out about his return in the MCU Deadpool 3 movie. He reveals that he finally settled his decision at the end of August 2022 during a family trip. He called Reynolds to share his decision, who'd been egging him "on the daily" for a Deadpool-Wolverine movie.
Jackman says that Reynolds was beyond thrilled. "I think it was a big shock to him. There was a massive pause, and then he said, 'I can't believe the timing of this.'"
Now that he's about to reprise his role as Wolverine in the MCU Deadpool 3 movie, Jackman shares his thoughts about returning. Jackman played the titular role for almost twenty years. His first appearance as Wolverine was in 2000's X-Men.
"A little part of me now thinks I'd be better at it. Is that arrogance of age or something? Wolverine's a tortured character — more tortured than me. But I always get the feeling of him being comfortable in his own skin. And I feel more comfortable in my own skin now, even though it's messier."
Despite the MCU Deadpool 3 movie being years away, the show is already one of the most awaited superhero films. Jackman's comeback as Wolverine would only be the beginning of unlimited possibilities when it comes to X-Men characters and the MCU.
MCU Deadpool 3 movie comes to theaters on November 8, 2024.
Paul is many things. He's a fan of anime, superheroes, and everything in between. He dedicates his downtime to annoying the heck out of his cats and dog.
Leave a comment