Darker Arcs Are Coming For Vinland Saga Season 2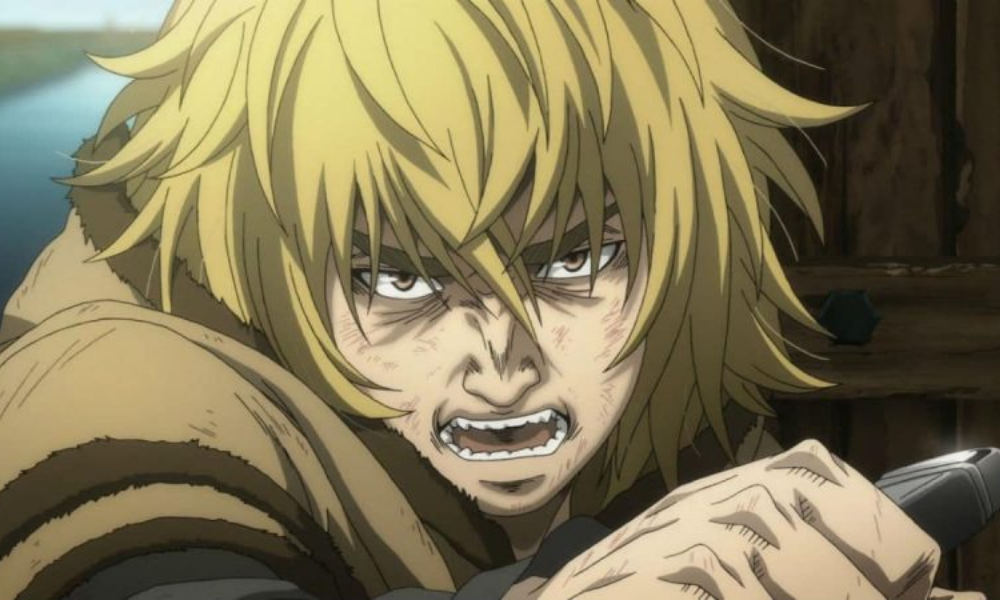 Searching for meaning and life's unwanted experiences await viewers of Vinland Saga Season 2.
The first trailer of Vinland Saga Season 2 is already out. With its trailer uploaded on YouTube, the anime already gave its viewers an impression of the emotions the protagonist will exhibit throughout the season. 
But with Japanese animation studio MAPPA taking over the upcoming season, there are many expectations from fans and viewers alike. MAPPA should ring a bell to any anime fan that would hear it. It is the same studio that took over the creation of  Attack on Titan's second season. 
Makoto Yukimura created the manga version of this historical anime that features the protagonist named Thorfinn Karlsefni. Thorfinn is an Icelandic warrior band and the son of Thors. His story takes place during the height of the Viking's powers in Europe. Thorfinn's real motivation is to go to the paradise called "Vinland."  But due to the unfortunate events that happened to his father, he swore that he would avenge his father one day. His anger consumes him, and he joined a group of mercenaries, hoping that this will his revenge more possible.
In Vinland Saga Season 2, viewers will be able to see more dark hints in the plot regarding Thorfinn's life. 
Vinland Saga Season 2 Highlights Protagonist's Inner Struggles
The trailer gave away some vital hints of what to expect in Vinland Saga Season 2. There's a gruesome scene where Thorfinn's ear is almost mutilated, hinting that some bleak scenarios will be happening in the anime. 
Fans, however, should watch out for  Thorfinn's search for a deeper meaning in his life. Much has happened in Thornfinn's life. One, for example, is him being sold to servants as a slave. This traumatic experience drained the zest in his life, causing him to lose his will to live. Fans should look forward to his journey to self-enlightenment in  Vinland Saga Season 2. 
With his day-to-day struggles, Thorfinn will be journeying for a new reason to live other than anger and avenging his father's death. He is on his life journey of finding out what that reason for living is, but this impending dark prelude must first occur.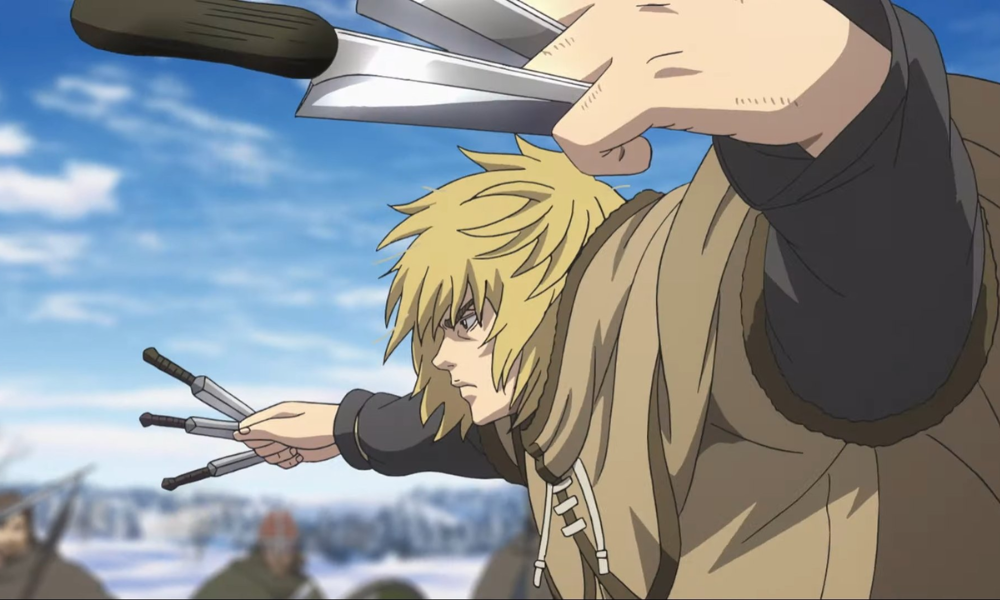 Netflix
What We Know About The Latest Season
With Thorfinn remaining as the main character in the series, Vinland Saga Season 2 might feature a replacement for Askeladd. Askeladd is a pivotal character in the series, having been one of Thorfinn's tormentors. But Director Shuhei Yabuta said that another character replace the character of Askeladd in the upcoming season.  The new character will beas equally important in the series.
The new character is named Einar. He will undoubtedly influence the character of Thorfinn in the anime, transforming his life along the way. The trailer also revealed other new characters in the series, which include Thorgil, Ketil, Arnheid, Snake, and Olmar. Several characters will also be returning from Season 1, such as Floki, Thorkell, and Canute. A character named Leif Ericson will also make his appearance in Vinland Saga Season 2. Leif Ericson's appearance in the upcoming season will affect Thorfinn's life and destiny.
Vinland Saga Season 2 will cover the manga's Slave Arc. This story arc deals with Thorfinn's enslavery as a punishment for attacking Canute, a charismatic king in the anime. Due to his crime, he is sold to merchants for as a slave. There he continues to search for another reason to live as his prior motive was already taken away from him.
The first season of Vinland Saga is comprised of 24 episodes, covering the first 54 chapters of the manga. Vinland Saga Season 2 would most likely cover the Slave Arc and Fettered Tern Arc. The Slave Arc comprises 45 chapters, while the Fettered Tern Arc covers 10 chapters. The second season of the show could easily bring to life the 55 chapters of these two arcs.
Vinland Saga Season 2 will start streaming on Netflix and Crunchyroll in January 2023.
Paul is many things. He's a fan of anime, superheroes, and everything in between. He dedicates his downtime to annoying the heck out of his cats and dog.
Leave a comment