Marvel Studios' Phase 5: Everything We Know About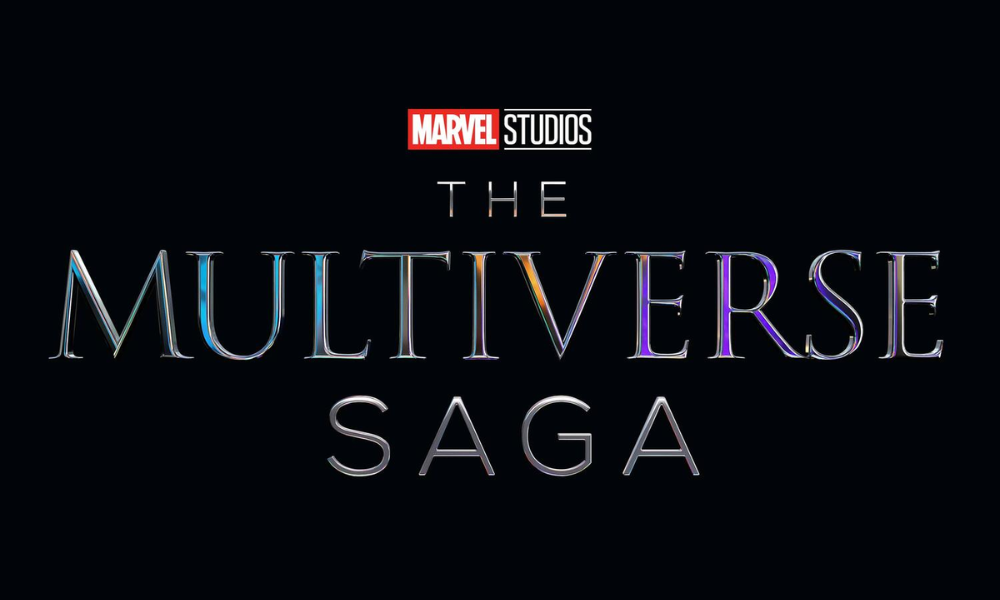 Kevin Feige reveals the plans for Marvel Studios' Phase 5 and Phase 6 at San Diego Comic-Con.
MCU's Phase 4: Remaining show and film
Marvel's Phase 4 has only two more Marvel projects before it finally steps into a new era.
She-Hulk: Attorney at Law will premiere on August 17, starring Tatiana Maslany, aka Jennifer Walters. Jennifer Walters is a lawyer who's a cousin of Bruce Banner. Bruce was forced to give her a blood transfusion when she got into an accident, leading her to get some of his Hulk powers. The show will be Marvel's first in the TV comedy genre.
Aside from Mark Ruffalo coming back to reprise his role in this show, the new trailer showed a cameo of Charlie Cox's Daredevil. Other MCU stars such as Benedict Wong's Sorcerer Supreme Wong and Tim Roth's Abomination will appear in this show.
The final Marvel show that will conclude Phase 4 before the genesis of Marvel Studios' Phase 5 is Black Panther: Wakanda Forever. The emotional and powerful trailer also acts as a tribute to the late Chadwick Boseman, who played the titular role. There was nothing much revealed as to the plot of the film aside from the introduction of Tenoch Huerta's Namor and Dominque Thorne's Riri Williams, aka Ironheart.
We don't know how Black Panther: Wakanda Forever will conclude Phase 4 and kickstart Phase 5, but one thing is for sure. Someone will become the new Black Panther.
WAKANDA FOREVER pic.twitter.com/ozNVPsFQRm

— Marvel Studios (@MarvelStudios) July 24, 2022
Marvel Studios' Phase 5 and the Multiverse Saga
Kevin Feige has a total of twelve projects slated for Marvel Studio's Phase 5. These shows will lead up to Avengers: The Kang Dynasty and Avengers: Secret Wars. These two films will act as the Multiverse Saga's Infinity War and Endgame.
Here is the list of TV shows and films we'll look forward to in Marvel Studio's Phase 5. 
FILMS
Ant-Man and the Wasp: Quantumania (Feb 17, 2023)
Marvel Studios' Phase 5 will introduce us to Kang the Conqueror, who Jonathan Majors will play in this feature film. Given that the Multiverse Saga will revolve around fighting against Kang the Conqueror, seeing him in MCU will be exciting to see.
Guardians of the Galaxy Vol. 3 (May 5, 2023)
It was finally announced at SDCC that the GotG Vol. 3 would introduce High Evolutionary portrayed by Chukwudi Iwuji. That said, the movie will take a look at how Rocket became a sentient Racoon. James Gunn also revealed that this would be the final film for the Guardians of the Galaxy.
Kevin Feige revealed that Marvel Studios' Phase 5 would premiere the reboot of the original vampire movie franchise.
Captain America: New Worl Order (May 3, 2024)
With a final date officially released, Anthony Mackie will come back as Sam Wilson, aka Captain America, in this feature film. More details about this film will be available in the future. 
Marvel Studios' Phase 5 will end in this film that features a team of MCU villains turned good guys. No castings were finalized as of writing.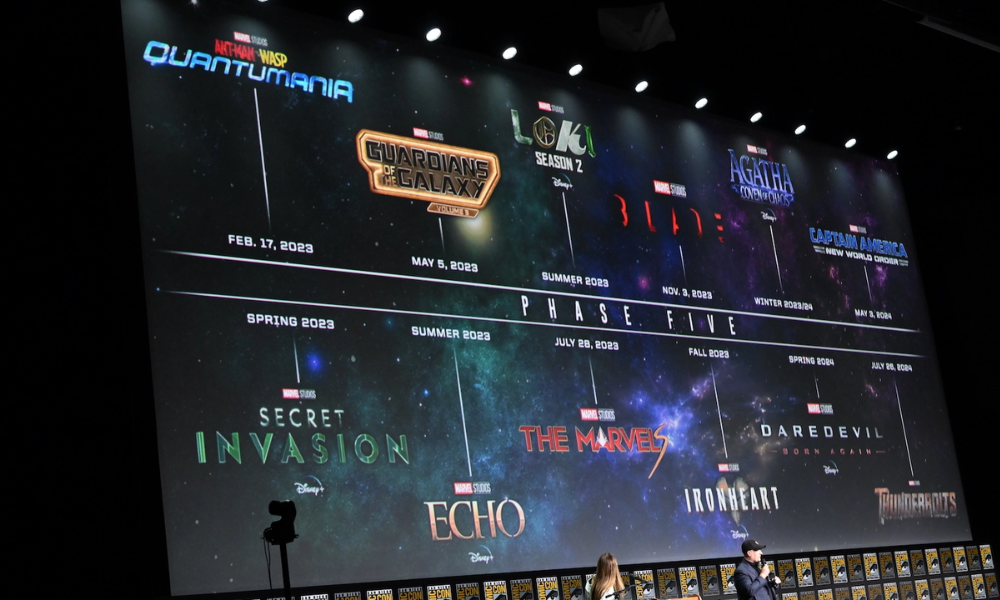 Variety
TV SHOWS –
Marvel Studios' Phase 5
Secret Invasion (Spring 2023)
Samuel L. Jackson will once again play Nick Fury alongside Cobie Smulders, who plays Maria Hill in this series, and Ben Mendelsohn will return as Skrull Talos. The show will look at the invasion the Skrulls have been doing on Earth for years already.
The Hawkeye antagonist Alaqua Cox's Maya Lopez will be the star of this Disney+ series. Marvel Studios has yet to release more information about Echo's synopsis.
Loki Season 2 (Summer 2023)
After its massive success last year, Tom Hiddleston will return as Loki in the sequel of this series. No other information is available about the show.
Dominique Thorne's Riri Williams will come back for her starring role in Ironheart. No details about the Disney+ series are available.
Agatha: Coven of Chaos (Winter 2023/2024)
The WandaVision spinoff series will showcase the story of Kathryn Hahn's Agatha Harkness. This will be Marvel's final TV series in 2023.
Daredevil: Born Again (Spring 2024)
Charlie Cox will finally come back as Matt Murdock in this Disney+ series. Daredevil's archnemesis, Kingpin, had a cameo in Hawkeye, and it'll be natural if the two will fight head-on in this series.  
What do you think about Marvel Studios' Phase 5 plans? Are you excited about this new era of Marvel superheroes? Let us know!  
Paul is many things. He's a fan of anime, superheroes, and everything in between. He dedicates his downtime to annoying the heck out of his cats and dog.
Leave a comment