Professor X in Doctor Strange In The Multiverse Of Madness? Well…Yes!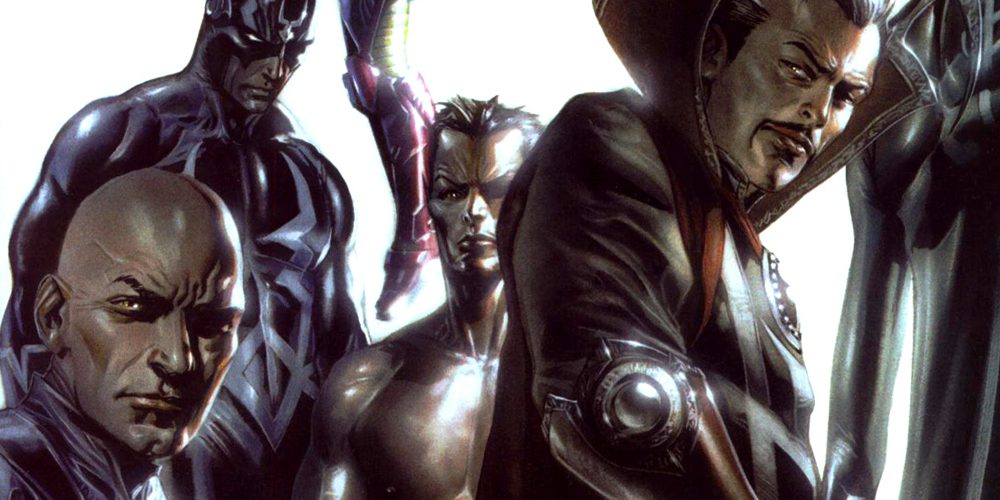 Looks like a concept artist read my X-men Vs Avengers movie showdown and wants to troll me. See, in that article, I suggested that Strange and/or Wanda could take down the Fox version of Professor X. But yesterday, a geek twitter page hailing from India posted a "leaked" photo of a "concept scene" for The Multiverse of Madness. The big "reveal?" Apparently, Professor X and Doctor Strange will meet in the sequel. However, we should take a closer look.
Is Professor X in Doctor Strange in the Multiverse of Madness (We Didn't Think So)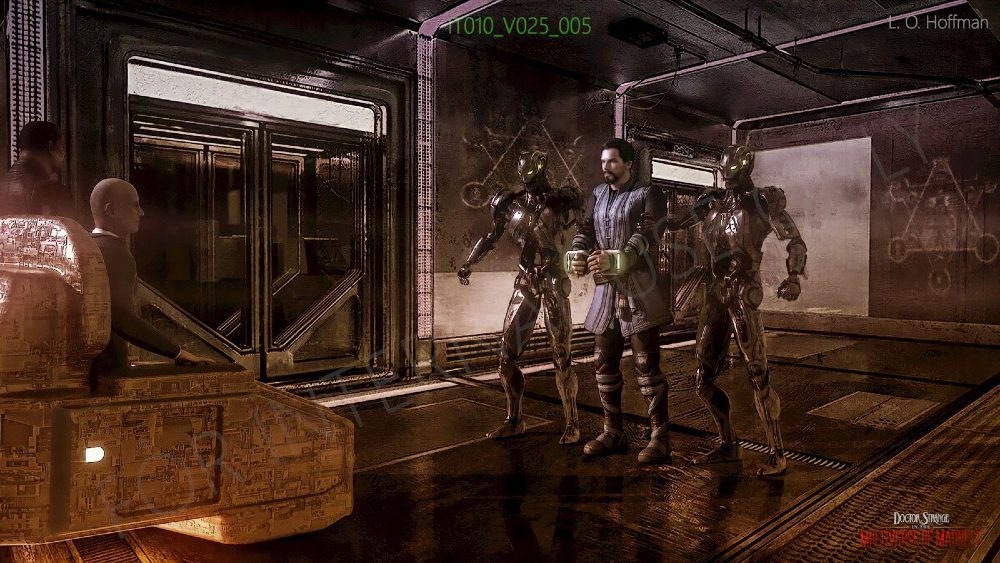 (Image: Marvel Studios?)
Above, we have the concept art in question. First, what made me cheer more than the idea of Professor X being in the Doctor Strange sequel, is that Xavier is rollin' in his 1990s hovering, golden easy chair. Since Marvel embraced the superhero designs much more than Fox ever dared to, this isn't too much of a stretch.
But then there's the other elements. Who is leading Doctor Strange to Professor X in the picture? Two Ultron bots. And where are all these characters? In Yondu's pirate spaceship. It also appears that Baron Mordo is at Xavier's side. The only things that we thought were remotely possible here were the magic symbols. Yet, in the trailer it does seem like Ultron bots, Baron Mordo, and Professor X are all in this movie and interested in Doctor Strange.
This Image Is Not a Fake, Even If It Hadn't Been Patrick Stewart in the Movie
Is the image actually from Marvel Studios? Possibly. We've seen this with Star Wars. Darth Vader acted as a stand-in for Kylo Ren, since Disney didn't want to reveal the new character at the time. And to keep Luke Skywalker's appearance in The Mandalorian Season 2 secret, the concept artist used Plo Kloon in place of Luke Skywalker to keep fans in the dark. So, it's not entirely out of the realm of (this) reality that this could be from Marvel Studios. And given that we are dealing with the Multiverse, Professor X could very well be in Doctor Strange 2. The chances of this exact scene being real? We'd have to go deep into the Multiverse for that. I mean, the image is pure madness.
Wait a minute…
UPDATE: Professor X IS in Doctor Strange and the Multiverse of Madness 
On Super Bowl Sunday, Marvel fans ended up being the real winners (all due respect to the LA Rams and West Coast Hip Hop). The official trailer of Doctor Strange in the Multiverse of Madness gave us pretty clear confirmation that Professor X is in the movie. They didn't come out and say it, but Patrick Stewart did speak in the trailer, and there is no mistaking that voice. We also see a scene presumably preceding the scene depicted in this concept art, as Strange is being escorted by Ultron bots in what is like the MCU version of the Illuminati's chamber. Watch the trailer and hear for yourself. Patrick Stewart later confirmed his appearance in another interview.
Doctor Strange in the Multiverse of Madness debuts in theaters on May 6, 2022.
(Featured Image: Marvel Comics)
This article was originally published October 5, 2021, and since updated with the trailer reveal. 
Roman Colombo finished his MFA in 2010 and now teaches writing and graphic novel literature at various Philadelphia colleges. His first novel, Trading Saints for Sinners, was published in 2014. He's currently working on his next novel and hoping to find an agent soon.
Leave a comment