Xbox and Bethesda Showcase Recap – E3 Reveals and Announcements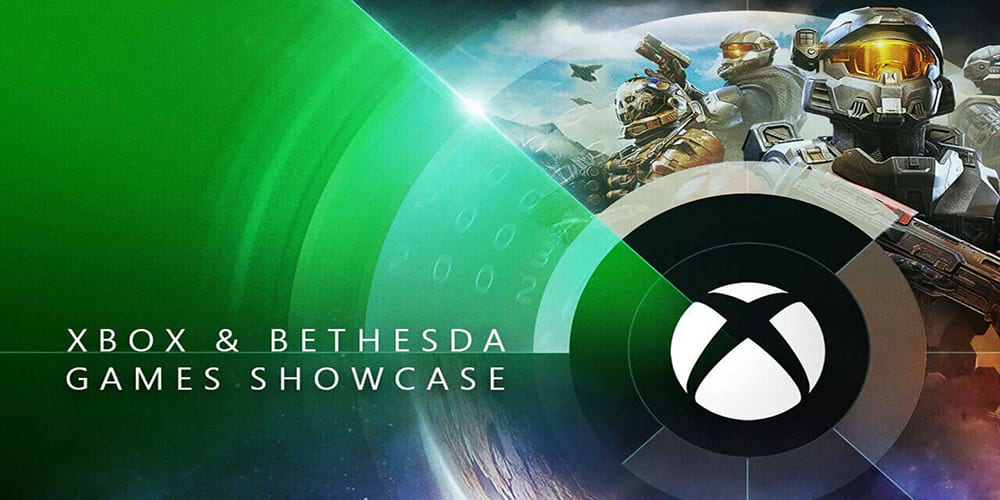 It's time to finally see what Xbox is bringing to E3 2021. In our Xbox and Bethesda showcase recap, you can catch up with all reveals, announcements, and shockers. In a notification from the Xbox app this morning, the company promised a ton of reveals. Did the actual conference live up to the hype? That's what we're here to chat about! From Halo Infinite to a pre-show Starfield leak and a few surprises, Xbox gamers got one hell of a show. That said, things aren't all gold in the world of Xbox. The Sony model is killing Xbox in terms of first-party titles but studio acquisitions made Microsoft competitive again. We saw a bit of Xbox's future in the Summer Game Fest 2021 Kickoff, but this show is all about Xbox. Here's your full recap of the biggest reveals and announcements.
A Strong Start – First Announcements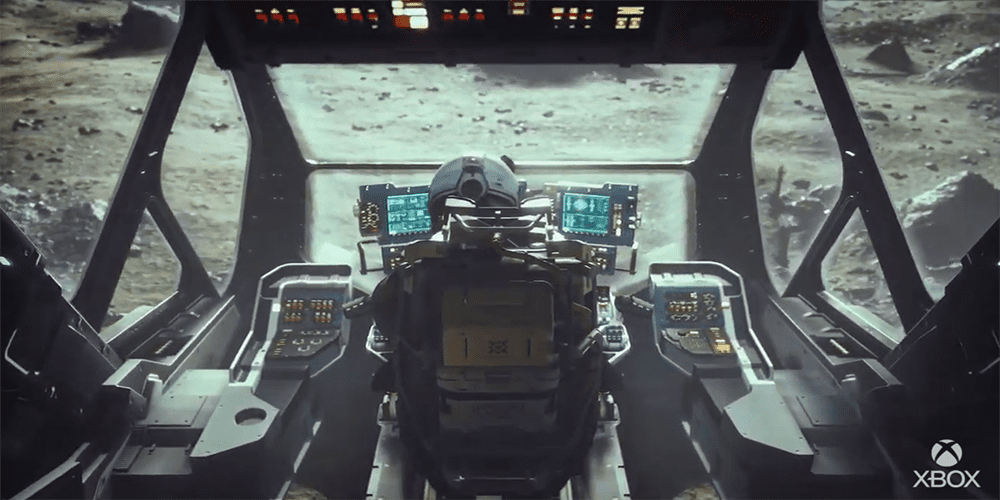 Image Credit: Bethesda Game Studios
Todd Howard, the Executive Producer of Bethesda Gameworks, opened the Xbox showcase. It's still bizarre that the Microsoft Bethesda acquisition isn't even a year old yet. The opener for the show is Starfield, which unfortunately leaked about 10 minutes before the show started. An in-game trailer showed some incredible footage as well as a release date of November 22, 2022. It's a ways away, but it looks like it will be well worth the wait. The game will be exclusive to the Xbox ecosystem and release Day One on Game Pass.
S.T.A.L.K.E.R. 2: Heart of Chernobyl followed Starfield. The game is a launch exclusive and looks truly horrifying. The game is set to release on April 28, 2022, and the trailer was full of in-game action. It looks really vivid and features some great shooter action. Next, we keep with the bloody action from the Left 4 Dead creators. Their new game, Back 4 Blood, is a Warner Bros. game but will be coming to Xbox Game Pass on day one. If you loved the Valve classic, then this seems right up that same alley. The game releases on October 12.
The next reveal is an Xbox Console Exclusive and comes from Xbox Game Studios' Avalanche Studios. This title is the Contrabandand looks to be an open-world action game. New content for Rare's Sea of Thieves followed and looked really expansive. The pirate-action title is a lot of fun, especially after its post-launch updates. The big reveal for the new expansion: a Pirates of the Caribbean crossover. The inclusion of Captain Jack Sparrow is a huge surprise and incredible partnership with Disney. Davy Jones, the Black Pearl; it's all here and it looks like so much fun. The update comes June 22 for free to the game.
Game Pass Reveals, Day One Exclusives, and More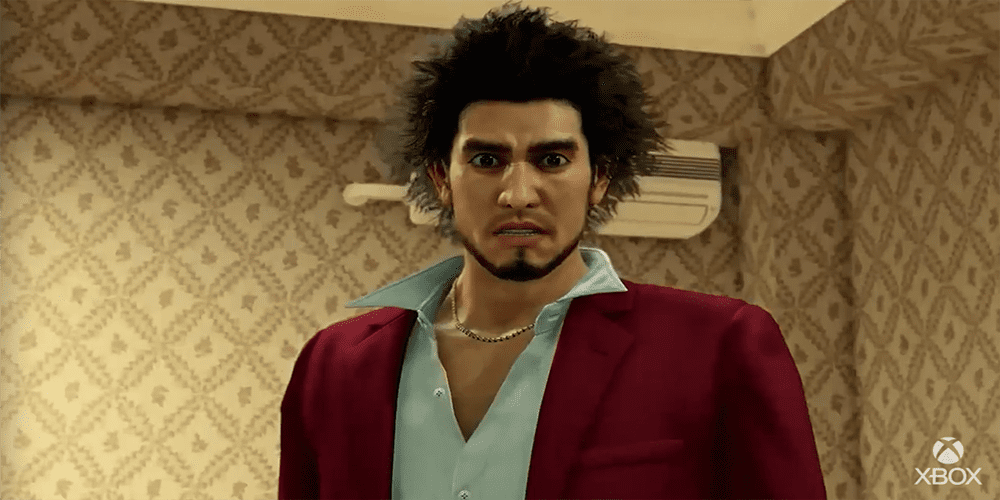 Image Credit: Sega
We moved into a stretch of Game Pass reveals and other exciting news next. The entire Yakuza franchise is going to be a part of Game Pass. This includes the latest release, Yakuza: Like a Dragon. That game is on Game Pass today. Next, we got a little glimpse at the upcoming Battlefield 2042 game. The footage was the in-game alpha and featured a look at the 128-player multiplayer action. The game looks absolutely thrilling with the dynamic weather options. As a reminder, that game releases this October.
Next, a console launch exclusive starring James McAvoy, Daisey Ridley, and Wilhem Defoe.  The game releases on August 19 and it's called Twelve Minutes. We moved into a look at Psychonauts 2, a game we knew was coming but we still can't wait to play. The game is going to release on August 25.
We moved back to Bethesda and Pete Hines from the Softworks team. Firstly, 10 more titles are heading to Game Pass, including original Fallout titles on PC. Some new additions to Fallout 76 got their time in the spotlight. Things look good but I'm still not wild about the game. Don't take my word for it, however; check it out on Game Pass! A new preview for a Pittsburg setting in an expansion for the game did look quite strong. We also got a look at some Elder Scrolls Online content featuring Oblivion content. Things only picked up from here, however.
This odd console exclusive called Party Animals kicked off an interesting run of titles. It's a ragdoll fighting game that might not be for everyone. Luckily, the Nebula Award-winning Hades was revealed for next. It's coming to the console on August 13. A new game from Nebula looks fantastic as well. It's a 2.5D exploration game not unlike Inside or Ori. The game, entitled Somerville, has no official release date yet.
It's finally time for Halo Infinite.
Halo Infinite Reveal Recap at Xbox and Bethesda Showcase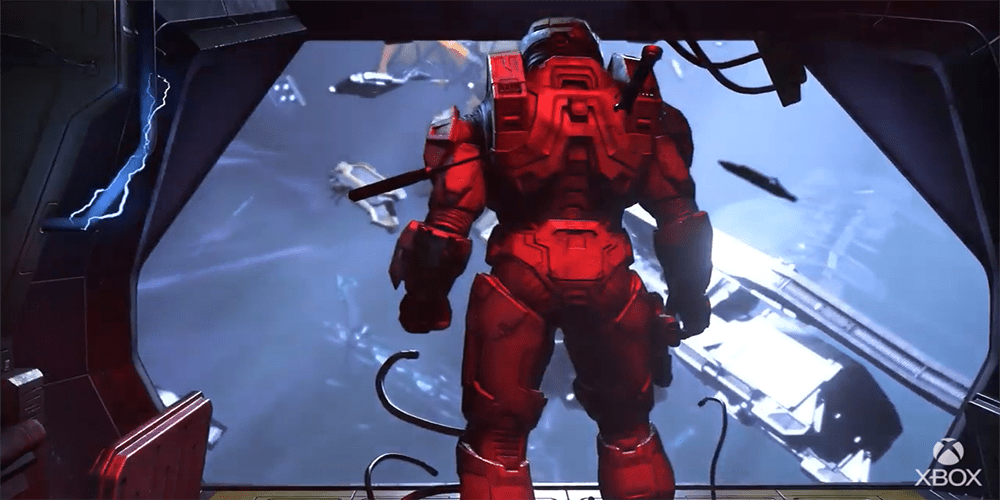 Image Credit: Xbox Game Studios
We finally get to see some Halo Infinite action. We got a look at the game in-engine. It looks much stronger than the last look we got in summer 2020. Here's what we learned about the latest Master Chief adventure. In a great trailer, we got to see the game's new grappling hook and some gameplay. Tasked with deleting Cortana for good, something goes terribly wrong. The AI is missing and a new assistant is going to assist Master Chief with his mission.
The multiplayer and campaign are set to launch together this holiday season. The game overall looks much improved from the last look. The action we saw in this section of the Xbox and Bethesda showcase showed a great recap of improvements. The free-to-play multiplayer is a huge addition for all. I'm all-in after this round of reveals for the game. I was doubtful last time, but the game looks so much more like the next-gen Halo we wanted to see. Well done on Xbox for taking the time to get it right. I'm wildly interested in knowing more about the samurai-looking armor.
Moving On to New Games from Blizzard and More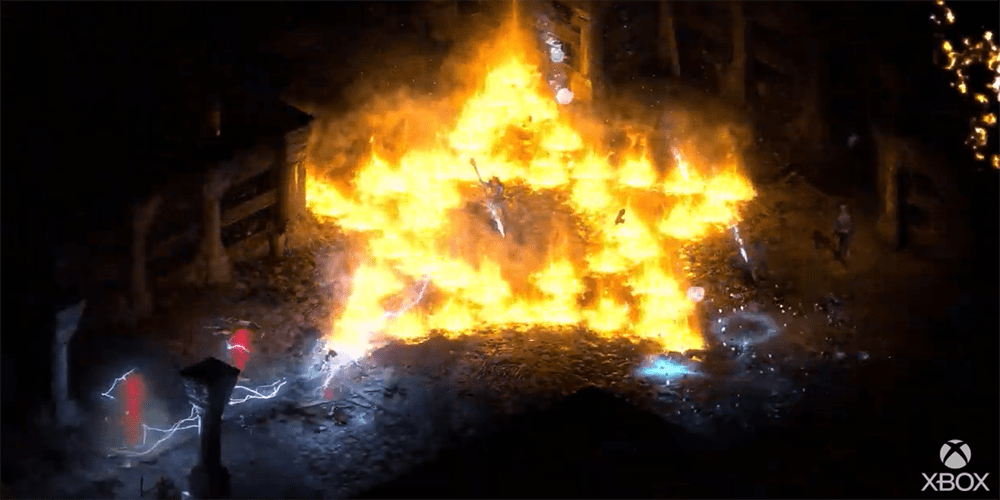 Image Credit: Xbox Game Studios
After Halo Infinite, we didn't slow down at all. The next reveal came from Blizzard-Activision and really surprised me. Diablo 2 Resurrected looked absolutely incredible and releases this September. A great look at A Plague Tale: Requiem for 2022 was wonderful. The game will be a Game Pass release for day one and pick up where the last left off. We moved into a Far Cry 6 gameplay reveal next. Things looked really wonderful but the shocking thing to me is that we didn't see this at the Ubisoft Forward event. We saw Avatar: Frontiers of Pandora but not one of the company's most popular series? Weird choice, but things look wonderful for the upcoming game which releases in October.
Additionally, Monomi Park's Slime Rancher 2 looks so adorable. The game releases in 2022. Another reveal for Foam Punch's Shredders showed off some cool snowboarding action. The game releases in December of this year. Atomic Heart followed, which is an Ex-Machina-looking game with time-bending and shooting. We also saw some footage for an interesting pixel-art side-scroller called Replaced which releases next year.
Xbox Game Studios offered more updates from Grounded and we got to see Among Us footage for the upcoming 15-player lobbies on consoles. Still not release date for the latter, however. Eiyuden Chronicle: Hundred Heroes, a very interesting JRPG, got a cool conceptual preview at this point. Rising is a game coming in 2022 and the Hundred Heroes game is coming in 2023.
You Want Games, Well There's More Games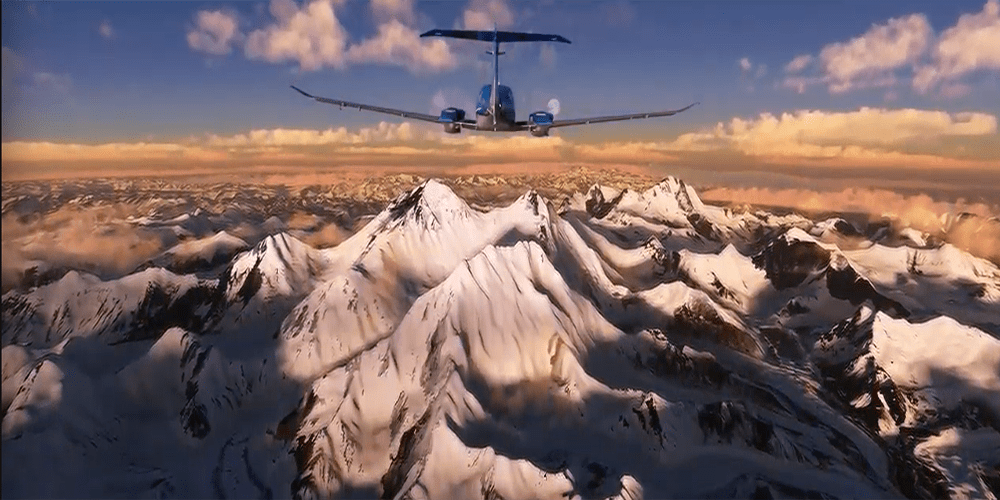 Image Credit: Xbox Game Studios
The showcase continued with The Ascent, which releases on July 29. We also saw a great trailer for Age of Empires 4 coming to PC. The Xbox Console Exclusive title The Outer Worlds 2 is very early in development but it's coming. Additionally, Microsoft Flight Simulator is heading to Xbox Consoles as we knew. What we learned, however, is that the console version will arrive on July 27. A free expansion with Top Gun will arrive this summer as well.
Next, footage of Forza Horizon 5 looked absolutely jaw-dropping. The game is releasing on November 9 and it's a gorgeous-looking title. The game takes place in Mexico this time around and features the most diverse range of environments and vehicles to date. The full rundown of the gameplay is worth watching. No game looks as next-gen to me as Forza Horizon 5.
One More Thing…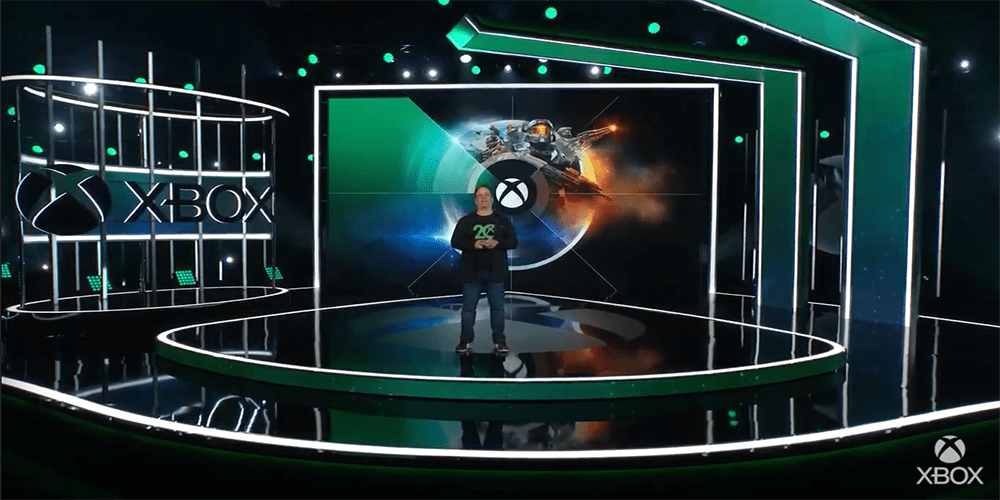 Image Credit: Xbox Game Studios
Phil Spencer closed things off with a recap of what is coming to Xbox this year. 27 of the 30 games shown today at the Xbox and Bethesda Showcase will come to Xbox Game Pass. From Starfield to Forza Horizon 5, we saw a ton to look forward to in 2021.
To close the show, Phil Spencer previewed a new Bethesda Softworks and Arkane Studios title. It's an original IP that features an open-world shooter environment. The game looks a lot like a mix of sci-fi and fantasy. The art style looks pretty heavy on the cartoon feel, but not in a bad way. Vampires seem to be the villains, at least in part, and the squad you play as looks to be a regular hunter of these enemies. An overall cult looks to be in charge of the chaos occurring. The weapons look to be diverse and exciting too.
The game is called Redfall and is set to release in Summer 2022.
Check Out the Full Xbox and Bethesda Showcase After Reading our Recap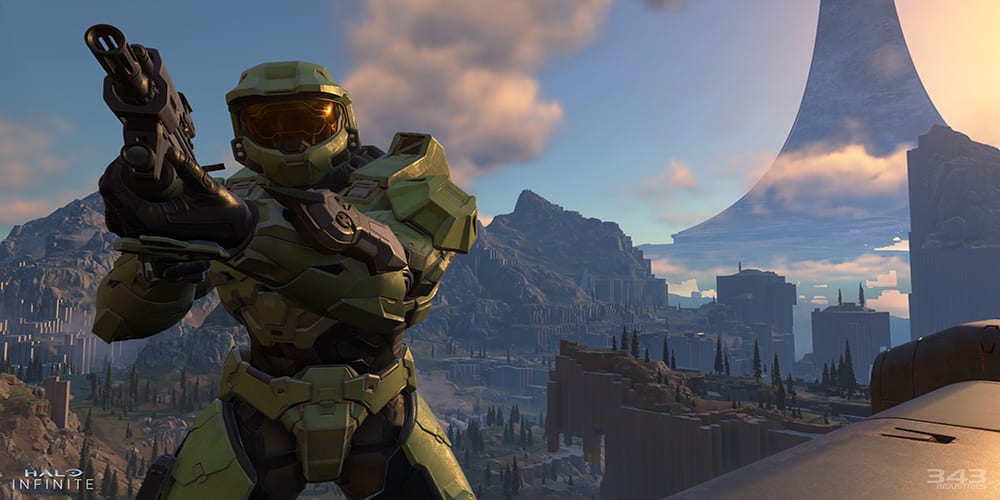 Image Credit: Xbox Game Studios
If you want to watch everything, then be sure to check out the full presentation from Xbox. Overall, there's a lot to be excited about in the world of Xbox. Overall, E3 announcements are always exciting but there's more to watch this week! Be sure to keep up with all E3 2021 news right here on Comic Years! Make sure to drop your own recap and reaction to the Xbox and Bethesda Showcase in the comments below!
Featured Image Credit: Xbox Game Studios
Taylor is the Gaming Editor of Comic Years and a lifelong fan of video games. He holds two degrees in Political Communication and wrote a Master's Thesis on resistance movements, race, and the exploitation of college athletes. His wife and two Toy Australian Sheppards keep him sane.
Leave a comment