Summer Game Fest 2021 Kickoff Recap – Full Rundown And Reveals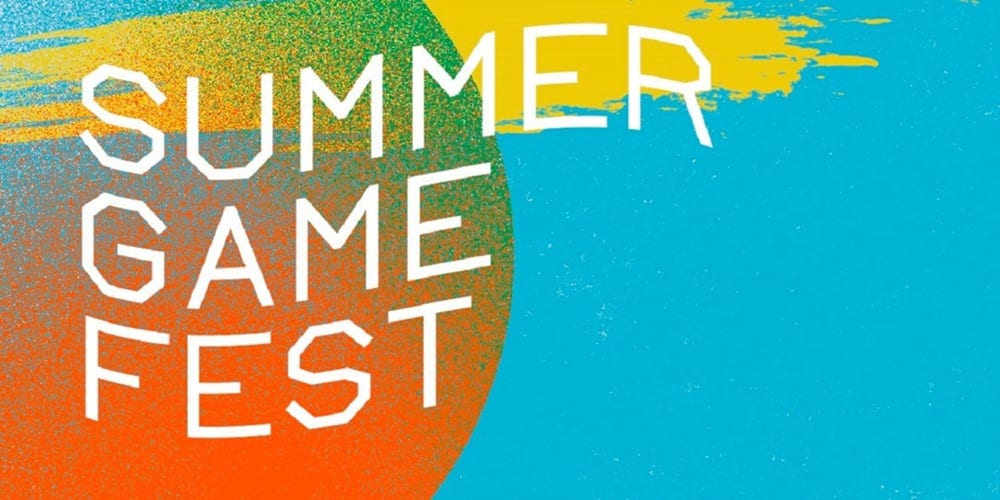 In a busy week ahead, Comic Years is going to be your guide to catching up on reveals, release dates, and more. As we explore E3, Summer Game Fest, and other video game industry announcements, be sure to give us a follow on Facebook, Twitter, and Instagram to keep up with the latest! We're kicking off this week's exciting chaos with a full Summer Game Fest 2021 recap. If you missed the event or want an easy overview, then this is where you should be! Here's a full rundown of all the reveals at Summer Game Fest 2021!
Kickoff Announcements for Summer Game Fest 2021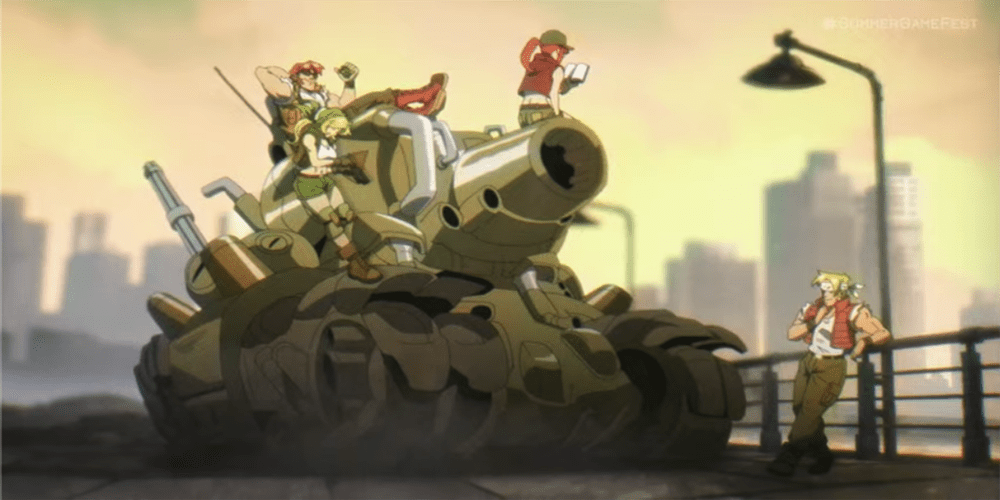 Image Credit: SNK/Summer Game Fest
Geoff Keighley's Summer Game Fest 2021 kicked off a 90-minute cross-platform showcase in an exciting way. Gearbox and 2K revealed a new game for the first time set in a fantasy-adventure setting. Andy Samberg, Wanda Sykes, and Will Arnet lead a famous cast in Tiny Tina's Wonderlands, a spin-off of the Borderlands series set in a bizarre fantasy world. Following the looter-shooter model, the game will release in early 2022.
Next, another new game announcement for PC brought back a ton of 90s nostalgia. The SNK classic series Metal Slug is returning in Metal Slug Tactics, a grid-based strategy title. I'm not a huge fan of the series itself, but the pixel art and tactics approach has me all in.
Hideo Kojima, a fan-favorite and historic game developer came next for the Summer Game Fest intro announcements. After an interesting interview about his creative process during the pandemic, the creator didn't reveal any details about a new game. We do know, however, that he's hoping to push the boundaries of gaming in his next project. We did, however, get a PS5 preview of the Death Stranding Director's Cut. Despite being a divisive game, I'm sure that's going to be a welcome addition to the PS5 library.
Another big name followed Kojima: Jeff Goldblum. The actor led the announcement of another world premiere for a new Jurrasic Park game. The actor provides his voice for the trailer, which is a sequel to Jurrasic World Evolution. The follow-up titled Jurrasic World Evolution 2 will release in 2021.
Music Break and More Reveals, Including new Call of Duty Content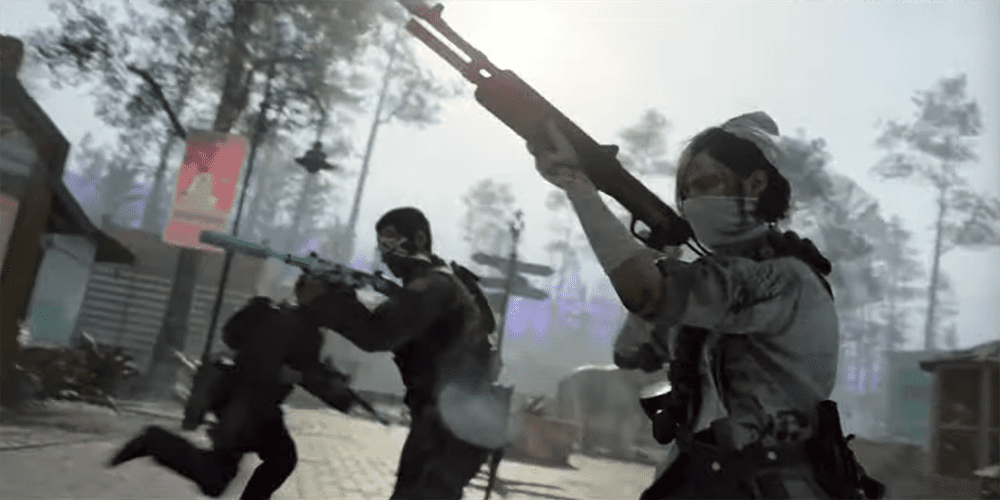 Image Credit: Activision
We got a nice little break from one of my favorite artists right now, Japanese Breakfast. The artist performed a song she provided for the upcoming game Sable, releasing later this year. Up next, a new MMORPG called Lostark revealed a trailer that looked gorgeous. The game is an upcoming Amazon Game Studios release which hopefully will actually get released. Amazon's Lord of the Rings MMORPG was canceled along with a few other projects, but this one looks good to go. Check it out this fall on Steam!
Speaking of Amazon, Prime Gaming is running the Summer Game Fest 2021 event, and we got a recap of all their projects next. There's a ton of great games to keep for free and Twitch benefits, so be sure to check out those options if you're an Amazon Prime member.
Call of Duty Warzone Season Four is up next in the presentation. There's new content coming to the battle royale mode as well as Black Ops Cold War. Exciting content, including new game modes for multiplayer and a new Warzone map, is coming next week in Season Four. Another brief overview of eSports opportunities in Call of Duty and Activision wrapped up this section of the presentation.
More Summer Game Fest 2021 Surprises and Exciting Reveals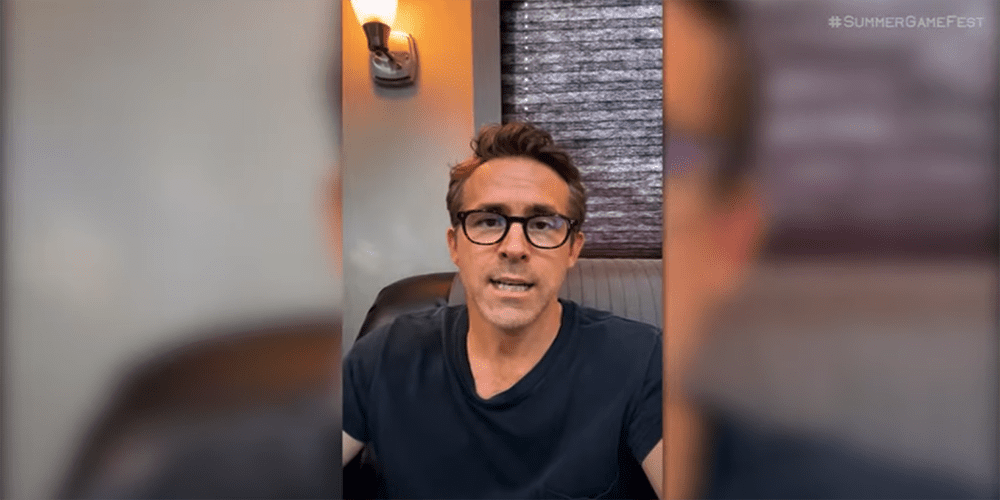 Image Credit: Summer Game Fest
A fresh look at Free Guy starring Ryan Reynolds was exciting enough, but we also got the Deadpool star himself. The game fits in nicely with the gaming schedule since it's literally about an NPC gone rogue. Speaking of games, we're back to the games with an Among Us reveal for new roles, maps, and colors. Achievements and visor add-ons are coming too so if you've stopped playing the game, then it's time to hop back in. If you missed out on the trend, then check out our History of Among Us article!
The next set of reveals came from PlayStation Indies, a wildly underrated ring of the company's Interactive content. A full trailer for a gorgeous 2.5D action RPG called Salt and Sacrifice really caught my eye. The game comes as a follow-up to Salt and Sanctuary. Annapurna and Heart Machine's Solar Ash also got a nice gameplay trailer and is definitely worth a look.
A nice Chivarly 2 feature came next, which is a great time to pitch my Chivalry 2 Review that we published this week. I love the game so far and the release trailer shows off just a glimpse of the opportunities in this medieval multiplayer game. We also got a fun glimpse at Valorant for its one-year anniversary and the upcoming Episode Three, which is releasing later this month.
A Fun Look at Exclusive Sneak Peeks from Summer Game Fest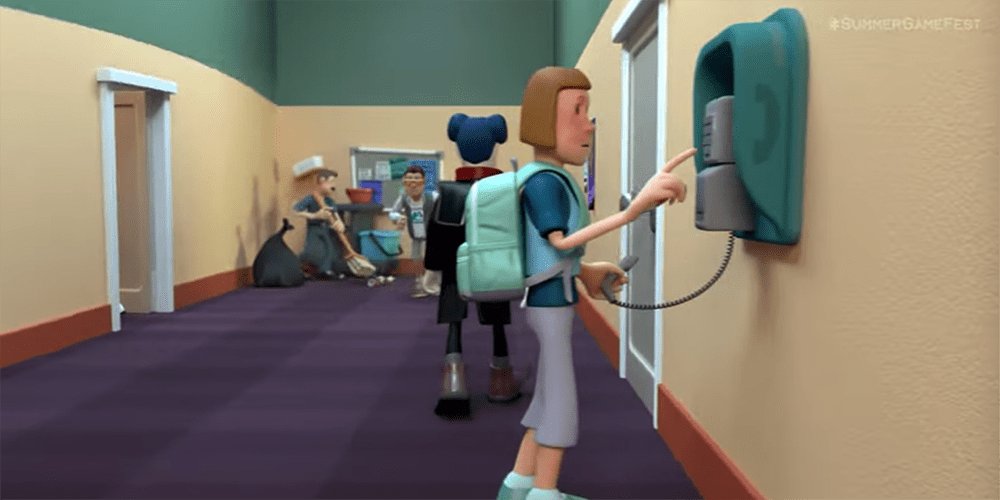 Image Credit: Two Point Studios/Summer Game Fest
Another series of reveals led to the preview of the online shooter Escape From Tarkov. The game looks like a great entry to check out for fans of those games. We follow things up with Two Point Campus, the next game from Two Point Studios and their simulation titles. It looks like a ton of fun and throws you into the world of a wacky campus. The game releases in 2022. Up next, Smite, a cross-platform game, is getting a Netflix twist with a Stranger Things collaboration. The trailer shows Eleven kicking some major ass, so what's not to love?
Next, we got introduced to 12 new games from a brand new studio. Spanning a ton of different genres and worlds, the mixed trailer for new titles coming from Prime Matter looks wonderful. The publisher will put out games with other studios. Next, we got a look at the 4-player co-op shooter from Xbox Game Studios called The Anacrusis. I'm all about it, mostly because it's like an alien-themed Left 4 Dead.
Our Summer Game Fest 2021 Kickoff recap continues with some cool Rocket League additions from the Fast & Furious series. Next, we saw a glimpse of the multiplayer game coming from the world of Vampire: The Masquerade. We'll get to play Blood Hunt sometime in 2021 and the July 2 closed alpha experience. Until Dawn's follow-up is also on the way starring early 2000s American and Iraqui soldiers stuck together hiding from monsters. It's a hell of a concept and the trailer for the game, entitled House of Ashes, looks great and releases this October.
Reveals Keep On Coming in the Final Half-Hour of the Kickoff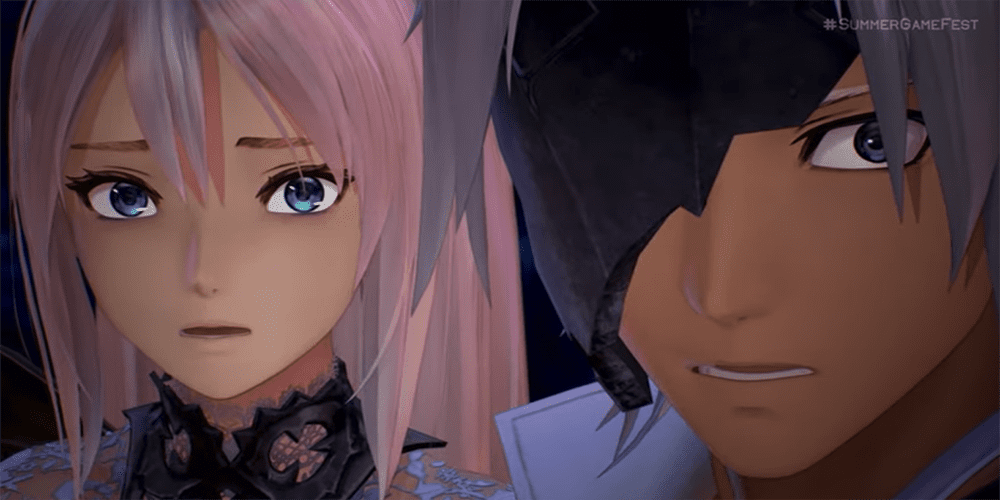 Image Credit: Bandai Namco/Summer Game Fest
To wrap up the event, we start with a world premiere for the next game in the Tales series, which moves the JRPG franchise to 3D. Tales of Arise releases September 10th, 2021. An immediate move to a game season for Le Petit Prince from POMASE's game Sky was a huge surprise for me. We also got to check out a new Swedish studio called Wishfully. Planet of Lana is a colorful watercolor-inspired game that will come to Xbox and PC in 2022. The game's unique graphics and art style are an immediate draw for me.
A cool Overwatch 2 preview followed, including details on the new 5v5 format. If you're into this strategic multiplayer shooter, then you're probably itching to play the game. We got a glimpse at new character skins and what the game's changes might look like moving forward. Dungeons & Dragons Dark Alliance got a great preview next and I literally can't wait to play this game this month. The title comes to Game Pass on Day One when it releases on June 22. We got a quick look at Paladins updates as well as another update to Battlefield 2042.
A story trailer for Monster Hunter Stories 2 on the Nintendo Switch followed. The game series is a more narrative-based version of the franchise, as opposed to the combat-heavy Monster Hunter Rise. The game releases on July 9th. Next, Weezer played a song from its new stream-safe song library, because why not?
Peeking at the Smaller Studios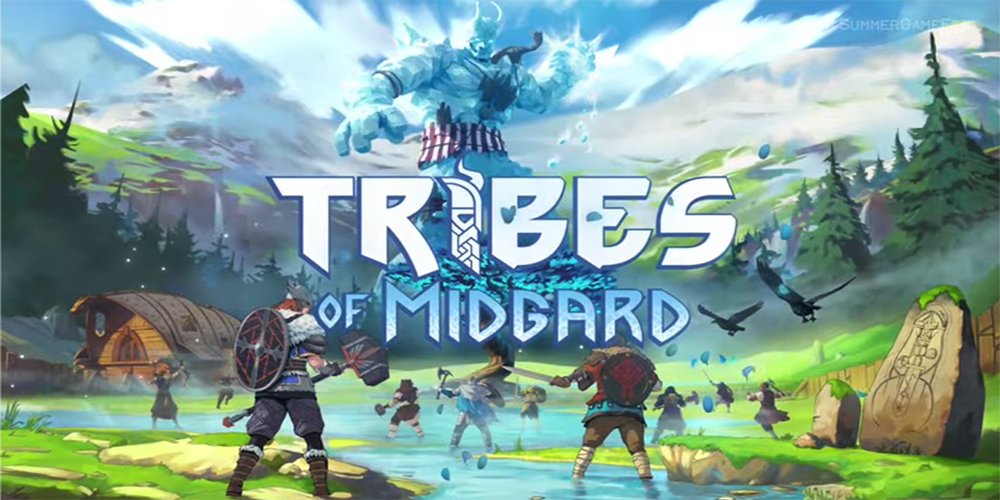 Image Credit: Saber Interactive/Summer Game Fest
Following Weezer, we moved to Endless Gungeon and an extended look at the SEGA top-down roguelike. Sony stopped by quickly with the Insomniac Games team to talk about a launch stream happening tonight on Twitch.
A fun Giancarlo Esposito interview about Far Cry 6 came next, where Esposito claimed his character is not a villain…at least in his eyes. A new costume for Fall Guys from the Nier series is coming next week. Plus, MiHoYo's Genshin Impact is getting a new character as well. The newly-formed Deviation Games arrived to talk about their new studio formed by former Call of Duty developers. The studio is a new member of the Sony studio ecosystem in an official partnership.
A performance of the Sonic Symphony Orchestra came next, which is fun for fans of the longtime series. The zombie multiplayer game Back 4 Blood was teased briefly before a final set of announcements. A sneak peek of Tunic as part of the ID @ Xbox demo event on Xbox and PC next week was a really exciting announcement. Hack-and-slash title Tribes of Midgard got a nice trailer too. Evil Dead: The Game also got a scary trailer that seems perfect for fans.
One More Thing…The Final Reveal of the Summer Game Fest 2021 Kickoff Event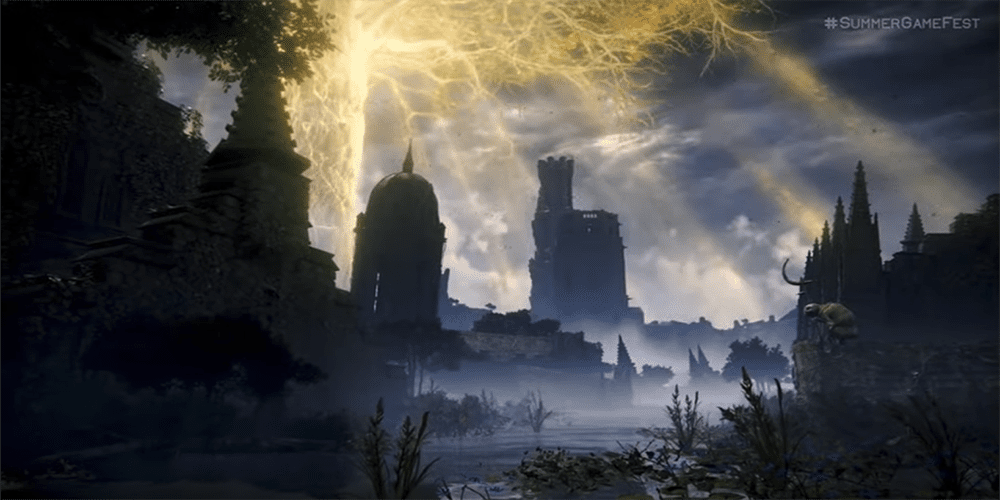 Image Credit: FromSoftware/Bandai Namco/Summer Game Fest
Everyone knows the final moments of a gaming presentation are usually the most electric. The Summer Game Fest 2021 Kickoff event certainly lived up to this expectation. To finish the event, Geoff Keighley presented the next project from FromSoftware. The long-awaited reveal of Elden Ring truly sent chills down my spine. The project features the help of George R.R. Martin and looks like a fantasy epic for the books. The trailer looked unbelievable and I'm so excited to see more from the upcoming release. Oh, and did I forget to mention that the game is coming on January 21, 2022. The game will release on current-gen and next-gen games.
There's Much More to Come in the Year's Busiest Week of Gaming News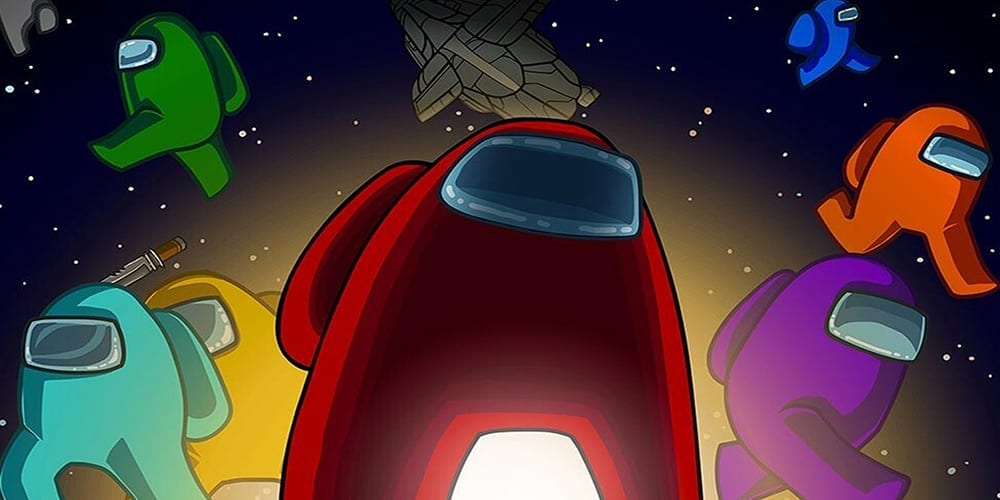 Image Credit: Innersloth
Be sure to check out the full stream for yourself on the Summer Game Fest YouTube channel. For more news from Summer Game Fest 2021 and E3, be sure to keep reading Comic Years for every recap, rundown, and reveal from the busiest week in gaming.
Featured Image Credit: Summer Game Fest
Taylor is the Gaming Editor of Comic Years and a lifelong fan of video games. He holds two degrees in Political Communication and wrote a Master's Thesis on resistance movements, race, and the exploitation of college athletes. His wife and two Toy Australian Sheppards keep him sane.
Leave a comment