Path of Exile 2 Gameplay Looking More Toward Elden Ring
If you ask anyone to describe Path of Exile, they'll likely bring up Diablo. After all, the action RPG has borrowed a lot from it. However, a recent IGN interview points to a different approach. Path of Exile 2 is moving away from that formula.
Apparently, it has to do with Diablo 4's problems since launch. Now, Diablo 4 hasn't been a bad game by any means. It has captivated fans with its lore and secrets. But, critics have pointed out class balance, technical issues, and more.
Of course, developing an online game is tough. I mean, there's Overwatch 2. And, PoE's developers plan to learn from others' mistakes.
Path of Exile 2's gameplay moves toward Elden Ring instead of Diablo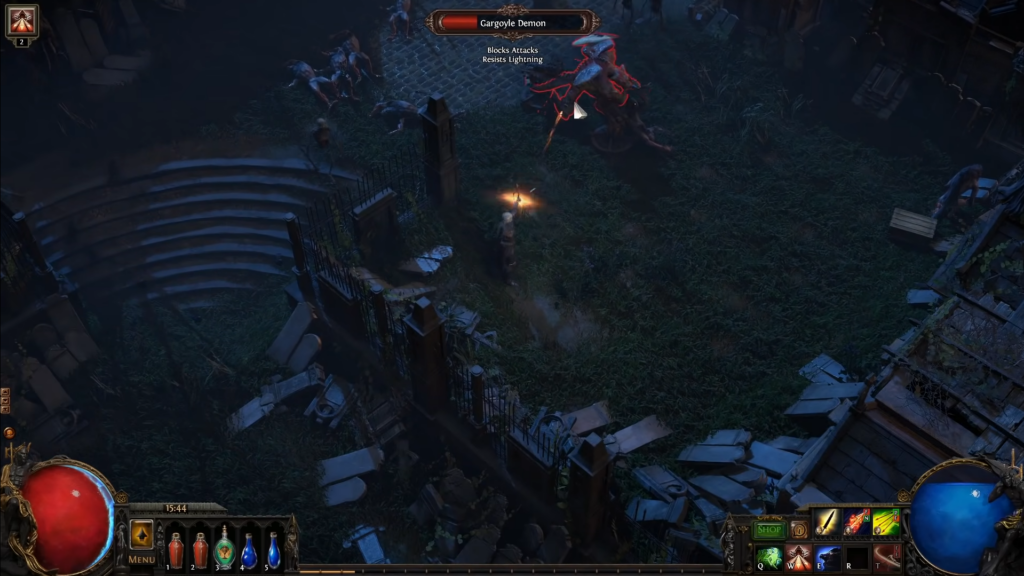 It still looks Diabloesque to me, but it'll probably remain visual. (Image credit: Grinding Gear Games.)
During the interview, the developer stated that Diablo 4 was on an "MMO path." He attributes that to gameplay elements, like cooldown rotations and an open world. Instead, Path of Exile 2 will focus more on hardcore action.
While he praised Blizzard's approach, it wasn't for him. That's curious since the first PoE came as Diablo 3's competition.
The developer pitched the new game as much more focused on action and bosses. Then, we can combine that with complete character control. They wish to maintain the existing item system, too. And, rare monsters will be fewer, more challenging, and more rewarding.
Diablo 4 issues influencing Path of Exile 2's development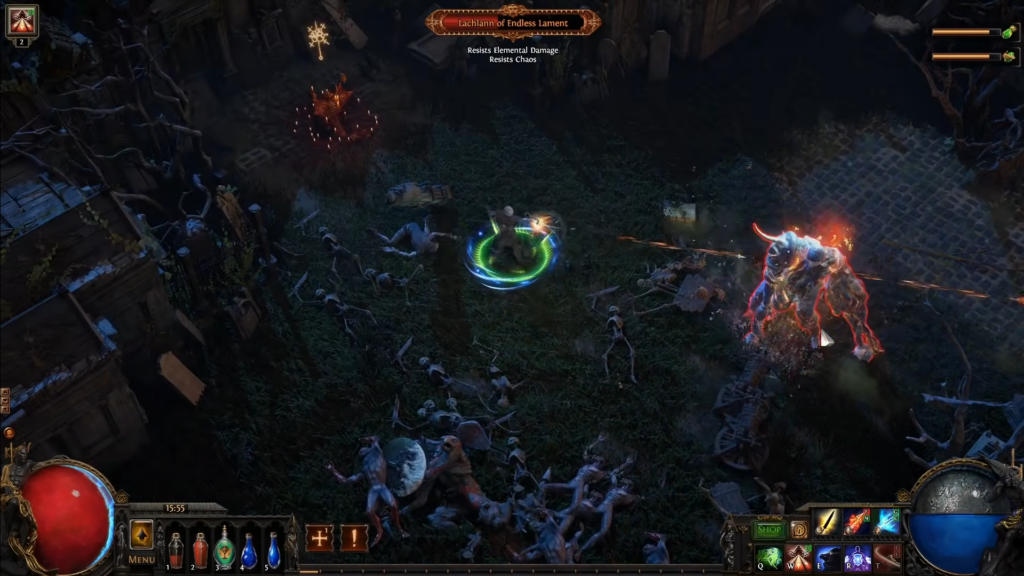 This stance is fitting since the first game benefitted from Diablo 3's issues. (Image credit: Grinding Gear Games.)
Blizzard's action RPG has earned a lot of criticism over balancing. The best example is easily its Sorcerer class. Recent updates rendered it virtually useless, according to fans. Plus, balancing isn't as simple as tweaking numbers and code.
As such, Grinding Gear Games are now focused on balance above everything. According to them, getting the balance right at launch is vital. It'll dictate what players get used to. From there, it'll be difficult to change it without meeting resistance and hate.
That becomes even more important with the second installment. Let's remember it was first somewhat of an expansion. Moving from that to a full game brings unique challenges.
When to expect a closed beta for Path of Exile 2

Yes, it's still far into the future, but there's a very good reason for that. (Image credit: Grinding Gear Games.)
Path of Exile 2's announcement came in 2019. So, it'll be half a decade old by the time its closed beta comes. June 7th, 2024 marks the date for the game's beta. Although, the developer gave a solid reason for that.
The beta won't be a slice of the game. Curiously, the beta will offer the entire game to players. In my opinion, that's a pretty good excuse for the delay. Plus, it'll help the developer get the balance right.
That's also the reason for the beta being the entire game. They want to run it for as long as necessary. That way, they can gather feedback on every section, level, and enemy in the game.
After all, getting the balance right on launch is vital.
Featured Image Credit: Grinding Gear Games.
Leave a comment