Diablo 4 Season 1 Release Date Reveal And More
Diablo 4 has been re-enchanting fans, even those mad at Immortal. With a decent release, now it's time for more. And, the Diablo 4 Season 1 has finally been revealed. By the look of things, it's a big one.
Since its release, the game has offered a ton of content. With the upcoming season, players might get spoiled. We have a new battle pass, items, and enemies. Maybe we'll get answers to the secret ending? If anything, it'll be interesting to see how this changes with Baldur's Gate 3. Blizzard might need to try hard to maintain player counts.
So, what will the new season bring?
Diablo 4 Season 1 release date revealed during announcement
Just a couple of weeks away from the new season. (Image credit: Blizzard Entertainment)
Well, you can see it above. The first season of Diablo 4 is coming out on July 20th. The season has a specific mindset. It strives to expand player options and content. So, it'll introduce new ways to build your character.
And, it does so with two new additions.
Firstly, we have the Malignant. This will introduce new enemies and a powerful item to expand your power. Then, we have the battle pass. It offers a bunch of quests to help you understand the Malignants better. And, it'll grant you different rewards for completing it.
July 8th will feature a soft season launch with items and balance changes.
Diablo 4 new season giving even more power to players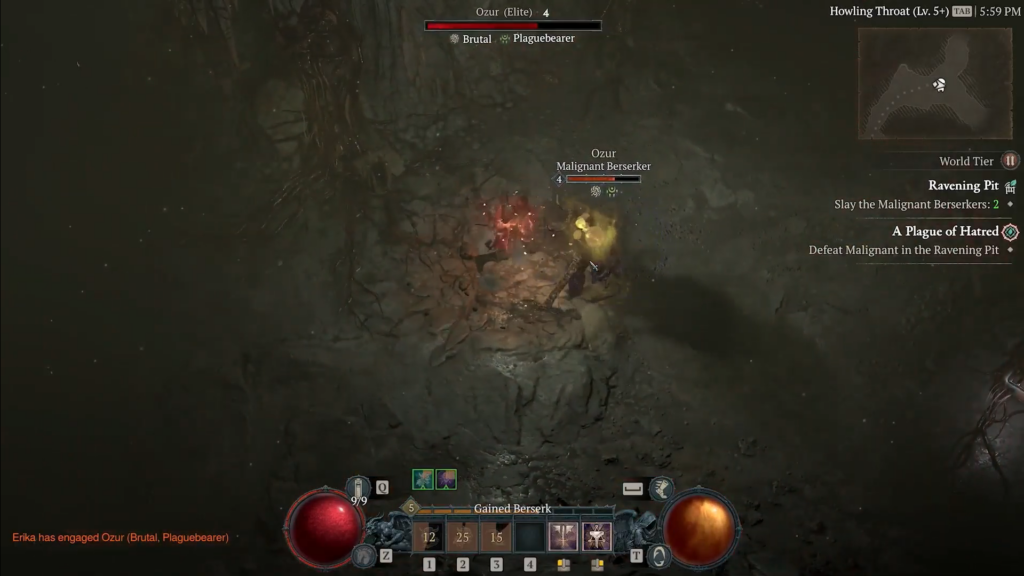 Basically, you want to farm anything with "Malignant" in its name. (Image credit: Blizzard Entertainment)
Easily, the most exciting part of Diablo 4's Season 1 is the new enemies. Enemies have a chance to spawn as Malignant variants. These variants are considerably more dangerous. And, they can show up throughout the game.
Malignant monsters are different versions of regular Elite monsters. Plus, it has additional powers. You can kill them to have them drop hearts. You interact with that heart to attract waves of minions. After beating all of them, you get a Caged Heart. 
Cage Hearts are more powerful than Legendaries. You can equip them into your gear to unlock new builds. The game will feature four types of hearts.
The Diablo 4 Season 1 battle pass summarized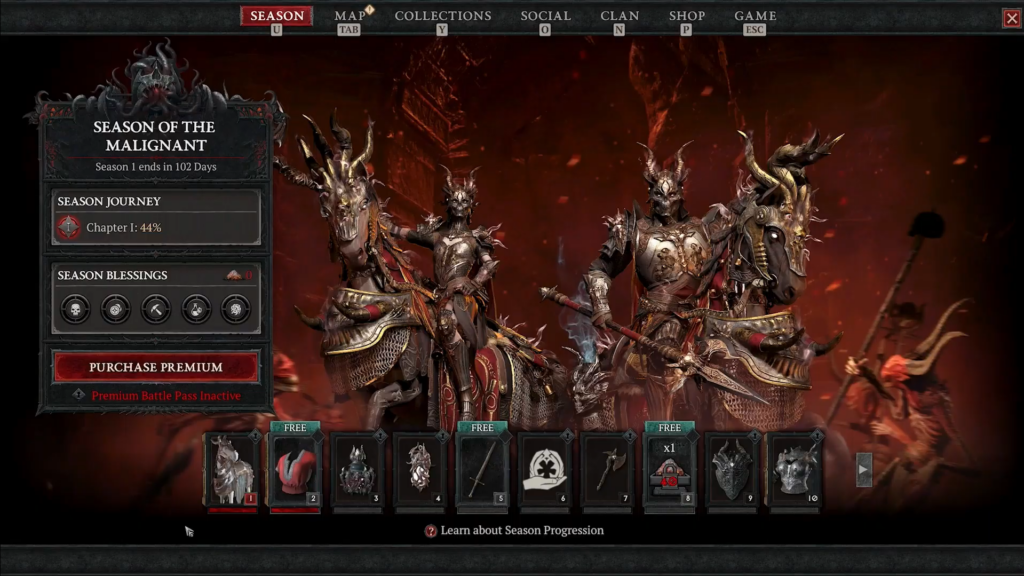 I'm not an expert on battle passes. So, you have to let me know whether this is good. (Image credit: Blizzard Entertainment)
Lastly, we have the battle pass. Completing it is optional and not part of the main campaign. Instead, the battle pass brings a new quest line about the Malignants. It'll give you a chance to learn more about them and their dangers.
Naturally, the battle pass also features different cosmetics and rewards. This content is exclusive to the season pass. Therefore, that's your incentive to complete it. Also, the Malignant quest line might only be for this season.
Featured Image Credit: Blizzard Entertainment
Leave a comment