Pokémon Legends: Arceus Gameplay – A First Look Trailer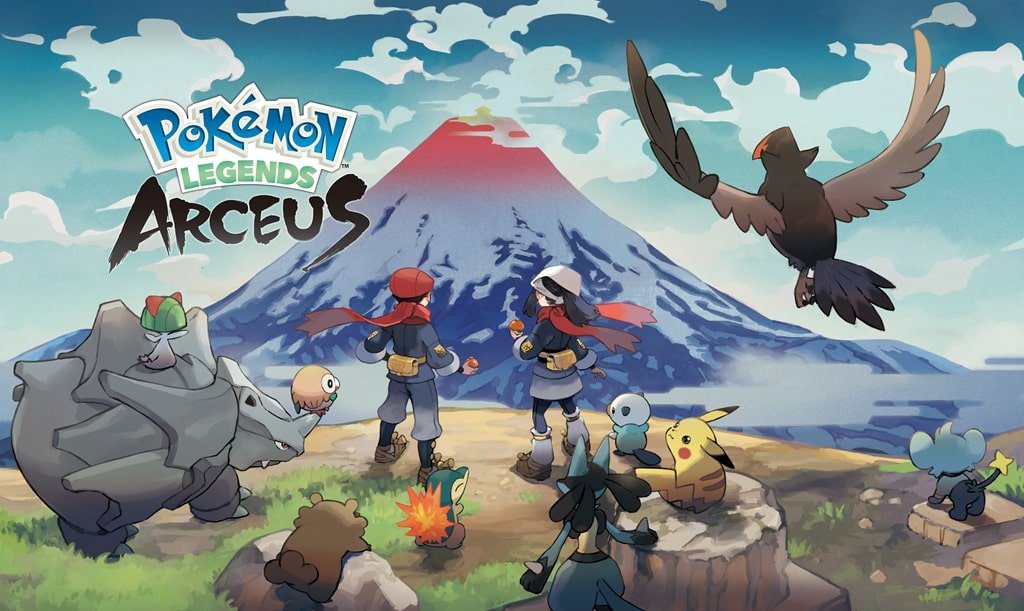 If you're a Pokémon fan, then I don't need to tell you a new game comes out soon. That said, this isn't the Pokémon experience even the most diehard fans are used to. Firstly, this is a new off-shoot series called Pokémon: Legends. Overall, the game is going to take us back in time and give us new gameplay elements with which to explore the world of Pokémon. Secondly, this Switch release is the first major game in the franchise to pull away from what has worked for Pokémon for 25 years now. In short, there's a lot riding on this game. A new trailer showed off Pokémon Legends: Arceus gameplay and fans seem to feel a bit better about this new take on the series for Switch. If you're curious about the new game, then let's talk about the gameplay preview we got this week.
Trailer of Pokémon Legends: Arceus Gameplay Shows Off Riding, Battling, and Crafting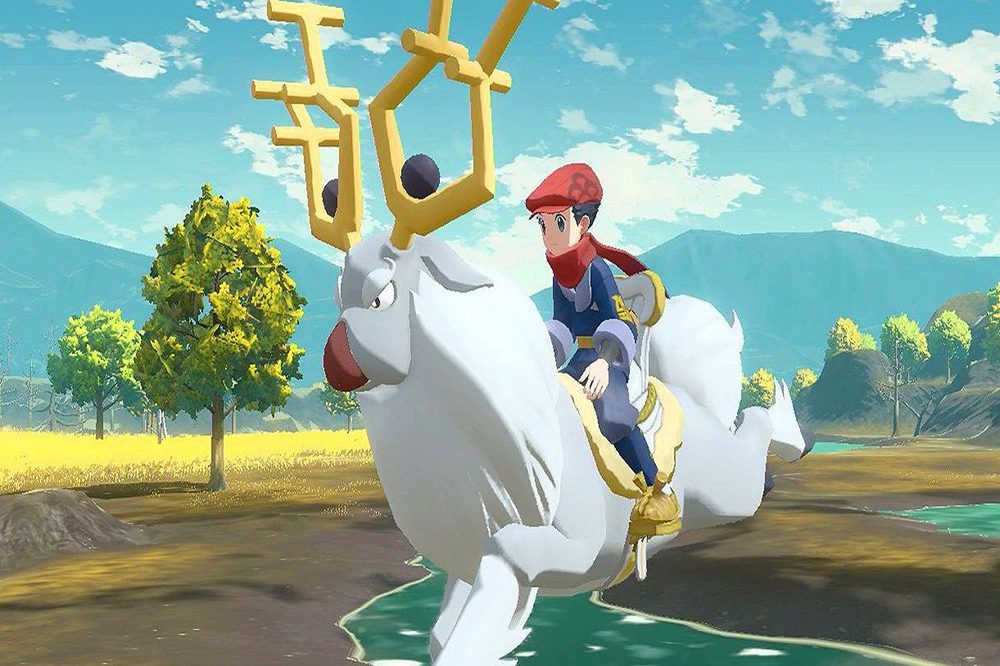 Image Credit: Nintendo
From the first Pokémon Legends: Arceus reveal, The Pokemon Company showed its cards up front. The goal here wasn't to simply make small changes to the format of past games. This project focuses on taking great elements from other action-adventure games and putting them in the Pokémon world. There are a lot of parts of the new trailer for Pokémon Legends: Arceus that look like other Switch releases. Breath of the Wild and even Monster Hunter Rise come to mind immediately. Still, this looks unique enough to satisfy fans in a way that expands what we expect from the franchise.
Riding a Pokémon or flying into the air with one occurs in the other, traditional games. That said, these things don't happen in real-time to your character. In the Arceus gameplay trailer, we see both in 3D. While the graphics aren't jaw-dropping, there is a distinct art style you can see the team going for. Will it work? It sure seems like the deciding factor will be exactly how fun it is to explore this world. In the trailer, we see a Monster Hunter-style missions and requests system replace the linear story of other releases. Crafting from that series and more noticeably Breath of the Wild come up in the gameplay reveal as well. That alone makes it seem like the actual fun factor has potential.
On the Switch, you can play RPGs, action-adventure games, and even Pokémon games. Mixing the elements of all three with the IP of one of the most recognizable games of all-time is a big move. It's one that The Pokemon Company is likely using to see what the future of the series should look like.
Is the Iconic Nintendo Series Changing Its Format?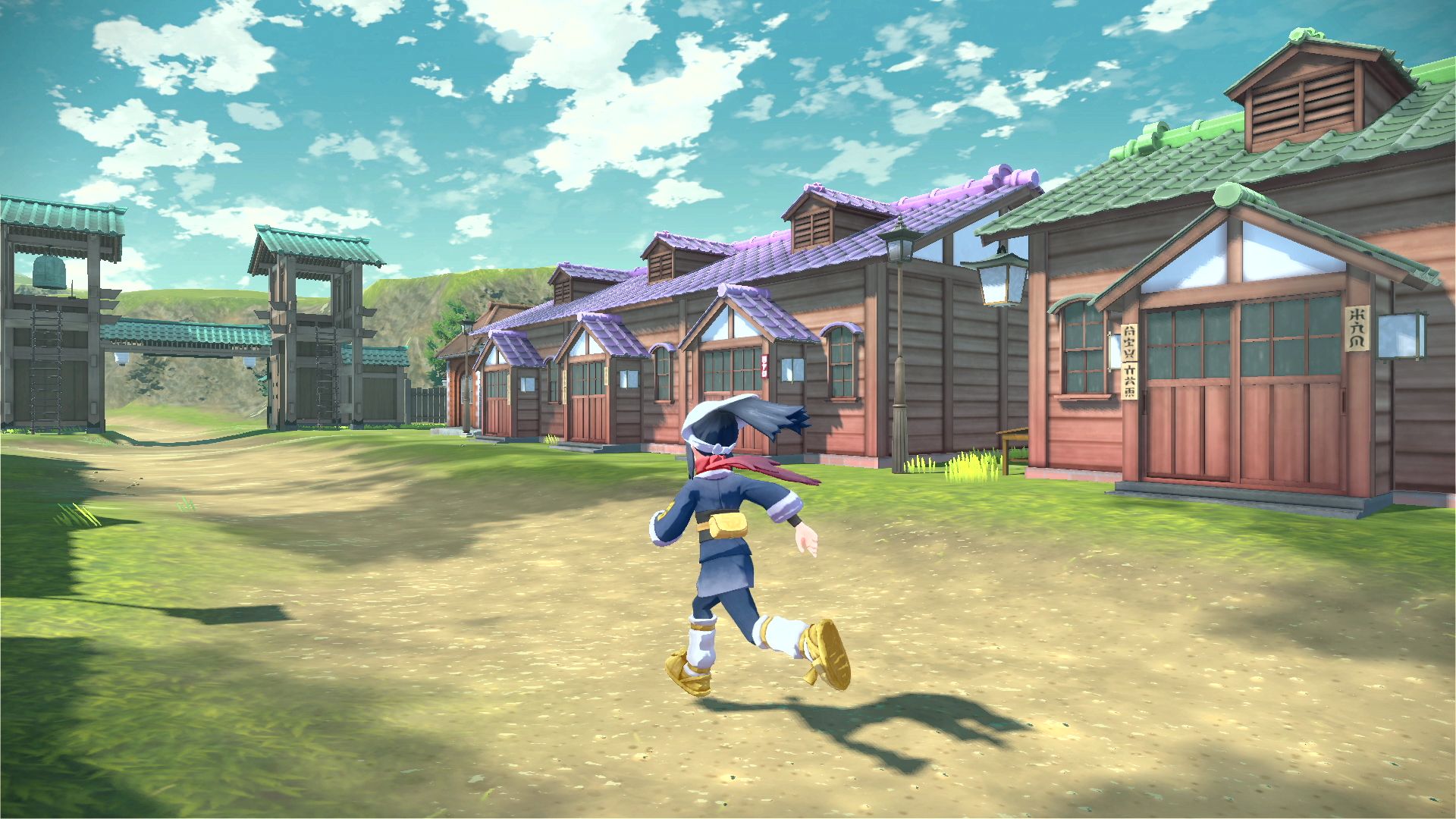 Image Credit: Nintendo
Overall, every new mainline Pokémon game brings changes. Things like Exp. Share, Mega Evolutions, and even the Wild Area from Sword/Shield are changes. That said, they don't change the fabric of what you do in the game. Traditional gameplay includes earning badges, collecting new Pokémon, and facing off against some devious team of villains. In Pokémon Legends: Arceus, the gameplay we see is vastly different from this format. Will this mean a major switch to the way we play Pokémon games?
If Pokémon Legends: Arceus sells well on the Switch, then we might see more games in this sub-series. The fact of the matter, however, is that Sword/Shield sold incredibly well. That format, the traditional one I overviewed in the last paragraph, still works. Money talks –  it's why we haven't seen major changes to the structure of Pokémon. Fans crave change, and even demand it, to the point of many boycotting the last mainline release. Arceus might be the difference maker that many are looking for to return to the series. It could also draw in players who like titles like Monster Hunter but usually stay away from Pikachu & Friends.
Can Arceus Bring New Players In (or the Old Ones Back)?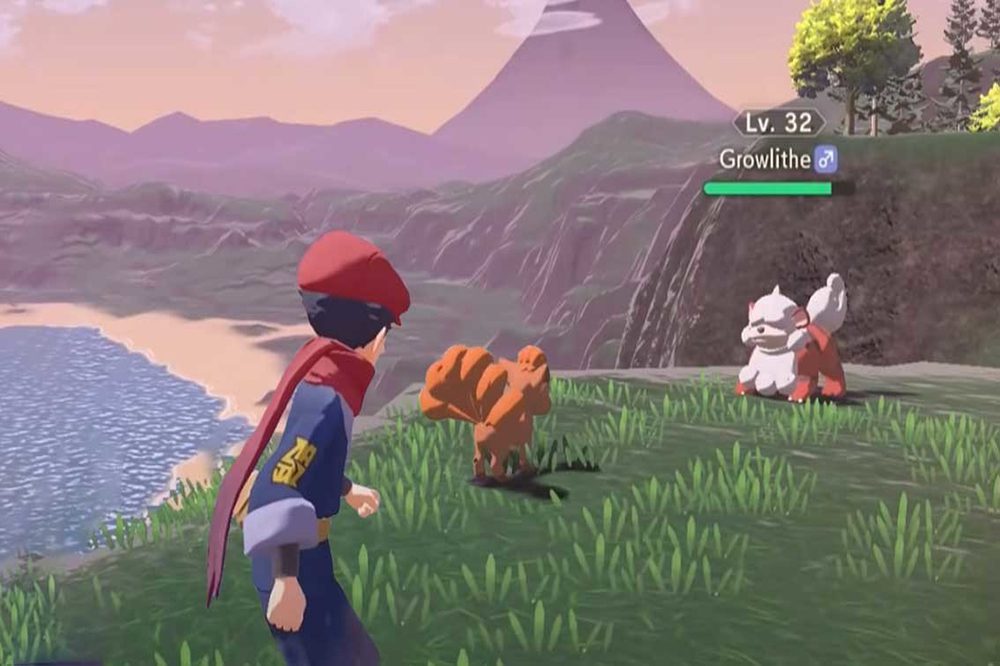 Image Credit: Nintendo
Overall, there's enough things in the Pokémon Legends: Arceus gameplay trailer to allow it to rule Switch sales for January and February. That said, the real question will be who plays this game. A major shift in gameplay structure would leave me to assume The Pokemon Company wants to tap into other player bases. As mentioned, Monster Hunter and Breath of the Wild fans come to mind first and foremost here. Arceus could be what draws in a lot of people who don't think of themselves as Pokémon fans for a few reasons.
Firstly, there's no denying the influence and power of Pokémon. If you don't usually play the games, then you at least know about them. Secondly, the elements coming into Arceus from other game franchises are proven to be reasons people love those games. Crafting is a blast in terms of strategizing battles with enemies in other franchises. Mix in Pokémon and even the illusive, titular legendary monster and there's a lot of intrigue built into this release.
In short, I don't think it's likely that people abandon their favorite games and become diehard Pokémon fans from Arceus. That said, it's likely that this draws more interest from the unusual suspects that typically skip the series. We'll find out just how tempted players are by the new format in just a few weeks.
Pokémon Legends: Arceus Releases on January 28
Image Credit: Nintendo
Overall, gameplay looks great, but it's a whole other experience actually playing a game. Pokémon Legends: Arceus releases for the Nintendo Switch on January 28. We're just weeks away from the biggest format change to the series in its illustrious history. Will you be picking up the game after seeing gameplay? If you're leaning one way or the other after this latest gameplay trailer, then let us know what you think about Pokémon Legends: Arceus in the comments.
The main thing to remember about this game is that it's truly pushing the envelope to what we know a Pokémon game to be. That's enough of a reason to keep an eye on it, even if you don't plan on playing. I, for one, will be picking it up day one. As a big Pokémon fan, this is the sort of change I wanted for years. We'll be covering the game right here on Comic Years upon release. Make sure to use the comments below to drop any questions you have as well. This way, I can try to address some of the things you're already thinking about in the review.
Thanks for reading Comic Years for all things gaming, comics, and pop culture.
Featured Image Credit: Nintendo
Taylor is the Gaming Editor of Comic Years and a lifelong fan of video games. He holds two degrees in Political Communication and wrote a Master's Thesis on resistance movements, race, and the exploitation of college athletes. His wife and two Toy Australian Sheppards keep him sane.
Leave a comment