Monster Hunter Rise Review for Nintendo Switch
For a relatively new series, Monster Hunter's growth over the past 17 years is unbelievable. The 2017 entry Monster Hunter World brought the series to new heights and new players. After exploring the Xbox and PlayStation experiences, Monster Hunter Rise returns players back to Nintendo consoles. Coming later in 2022 to PC, the for-now-exclusive game can't compete with the PS4 and Xbox One in terms of graphics. What does a new iteration of the Monster Hunter experience offer after its most successful game to date? In short, Capcom's latest monster-slaying loot slasher is more streamlined and effective than ever. More importantly, the game's sixth mainline entry offers the best introduction for newcomers that the series has seen in years. Here's our review of Monster Hunter Rise for the Nintendo Switch.
Changes to the Hunt
Image Credit: Capcom
The decision to launch a mainline Monster Hunter game on the Switch seems to have paid off. Monster Hunter Rise's three-day sales topped 4 million after its debut this past weekend. Many reviewers like myself received review copies for the game a day before release. That means I've had about 30 solid hours to explore the game for the purposes of my Monster Hunter Rise review for Nintendo Switch. My largest concern going into the game was the precedent that Monster Hunter: World left on the series. Luckily, some changes to the way you hunt in Rise make it an almost more comprehensive Monster Hunter experience than its incredibly popular predecessor.
No change to Monster Hunter Rise impacts your experience more than the Wirebug. This addition provides you with two (at the start) recharging moves for your arsenal. You can essentially swing around like Spider-Man with these to evade hits, avoid falls, reposition, and add verticality to your attack. The Wirebug also allows you to travel up cliffs and mountains, albeit with a limited reach that forces some creativity and planning. Without load times to different areas of the map like past games, as well as the Wirebug's impact on traversing the terrain, this is the most pleasant Monster Hunter experience to date in terms of movement and mobility.
After you unlock the three-star Village Quest, Wirebugs play a fun role in personalizing your attack style as well. New "Switch Skills" that utilize the Wirebug allow you to choose moves with the Wirebug and your weapon of choice. As you progress your character's weapon rarity and skills, you'll obtain three of these special attacks to use during hunts. This gives you total control over your preferred playstyle once you find a weapon that works for you.
Tips for Your Monster Hunter Rise Weapon Choice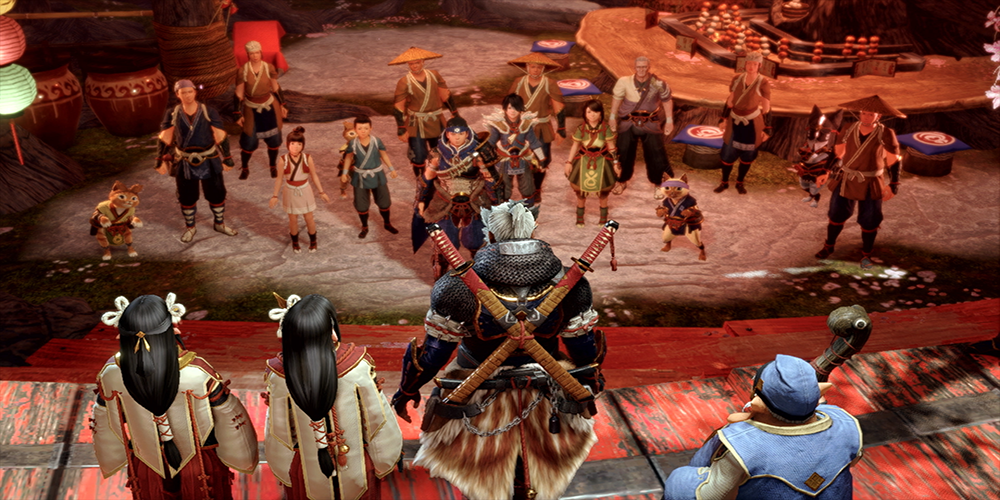 Image Credit: Capcom
The premise of Monster Hunter is simple. Choose a weapon type, hunt monsters, upgrade gear, and never stop improving your loadout. You have 14 weapon types to choose from, and my top suggestion is to try five or six that seem interesting to you from the start. I worked with 7 of the choices before landing on how I like to play. The 1-Star quests in the beginning of the game are particularly helpful for giving you low-threat opportunities to try new weapons. If you have a fetch quest in the first 5 hours of the game, then bring a new weapon along. See what you think of its speed, its combo options, and your mobility while using it.
If you want three to start with for reference, go with these. The Lance offers you space to keep yourself away from damage while learning the ropes of a larger weapon. The Dual Blades provide you easy combos and quick slashes which are great for getting a feel of close-range combat. For ranged attacks, start with the Light Bowgun. This gives you a feel for whether or not you like the ranged experience.
That's not your only method of attack, however. Items that slow, stun, and strike your monster foe are still on the table. Those methods are joined by the new addition of Wyvern Riding. This ability allows you to take control of a monster by riding them to attack other monsters or smash them into cliffs. It sounds a bit silly at first, but the thrill is so invigorating when it happens. Nothing beats trying to take down a monster, having another nearby monster get into the fight, and then taking the reins of one of them to fight the other.
Is Monster Hunter Rise for Nintendo Switch Good for New Players?
Image Credit: Capcom
Monster Hunter Rise isn't just fun; the game builds on key elements of the series in a streamlined manner. Improved map mobility provides you with more time to enjoy your surroundings. Great additions like the Wirebug and the new Palamute companion also offer familiar gameplay mechanics to the series without taking away what makes these games unique. Plus, you really can't talk about a Switch release without talking portability. The game looks great in docked mode as well as handheld. All of this is great for new players, but some who haven't gotten into the series as of yet are skeptical that these games fit their interests. Here's the best way I can put things for new players considering a purchase of Monster Hunter Rise.
Most of Monster Hunter Rise is quests. You take a quest that asks you to kill a monster or fetch ingredients. If that sort of stop-and-go experience sounds boring to you, then the good news is that your village is lively and full of fun characters. Plus, monster hunts can take a good chunk of time, which means the reprieve of returning to your village is a welcome treat after long battles. It's also where you'll forge and upgrade your weapons and armor. Various monster parts and things you find on hunts can go towards improving your loadout. If crafting is something that can intimidate you, then Monster Hunter Rise might be a good fit for you. The easy-to-navigate upgrade trees provide you with a clear look at what materials you'll need to get to that next level.
Overall, a curious gamer interested in the Monster Hunter series won't find a better intro to its unique world and gameplay than Rise. That takes us to the review score.
Monster Hunter Rise Review Score for Nintendo Switch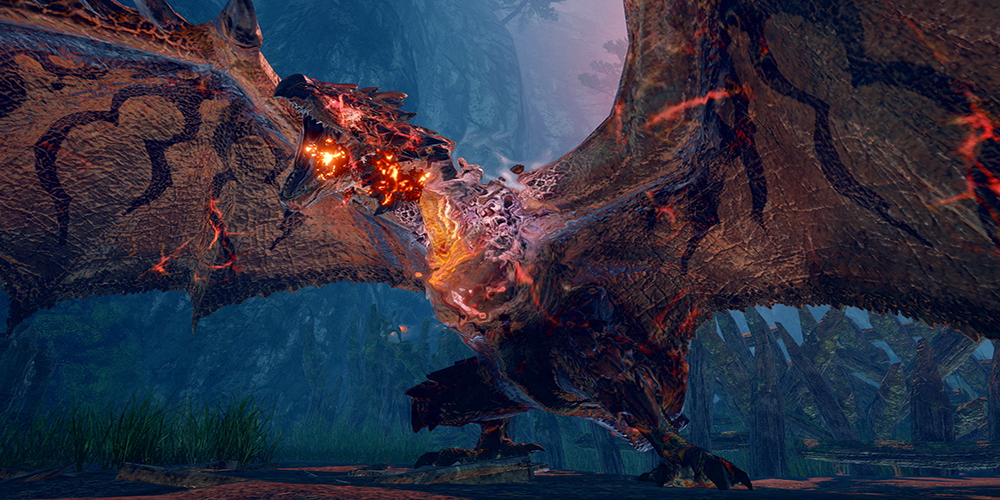 Image Credit: Capcom
I review games on a scale of 1-10; Monster Hunter Rise for Nintendo Switch is a 10 for me. As a long-time fan, I'm not left wanting anything from Rise that isn't offered. While Monster Hunter World provided us a more visual-driven experience, the actual act of playing Monster Hunter Rise is more enjoyable for me. Improvements to mobility are huge as are the Switch Skills. Multiplayer, a huge impact for many players, is also vastly improved in Rise. You can easily drop into hunts with friends and strangers without World's limitations of having seen the monster yourself first. I'm not even a multiplayer-minded player, but I've enjoyed trying out the feature more than I would have imagined at launch.
If you're a newcomer, then Rise gives you the best shot you'll have at falling in love with the series. If you're a longtime fan, or World player at the very least, then don't be worried that this is a watered-down experience. Gameplay improvements and huge steps forward for the game's ability to let you dictate how you hunt far surpass a graphical hit taken for Switch exclusivity. If it's that much of a concern, then you can wait for the PC release in 2022. I wouldn't though; portability feels great and on the TV, this game's art style looks wonderful. Monster Hunter Rise is one of the best games we've seen in 2021 so far. What are you waiting for? Get hunting!
Monster Hunter Rise is available now for Nintendo Switch.
A digital review copy was provided by the publisher for the purposes of this review.
Featured Image Credit: Capcom
Taylor is the Gaming Editor of Comic Years and a lifelong fan of video games. He holds two degrees in Political Communication and wrote a Master's Thesis on resistance movements, race, and the exploitation of college athletes. His wife and two Toy Australian Sheppards keep him sane.
Leave a comment