Marvel Future Fight – Adds New Doctor Strange Inspired Costumes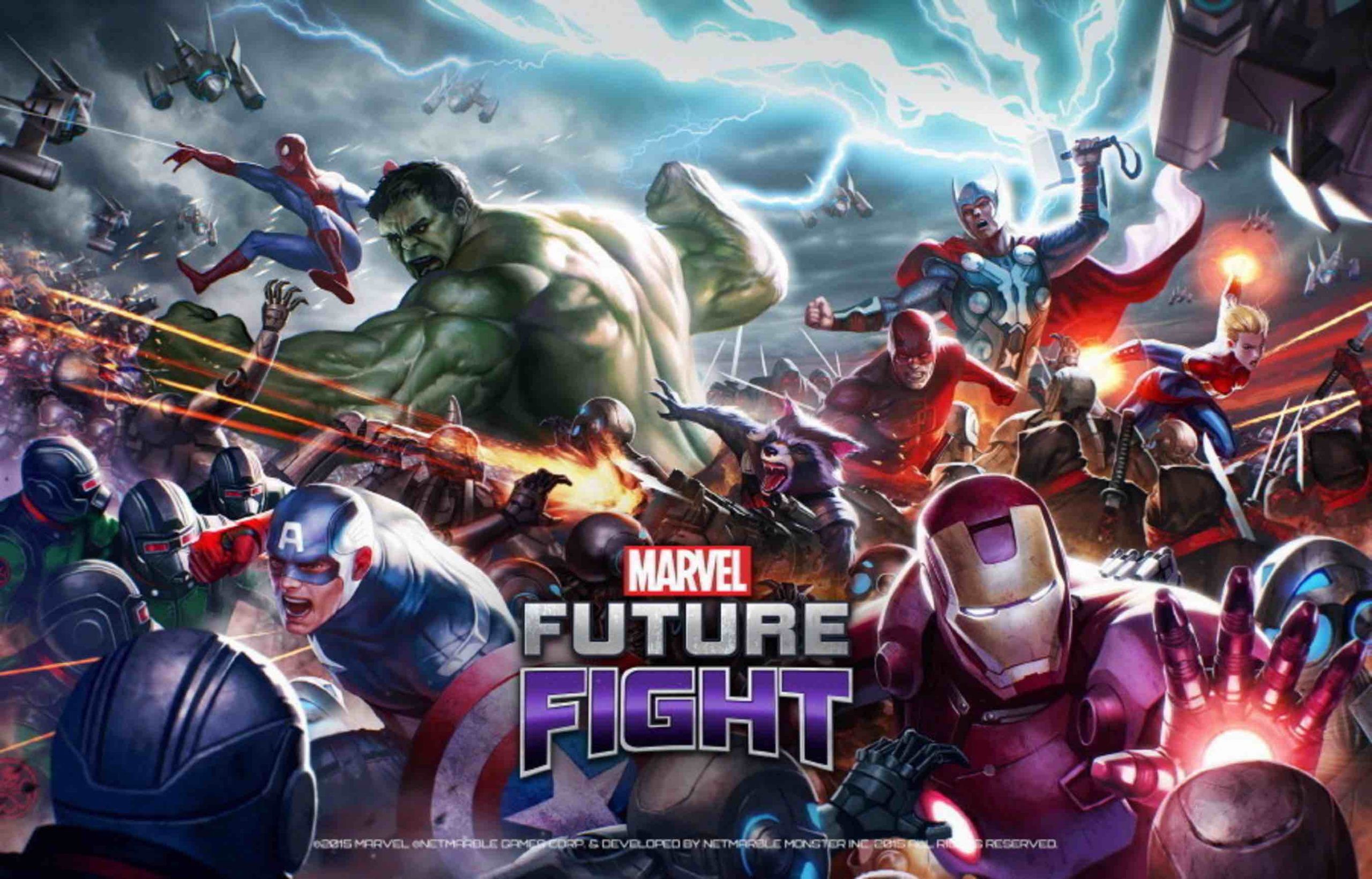 The Marvel Future Fight game adds new costumes for Doctor Strange. The update has been made by Netmarble Games, the company responsible for the game's development. From now on, users will enjoy exclusive designs inspired by the upcoming UCM movie, Doctor Strange: in the Multiverse of Madness. Among the new uniforms available are those of Doctor Strange, Wong, Scarlet Witch, and America Chavez. If you haven't tried this free Marvel RPG yet, we recommend you do, it's a lot of fun!
About the Game 
In case you're not familiar with the game, Marvel Future Fight is a hit mobile action RPG that puts the Superheroes and Villains of the Marvel Universe center stage. Netmarble Monster is the developer of this game. It is available with many detailed superheroes and supervillain uniforms, and players can collect over 200 characters to add to their squad and use in battle.
If you're eager to try the new update, Marvel Future Fight is available for download on the iOS App Store and the Google Play Store for Android devices. It is a free-to-play game with in-app purchases. You can also check out the trailer above or the official website to keep up to date with all the latest news.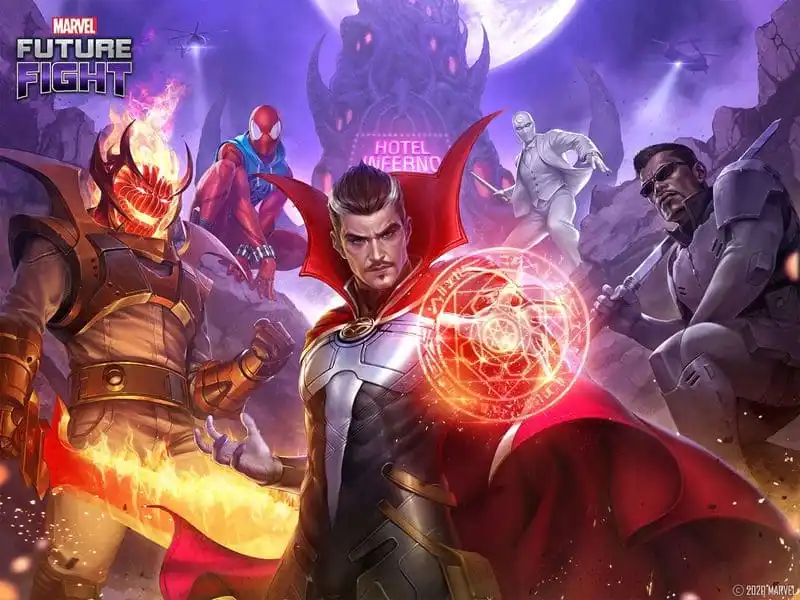 (Image: Netmarble Games)
Marvel Future Fight Adds New Costumes For Doctor Strange
Netmarble invites players to celebrate the upcoming theatrical release of Doctor Strange: in the Multiverse of Madness with themed content updates for Marvel Future Fight. The free-to-play RPG for mobile devices has just released a new update that allows users to have fun using new hot characters from the Marvel Cinematic Universe. In this new development from Netmarble Games, players will be able to get uniforms inspired by characters like Doctor Strange, Wong, Scarlet Witch, and America Chavez.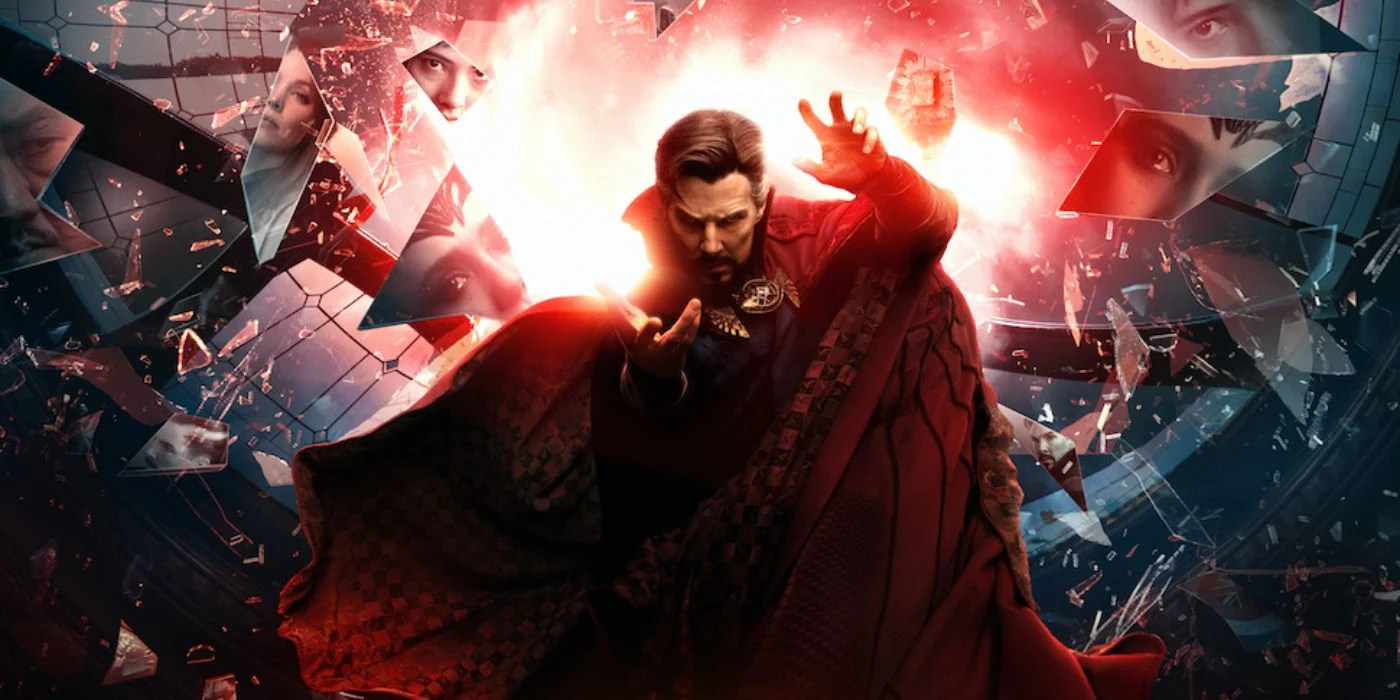 (Image: Marvel Studios)
In addition, the new version of the game gives users the possibility to upgrade Wong. To improve even more the gameplay experience, the Multiverse Invasion co-op mode has been added, this game mode allows three players to cooperate at the same time to clean up the place in real-time. This update combines Cooperative Play and World Boss Invasion, removing these two.
Moreover, the Marvel Universe feature has been improved. This development allows players to not only see their superheroes, but also all of their additional objects just by taking a look. The mobile role-playing game brings new uniforms and other enhancements. Thanks to this players can sync up with the highly anticipated movie, providing a more immersive experience for players around the world.
(Image: Netmarble Games)
The new Multiverse Invasion co-op mode allows players to form a team of three to overcome challenges in real time. On the other hand, the Co-op Game and World Boss Invasion modes will be retired. In line with this, the MARVEL UNIVERSE feature now allows Agents to view their Superheroes and their items conveniently.
What do you think of this new game development? Do you know of any other Marvel-related video games you would like to recommend?
I am a circus aerialist influenced by Dick Grayson and Spider-Man. Fortunate to write about the characters that inspired me. I also have a Bachelor's degree in Political Science and a Master's degree in International Trade.
Leave a comment