Marvel Snap Season 2 Goes Wakanda Forever!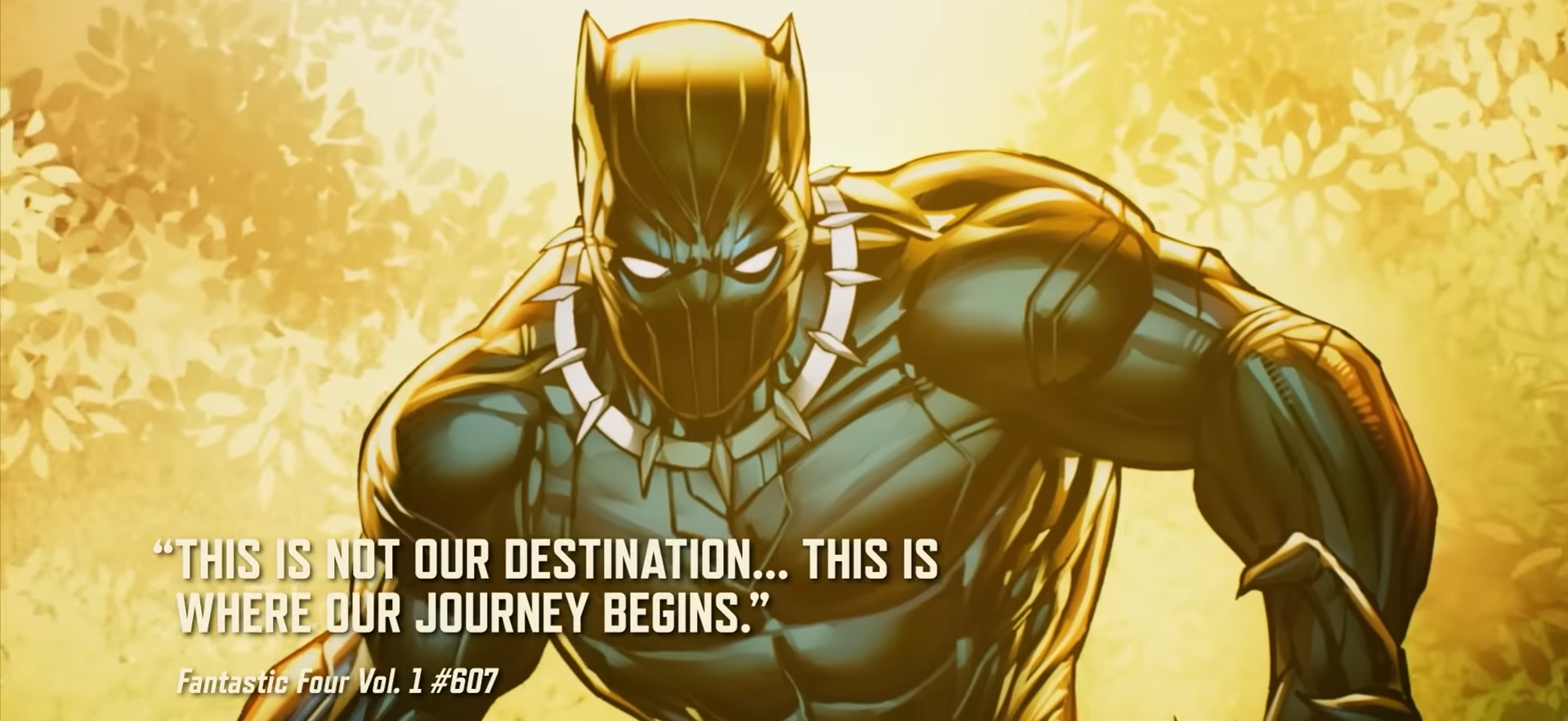 The hype for Black Panther 2 has been considerable. For some, it even made Rihanna's comeback possible. And, there are already talks about a third film. So, it's not surprising to see Marvel Snap's Season 2 focusing on that release.
Needless to say, Marvel Snap has been a huge success. The game released just a few weeks ago. And, it's already a major hit among players. Thousands of users compete daily to increase their ranking. And, a stable meta has been showing up.
Learn the way of the warrior with the latest season of MARVEL SNAP—Warriors of Wakanda!https://t.co/5XCW78gIrP pic.twitter.com/jM1AYVIUoO

— MARVEL SNAP (@MARVELSNAP) November 8, 2022
Yesterday, November 7th, saw the end of the first season. Players saw a hefty rank reset already. And, the developers finally revealed what's coming for the second season. You can watch the quick, official breakdown below.
Or, you can read the official news post. However, I'd recommend you watch the video if you want more information. The post is quite vague.
That said, don't worry. I'll summarize what we know so far below.
A new season overlapping with Marvel's latest film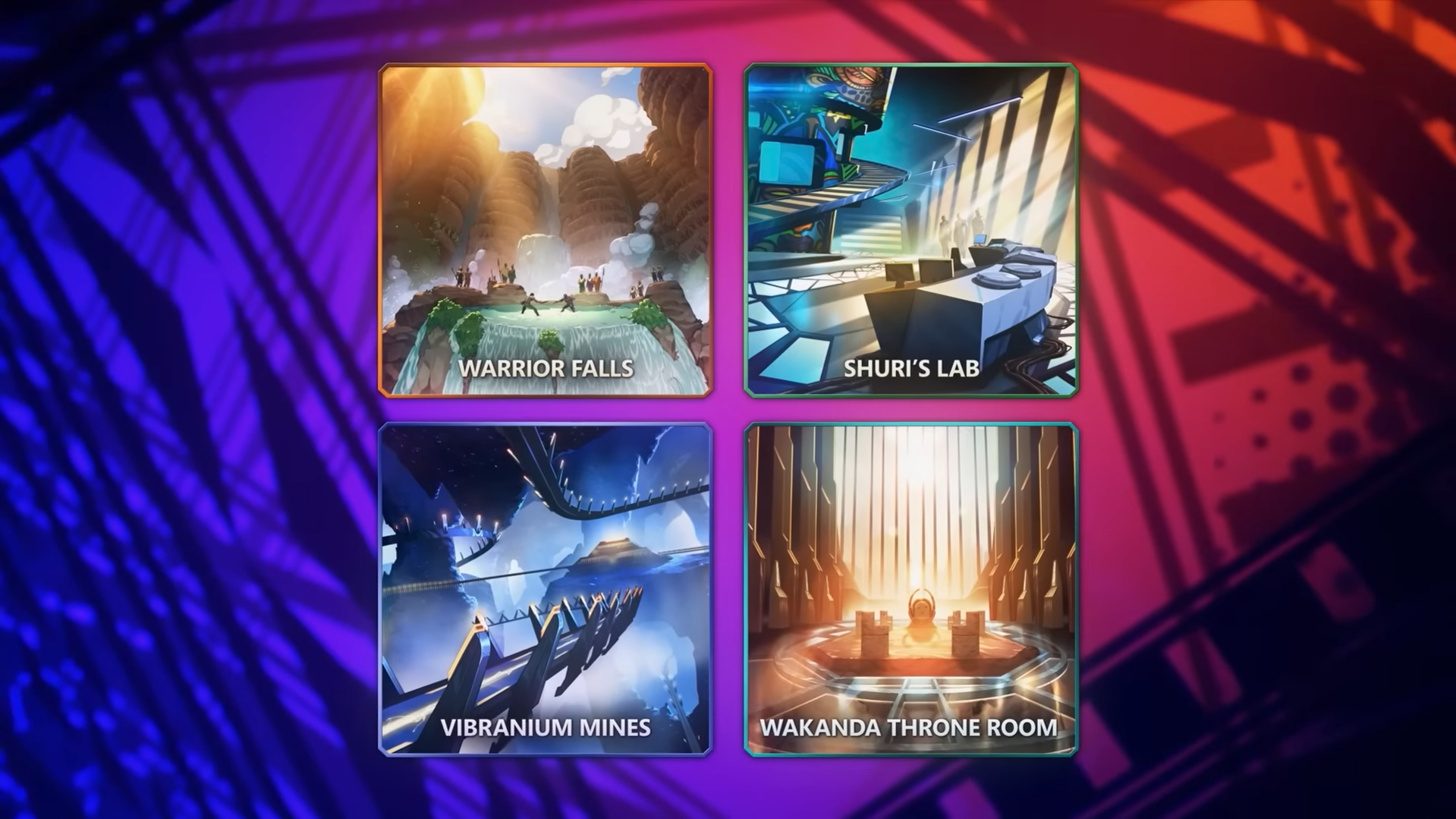 The four new locations focus entirely on Wakanda. (Image credit: MarvelSnap)
Black Panther: Wakanda Forever has generated a lot of excitement from fans. The first trailer has amassed over 40 million views. And, media outlets have gone insane over every new detail revealed.
And, the development team understands that. The second season of Marvel Snap will be all about Wakanda. The Warriors of Wakanda season will likely follow the previous season's steps. That means making the Wakandan side of the Marvel Universe its center.
Of course, that means that Black Panther will be the newest card added to the game. But, that's not everything.
Nakia and Okoye were already cards in the game. So, this season brings variants for those cards. Additional player icons and card backs are also part of the package. Finally, we'll also get to experience the four new locations shown above.
Marvel Snap Season 2 introduces Black Panther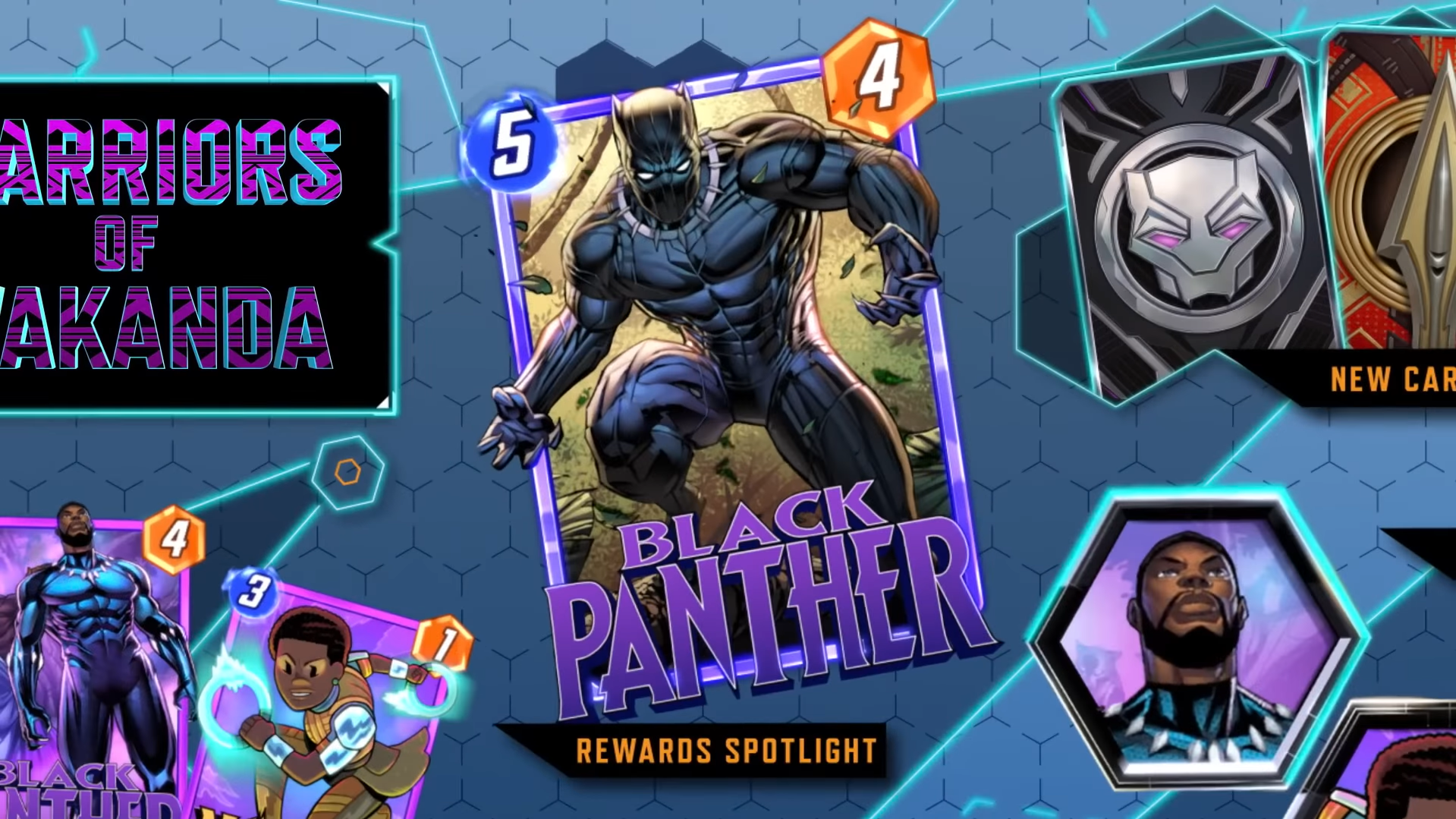 Black Panther brings a perfect card for combos. (Image credit: MarvelSnap)
Of course, the newest card brought to the game is Black Panther himself. As I mentioned, Marvel Snap's Season 2 presets the Wakandan universe. So, it makes sense that it also doubles down on the existing Nakia and Okoye cards.
But, why do I bring that up? What does it have to do with the Black Panther card? Well…
Black Panther is a 5-energy and 4-power card. It doubles its power when you reveal it. So, it combos perfectly with other power-increasing cards. As it turns out, Nakia and Okoye do exactly that.
Nakia gives +2 power to the 2 leftmost cards in your hand. Plus, Okoye gives +1 power to every card in your deck. So, you can create powerful combos with them to boost your power even more. Also, you can play Wong, which duplicates "On Reveal" abilities. That means you can double your power more than once.
I can see this new card becoming a new priority in the meta.
More content to be expected with the new season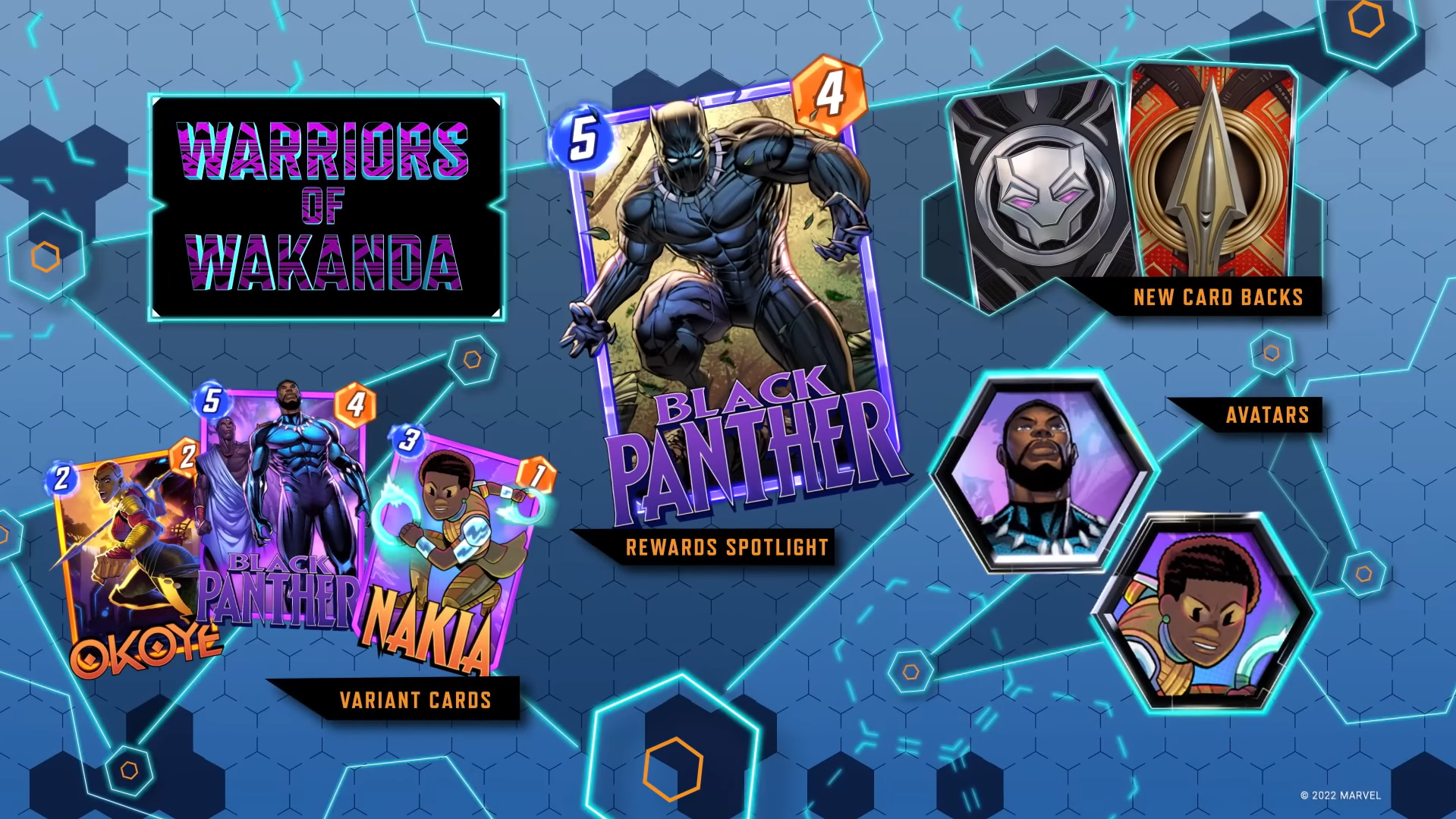 Transform yourself into a Wakandan warrior with the entire set. (Image credit: MarvelSnap)
Of course, a new card isn't everything. The new season also brings new variations to several cards. There's a Black Panther ancestors variant and variants for Okoye and Nakia.
Obviously, we can't forget the new locations. With the new season, we get Shuri's Lab, Vibranium Mines, Warrior Falls, and Wakandan Throne Room. I still don't know what are their unique effects. But, they'll likely complement the Wakandan cards.
As for the Battle Pass, nothing's been revealed so far. But, we can expect credits, gold, and the new variants.
Featured image credit: MarvelSnap.
Leave a comment