Star Wars: Hunters Delayed – 2023 Release Date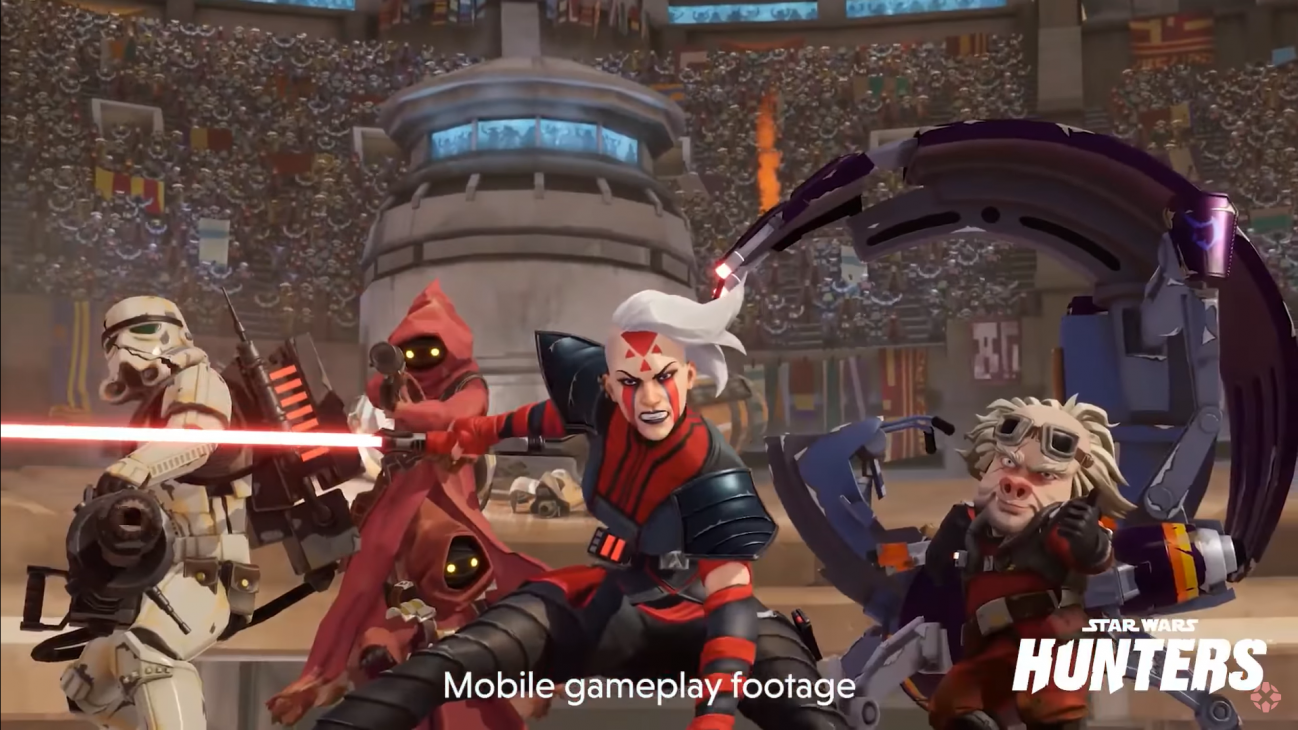 Star Wars: Hunters is an upcoming MOBA based on the famous franchise. It'll release on iOS and Android, as well as Nintendo Switch. It has attracted the attention of several outlets. But, why was Star Wars: Hunters delayed again?
They revealed the game a couple of years ago, during Nintendo Direct. It turned out to be a multiplayer arena game, similar to League of Legends. Yet, it elicited mixed reactions from fans.
It features a team of new characters made specifically for the title. Players can take on the role of rebels, stormtroopers, bounty hunters, and more. The team behind it is NaturalMotion Games, owned by Zynga.
It takes place between Return of the Jedi and The Force Awakens. And, it was already soft-launched for mobile devices in some countries in 2021. It features arena battles between different players on different platforms.
It was a great fix for fans waiting for new content, like the Ahsoka series. But, it's been the victim of a few delays now.
Not the first delay for the title
As Eurogamer reports, the news of Star Wars: Hunters delayed is a letdown for many. But, it's not the first time that the game goes through a delay.
It was firstly announced in 2021. And, the release date was for the same year. Then, it got pushed back to 2022. There were no reports of development issues or obstacles. Apparently, it was simply part of the development process.
Perhaps they just needed more time.
That said, the game did somewhat launch at the time. Some countries saw its release on mobile platforms. Since then, the game has been fully playable for those who got to try it.
This time, the delay comes as a commitment to release a better quality product. The developers want to ensure that the game is playable for years. So, they decided to further development time until 2023.
Why was Star Wars: Hunters delayed?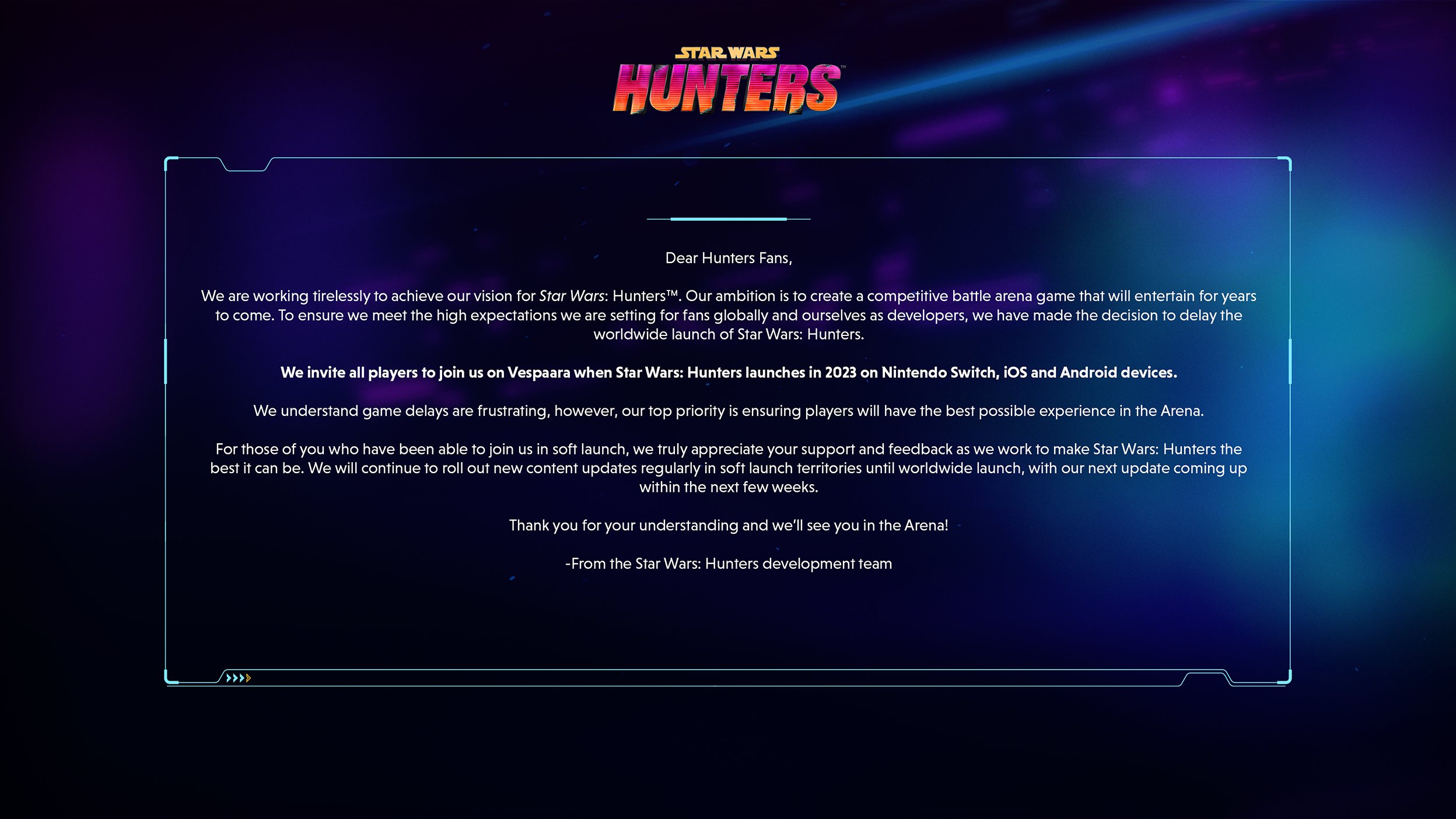 Update on Star Wars: Hunters pic.twitter.com/F0ebimryVY

— Zynga Star Wars (@ZyngaStarWars) July 18, 2022
As we mentioned, there were no signs of development issues for the title. There hasn't been bad news about crunching or workplace problems. As it seems, it's just a matter of ensuring the game gets enough time.
After all, releases like Cyberpunk 2077 marked what happens when we rush games. Thus, it's natural for developers to be wary of that.
The official Twitter statement above pretty much sums up the idea.
Right now, the team is working constantly to meet their vision for the game. They wish to create a competitive game that can entertain players. With titles like Wild Rift, the mobile MOBA market can be difficult.
Therefore, quality assessment and development take a lot of time. Competing with titles like that one isn't an easy task.
The tweet also suggests that the team is working with players from the soft launch. They've gathered feedback and used it to improve the game. Maybe that's another reason why it's gotten delayed.
Still playable for some users
As mentioned, the game soft-launched in 2021. Since then, fans have been able to try the game's features and characters. It seems like it's been a crucial part of development regarding feedback.
The game will still be playable until the game's official launch. But, current players are getting more than that.
The tweet mentions that they'll keep releasing new updates. These regular updates may contain new characters and content. And, they seem to aim for a constant schedule regarding the improvements.
The updates will keep coming for current players until the game's full release. After all, player testing and feedback are vital for a proper launch.
Leave a comment