Joseph Staten Joins Netflix Games for a New AAA Game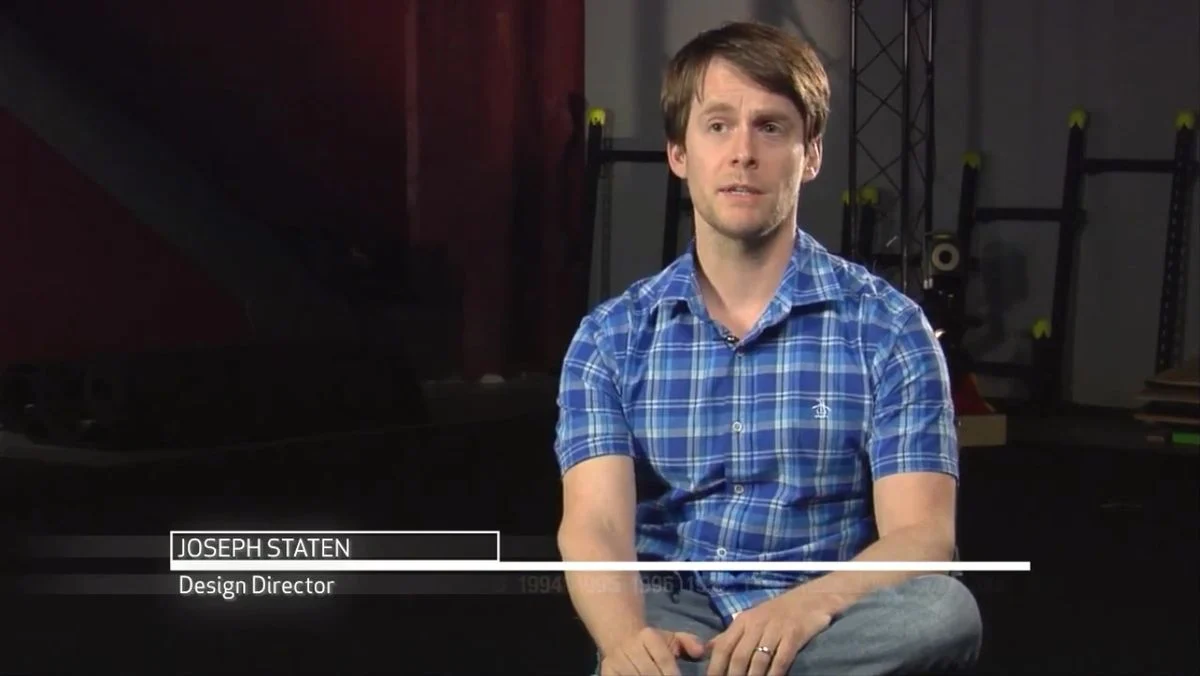 Netflix is investing seriously in its gaming platform. Now, Joseph Staten joins Netflix Games. Apparently, the writer and other members are already working on a new title. Launching a new AAA game would be a first for Netflix.
But, does the company have what it takes?
Staten could be the missing piece for them. He's responsible for the original Halo trilogy, Halo 3: ODST, and more. He even stepped in to save Halo Infinite after its launch. Without him, we wouldn't even have the Halo TV show.
How did this come to be? Let's see.
Joseph Staten announces retirement from Xbox ten days ago
Hey folks, I am indeed leaving Microsoft. I'll have more info to share soon, but for now, I'd just like to thank all my @Xbox colleagues for all their understanding and support as I embark on a new adventure. https://t.co/oMR0LXOzZb

— Joseph Staten (@joestaten) April 8, 2023
Staten quickly climbed the ranks at Microsoft. He started off at Bungie, before leaving for Microsoft. As the senior creative director, he stepped away from the Halo franchise. Instead, he worked on other strategies for the company.
He didn't come back to his original franchise until 2020. He returned as a project lead and head of creative. After that, he returned to Xbox Publishing.
In the tweet above, he confirmed his departure from the company. However, he didn't reveal anything else. Yet, he mentioned he'd have more information to share.
And, he did!
The shocking announcement: Joseph Staten joins Netflix Games
Well, that took almost no time. (Image credit: Joseph Staten's Twitter)
Fast-forward ten days, and Staten makes it official. Joseph Staten joins Netflix Games with a complete Twitter overhaul. Now, he has Netflix as his cover and URL. He also mentions his work on a new IP.
So today, I'm thrilled to announce that I've joined @Netflix Games as Creative Director for a brand-new AAA multiplatform game and original IP. Let's go! 2/2

— Joseph Staten (@joestaten) April 17, 2023
However, his announcement was more interesting. It came in two posts, talking about building worlds. He mentions deep mysteries and adventures. So, we might see his writing come to life in a deeper story.
Let's be honest, Halo doesn't have the deepest storyline. So, it'll be intriguing to see Staten's work on other games. His work on Halo novelizations has been fantastic as far as I've read. So, I'm thrilled to see what Netflix Games pulls off.
Joseph Staten joins the growing ranks of Netflix Games
Joseph Staten is far from the only one joining Netflix Games. The company has built a history of purchasing gaming studios. Boss Fight, Next Games, and Night School Studio are also among its ranks.
So far, the company has produced a dozen games. However, most of those titles have been fairly simple. Many compare them to mobile games. And, several team members have also mainly mobile developers. So, I'm not too confident at first glance.
Nevertheless, the company might surprise us. Amazon already did with New World. Sure, it was buggy at the start. But, it seems to have bounced nicely.
Do you think Netflix Games has what it takes? Time will tell.
Featured Image Credit: Halopedia.
Leave a comment