Comic-Con 2019 Lineup for Nintendo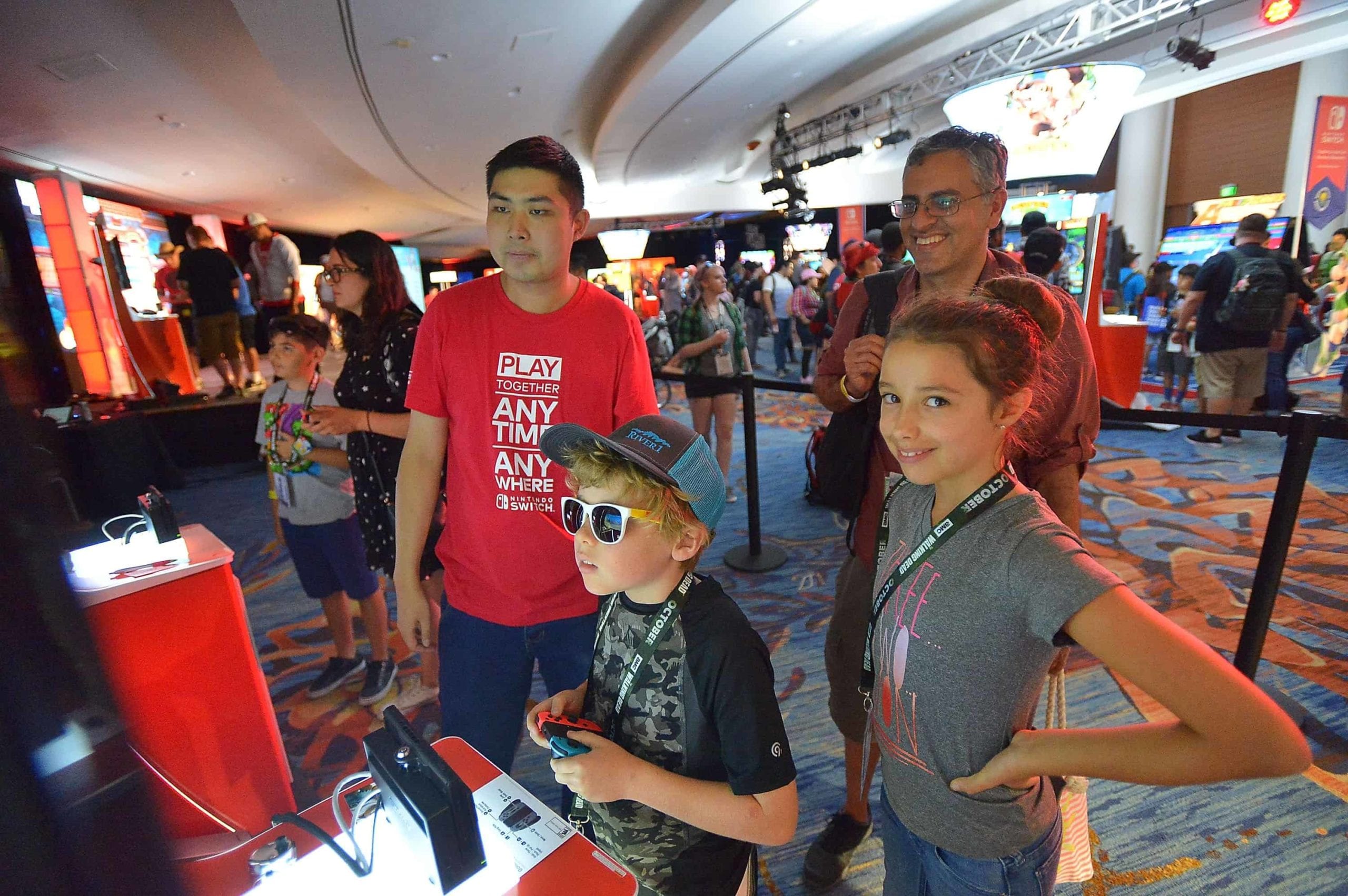 Comic-Con is underway, and that's amazing news for fans of everything pop culture. E3 took place last month, but that doesn't mean the gaming news and previews are over! In fact, Nintendo is all ready for their Comic-Con 2019 Lineup! Here's what to expect from one of the biggest names in gaming this week.
Nintendo's Comic-Con 2019 Lineup
Wondering what Nintendo is bringing to San Diego this year for Comic-Con? Well, their offerings are not at E3 level, but a big intersection between comics and gaming launches for them this week. On Friday, July 19th, the Nintendo Switch exclusive Marvel Ultimate Alliance 3: The Black Order launches! As many gamers know, the game has a rich history of honoring the comic origins of these popular Marvel characters. Marvel Ultimate Alliance 3 is the focus of their booth entirely. They are also putting on a Gaming Lounge nearby for game demos, news, events and more. Plus, be sure to explore the convention floor! Nintendo, as always, is spreading their fun and creativity all over the convention. For example, be on the lookout for exclusive toys, candies, and more.
Marvel Ultimate Alliance 3
The Nintendo lineup for Comic-Con 2019 is obviously going to emphasize an exclusive game featuring Marvel characters. If you love gaming and Nintendo, then you need to make it to this floor feature! The MCU is making Marvel one of the hottest IPs in pop culture right now. Likewise, the Marvel Ultimate Alliance games are very popular, and it's about time a new one came out. Fans were excited to hear that the series was making a return. The third entry in the series, after a long hiatus, promises to offer even more characters than the previous two. Additionally, the game is utilizing cel-shading to mimic a more comic book-like look.
There are 35 playable heroes confirmed for Marvel Ultimate Alliance 3: The Black Order. If you played the first two, then you know this is more than the other two games by far. Furthermore, fans will get to play as even more Marvel favorites in DLC packages focused on the Fantastic Four, X-Men, and other popular characters. The game is set to launch right during the middle of the convention. Attendees can demo the game and get exclusive merch at the Nintendo event booth. The game will also be featured at Hall H's Marvel Games panel, which is likely to include the Square Enix Avengers game as well. The Marvel Games panel takes place on Thursday, July 18th, at 1:30 p.m.
Nintendo Gaming Lounge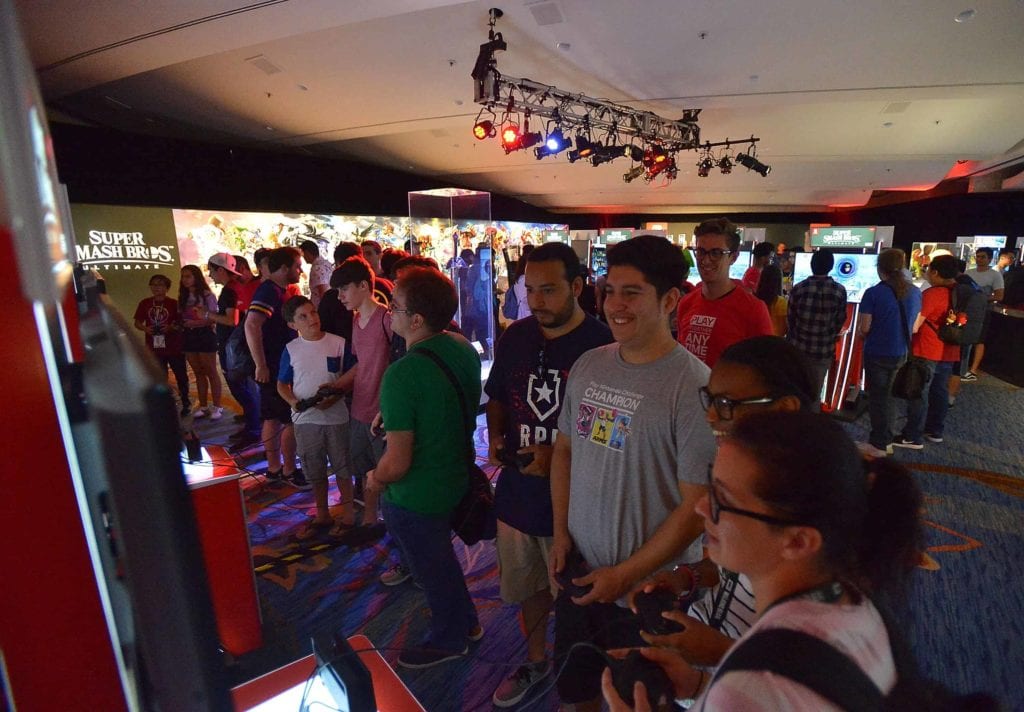 Outside the convention in the San Diego Marriott Marquis & Marina, Nintendo is hosting a Gaming Lounge. If you've been to a Nintendo Play event, then you know how these go. Instead, the pop-up event, like other remote events for the company, will feature new things to look forward to. This is a great chance for attendees to get out for a bit, or for non-con goers to visit a top notch gaming expo! The Gaming Lounge is going to feature playable demos for upcoming games, including the new Pokémon titles, Luigi's Mansion 3, the remake of Link's Awakening, and more! Get your hands on the hottest up and coming games for the Switch right by the convention!
Comic-Con 2019 Nintendo Toys
Back in the convention center, Nintendo will be present at the Mattel booth. The popular toy maker produces Mario Kart vehicles and tracks, which will be on display and available for demo. Huge perk if you're going: a Metal Mario die-cast car and glider will be available as a San Diego Comic-Con exclusive toy. Plus, buy a Mario vehicle and you have a 1 in 10 chance of opening a Gold Mario! If you collect Nintendo toys, then you need to make it out to this part of the convention!
Super Mario Maker Kiosks
Two Super Mario Maker 2 kiosks will be on the floor at San Diego Comic-Con. Players can check out the demos on July 18th and 19th, and get their hands on a custom Southwest Airlines course. Enter for a chance to win a prize pack, including a Switch, digital copy of Super Mario Maker 2, and a $500 gift card to Southwest.
Keep an Eye out for Disguise Costumes
Disguise Costumes, a great resource for those looking to dress up as their favorite characters are getting in on the Nintendo fun, in a very unique way. Catch the Disguise team, in full costume, on the floor. For example, you might see some dressed up as Link or Toad, and maybe even fan favorite Rosalina!
Sugarfina Nintendo Debut at Comic-Con 2019
If you haven't heard of Sugarfina, they are a premium candy boutique with an emphasis on the fancy and fun. They feature a number of unique candies, such as Moscow Mule gummies, bridal party baskets, and more. Now, Nintendo is getting the Sugarfina treatment! Six character inspired Candy Cubes, some of which are exclusive flavors, are going to make their debut. For the collectors at the con, look out for a 3 piece NES Console candy set, complete with a 2 piece controller candy set. If you're not at Comic-Con, have no fear! Luckily, the collection his Sugarfina stores on July 22nd.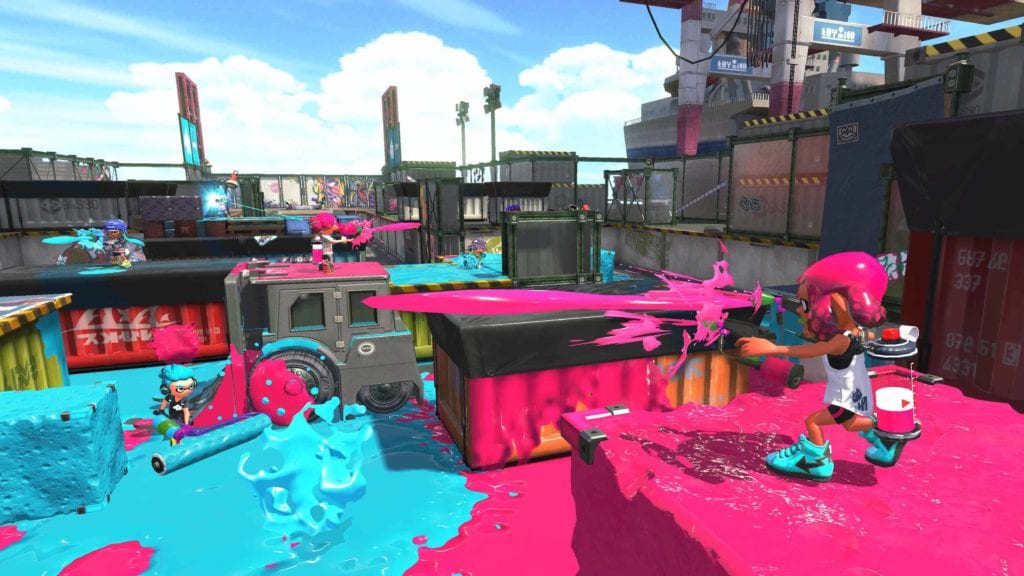 Splatoon 2 Merch at Comic-Con
It just so happens, Splatoon 2 is launching their final Splatfast during Comic-Con 2019! To celebrate, check in at the Nintendo Gaming Lounge to receive a keychain commemorating the event. Whether you fight as Team Chaos, or choose to spray ink for Team Order, you can grab a keychain set at the book. For more information, keep up to date with Nintendo's news blog on their games and consoles.
Like us, you're probably pumped for Comic-Con 2019! Well, make sure to keep an eye on Comic Years this week as we cover all things Comic-Con! From favorites in comic book news, to movie news and reviews, and gaming from every major publisher, we're keeping you up to date!
Taylor is the Gaming Editor of Comic Years and a lifelong fan of video games. He holds two degrees in Political Communication and wrote a Master's Thesis on resistance movements, race, and the exploitation of college athletes. His wife and two Toy Australian Sheppards keep him sane.
Leave a comment