Undead Unluck Anime Cast & Release Date Revealed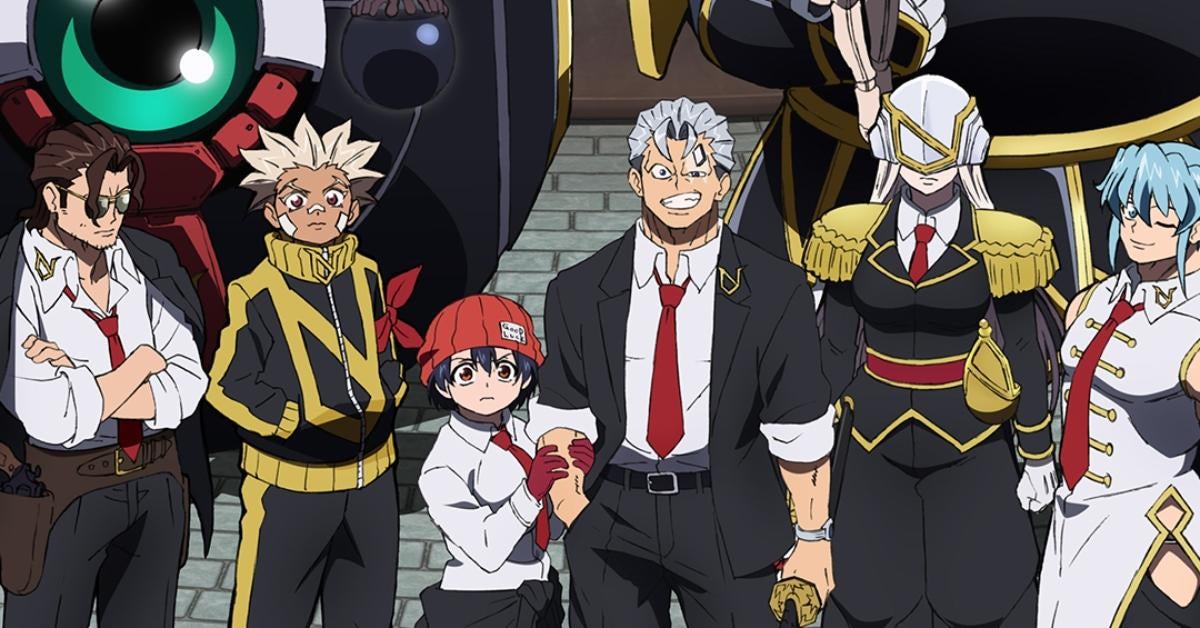 Just months after the announcement, the highly anticipated Undead Unluck anime just revealed the main cast, as well as the release date. Read on to find out all the juicy details about this supernatural anime.
Yoshifumi Tozuka's Undead Unluck 
Fans of supernatural adventures are in for a treat as the anticipation for the Undead Unluck anime continues to build. Recently, exciting news has emerged about the cast and release date of the upcoming TV anime adaptation.
The first information about the adaptation of this supernatural manga was revealed back in December, 2022. Now, we finally have the announcement trailer! Along with the trailer, Yuki Yase confirmed filling the role of the director. Moreover, the original character creator Hideyuki Morioka will oversee the character designs.
🚨 SPECIAL ANNOUNCEMENT!! 🚨
New Trailer for Undead Unluck is here! This time a character trailer of some of the characters. More voice actors will be announced later. Are you excited? Listed below are the voice actors. GREAT CAST!! #undeadunluck pic.twitter.com/rWqFLpyw15

— UNDEAD UNLUCK NEWS (@undeadandunluck) August 20, 2023
Undead Unluck is the work of the popular manga creator Yoshifumi Tozuka. This manga is set to make its mark on the anime world with its intriguing premise and dynamic characters. Undead Unluck has a unique and captivating narrative that blends supernatural elements with action and adventure. The story revolves around Fuuko Izumo, a girl cursed with the ability to bring death upon anyone she touches.
Moreover, her life takes an unexpected turn when she crosses paths with Andy, an immortal boy who has lived for over 100 years. Together, Fuuko and Andy embark on a journey to unlock the mysteries of their unusual abilities.
However, in a world where individuals possess Unluck abilities, Fuuko and Andy encounter other Unluck users. The introductory arc of Undead Unluck introduces readers to the captivating dynamics between Fuuko and Andy.
Undead Unluck Anime Cast & Release Date
Fans can look forward to the anime's premiere on October 6, 2023. Furthermore, as the release date draws closer, the Undead Unluck anime promises an engaging and thrilling experience.
When it comes to the cast, some of the popular voice actors to join the show include Moe Kahara, Yuichi Nakamura, Tomokazu Sugita, Natsuki Hanae, and Kenji Nomura.
As the Undead Unluck anime approaches its debut, fans can anticipate an immersive experience that captures the essence of the manga's intricate storytelling and vibrant characters. From Fuuko's perilous touch to Andy's immortality, the anime promises to showcase the highs and lows of their journey in a visually stunning and emotionally resonant manner.
Obsessed with anime, all-things magical, collecting rare editions and funko pops, Natalija is a young writer who strives to read every comic and manga out there!
Leave a comment