Demon Slayer Season 4 Visuals Revealed: Plot, Release Date, Cast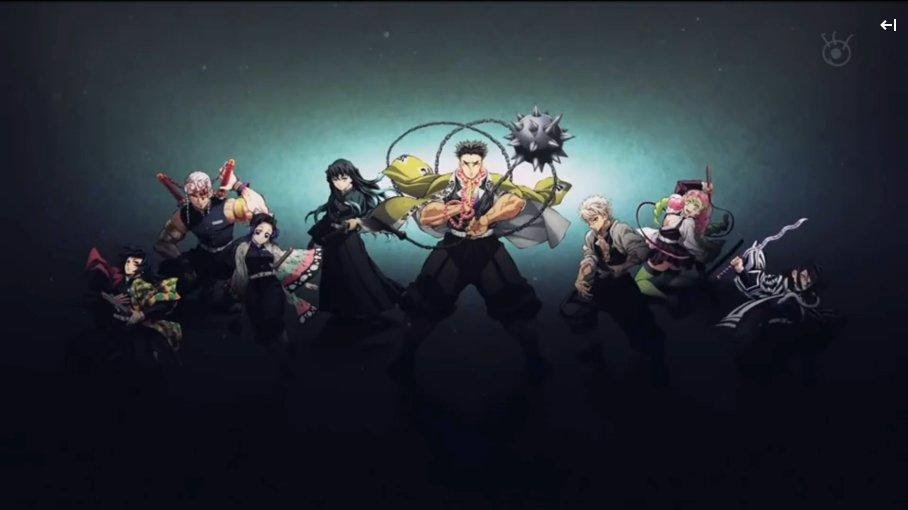 Just hours after the final episode of season 3, the authors made an official renewal announcement, containing Demon Slayer season 4 visuals and other important information. Check out everything we know so far about the upcoming season of Kimetsu no Yaiba.
Demon Slayer Season 4 Key Visuals Revealed 
If you're a Demon Slayer fan, you already watched the final episode of season 3 just hours ago. Now, we have some good news and bad news for you.
The good news first: Demon Slayer season 4 has been officially announced! Moreover, we have Demon Slayer season 4 visuals.
The bad news is that the key visuals are the only thing we actually have for ya. However, we have strong guesses about the potential plot and cast basede anime/manga Arcs and the new visuals.
Firstly, Demon Slayer season 4 is likely to cover the Hashira Training Arc. This includes manga chapters 128 – 136. We know this due to the dramatic scene in the season 3 finale, which showed Rock Hashira.
【テレビアニメ「鬼滅の刃」柱稽古編】
「鬼滅の刃」柱稽古編のテレビアニメ化が決定。

柱稽古編 テレビアニメ化決定PVを公開しました。 https://t.co/ESzR7sfhK7

▼柱稽古編 公式サイト https://t.co/pYF04nEfp6#鬼滅の刃 #柱稽古編 pic.twitter.com/gV1AfgtPO8

— 鬼滅の刃公式 (@kimetsu_off) June 18, 2023
Kimetsu no Yaiba Season 4: Release Date, Plot, Cast
As mentioned, season 3 of Demon Slayer just wrapped up. In addition, with season 3 officially behind us, we are ecstatic to announce the renewal of this amazing anime! Here's everything we know about Demon Slayer season 4.
Firstly, as we said, season 3 ended on a cliffhanger. The finale introduced the Hashira Training Arc.
Moreover, the key visuals reveal top fighters among the Corps. While we still don't know the release date, our guess is mid-2024 or early 2025. Based on the previous three seasons, it takes the team approximately just over a year to animate the new season.
In addition to the amazing plot, season 4 will most likely keep the main cast. This means we'll get to hear Natsuki Hanae (eng. Zach Aguilar), Akari Kitô (eng. Abby Trott), Yoshitsugu Matsuoka (eng. Bryce Papenbrook), and Hiro Shimono (eng. Aleks Le) in their popular anime roles as Tanjiro, Nezuko, Inosuke, and Zenitsu.
【テレビアニメ「鬼滅の刃」柱稽古編】
「鬼滅の刃」柱稽古編のテレビアニメ化が決定。

キャラクターデザイン・総作画監督
松島 晃描き下ろしティザービジュアルを公開。

▼柱稽古編 テレビアニメ化決定PV https://t.co/ESzR7sfhK7

▼公式サイトhttps://t.co/pYF04nEfp6#鬼滅の刃 #柱稽古編 pic.twitter.com/uNUdE1jWUZ

— 鬼滅の刃公式 (@kimetsu_off) June 18, 2023
When it comes to the quality of anime, Kimetsu no Yaiba undoubtedly raised the bar. Both on animation and story levels, this anime managed to achieve something entirely different.
We're yet to find out about any cast newcomers or plot twists for season 4. Will Tanjiro manage to become a Hashira? Stay tuned to find out the latest updates.
Obsessed with anime, all-things magical, collecting rare editions and funko pops, Natalija is a young writer who strives to read every comic and manga out there!
Leave a comment