Dark Hero Arc character Star and Stripe to be Voiced by Romi Park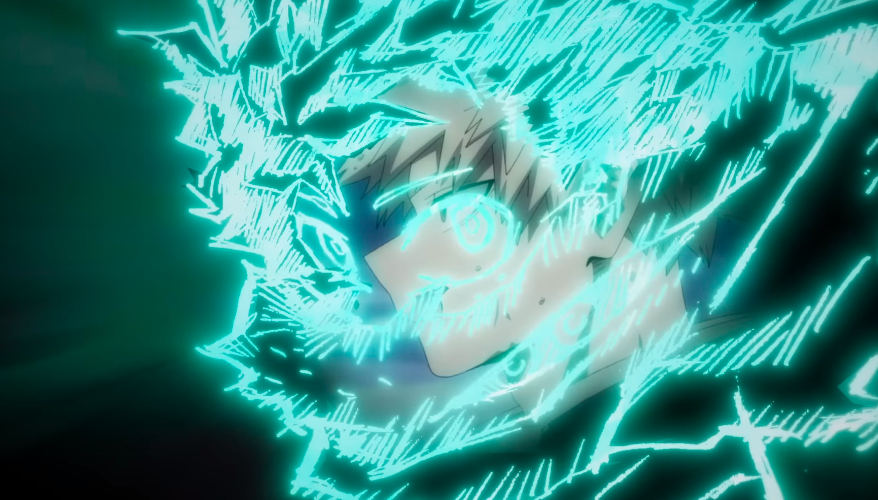 My Hero Academia anime is officially returning for one more season. While season 7 will most likely be the last one, many fans are excited to see their favorite pro-hero Star and Stripe in the upcoming episodes. Since season 7 will cover the Dark Hero arc, she will definitely enter the anime as well!
What is My Hero Academia?
My Hero Academia anime started releasing episodes in 2016. The manga, created by Kohei Horikoshi, has released chapters since 2014. Seasons 1 and 2 were big hits all across the world due to the unique plotline. 
Following Japanese society full of young heroes and duelists, My Hero Academia ultimately ended in 2021 with season 6. However, just months ago, Bones studio decided to make an epic comeback for one more season. Season 7 will thoroughly cover the Dark Hero Arc. 
The main characters are Deku (voice: Daiki Yamashita), Bakugo (voice: Nobuhiko Okamoto), Todoroki (voice: Yuki Kaji), and Tsuyu (Aoi Yuki). Some of the other popular voice actors featured in My Hero Academia include Ayane Sakura, Marina Inoue, Eri Kitamura, Junichi Suwabe, Tetsu Inada, Yuichi Nakamura, and now officially Remi Park!
MHA: Season 7 to cover the Dark Hero Arc, Star and Stripe finally arriving
Season 7 of My Hero Academia anime will officially cover the Dark Hero Arc. Moreover, this means that a fan-favorite female character called Star and Stripe is finally coming. Star and Stripe is the professional name of Cathleen Bate. 
In the manga Dark Hero Arc of My Hero Academia, Cathleen Bate is tall, powerful, and brawny. 
She is the epitome of female power. Similarly to All Might, Cathleen has eight tufts in her long, blonde hair. 
Star and Stripe will be voiced by the one and only Romi Park! Previous to starring in MHA, Romi Park became popular for voicing Hange Zoe (Attack on Titan), Temari (Naruto), Edward Elric (Fullmetal Alchemist), and Nana Osaki (Nana). 
Apart from such an amazing physique, Star and Stripe is passionate about one and one thing only: justice. Moreover, she didn't really care whose side she was on, whether it be a villain or a hero she's fighting. All that matters is that Cathleen Bate gets her justice. 
In the Dark Hero Arc, Star and Stripe will support the Pro Heroes as they engage in the ultimate fight against All for One and Tomura. This arc is the nineteenth story in the My Hero Academia manga series, and the first chapter of the Final Act. 
Following Tomura's aid to the prison escape of the All For One, Deku has to protect the country now. In addition to the ultimate fight, Deku leaves school, and Hawks and Best Jeanist are hunting down the remaining members of the League of Villains.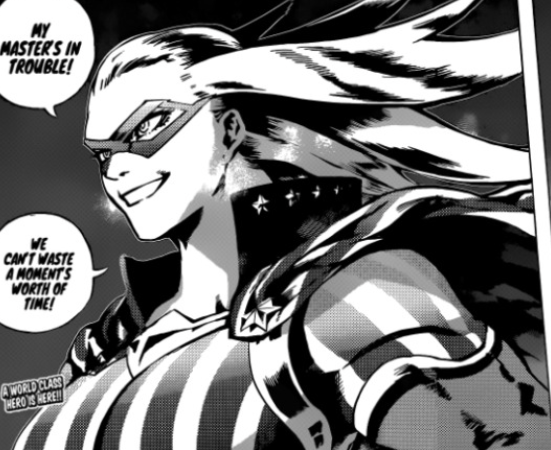 Obsessed with anime, all-things magical, collecting rare editions and funko pops, Natalija is a young writer who strives to read every comic and manga out there!
Leave a comment