Is Demon Slayer Good? Season 3 Raises the Bar for Animation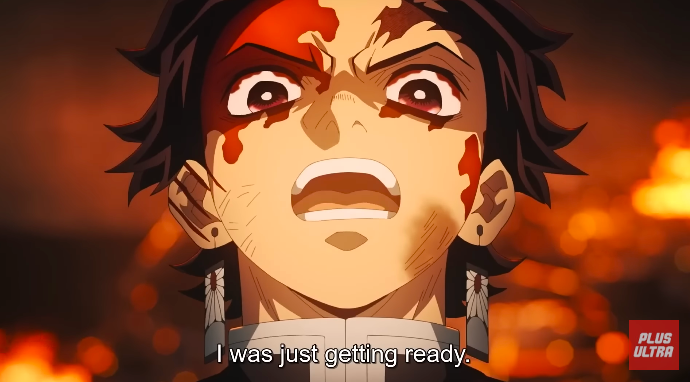 In 2023, it already seems like we saw our share of good anime. With the rise of studios such as MAPPA, Toei, Kyoto Animation, and many others, Ufotable needs something special to stand out, such as Demon Slayer. So is their anime Demon Slayer good? Here are some of the best scenes to see in the anime, so you can see for yourself!
Is Demon Slayer a good Anime? 
The year 2023 can easily be considered the year of great anime. From Attack on Titan, Bleach, Naruto, Boruto, and many other anime series getting new seasons, Demon Slayer also stands shoulder-to-shoulder with these O.G.s of the anime world. 
Moreover, not only is Demon Slayer good, but the latest season of this anime may 'break' the internet. This is due to the breakthrough in the animation, which is present throughout Demon Slayer. Season 3 shows just what Ufotable is capable of. 
Ufotable worked on several anime series ever since 2002. However, the studio has also been working on video games for the last 20 years. This is visible in the newest season of Kimetsu no Yaiba. Many battle scenes closely remind us of popular video games. 
Take a look at this clip of the latest episode, and see the animation for yourself (beware of spoilers, it's a battle snippet): 
Kimetsu no Yaiba Season 3 Brings New Dimension to Animation
Season 3 of Demon Slayer took off on April 9th, 2023. Since then, we've seen five episodes that are headed towards changing the anime realm for good. Not only do these episodes bring the highest resolution possible, but they also show a new style of animation.
While this style of almost literally 'colored manga' can be spotted in other anime series such as My Hero Academia, Demon Slayer is onto something entirely different. For instance, the new style of animation is definitely visible in the new battles in season 3. P.S. I will discuss season 3 of Demon Slayer now, so beware of spoilers!
So, is season 3 of Demon Slayer good or overhyped? Well, that remains for the fandom to decide. One thing is certain: Ufotable is one of the rare studios to actually follow the manga series from page to page, without improvising. This is why fans believe that the upcoming episodes will undoubtedly break the internet. 
If you stopped watching the Kimetsu no Yaiba after season 2, here's some of the important scenes to come in this season. Season 3 follows the Swordsmith Arc, which leads Mitsuri, Tanjiro, Nezuko and others to the Swordsmith Village. While in this village, Tanjiro and others are facing a personal attack. 
Arguably, the battle Tanjiro and Nezuko battle in the new episode is the crucial point in anime. While fighting Hantengu, Tanjiro can't end the fight by the time the sun rises. What will happen to Nezuko when the sun comes up?
Obsessed with anime, all-things magical, collecting rare editions and funko pops, Natalija is a young writer who strives to read every comic and manga out there!
Leave a comment