AOT Finale Key Visuals Honor the Manga Ending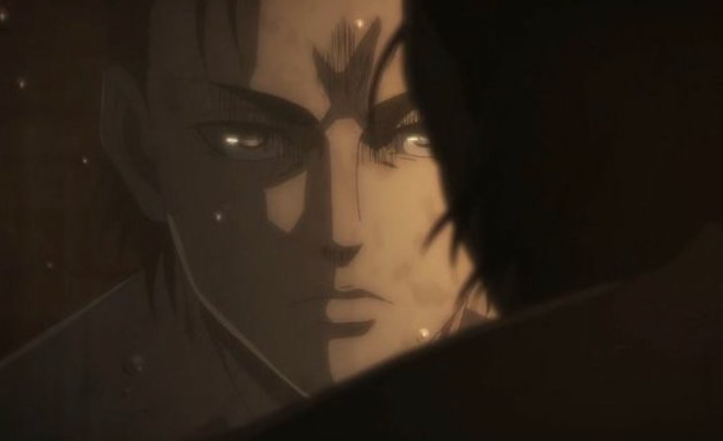 During the MAPPA Stage 2023, several amazing anime franchises such as Attack on Titan, Vinland Saga, and Chainsaw Man got the opportunity to share news. The creators behind Attack on Titan took the opportunity to share AOT final season key visuals ahead of the grand finale. 
AOT Finale Key Visuals Revealed 
Attack on Titan creators showed up at the MAPPA Stage 2023 and revealed several stunning AOT Final season key visuals. While manga fans are overwhelmingly emotional about the revealed visuals, anime fans are primarily confused by it. 
Just months prior to the grand finale of Attack on Titan, the creators decided to honor the manga ending in the latest photos. These new photos are very minimalistic, showing a tiny, rustic cabin nestled in the middle of a forest. 
While anime fans are confused by these AOT final season key visuals, manga readers may as well burst in tears. The key visual photo is the depiction of a specific manga panel. This panel is almost the ending scene of Attack on Titan. Moreover, the manga panel shows Mikasa's dream of living a peaceful life with Eren in a small cabin. 
Why are fans so emotional? Well, as we already covered the ending of the manga series, we do know this is not reality for the two of them. The real ending of Attack on Titan is a lot more troubling and heartbreaking. 
As AOT biology explains, the titan shifters have only 13 years to live. This is why Mikasa envisioned spending the rest of Eren's life with him in peace. Moreover, this is exactly what Eren Yeager wanted as well. He ultimately wanted peace. 
Another important detail of the AOT finale key visuals is the looming shadows of two Titans. The grand finale will include a battle between Armin and Eren. The highly anticipated battle of the Titans is going to mark the end of this heartbreaking anime/manga. 
Attack On Titan Final Season New Visual.
Watch Mappa Stage at https://t.co/9nNZ0qQM8o pic.twitter.com/a6Q5ZzO9SB

— Anime Senpai (@senpaisauces) May 21, 2023
When is Attack on Titan ending?
Since Attack on Titan's final season consists of several parts, the anime is coming to a conclusion in Autumn of 2023. Moreover, the final season will begin in October and ultimately end in December, 2023. 
The popular anime consists of four total seasons. However, seasons three and four each consist of several parts. While season 3 has a total of 2 parts, season 4 has three parts. Moreover, Attack on Titan season 4 part 3 is going to be the end of AOT!
Obsessed with anime, all-things magical, collecting rare editions and funko pops, Natalija is a young writer who strives to read every comic and manga out there!
Leave a comment