2023 Manga-to-Anime Adaptations To Add to Your Watchlist

Anime and manga enthusiasts have much to look forward to in 2023, as several highly anticipated manga series are getting their much-anticipated anime adaptations. Let's dive into the top 2023 5 manga-to-anime adaptations, and get a glimpse of what fans can expect.
Best Manga to Anime Adaptations for 2023 
5. Uzumaki: Junji Ito's masterpiece of horror, Uzumaki, combines dark fantasy, psychological horror, and supernatural elements. Set in the town of Kurouzu-cho, the story unfolds when strange and terrifying events plague the community after the discovery of a mysterious spiral pattern. Kirie Goshima and her boyfriend, Shuichi Saito, become consumed by the horrors of the spirals. The upcoming anime adaptation of Uzumaki will feature Junji Ito himself as a voice actor, therefore, adding an extra layer of authenticity to this chilling tale. This creepy anime is definitely one of the most anticipated 2023 manga-to-anime adaptations.
Merry Christmas🌀 pic.twitter.com/frgwKjDsx7

— UzumakiAnime (@UzumakiAnime1) December 24, 2021
4. My Home Hero: Naoki Yamakawa's My Home Hero revolves around Tetsuo Tosu, a regular salaryman and dedicated father who discovers that his daughter, Reika, is being physically abused by her boyfriend, Nobuto Motori.  Tetsuo takes matters into his own hands when he discovers Nobuto's involvement in a criminal organization and his history of murdering girlfriends. Tetsuo is dealing with Noboto when he finds himself and his family pursued by the syndicate. My Home Hero delves into the depths a father is willing to go to protect his child. ]
3. Chained Soldier: Chained Soldier, or Mato Seihei no Slave, challenges shounen norms by depicting a young teenage boy as a super-powered slave to an all-female group of demon slayers. This series is set in a world where women hold power and the series explores societal hierarchies. Moreover, with captivating battles and intriguing themes, Chained Soldier is poised to ignite discussions. The adaptation is by Seven Arcs, known for their work on titles like "Tonikaku Kawaii" and "Blue Period,", which promises a visually stunning portrayal of this series.
Dead Mount Death Play Anime and Our #1 
2. Dead Mount Death Play deserves a spot on the list of best 2023 manga-to-anime adaptations. Dead Mount Death Play follows the story of the Corpse God, a powerful necromancer who dies during an epic battle and is reborn as Polka Shinoyama, a young boy in modern-day Tokyo. Polka is in the process of adjusting to his body when he becomes a target for various supernatural factions.  He encounters Misaki Sakimiya. What makes this girl unique is that she can see spirits and harbors a grudge against him. Polka finds out the truth of his reincarnation and the fate of his new world. Many fans agree that this anime has some resemblance to Sword Art Online graphics.
Dead Mount Death Play
1. My Love Story with Yamada-kun at Lv999: This anime is undoubtedly one of the most anticipated 2023 manga-to-anime adaptations. "My Love Story with Yamada-kun at Lv999" takes viewers into the world of MMO gaming. Akane Kinoshita, dumped by her ex-boyfriend for another girl from their MMO, crosses paths with Akito Yamada, her guildmate and a popular pro gamer.  Next, Akane forms new bonds with Yamada and their guildmates. Moreover, the story delves into their experiences in the gaming world and the relationships that develop. With the anime adaptation by Madhouse already airing, fans can immerse themselves in this gaming-centric tale.
These are our top 5  2023 manga-to-anime adaptations that promise diverse and captivating narratives. Moreover, from horror to action, drama to gaming, these series offer something for everyone.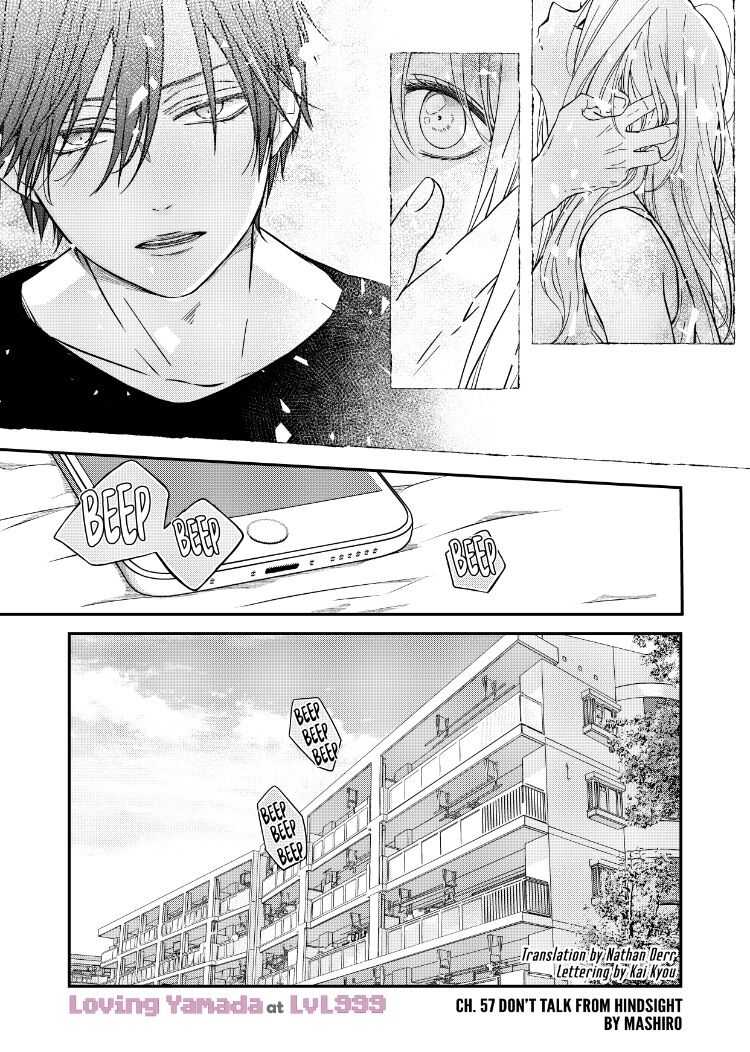 My Love Story with Yamada-kun at Lv999 Manga Series
Obsessed with anime, all-things magical, collecting rare editions and funko pops, Natalija is a young writer who strives to read every comic and manga out there!
Leave a comment