Genshin Impact Overture Details Revealed in New Trailer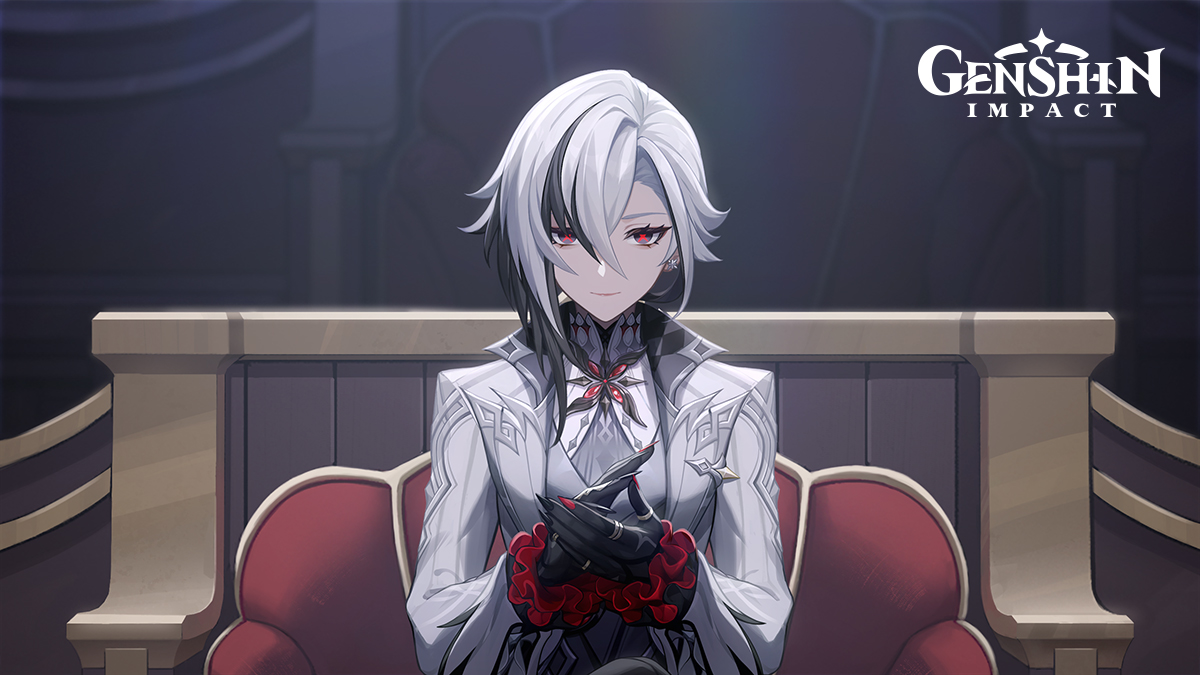 One of the most popular video games Genshin Impact just dropped a new trailer. Check out all the details about Genshin Impact Overture that we have for you!
Genshin Impact Overture Details
The Genshin Impact Overture trailer offers an exciting glimpse into version 4.0 of the RPG.  This teaser showcases the characters from the Fontaine arc and provides hints about the upcoming themes and stories.
The video begins with a captivating scene as a character descends into the deep blue sea, accompanied by a female voiceover stating, "the original sin is the fairest: everyone sinks." The voiceover continues, saying, "Make the most of the final feast because for the sinners, the curtain call has come." 
We are then introduced to Lyney and Lynette, the siblings who are stage performers in Fontaine. Lyney's voice guides us through the next scenes, highlighting a significant theme in the upcoming story arc: the concept that magic is merely an art of manipulating perceptions.
Based on the Genshin Impact Overture trailer, it appears that the Traveler will play a central role in a grand illusion in Fontaine. Moreover, this illusion involves the entire state apparatus, from the police to the infamous court of justice, and seems to be orchestrated by Arlecchino, one of the prominent Fatui Harbingers showcased in the trailer. 
Genshin Impact Overture is coming in August, 2023. 
Teyvat Nations and Elements Explained
With Genshin Impact Overture on its way, here is a short guide to the video game. Genshin Impact is an action role-playing game developed and published by miHoYo. The game initially came out in 2020 for Android, iOS, PlayStation 4, and Windows. In 2021, it became available on PlayStation 5, and a release for Nintendo Switch is planned. 
Moreover, this anime-style game features an open-world environment and an action-based battle system centered around elemental magic and character-switching. Genshin Impact follows a free-to-play model with gacha game mechanics, regularly expanding through patches as a service.
Firstly, the game's story unfolds in the fantasy world of Teyvat. Teywat consists of seven nations. A different god leads each one, and each nation holds the power of a specific element. Players embark on a journey as the Traveler, an inter-dimensional adventurer separated from their twin sibling upon arriving in Teyvat.
Genshin Impact Overture, as well as previous packs, offers an open-world, action role-playing experience with a party system allowing players to control four interchangeable characters. During combat, quick character-switching enables the use of diverse combinations of skills and attacks. You can enhance your character by leveling them up and upgrading artifacts and weapons. Players can also undertake challenges and defeat bosses throughout Teyvat to earn valuable resources, utilizing a currency called Original Resin, which regenerates over time.
Playable characters possess one of seven natural elements: Anemo, Geo, Pyro, Hydro, Cryo, Electro, and Dendro. In addition, combining different elements produces unique effects.
Ultimately, progressing through challenges increases the Adventure Rank. Furthermore, this unlocks new quests, challenges, and raises the World Level to face stronger enemies and obtain rarer rewards. Check out the Genshin Impact Overture trailer:
Obsessed with anime, all-things magical, collecting rare editions and funko pops, Natalija is a young writer who strives to read every comic and manga out there!
Leave a comment