2020 Spring Anime Preview – Five Shows To Watch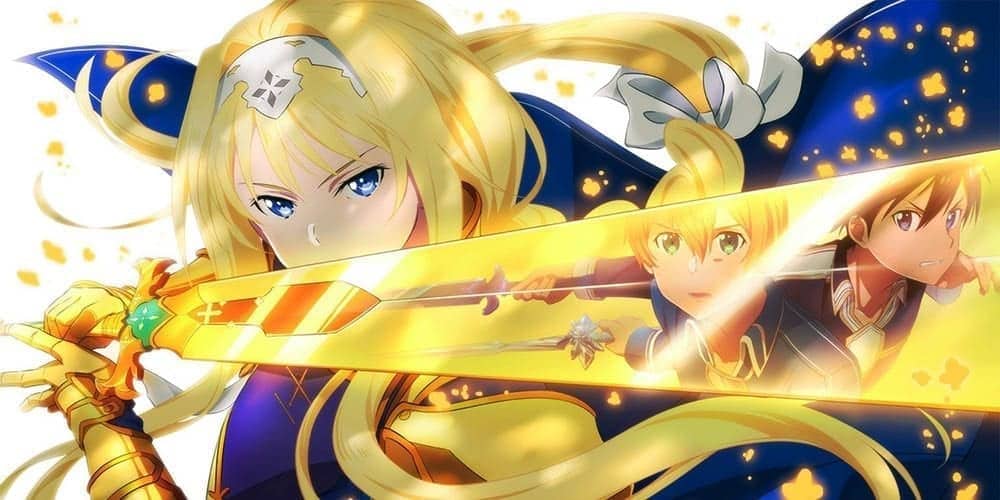 It's that fun time of year where we're just weeks away from a new anime season! To go over a few of the top favorites fans are looking forward to, here is a 2020 spring anime preview to get you hyped for upcoming releases! 
2020 Spring Anime Preview
There are a ton of new shows debuting and returning this Spring. Winter 2020 was a wonderful season for anime, and there's more to look forward to this season. Of course, we're only talking about five series this time around. There are a ton more, and if you want to tell us about your favorite that we didn't talk about in this article, then we want to hear about it in the comments! Let's talk about a few favorites we're looking forward to in our 2020 spring anime preview. 
Sword Art Online: Alicization
– War of Underworld
(Season Two)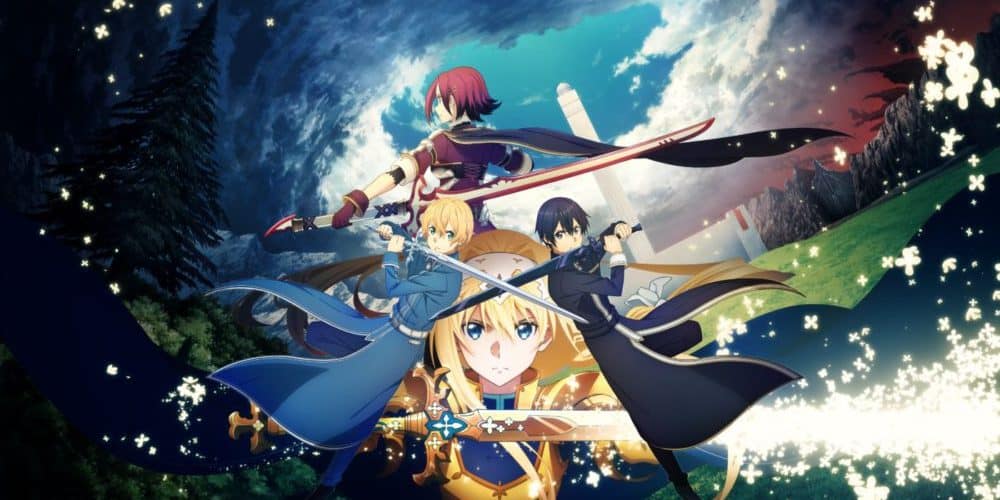 Image Credit: Crunchyroll/Funimation
So here's a bit of confusing information. Sword Art Online: Alicization is technically the third season of the SAO series. However, Sword Art Online: Alicization, which covers a specific arc of the manga, is split into two seasons. So, we're calling Sword Art Online: Alicization – War of Underworld the second season of this specific run of episodes. The first part of this particular series started in 2018 and follows a wild ride of a story. In an MMO VR experience, powers of insurmountable influence are trying to control players in-game and out. The "Gun Gale Online" game is a microcosm for so many struggles for power over the world and reality. To be honest, it gets trippy and is always action-packed. 
The show's second season is set to release in April 2020. Aniplex of America licensed the anime in North America and simulcasted its first season on Crunchyroll, Funimation, and HIDIVE. The company plans to ship the first 24 episodes on Blu-ray on April 21, 2020, just in time for the new season.
Fruits Basket
(Season Two)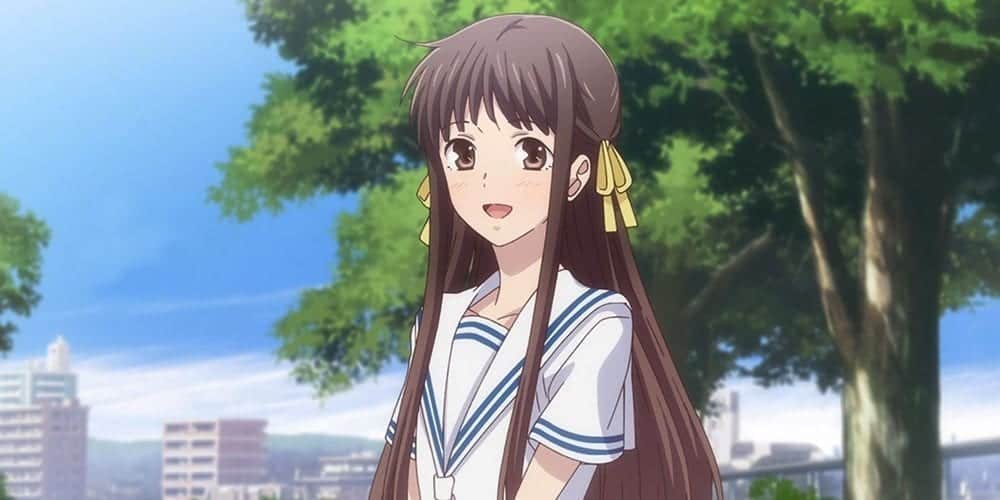 Image Credit: Crunchyroll/Funimation
Recently, I wrote all about why the Fruits Basket anime reboot reminds us why it's the GOAT slice of life series. Clearly, I'm excited about this one coming up, and it deserves a spot in our 2020 spring anime preview. In fact, the series is really growing in popularity as more encounter its story for the first time. The series follows Tohru, a teenage girl living with the human embodiment of the Zodiac animals. With new friends to care for and old demons haunting just about everyone, Tohru learns a lot about love and what people will do for others, for better or worse.
The emotional turmoil of every character's journey to grow and heal from trauma keeps viewers sobbing tears of anguish and joy. It's a great series done so well, and it's all kicking off once more in April 2020.
Kaguya-sama wa Kokurasetai?: Love is War
(Season Two)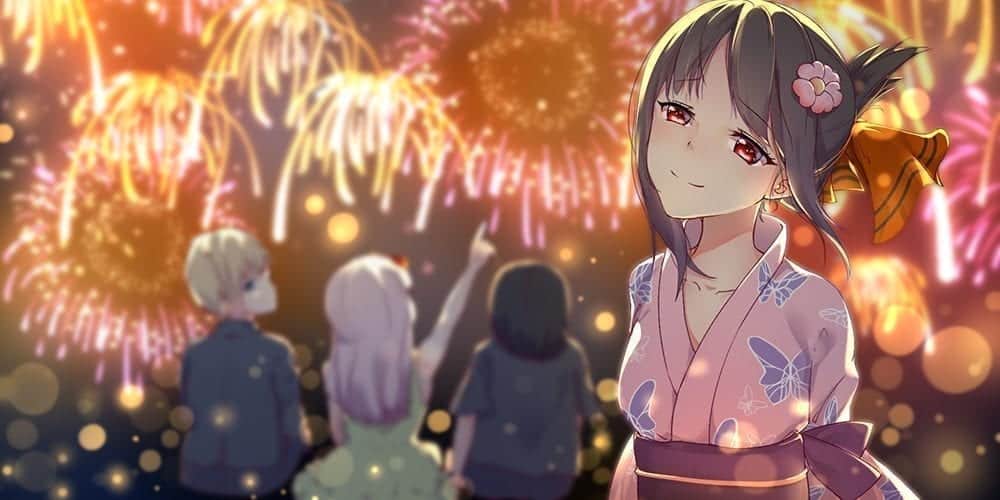 Image Credit: Crunchyroll/Funimation
Kaguya-sama garnered a ton of attention and awards for its 2019 season. The show is downright hilarious, as a class president and his vice president struggle to hide their feelings for one another. There have been memes, viral video clips of the show, and a ton of new fans coming to the series. As far as romantic stories go, Kaguya-sama is a huge hit. The manga has a cumulative 8.5 million copies of its volumes in print. 
If you read the manga as well as love the show, good news! VIZ Media licensed the manga in English in February 2018 and will release the 12th volume on January 7, 2020. Until then, catch up with the show before its April 2020 debut. If you know about the joys of the Chika dance, then you can back me up on saying this is going to be an Anime of the Year contender. No surprise, considering it did the same thing just this past year. 
Re:Zero – Starting Life in Another World
(Season Two)
Image Credit: Crunchyroll/Funimation
Re:Zero is a great show, and honestly, a little underrated in my opinion. The story centers on Subaru Natsuki, a hikikomori who suddenly finds himself transported to another world on his way home from the convenience store. For Subaru, this is a total shock and betrayal of his favorite way of life: secluded and gaming. Meeting an elf-girl almost immediately after his transportation, he saves her life and immediately shows promise. From here, battles of royalty and power take place, putting Subaru quickly from homebody to potential hero. 
Funimation licensed the anime series in North America, and it really took off in its first season. The show earned a lot of viewers worldwide, and really hits the beauties of the fantasy genre in all the right places. The show launches in April 2020.
My Teen Romantic Comedy SNAFU
(Season Three) – My Pick for Best 2020 Spring Anime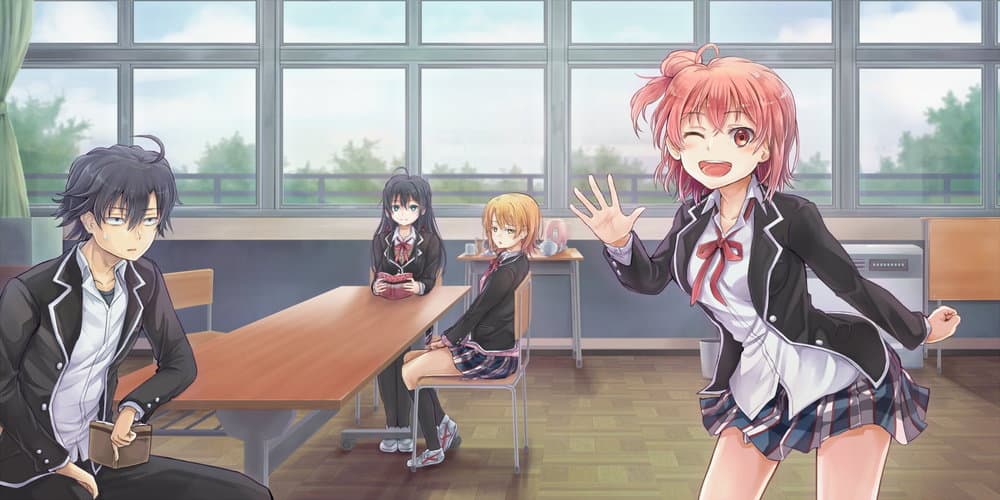 Image Credit: Crunchyroll/Funimation
I think I'm fair in my assumptions that not everyone enjoys a slice of life or romantic anime. Things like Attack on Titan and Demon Slayer garnish much better viewer numbers than things like Fruits Basket. That being said, My Teen Romantic Comedy SNAFU covers so many themes perfectly, and in what will likely be its final season, the show is primed to become the best 2020 Spring anime. 
A loner is forced to join the service club and meets two girls with whom he slowly develops a complicated love triangle. Yukino, the service club leader, is troubled by her complicated family, and as peers and fellow member Yuigahama slowly falls for Hikigaya, the three learn a lot about love and life. Hiki's constant need to demean himself for the benefit of others infuriates Yuki to a breaking point in season two. This time, things are slowly coming back together, and it's becoming clear that this love triangle either needs to be addressed or break the three up forever. Fun fact for those who prefer dubs, the first season is finally getting one! If you want to watch the subs, then check them out on Crunchyroll.
What's Your Top 2020 Spring Anime Preview Show?
Did we talk about one of your favorites in our 2020 Spring Anime Preview? If not, then tell us in the comments what you're looking forward to most in the new season. Thanks for reading Comic Years for all things anime, comics, and pop culture!
Featured Image Credit: Crunchyroll and Funimation
Taylor is the Gaming Editor of Comic Years and a lifelong fan of video games. He holds two degrees in Political Communication and wrote a Master's Thesis on resistance movements, race, and the exploitation of college athletes. His wife and two Toy Australian Sheppards keep him sane.
Leave a comment