Fruits Basket Anime Reboot Reminds Us Why It's The GOAT Slice Of Life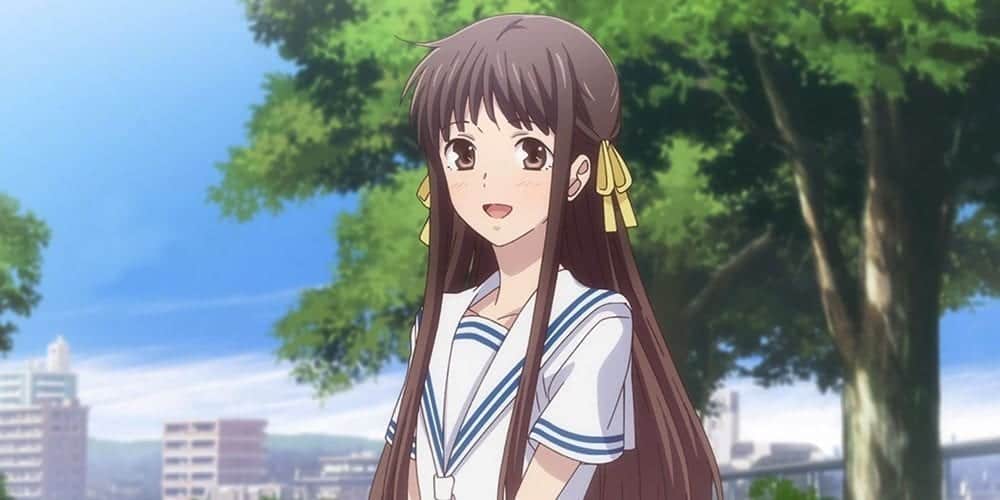 A lot of people fell in love with Fruits Basket last year over the course of a two-part first season. In 25 episodes, newcomers to the story of Tohru Honda discovered a deeply emotional and human story of forgiveness, acceptance, and friendship. For others, the wait for a Fruits Basket anime reboot seemed like a pipe dream. When the original anime aired in 2001, it covered 26 episodes and didn't even touch the entirety of the manga series' plot. On top of that, author Natsuki Takaya disliked the series and the creative choices of its director, Akitaro Daichi. The reboot is more than a chance to get things right. It's an introduction to one of the most well written slice of life stories to millions of new viewers. 
Spoilers for the Fruits Basket manga and anime are below.
I've tried to keep any included spoilers to a minimum. 
Keep reading with care. 
Fruits Basket
– The Manga and 2001 Anime Adaptation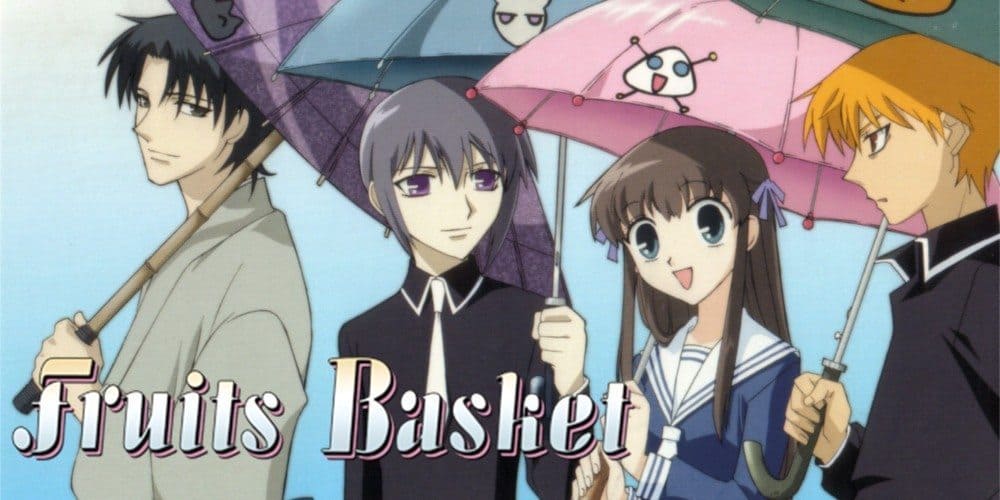 Image Credit: Funimation
The 2001 Fruits Basket anime is beloved by many who first began watching japanese animated shows around the 2000s. The show all started with a manga series, which ran for 136 chapters in Hana to Yume from July 1998 to November 2006. The series' name refers to a popular game played by Japanese children. In the game, children sit in a circle while a leader names each person as a type of fruit. Unfortunately, when the series' main character plays as a child, she gets named "onigiri," or rice ball. It's a move of mockery, as the kids don't want her to get picked in the game at all. She immediately feels left out, and always wonders when she'll feel like she belongs.
I mean, with a back story like that, it can't get worse right? Well, Tohru's mom dies in a car crash when she reaches high school, and moves in with her grandfather. While her grandfather's house is being renovated, she feels like a burden, and decides to buy a tent. She lives outside until she finds the home of her classmate Yuki Sohma. Yuki lives in the house with his cousins Shigure and Kyo. What she then realizes while breaking up a fight between Yuki and Kyo is that these aren't normal boys; they're Zodiac animals. When touched by a human of the opposite sex, they transform into their animal form. 
It's a pretty incredible story, and one that didn't get told in its entirety during the 2001 anime adaptation.
A Non-Spoiler Take on Why Tohru's Story is the GOAT Slice of Life Narrative
Between the characters Tohru meets, the growth of all central characters, and the darker yet realistic themes, Fruits Basket captures every element of a great story. The heartbreaking scenes and memorable moments for these characters easily apply to times in life where you've been down. The hope that Tohru finds in even the most slim spaces inspires everyone she meets. As we meet the Zodiacs, we slowly see how screwed up their lives are. Some get rejected by their families, others never find peace with who they are. Either way, most people Tohru meets, like her, feel down and out.
Enter Tohru: someone with just as much to feel dreadful about, yet still looking for the best in everything. It's overwhelming at times to see how impactful Tohru's presence is on the Zodiac characters. Not to mention, her best friends in school have tough backstories as well. Just when they needed something positive to look to in life, Tohru finds them. It's a great allegory for us to follow daily: be the reason today that someone makes it to tomorrow.
So, with a story that great, how could they botch the anime adaptation? Well, plenty of mistakes emerge throughout the development process.
The Original Anime's Mistakes – Why a
Fruits Basket Anime Reboot
was Necessary
Image Credit: Funimation
Akitaro Daichi came on to direct a 26 episode Fruits Basket anime, but it was troubled from the start. Daichi decided to change a few central character's mannerisms to fit more with an anime style of storytelling. Not only that, but Daichi and author Takaya constantly ran into arguments. Everything from the cast's voices to the coloring and storytelling were wrong, in Takaya's eyes. By the end of the show, Takaya hated it all, but fans loved it. Multiple special editions released to the public, featuring everything from message cards, booklets, and CD soundtracks. 
Why Funimation Decided to Pursue a
Fruits Basket
Anime Reboot
The original anime's troubled final product and incomplete story didn't matter. Fans loved the story of Tohru Honda. Well, 17 years later, Funimation announced a Fruits Basket anime reboot. The first season debuted in April 2019, and this version covers all 136 issues. Due to Takaya's disagreement with the staff and studio, TMS Entertainment took over. Director Yoshihide Ibata and composer Taku Kishimoto would work to bring character designer Masaru Shindou's images to life. To me, the animation of the new series is significantly better, but improvements in technology will do that. 
Interestingly enough, the Japanese version features all new voice actors. For the English version, many of the 2001 cast are returning. Funimation is sharing the rights to the show with Crunchyroll. Crunchyroll has the Japanese voice version, with English subtitles, and Funimation has the English dubbed version.
When Will the Second Season Air?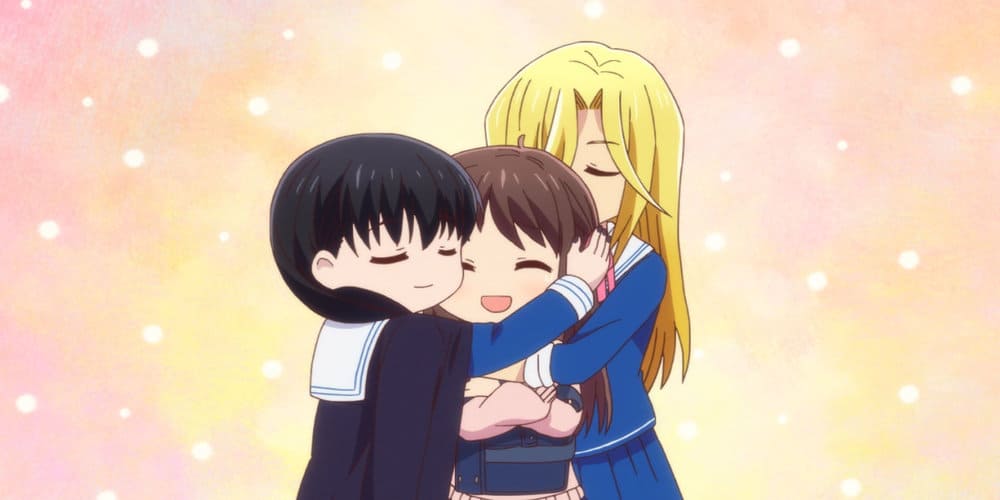 Image Credit: Funimation
The second season of Fruits Basket is set to kick off in April 2020. As a diehard fan of the first season, I'm glad we're not having to wait too long for more. If you don't watch much new anime, some seasons can go with years between each release. I think the story of Fruits Basket goes so deeply into the heart of what makes slice of life stories so touching. If readers want, I can dive into some themes of Fruits Basket in a separate post. This piece was simply to talk about the anime reboot with as few spoilers as possible. 
If you're looking for shows to watch while you wait for season two, why not check out Shah's list of the best new anime of the decade for something you might have missed!
Taylor is the Gaming Editor of Comic Years and a lifelong fan of video games. He holds two degrees in Political Communication and wrote a Master's Thesis on resistance movements, race, and the exploitation of college athletes. His wife and two Toy Australian Sheppards keep him sane.
Leave a comment