Twisted Metal TV Show Coming to Peacock Very Soon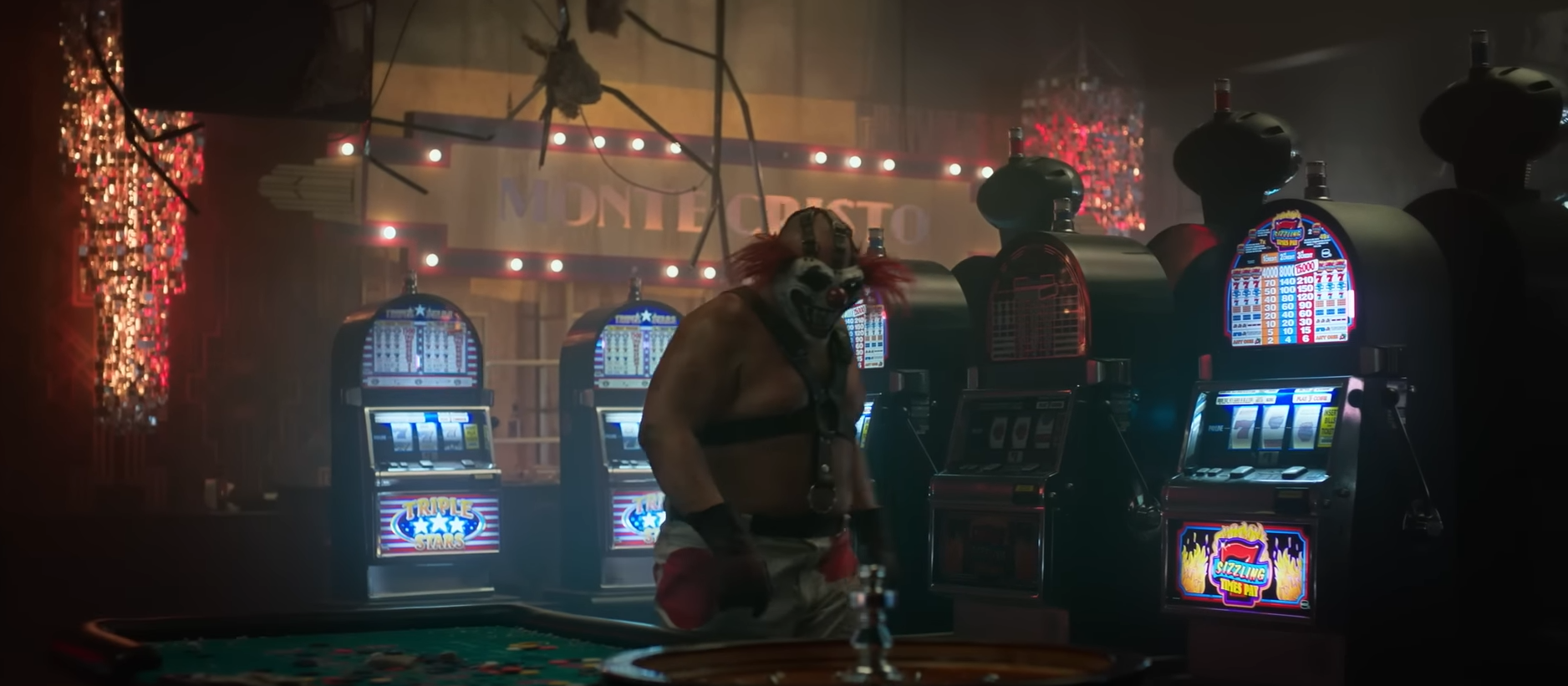 Just a couple months after the official announcement, we finally have the new trailer for the Twisted Metal TV show. Get a sneak peek at Peacock's Sweet Tooth down below!
When is the Twisted Metal TV Show Coming to Peacock?
The upcoming Twisted Metal TV series is officially coming to Peacock on July 27th, 2023. Moreover, we now have more information when it comes to the actual cast and the plot of the show, so stay tuned!
Not only is the TV show officially on its way, but PlayStation has dropped several clues when it comes to another video game installment. But back to the Twisted Metal TV show, season one will officially have ten episodes.
Next, Rhett Reese and Paul Wernick will serve as showrunners. When it comes to cast, the main star is going to be Anthony Mackie, standing shoulder-to-shoulder with Stephanie Beatriz. Other familiar faces will include Joe Seanoa, Thomas Haden Church, and last but not least, Will Arnett.
Starting in 1995, the Twisted Metal video game franchise focuses on the post-apocalyptic fighting tournament. So what is the twist in here? Well, this is solely a tournament for sociopaths. Cue the entrance of Sweet Tooth, a.k.a. Will Arnett!
The show, while full of dark, twisted elements, will mainly be a comedy show. If you loved movies such as Suicide Squad, Push, and and Birds of Prey, you'll love both game franchise and the upcoming TV show! After all, don't you wish to see the ultimate fighting tournament between psychopaths?
As soon as you hear the ice cream truck, start running (away) 🍦

Take a first look at the characters of #TwistedMetal, coming July 27. pic.twitter.com/HsRs4t9yTp

— Peacock (@peacock) June 8, 2023
What is Twisted Metal?
The upcoming Twisted Metal TV show follows an outsider in search of a better life. However, he needs to make a delivery first.
The debut season of the Twisted Metal TV show will also loosely follow the plot of the video game franchise under the same title. A total of nine games have been released in the franchise during the period from 1995 to 2012.
Since PlayStation has been teasing the possible live-action adaption for quite some time now, fans are expecting high-quality comedy, with a twist, of course (pun intended).
Now that we know the plot and the cast, you can check out the trailer down below. Since HBO did an amazing job recreating the video game Last of Us, do you think Peacock can do a good job with the Twisted Metal TV show? Let us know in the comments!
Obsessed with anime, all-things magical, collecting rare editions and funko pops, Natalija is a young writer who strives to read every comic and manga out there!
Leave a comment